'Star Wars' Cosplay: Lando Calrissian and the Return of Colt 45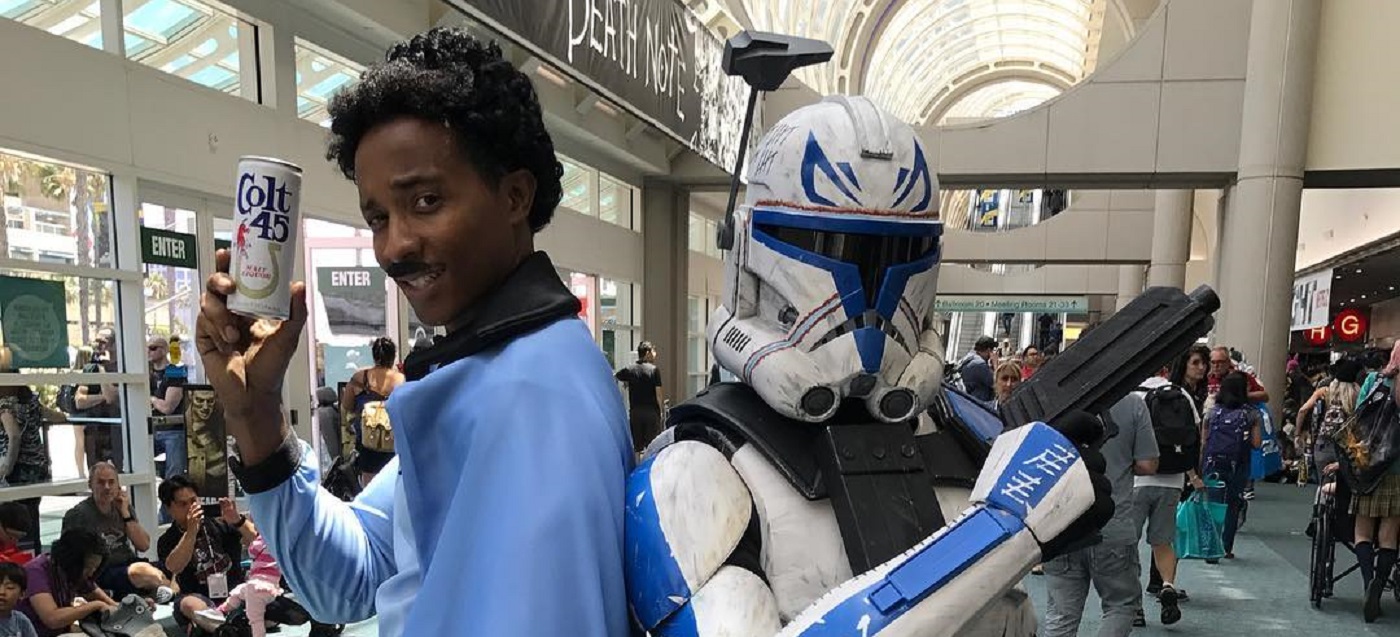 It works every time, folks. Not only are we bringing it back with some peak vintage cosplay- but we're referencing the Star Wars Deep Cuts.
Cosplayers love their deep cuts. Cross-referencing actual characters to cosplay, and pairing them with sneaky pop-culture references is a time-honored tradition. Finding the perfect combination of a well-loved character and a savage cut that is visual and hilarious is peak cosplayer status, and there is a myriad of such pairings from the Star Wars Universe.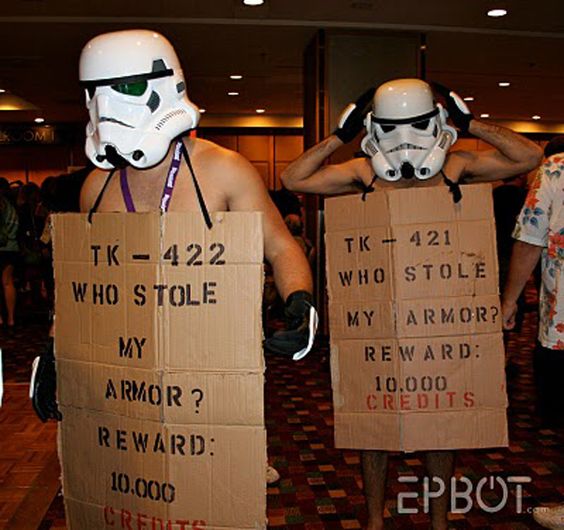 Billy Dee Williams, who played Lando in the original Star Wars Trilogy, was famed in the 1980s for his portrayal of ads for Colt 45 lager. Naturally, the Star Wars community jumped on the opportunity to combine Lando and Colt 45, with hilarious results.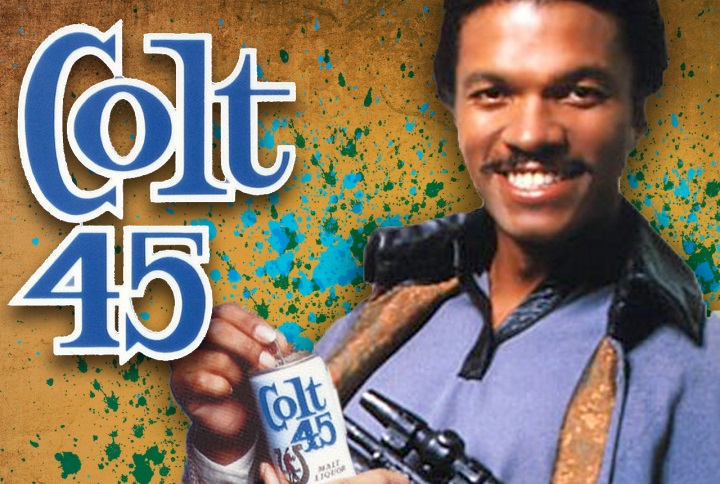 With the resurgence of Lando in the media's eye with Solo: A Star Wars Story, the ad campaign has been revived, and cosplays have begun popping up. Billy Dee Williams has returned, and so has Colt 45.
To celebrate the return of Lando, here are a few hilarious cosplays that feature both the charismatic rogue AND his brew of choice – it works EVERY time.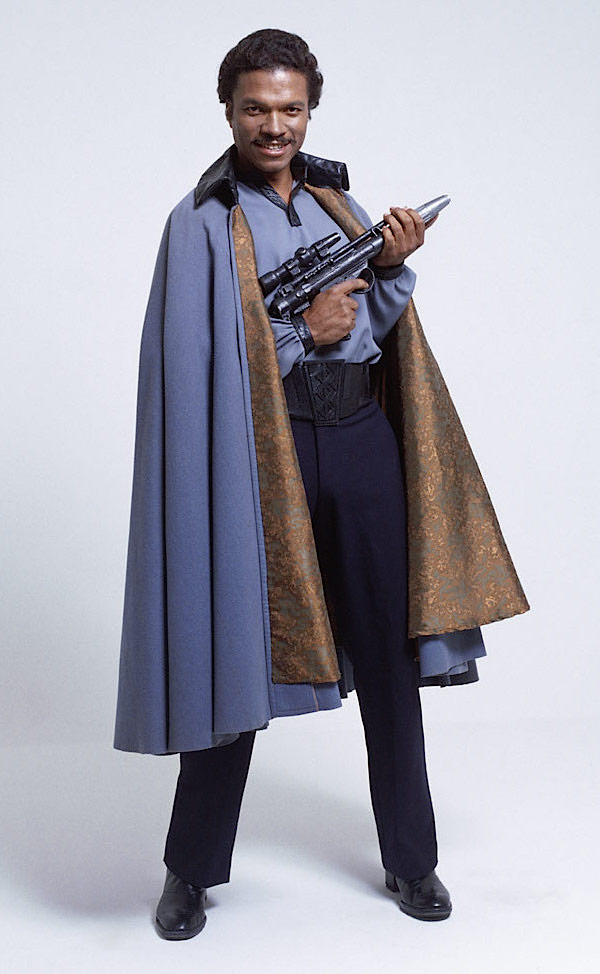 Vannick Douglas
Vanick Douglas Lando on Twitter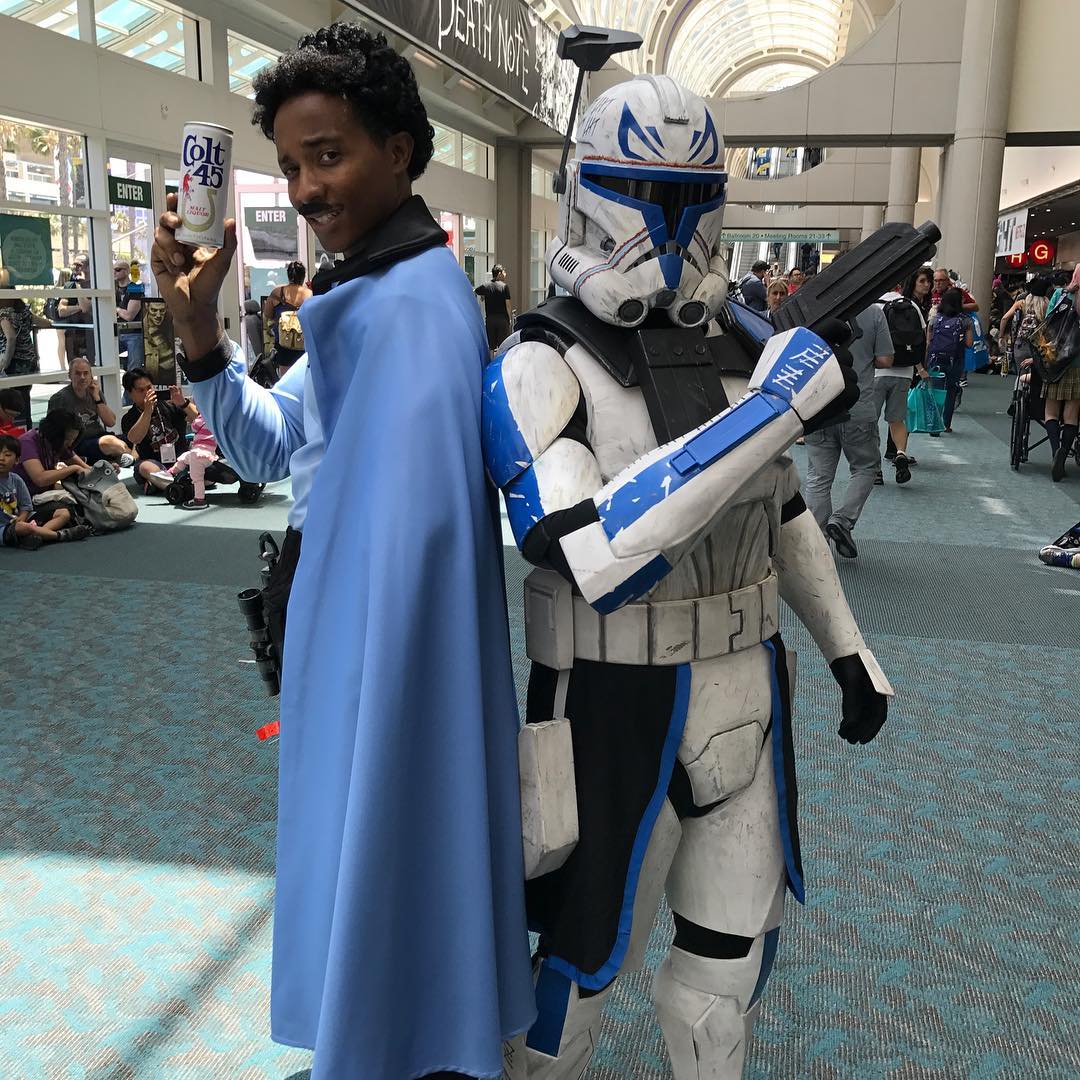 "How you doin', ya old pirate? So good to see ya!"
Subscribe to our newsletter!
Get Tabletop, RPG & Pop Culture news delivered directly to your inbox.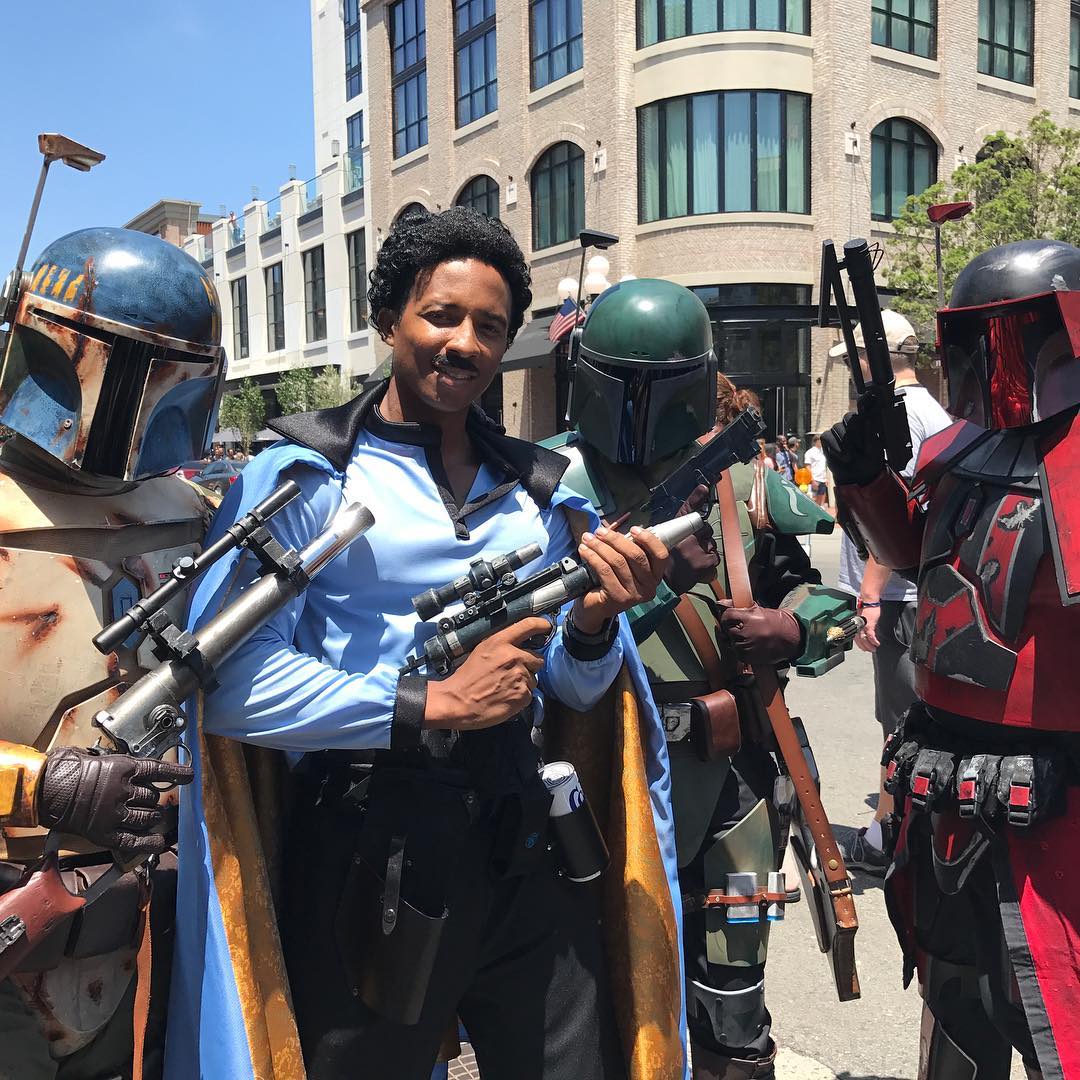 "You know, that ship's saved my life quite a few times. She's the fastest hunk o' junk in the galaxy!"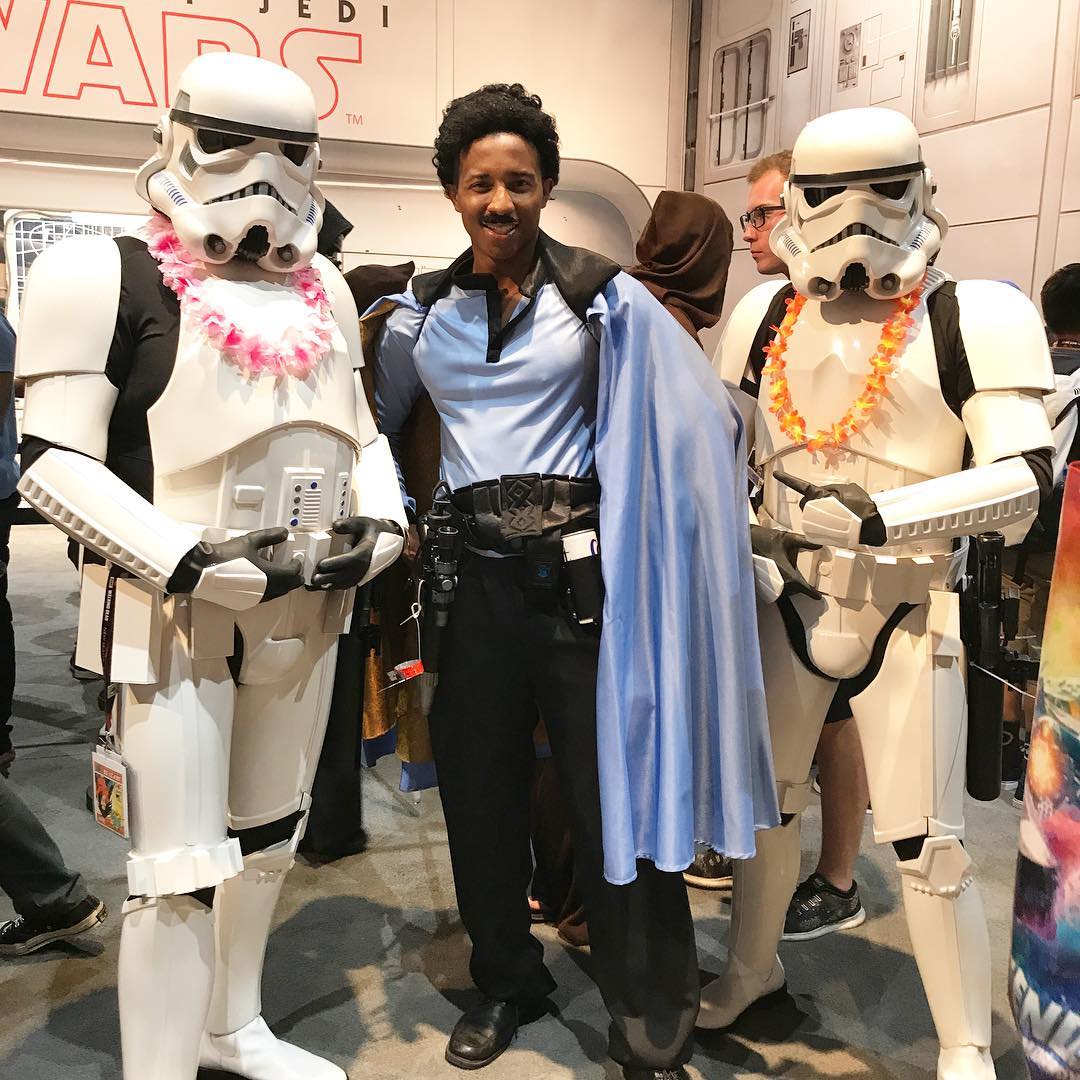 "Yeah, I'm responsible these days. It's the price you pay for being successful."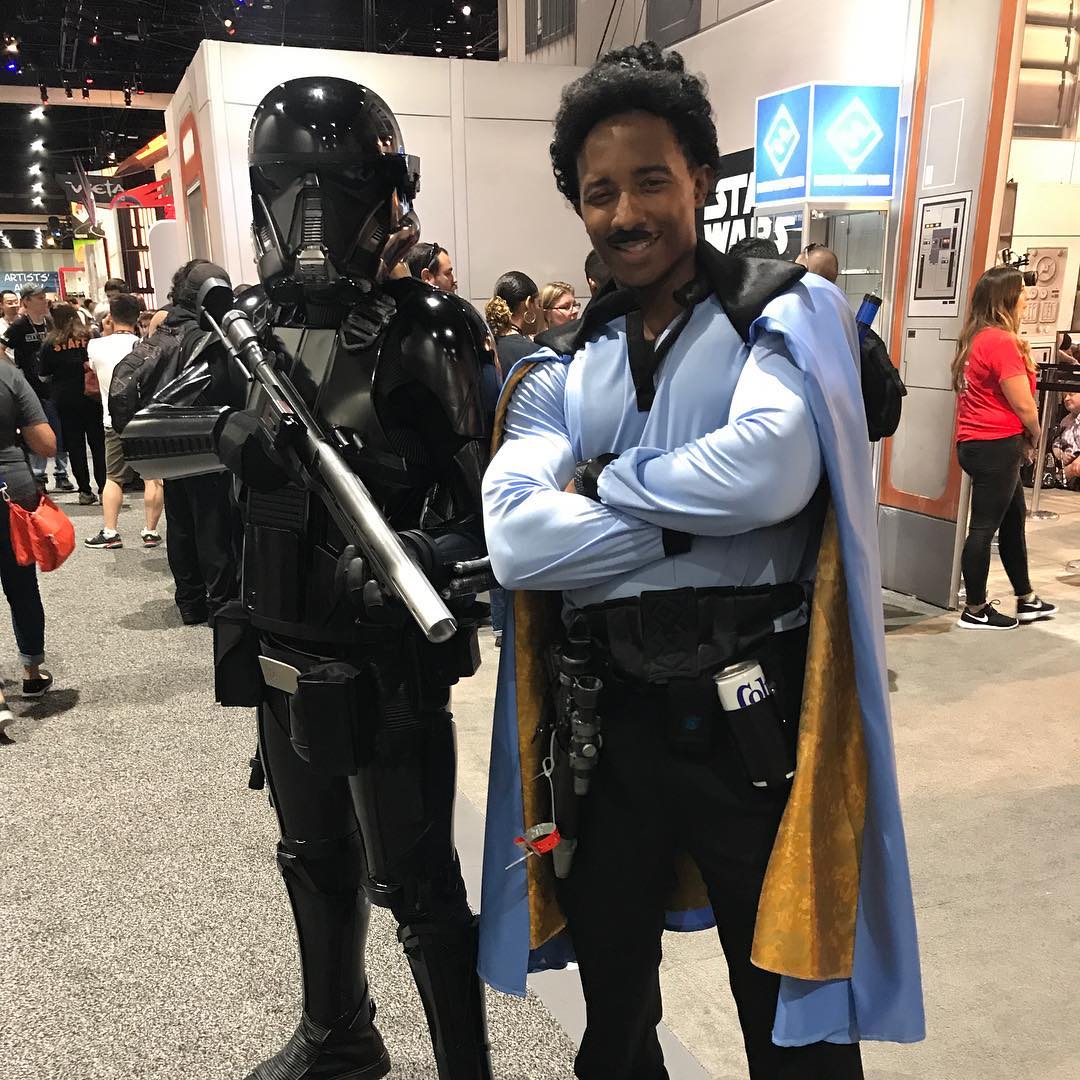 "This deal is getting worse all the time."
May Hemmer
Burlesque performer, cosplayer, and all-around baddass May Hemmer created a fabulously handsome Lando cosplay. Her charisma radiates off the image, perfectly depicting the attitude that is so perfectly indicative of Lando. Well done, madam- erm… Sir! Sadly this was the ONLY image of this iconic cosplay that I could find, so… hit us up here at BoLS if you find more images of this!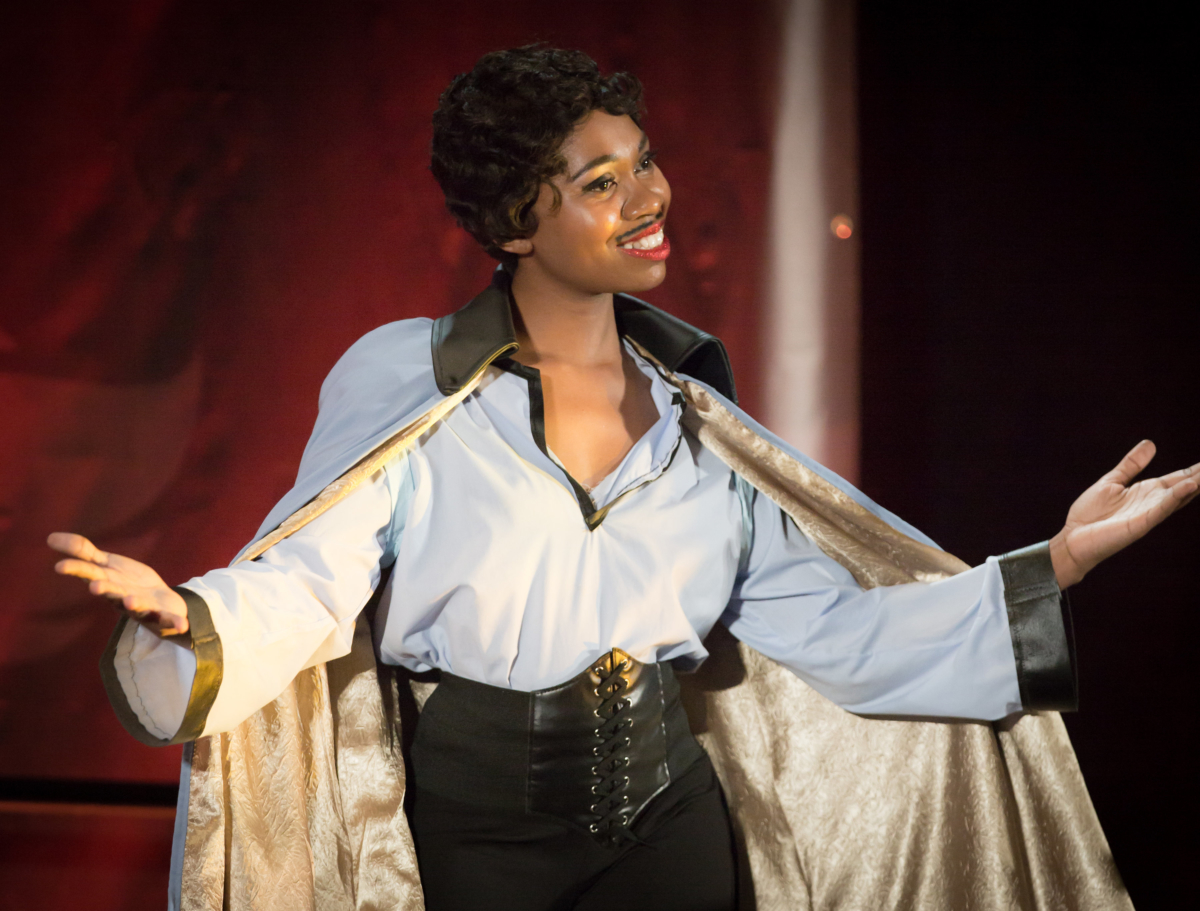 "You look absolutely beautiful. You truly belong here with us among the clouds."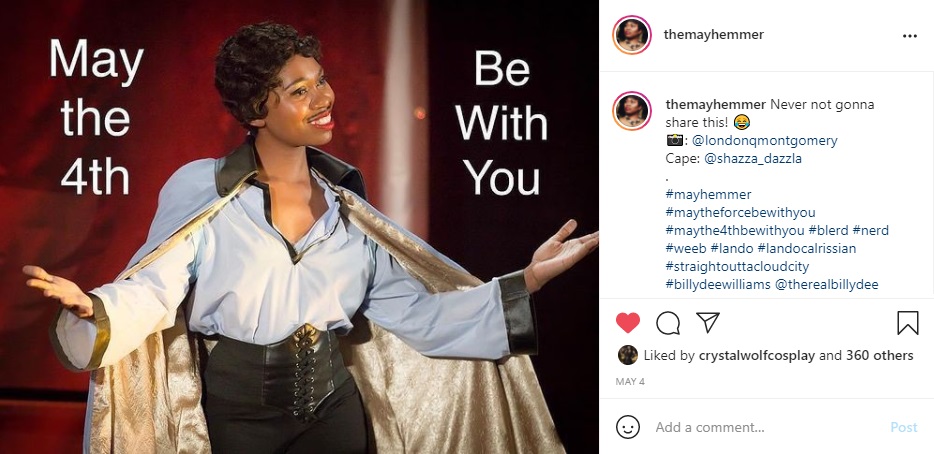 "Someone must've told them about my little maneuver at the Battle of Taanab."
Atomic Redhead
Hello, Crossplay! This fierce cosplayer took the classic Lando Calrissian character and gender-bent it. Adding a cute capelet and skirts with some FIERCE boots, she is bringing vintage pinup vibes to the cosplay in one adorable look that slays!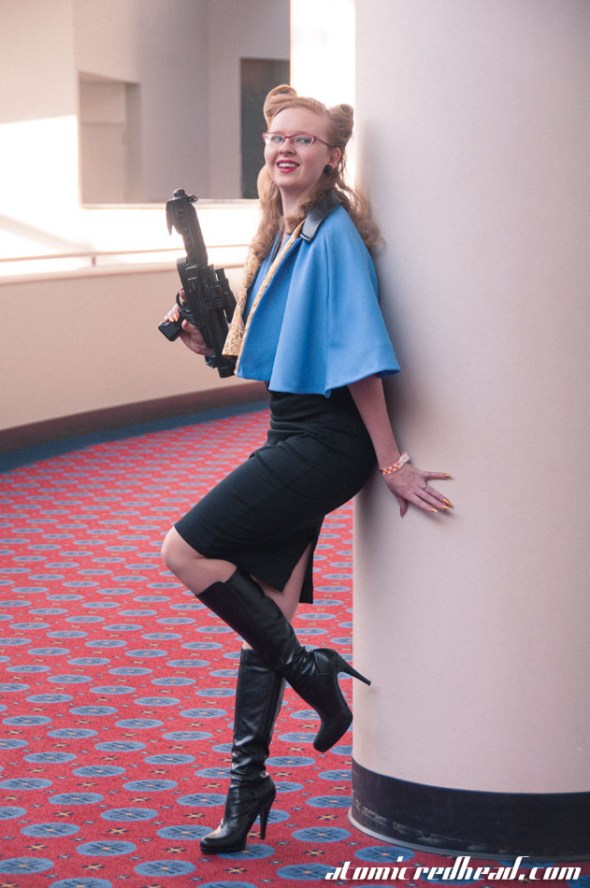 "I Don't Like It. I Don't Agree With It. But I Accept It."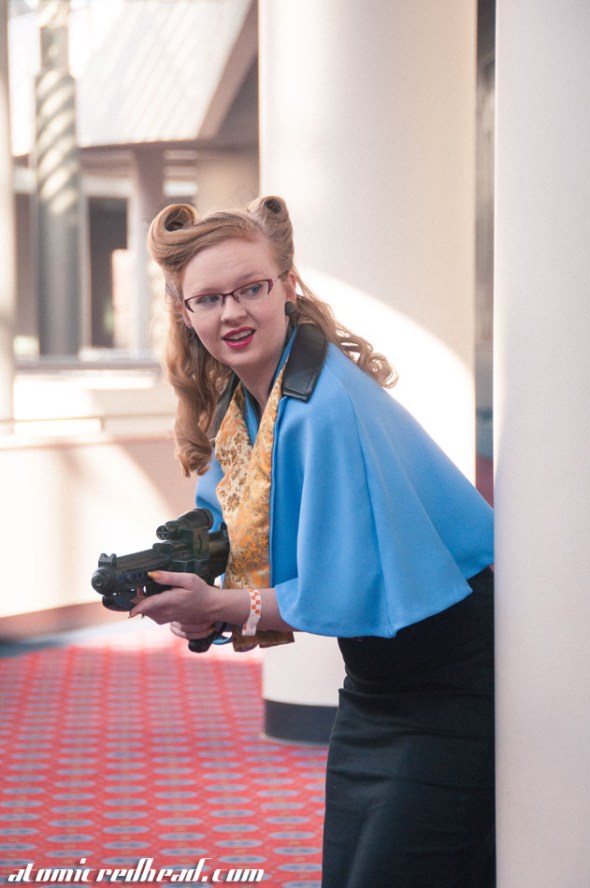 "We Had Each Other. That's How We Won."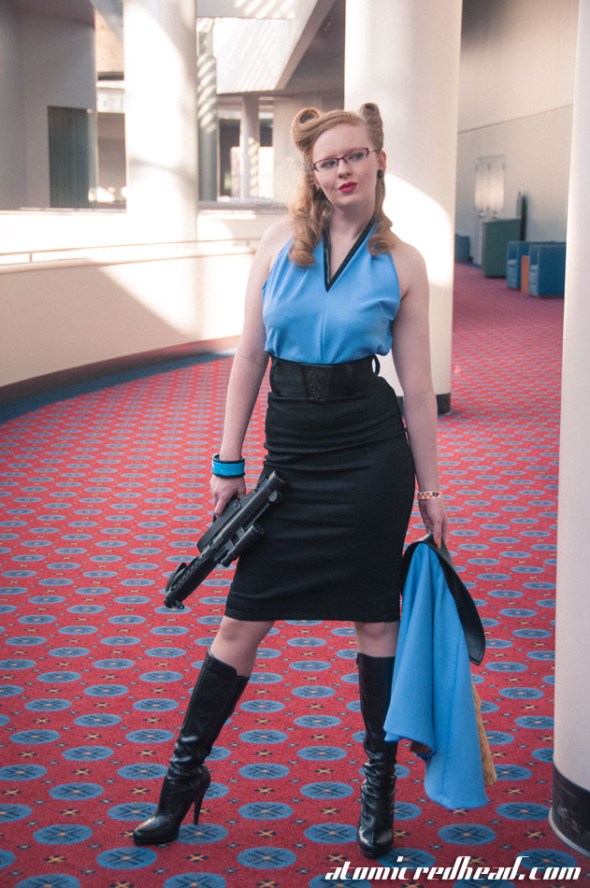 "You Might Wanna Buckle Up, Baby."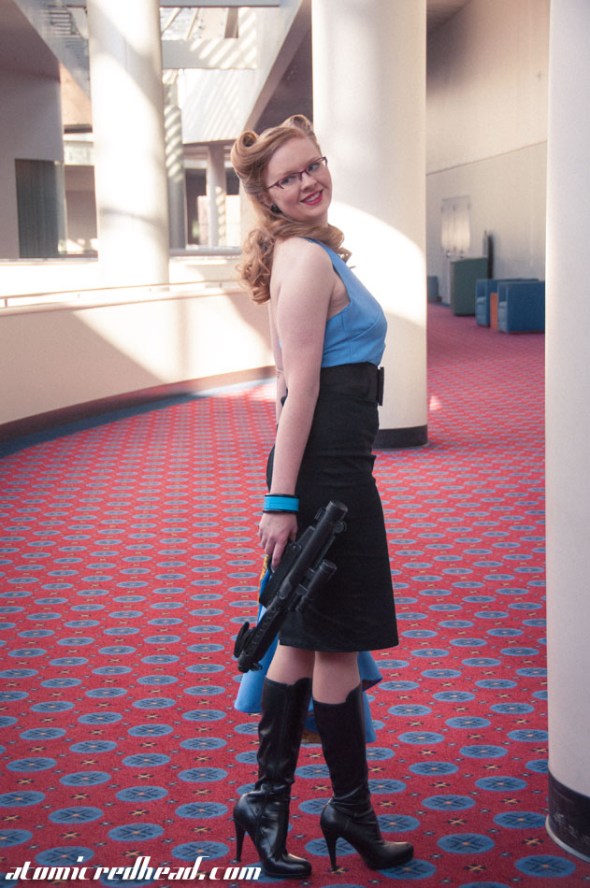 "Princess, We'll Find Han. I Promise."
"Give Leia My Love."
Blythe Brumleve – Han Solo and Lando Calrissian
Blythe's Solo Costume Tutorial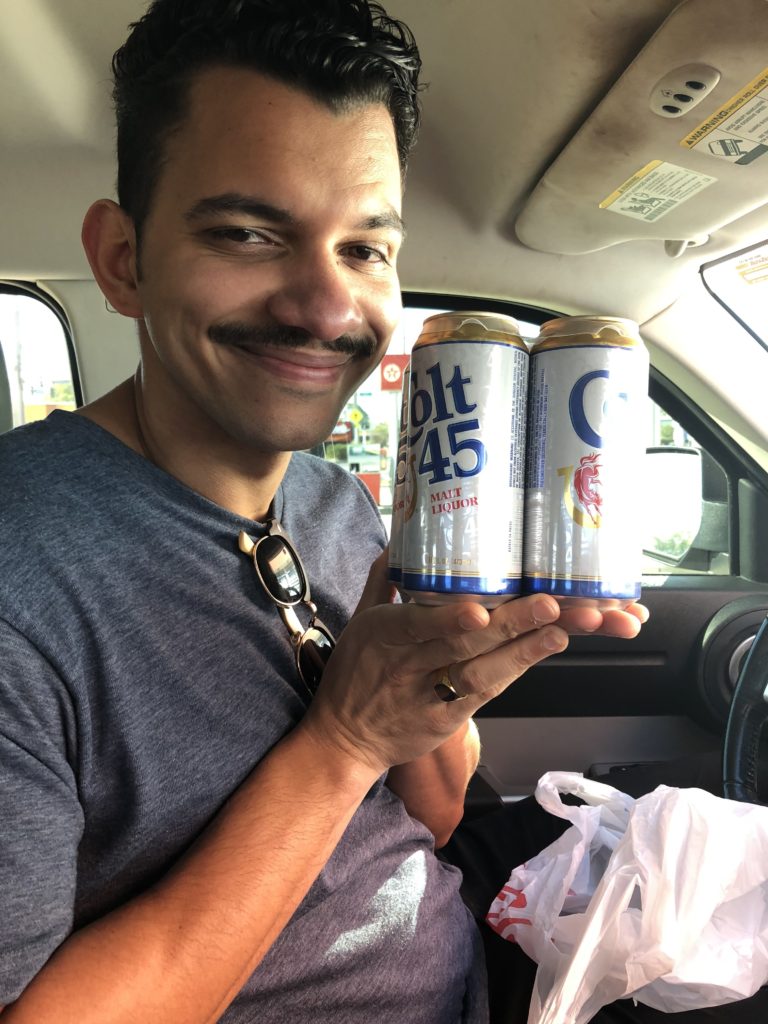 "You might want to buckle up, baby."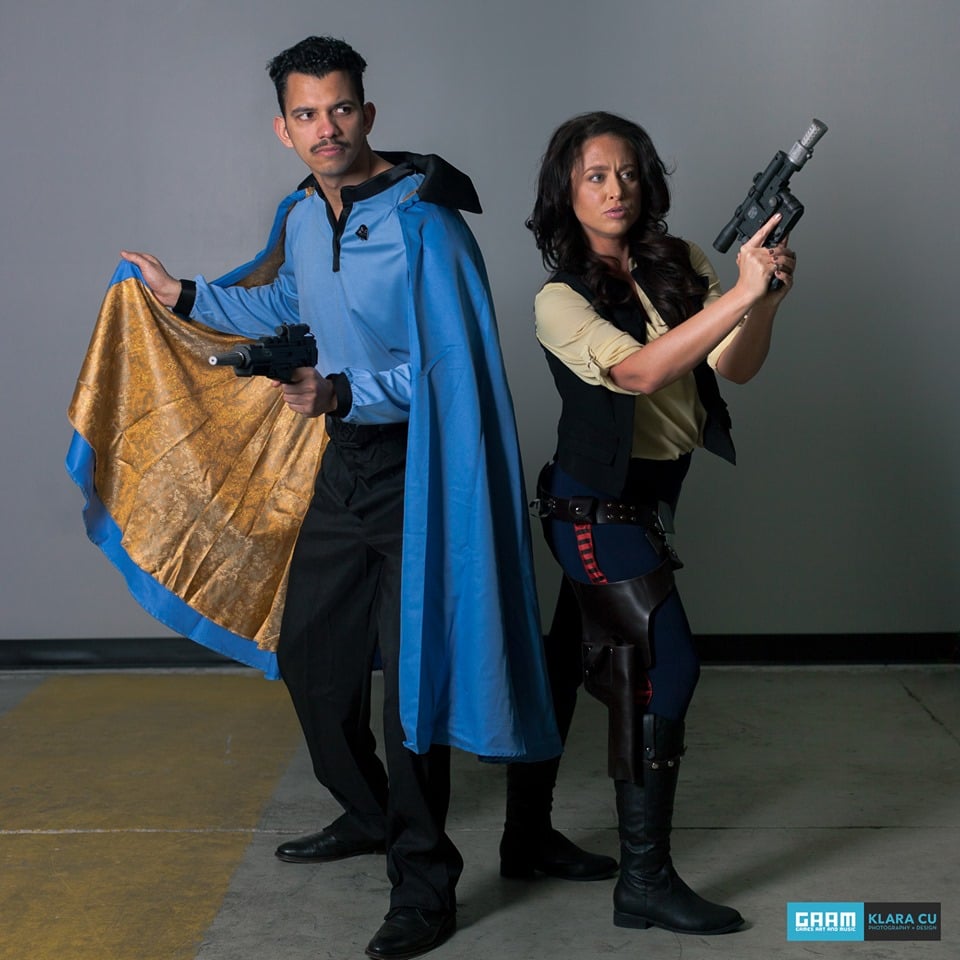 "I'll take good care of her. She won't get a scratch."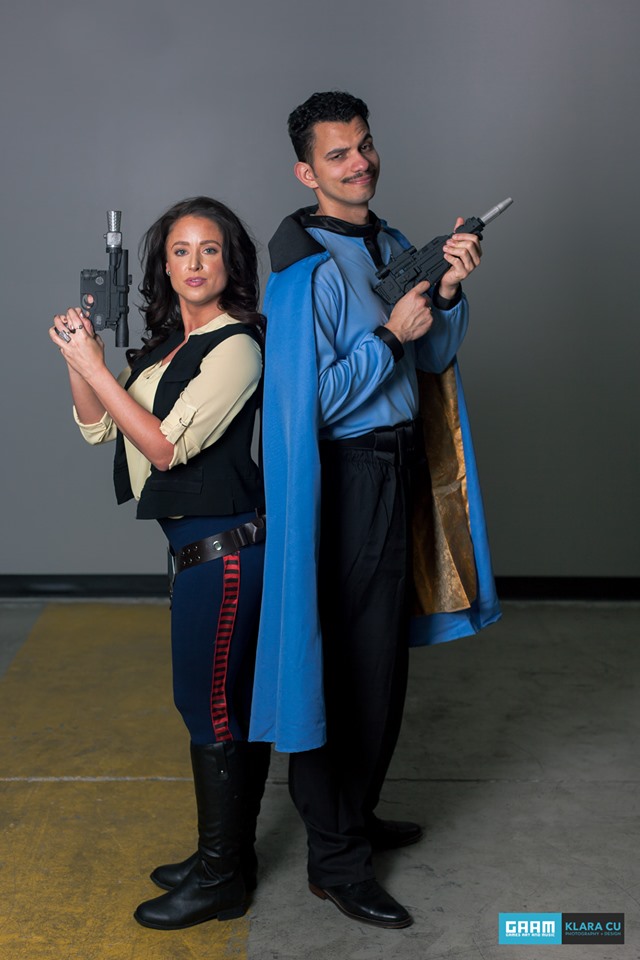 "Everything you've heard about me is true."
~Join us next week for more Cosplay Coverage~
Have a Cosplay question you would like Mayhem's Muse to answer? Know a Cosplayer you'd like to see featured?
Learn more about Mayhem's Muse