'Star Wars: Visions' Trailer Gives Us A Look At The Anime Galaxy Far Far Away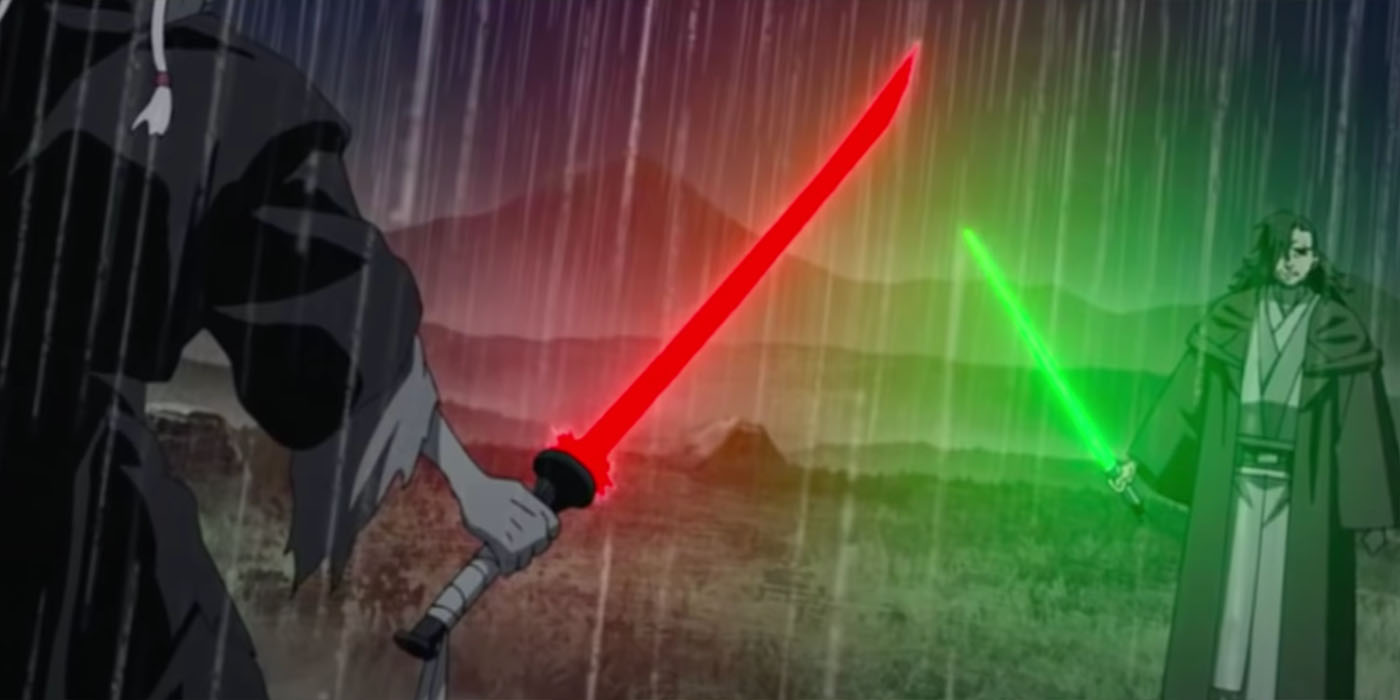 The official trailer for the upcoming anthology, Star Wars Visions, shows us what it looks like when the biggest hitters in anime add their mark to Star Wars.
Earlier today the official trailer for Star Wars Visions hit the internet, finally giving us a first look at what the anime side of the galaxy far far away will look like. We were pretty excited for the concept of an anime anthology with Star Wars lore brought to us by some of our favorite Japanese animation studios before, but after finally seeing this trailer, September 22nd can't get here fast enough.
Originally announced at Disney Investors Day 2020, Star Wars Visions will be nine-episode long anthology of short stand-alone animated features with the Star Wars galaxy. There are seven studios involved in this project, and while you may have recognized the distinct style of one or two of them from the trailer, you're probably at least passingly familiar with every one of them. And we're excited to see each of their takes on Star Wars lore.
Kamikaze Douga (Jo Jo's Bizarre Adventures) will kick off the series with The Duel,  Geno Studio (Golden Kamuy)'s second episode will be Lop and Ochō, episode three will be produced by Studio Colorido (Burn the Witch) and is titled Tatooine Rhapsody, while Studio Trigger (Kill La Kill) has episodes four and five, The Twins and The Elders respectively. Kinema Citrus (.hack//Quantum)'s episode is known as The Village Bride, Science Saru (Space Dandy) has the next two episodes, Akakiri and T0-B1, and finally Production IG (FLCL) rounds us out with final episode, The Ninth Jedi.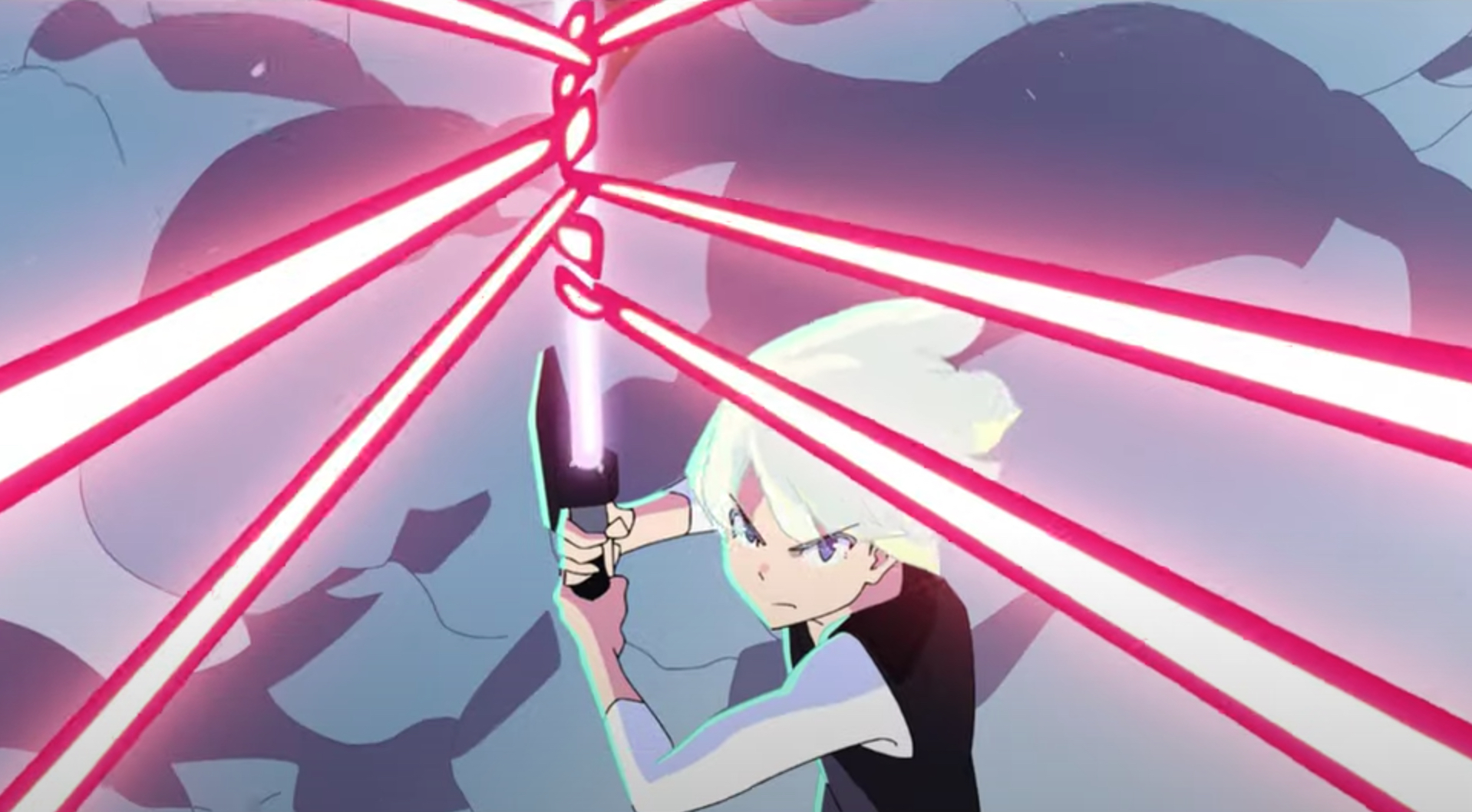 Every one of these studios has crated some major contribution to the modern anime zeitgeist, and with drastically different styles from one another, Star Wars Visions is sure to contain a collection of unique and beautiful stories, each offering something weird and interesting to the greater Star Wars galaxy. Additionally, each creator involved has expressed how excited they are to be involved with this project, letting us know that they have each individually been fans of Star Wars for a long time and the opportunity to add to it is 'a dream come true.' Each episode will also have original scores with nods to classic anime favorites such as Astro Boy and fan-favorite characters like Boba Fett and Jabba the Hutt.
Animated anthologies have proven to be popular and successful in the past with shows like Love Death + Robots, creating the space for some of the most unique storytelling possibilities, and based on the trailer this one we're expecting dynamic and one of a kind episodes. Star Wars Visions will join the Disney+ lineup on September 22nd of this year, and in the meantime, we'll probably watch the trailer at least another four or five times.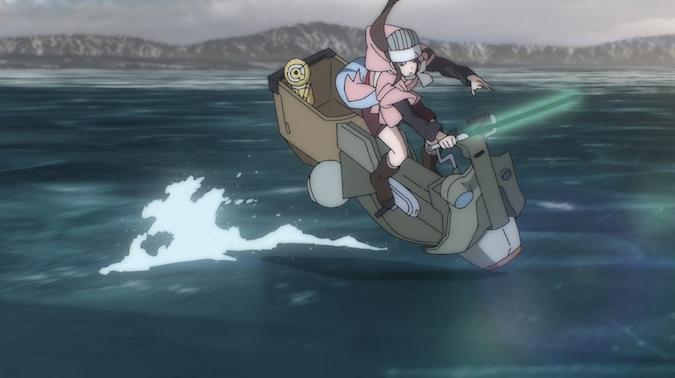 Are you excited to watch Star Wars Visions? Which of the animation studios involved are you most excited to see add their work to the Star Wars galaxy? What is your favorite anthology-style show and are you looking forward to a Star Wars anthology? Let us know in the comments!
May The Force Be With You, Adventurers!
Subscribe to our newsletter!
Get Tabletop, RPG & Pop Culture news delivered directly to your inbox.