Cosplay: Prince Nuada is Here to Resurrect the Golden Army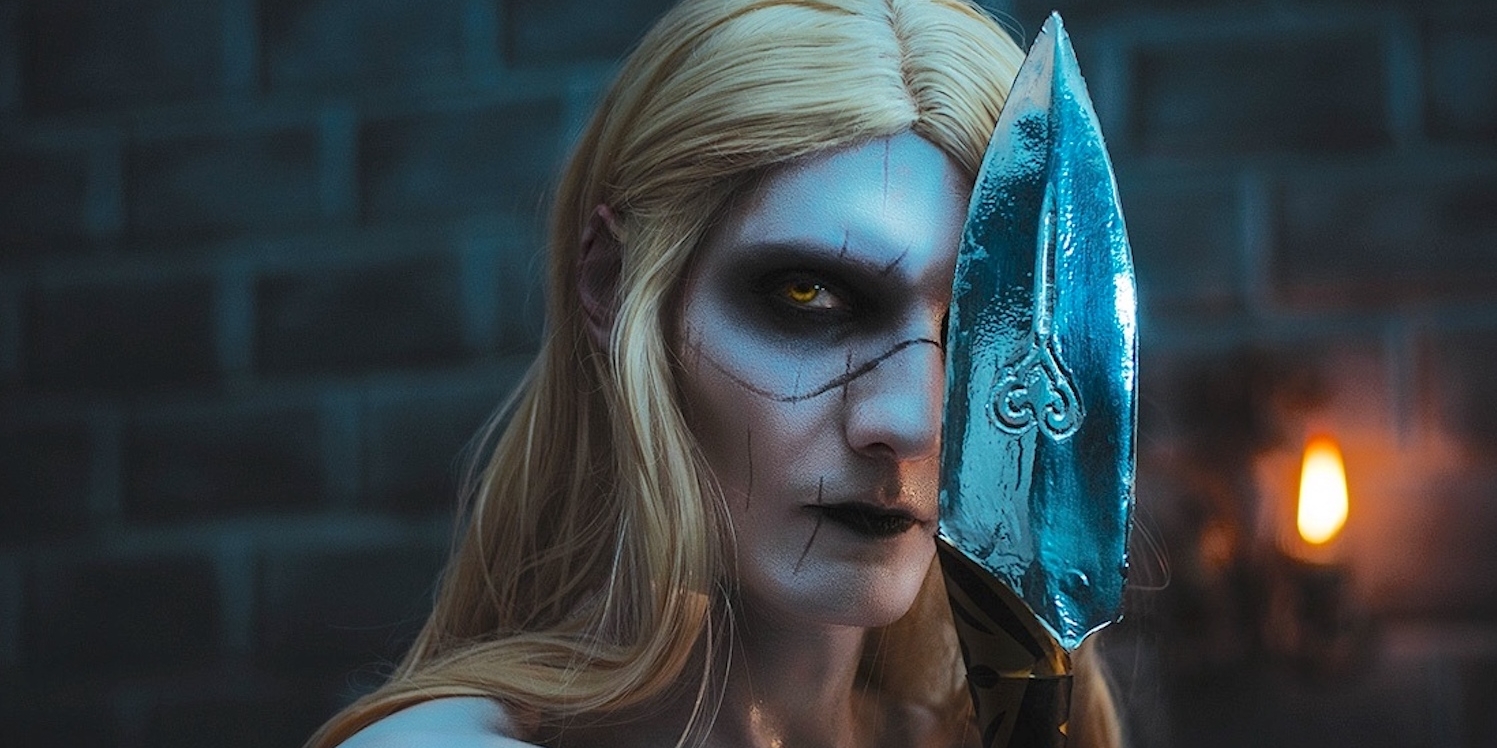 Prince Nuada is on a mission of vengeance for his people – and training is everything.
The second installment of the Hellboy franchise brings us a haunting story of a fading people who fall victim to the gluttony of man. Prince Nuada, exiled from his kingdom, comes back to wreak havoc upon mankind in a desperate attempt to bring their ruthless slaughter and negligence to heel.

Zstedjas Cosplay as Prince Nuada
Though his methods are brutal, it is easy to understand where his passion comes from, and why the ends might justify the means in his mind. He goes on a quest to resurrect the Golden Army, encountering Hellboy and the Bureau for Paranormal Research and Defense along the way.

Zstedjas Cosplay as Prince Nuada
Few cosplays are able to perfectly emulate the exact source material they are cosplaying, but this is such a case. You can see other examples of this screen accurate execution in Tophwei's Aloy Cosplay, Gladzy Kei Art & Cosplay's Raya Cosplay, and in Jedi Manda's Evelyn from The Mummy. We hope you enjoy this amazing Prince Nuada Cosplay!
Zstedjas Cosplay

"If you cannot command, then you must obey."

"Sit down, proud, empty, hollow things that you are!"

"Let this remind you why you once feared the dark."

"Kill me. You must. For I will not stop. I cannot."

 "I have returned from exile to wage war and reclaim our land, our birthright! And for that I will call upon the help of all my people and they will answer. The good, the bad…"

"They will never have enough!"
Subscribe to our newsletter!
Get Tabletop, RPG & Pop Culture news delivered directly to your inbox.

"The humans… the humans have forgotten the gods, destroyed the earth, and for what? Parking lots? Shopping malls? Greed had burned a hole in their hearts that will never be filled! They will never have enough!"

"Demon! What are you waiting for? This is what you want, isn't it?"

"Look at it. The last of its kind. Like you and I. If you destroy it, the world will never see its kind again…"

"You have more in common with us than with them. You could be a king… If you cannot command, then you must obey."

"We die and the world will be poorer for it."
Join us next week for more cosplay coverage!
Have a cosplay question you would like Mayhem's Muse to answer? Know a cosplayer you'd like to see featured?
Learn more about Mayhem's Muse