What's Actually Going on With Charlie Cox's Daredevil in the MCU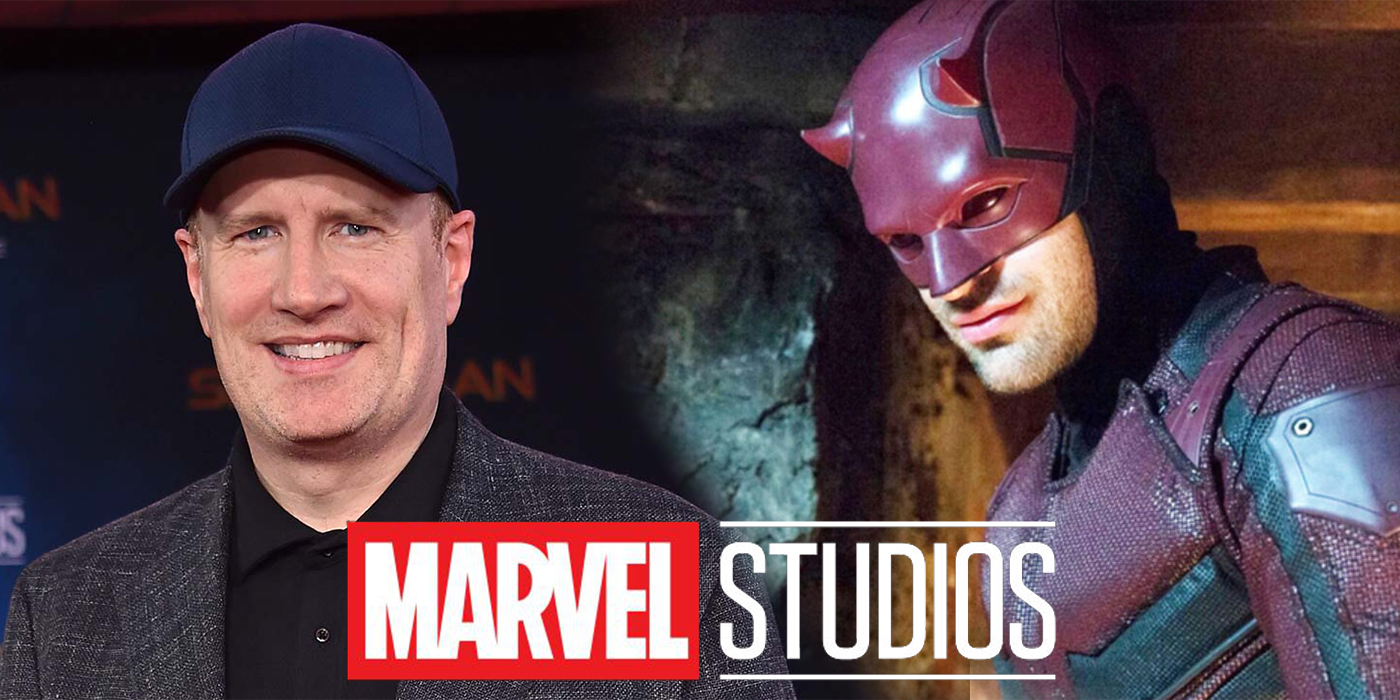 There's vague word from Kevin Feige and the No Way Home rumors abound– but will we ever actually see Charlie Cox's Daredevil in the MCU?
Fans are all but demanding that Charlie Cox returns to the MCU as Daredevil. Kevin Feige gave an interview saying that if Daredevil appeared, it would be the Charlie Cox version. But that's an if. So why are all these news sites claiming it's a full confirmation?
No Way Home & Hawkeye Tease the Marvel-Netflix Universe
Since the Spider-Man: No Way Home trailer release, fans have speculated that Matt Murdoch will step in as Peter's lawyer. Peter is clearly undergoing some questioning, but it's unclear if there's a lawyer even involved.
But never have you ever seen so many fans try to analyze an actor's arm hair before this moment.
Over the years, fans have asked for Netflix's Marvel shows to fold into the greater MCU. And it's no surprise– Daredevil, Jessica Jones, and Luke Cage are all deserving of a place in Disney's massive universe. Unfortunately, Cox himself has confirmed that those arm hairs do not belong to him.
But fans aren't hinging their hopes on arm hairs. Because Marvel's holiday hit show Hawkeye has introduced Maya Lopez, also known as Echo. Not only does her comic book character have connections to Daredevil, but she may be the key to inviting the Netflix canon into the MCU, starting with Kingpin Wilson Fisk.
Maya and her cohort Kazi talk about someone they refer to as "Uncle"– and he is clearly running the show. And if we look to the comics, Maya is raised by Wilson Fisk after her father is murdered. In the episode, there are also a few easter eggs that fans claim fortells the coming of Kingpin.
Charlie Cox on Being Daredevil Again
Back in October, Cox addressed the possibility with Jessica Shaw on SiriusXM. The actor didn't deny an eventual return to the mask, but he warned fans that these things don't always turn out as expected.
"You've got to be careful what you wish for. You come back and it's not as good or it doesn't quite work or … too much time has passed, it doesn't quite come together in the same way. You don't want to taint what you've already got. If we never come back, you've got these three great seasons — and our third season was our best-reviewed. So, the trajectory was up. I am tremendously proud and grateful for what we have."
Now this could be a very diplomatic way of evading the subject– after all, part of his job is to keep mum about high-profile productions. But he still has a good point.
When or if Kevin Feige brings Daredevil back, it could be a variety of unexpected ways. There will most likely be a change from the initial series.
Kevil Feige on Daredevil in the MCU
Most recently, during the press tour for No Way Home, Feige himself acknowledged fans' request. The producer told Cinema Blend–
Subscribe to our newsletter!
Get Tabletop, RPG & Pop Culture news delivered directly to your inbox.
"If you were to see Daredevil in upcoming things, Charlie Cox, yes, would be the actor playing Daredevil. Where we see that, how we see that, when we see that, remains to be seen."
If you've already read that quote, chances are the article title looked something like "Charlie Cox Confirmed as Daredevil in MCU". And I guess that's technically true… but that still feels like strong wording to me.
Why Are We So Obsessed with Marvel Spoilers?
I love speculation as much as the next überfan. Earlier this week, Keanu Reeves expressed interest in joining the MCU, and I loved fancasting the beloved actor. But if the cast and crew at Marvel want to keep his casting a secret, I'm fully on board with experiencing that surprise.
Scouring the internet for potential spoilers can set up false expectations for fans of major releases like No Way Home. It's also so often inconsiderate to the greater fan-base. We've all had to take a time-out from Twitter to avoid MCU spoilers before we're able to see the film.
What's more, when major news organizations publish rumors and spoilers, they create demand for leaks. It fuels this obsessive culture of spoiling films. And it means that every production has to go to extremes to ensure that their hard storytelling work has the desired effect in theaters.
As these leaks become more prevalent, major studios are cracking down on press releases and availability. And it's ultimately independent news sources that miss out.
Will Charlie Cox's Daredevil Appear in the MCU?
I'm personally on team 'Daredevil in the MCU', and I'm glad that Kevin Feige admitted that Charlie Cox is the guy to play him. But I cringe when news articles stretch a tease into a confirmed fact.
As far as the story goes, I'm ultimately here for the ride. Marvel has become famous for its surprise cameos. Managing social media and news intake to preserves a first-time viewing experience is a hassle no one should have to deal with.
Maybe Matt Murdoch will appear in No Way Home, Hawkeye, or even She-Hulk. But when he does, I want access to my range of fangirl squealing. I'd love to live in a world where the internet doesn't try to steal that from me every other week.
No Spoilers, True Believers!