Cosplay: 'Borderlands' Lilith has Unbelievable Powers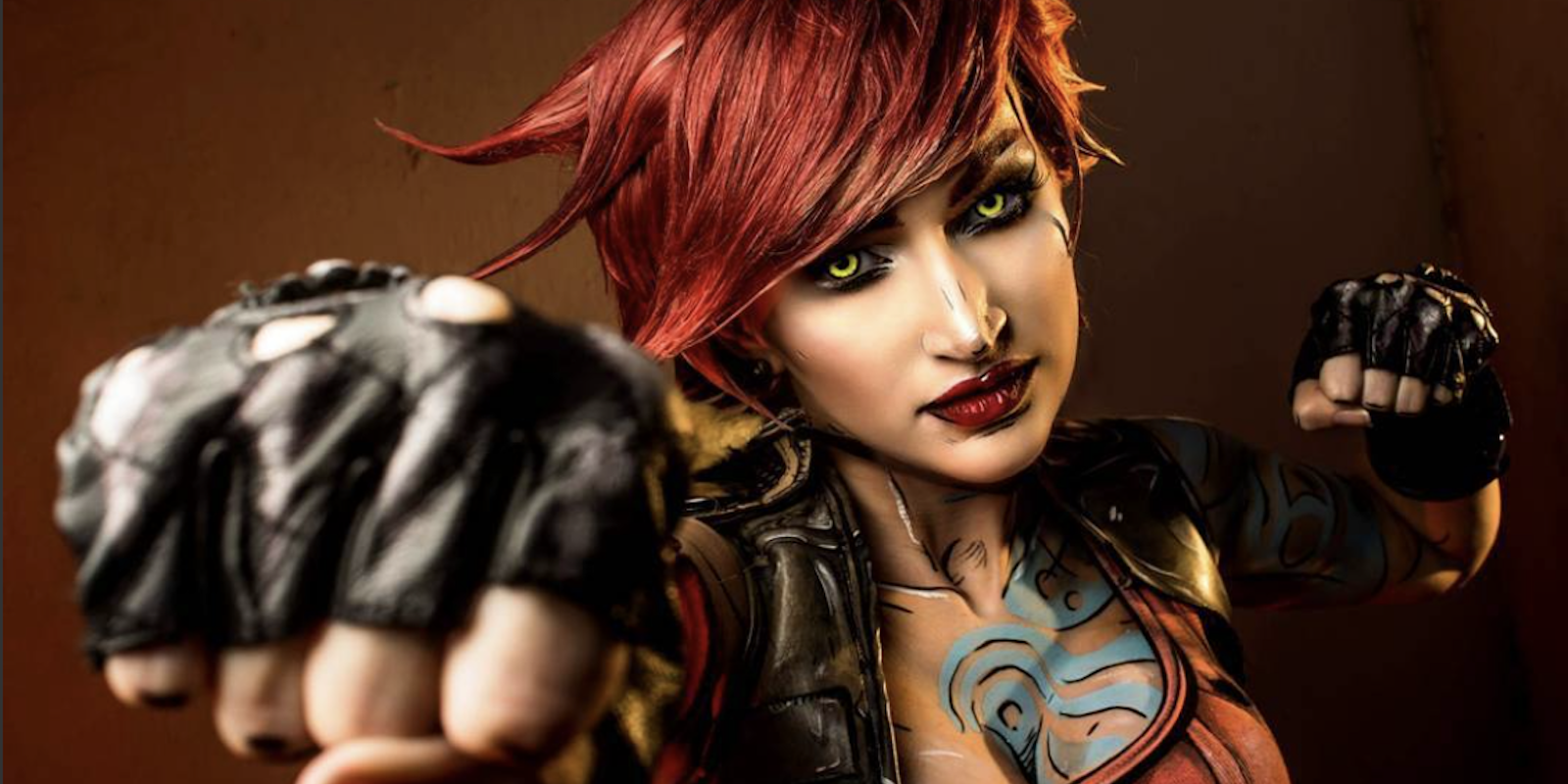 The Epic Siren warrior gains her power from the "Hotness Threshold." No really. She does. Just check out this Borderlands Lilith Cosplay.
Lilith plays a notable role in the pre-sequel to Borderlands. In general, the Borderlands series of games are a hilarious, irreverent addition to the FPS genre, notable for their snarky one-liners and its gorgeous cel-shading art style.  This week we're here to dive into Lilith Borderlands Cosplay.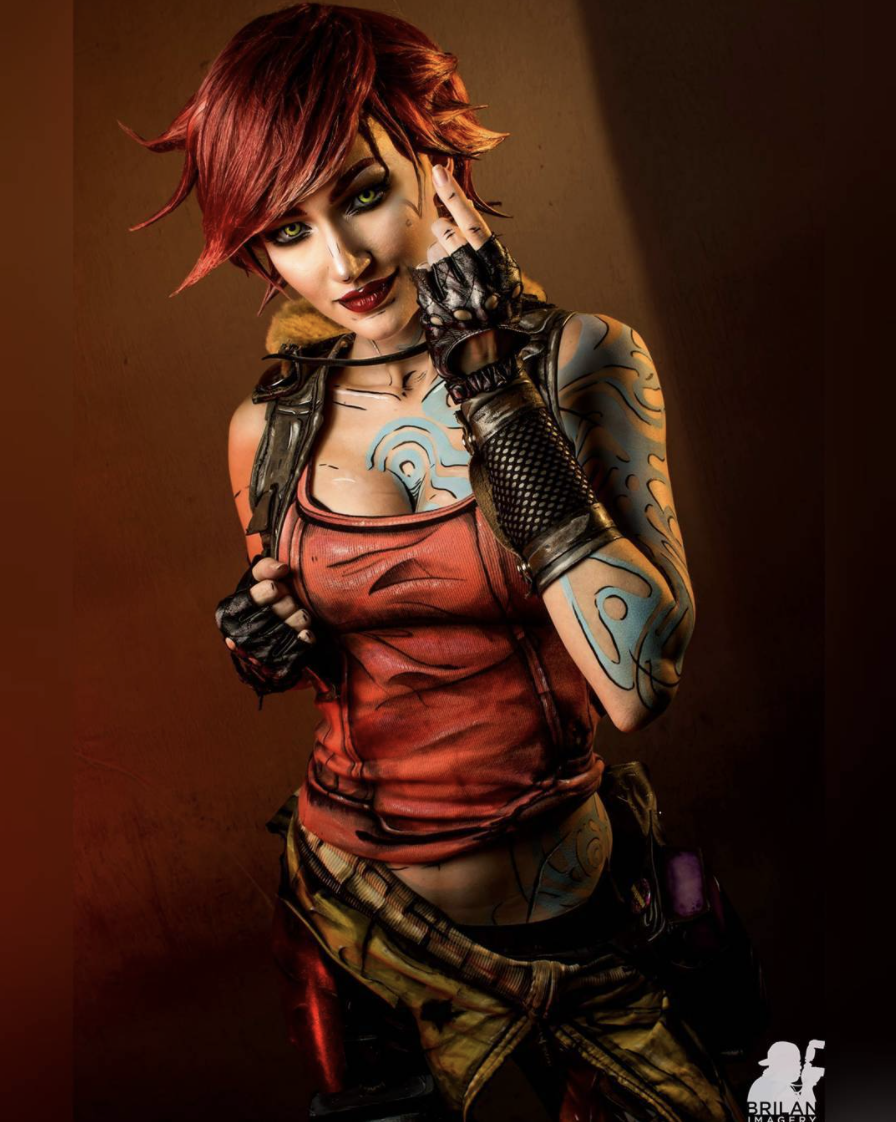 Lilith Cosplay by Inkfall
Lilith, also known as "The FireHawk," is a Siren hails from the planet Dionysus, and is known for her fiery temper and phasewalking. Borderlands is known for its hilarious female characters like Tiny Tina, and Lilith carries on that proud tradition of baddassery worthy of Lara Croft. She quips with short and sassy one-liners, a punchy Siren who has unparalleled powers.

Lilith Cosplay by Inkfall
One of the most fascinating aspects of most Borderlands cosplays aren't in the construction itself, but usually in the makeup that accompanies it. The games iconic cel shading effect is a hallmark of the series, and cosplayers have tried to bring that style to life with their cosplays.
This week's feature is from Inkfall, an artist and cosplayer who has successfully blended real world model with game-quality aesthetics, bringing the cel shading makeup to the front in a gorgeous depiction of Borderlands Lilith Cosplay.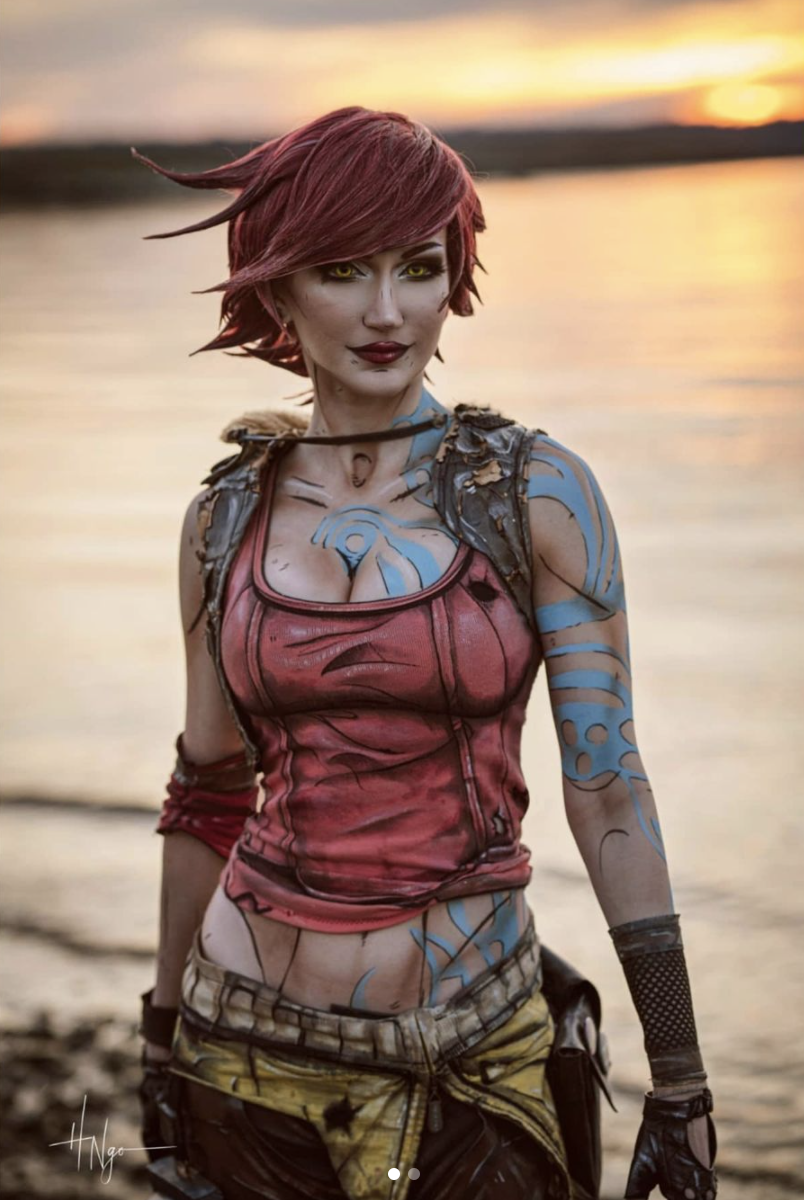 Lilith Cosplay by Inkfall
Borderlands Lilith Cosplay by Inkfall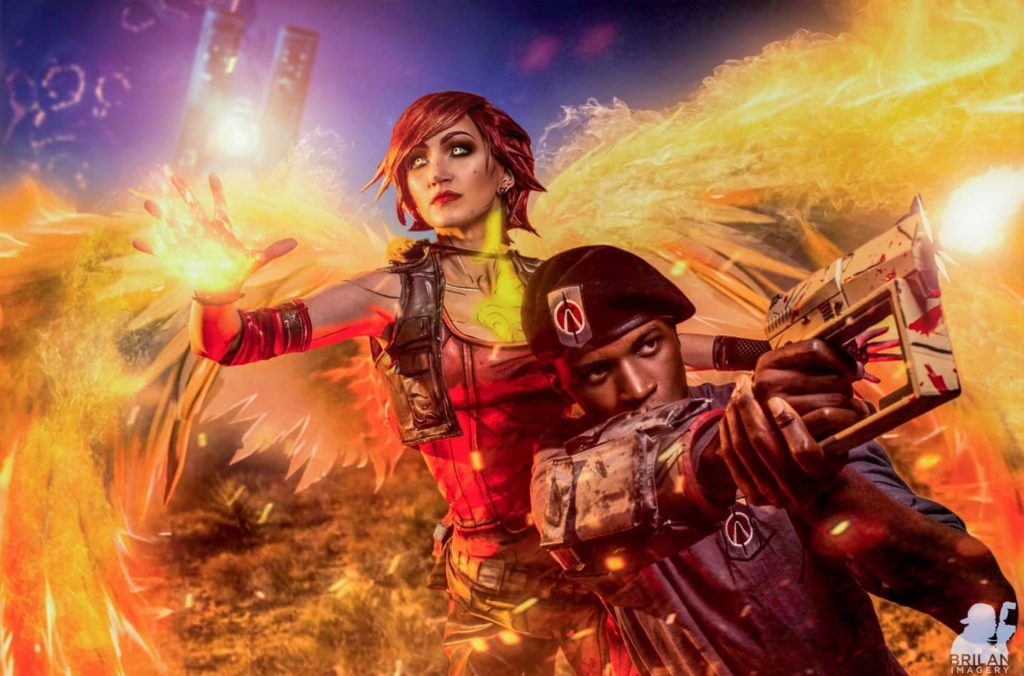 "Ever seen a siren in action? Here's your chance."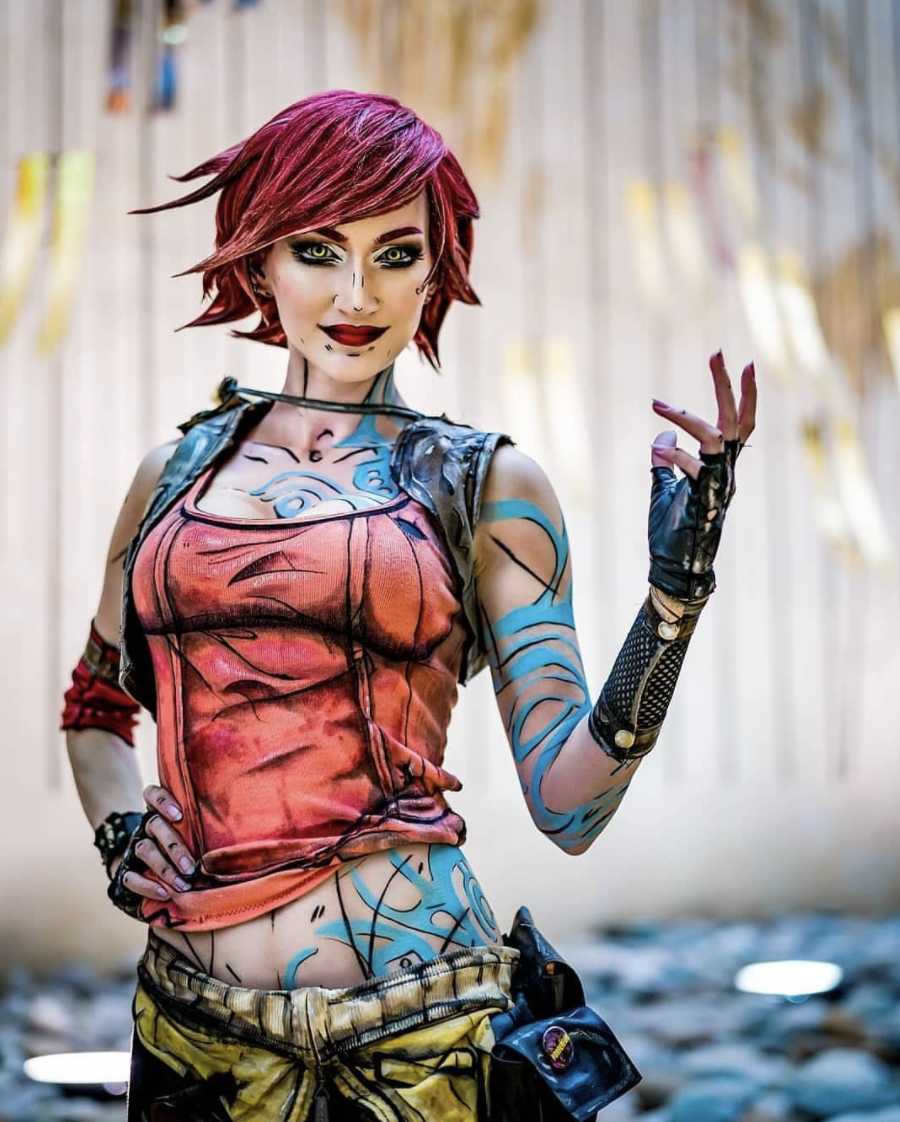 "With me around, you might actually get somewhere."
Subscribe to our newsletter!
Get Tabletop, RPG & Pop Culture news delivered directly to your inbox.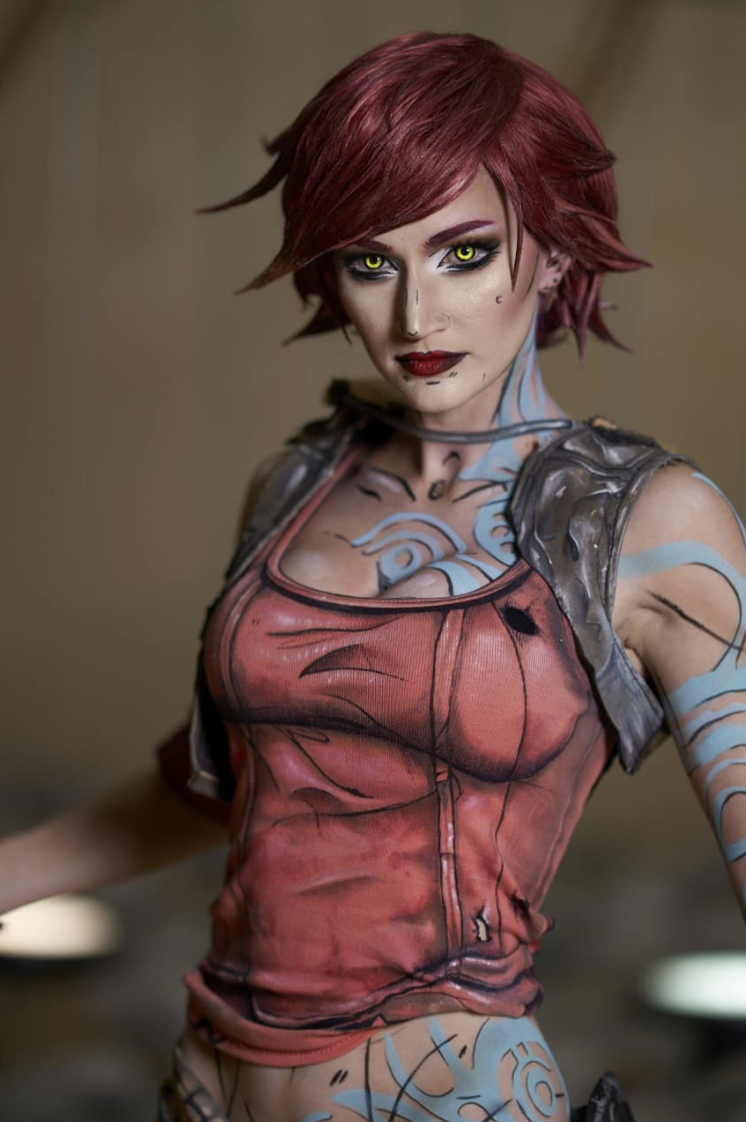 "More loot? Don't mind if I do."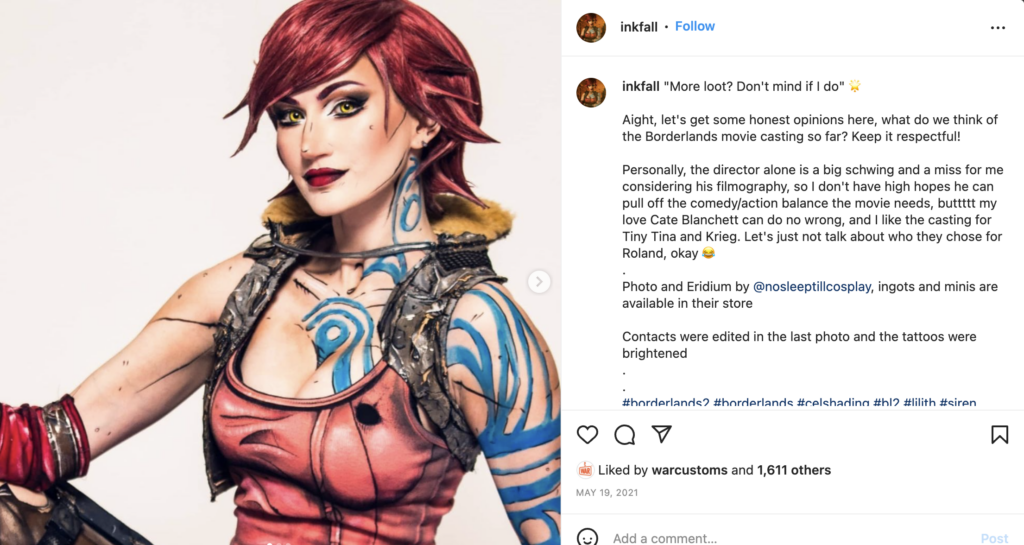 "Let's see what we've got."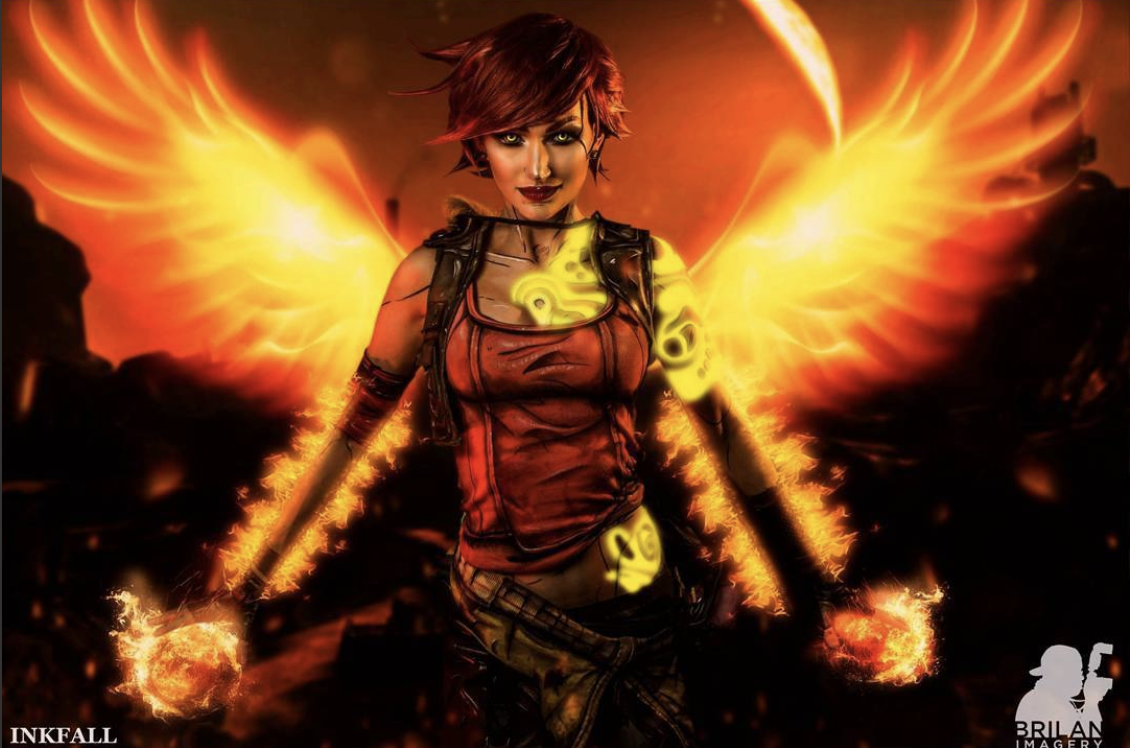 "Is there no end to my power?"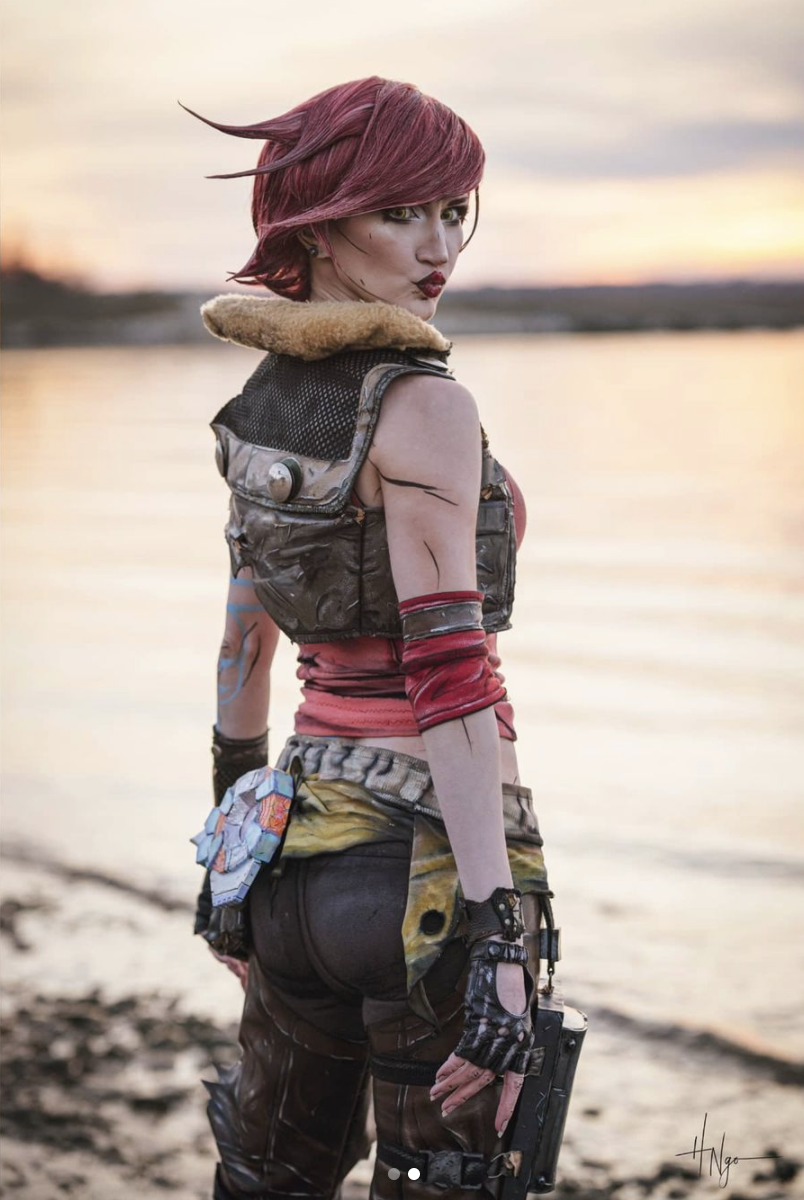 "I just keep getting better!"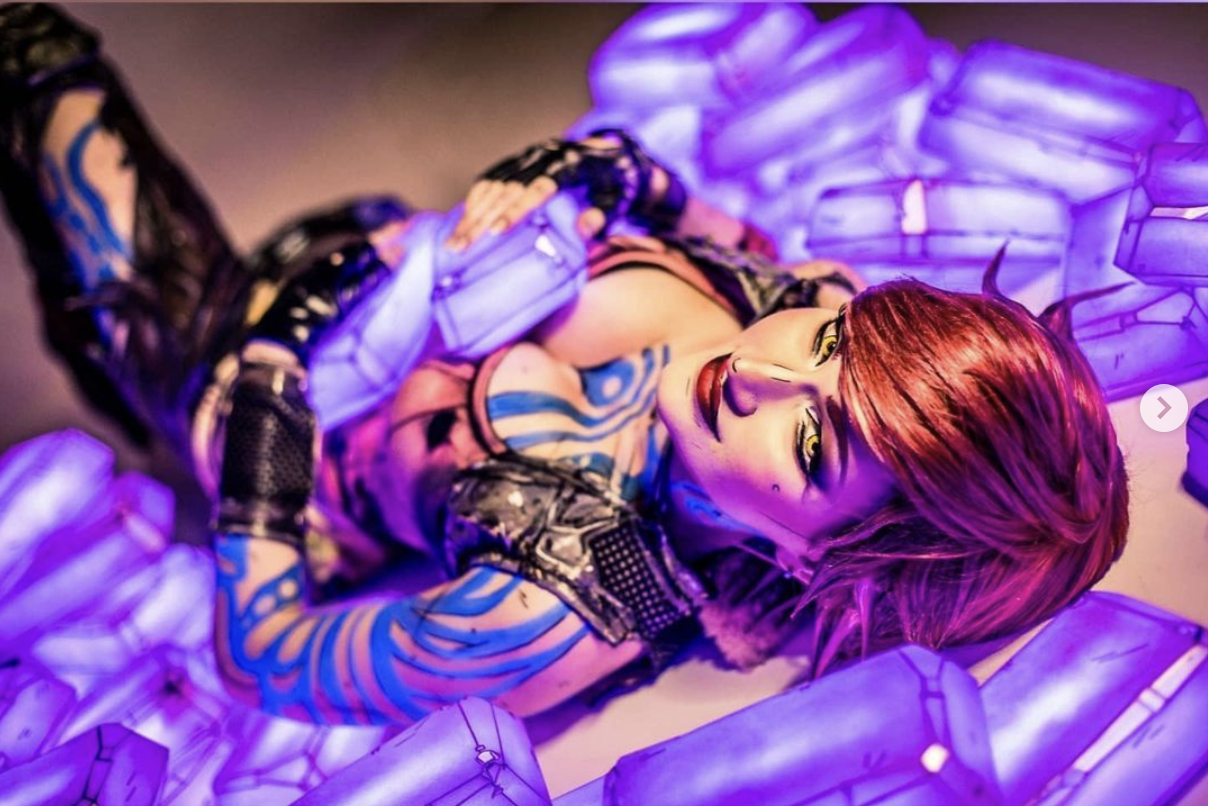 "How disappointing! I didn't even break a sweat."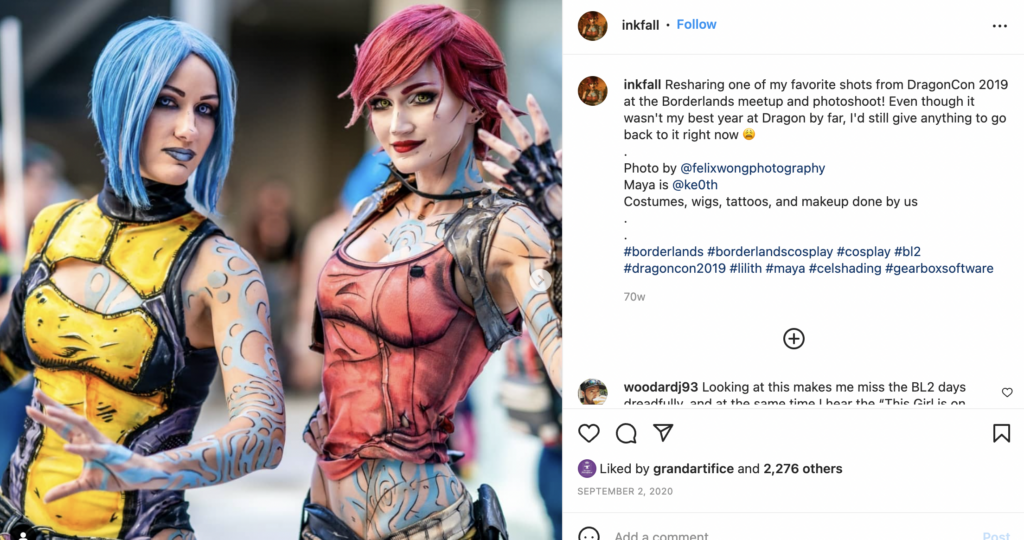 "Awwwwwwwwww…did that hurt?"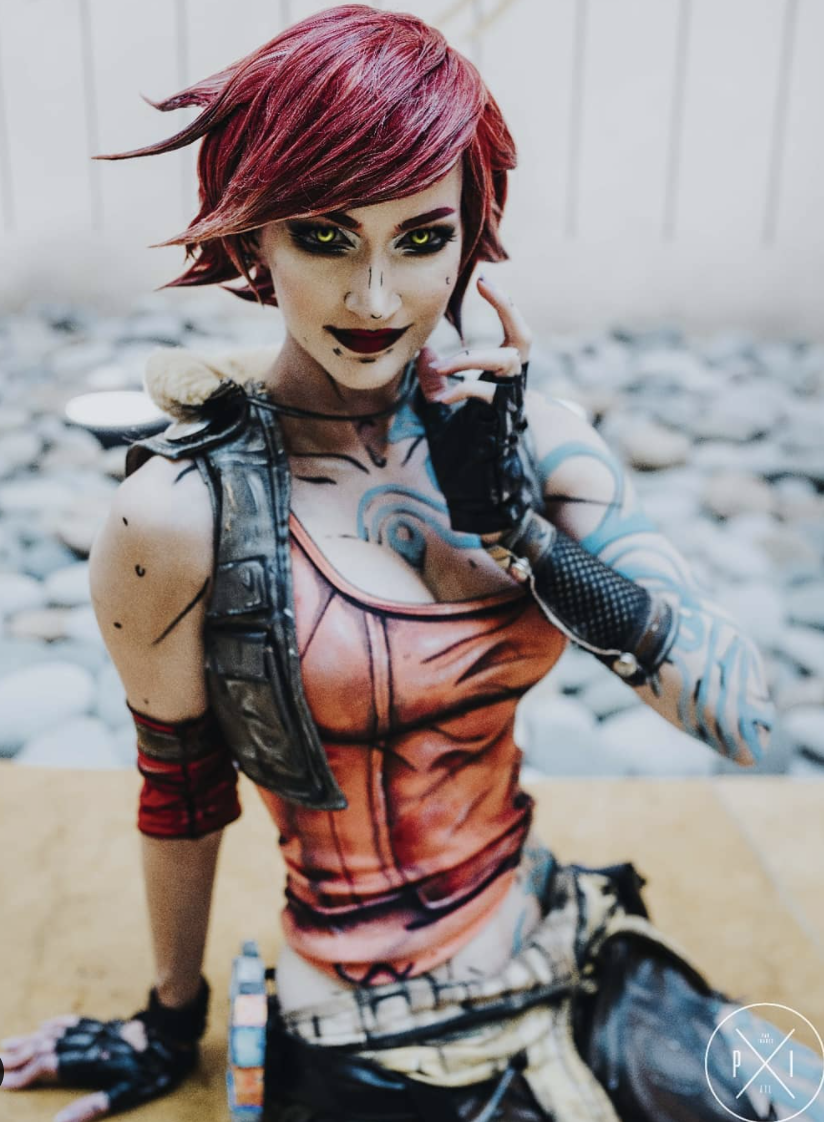 "You wanna fight? Don't worry I'll make it quick!"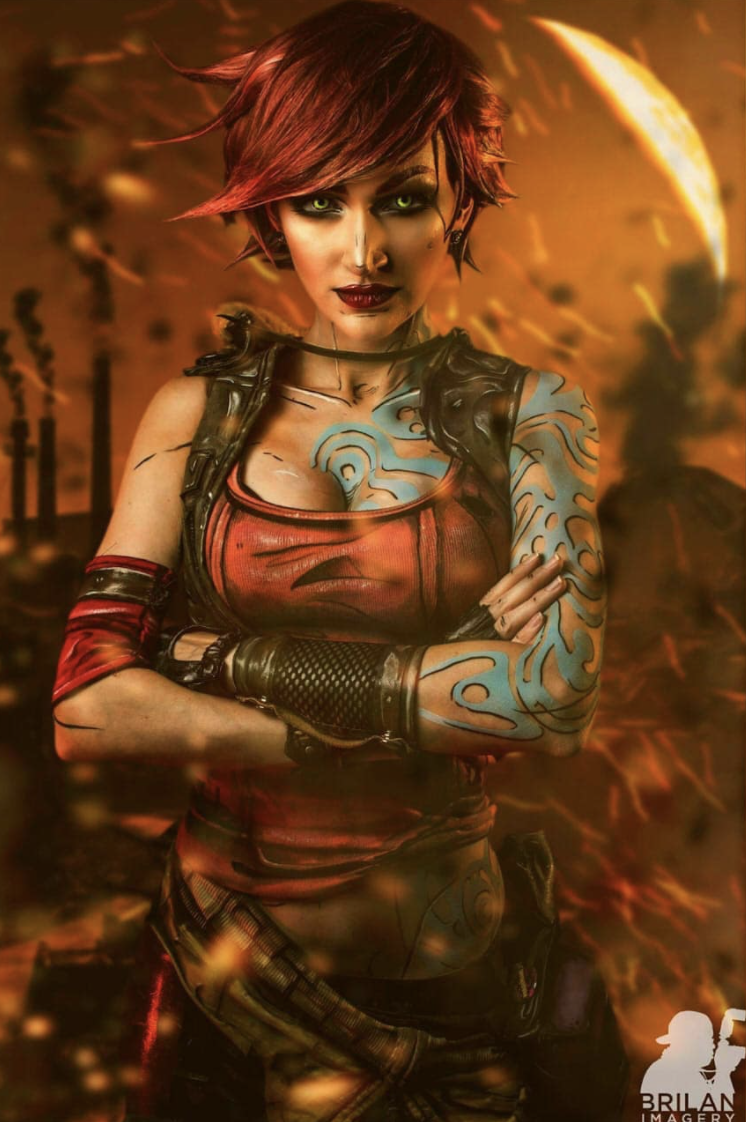 "Ha, me? Fight you? Do you like pain?"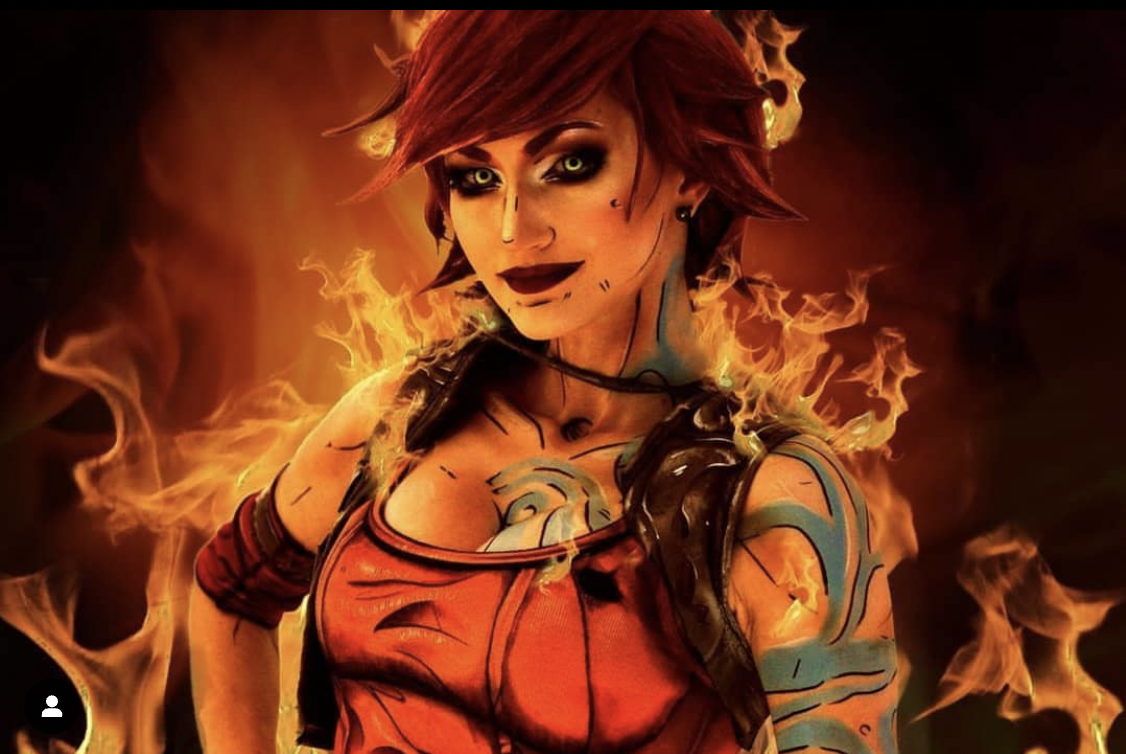 "Haha, yeah this should be entertaining!"
~Join us next week for more Cosplay Coverage~
Have a Cosplay question you would like Mayhem's Muse to answer? Know a Cosplayer you'd like to see featured? Send an email here!
Learn more about Mayhem's Muse