The Mandalorian's Bo Katan Cosplay Wields the Dark Saber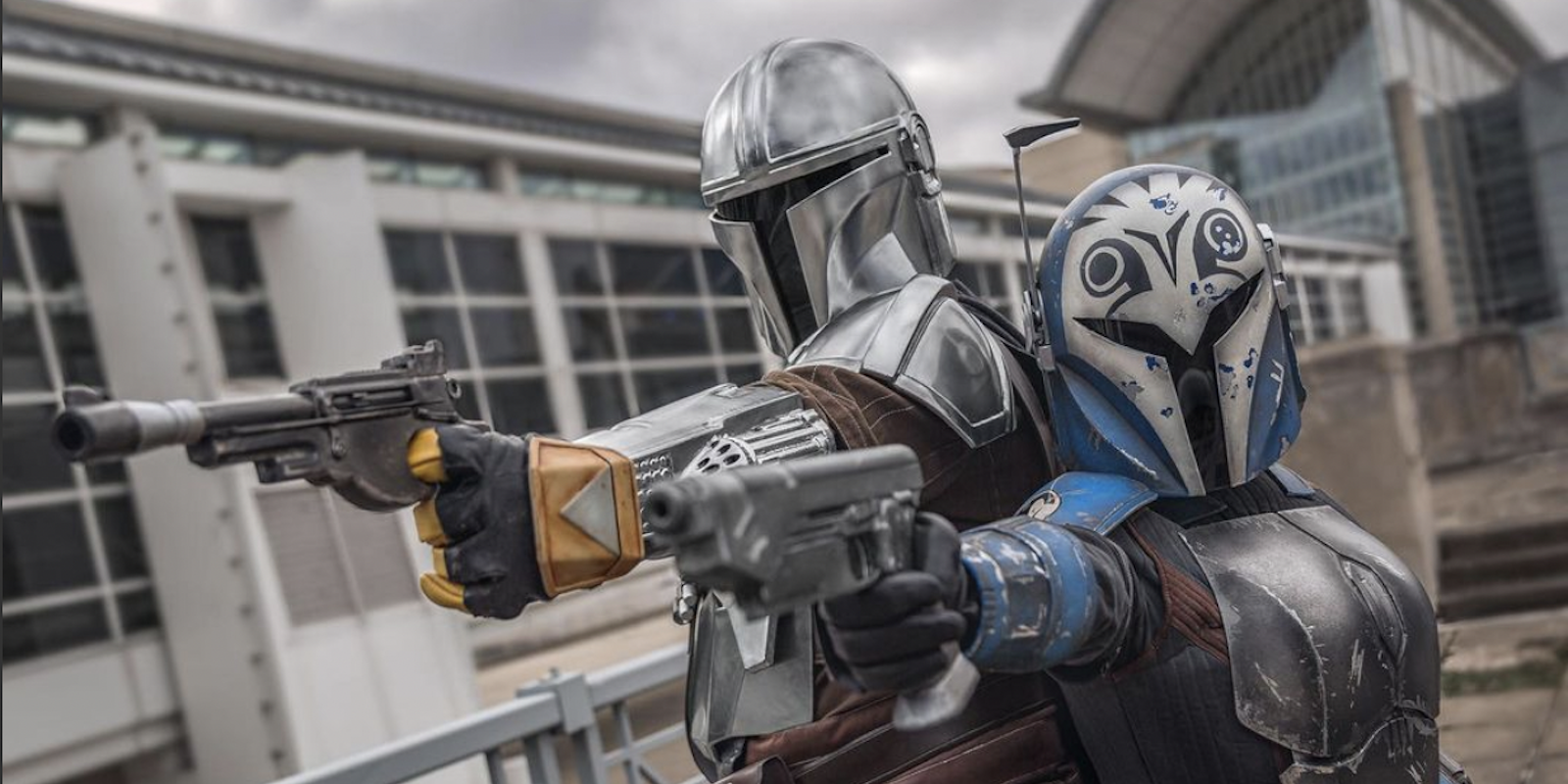 She who holds the Dark Saber has claim to the Throne of Mandalor. Bo Katan seeks to rule with this Mandalorian Cosplay.
She is the rightful heir to the throne of Mandalor. A Warrior adrift in the galaxy on a mission to redeem herself and her people, Bo Katan is a central figure in Season 2 of The Mandalorian. This week we are celebrating Bo Katan from The Mandalorian Cosplay.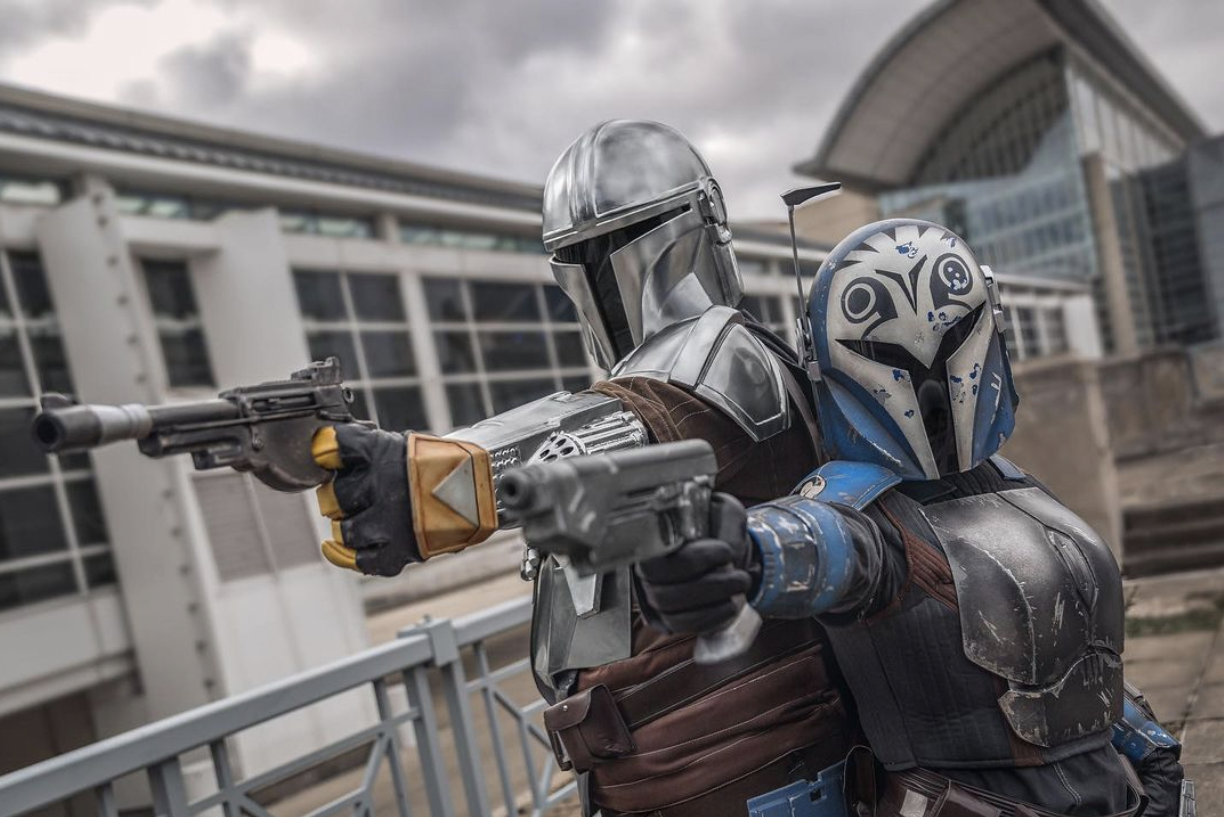 Vault Fox as Bo Katan, Mediocreminis as The Mandalorian
Bo Katan is the sister of the former Queen of Mandalor. With her passing, the throne of Mandalor and its protective weapon the Dark Saber should have rightfully fallen to her. During the civil war that killed the Queen of Mandalor, the Dark Saber was eventually lost.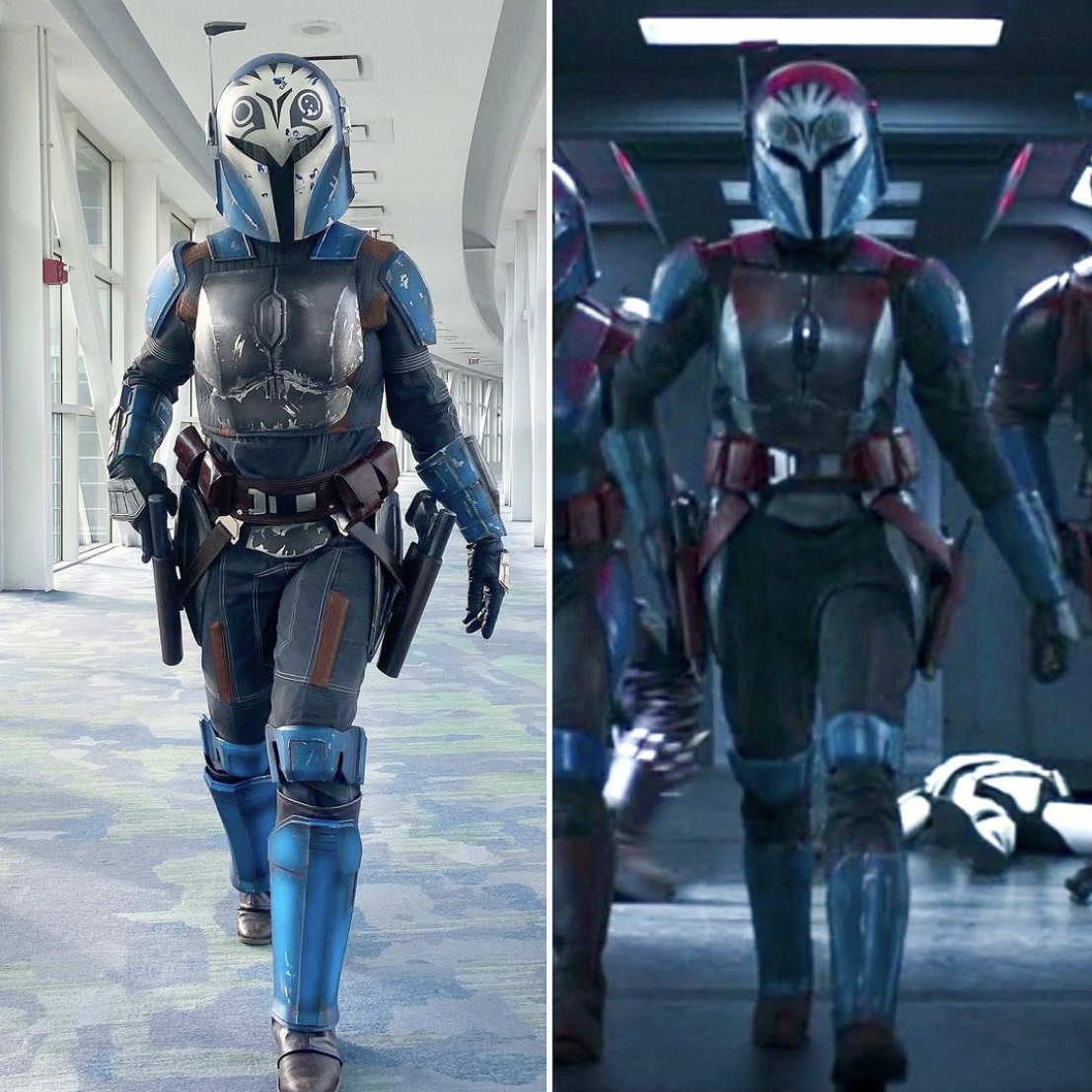 Vault Fox as Bo Katan
How the Dark Saber ended up in the hands of the Empire is unknown at this point, but there is a massive amount of speculation on the subject. We begin to unravel the threads of mystery around it during Season 2 of The Mandalorian, and Bo Katan kicks some major butt on her path to retrieve it. This week's cosplay is a gorgeous representation of the fierce Bo Katan. Take a look at these epic Mandalorian Cosplays!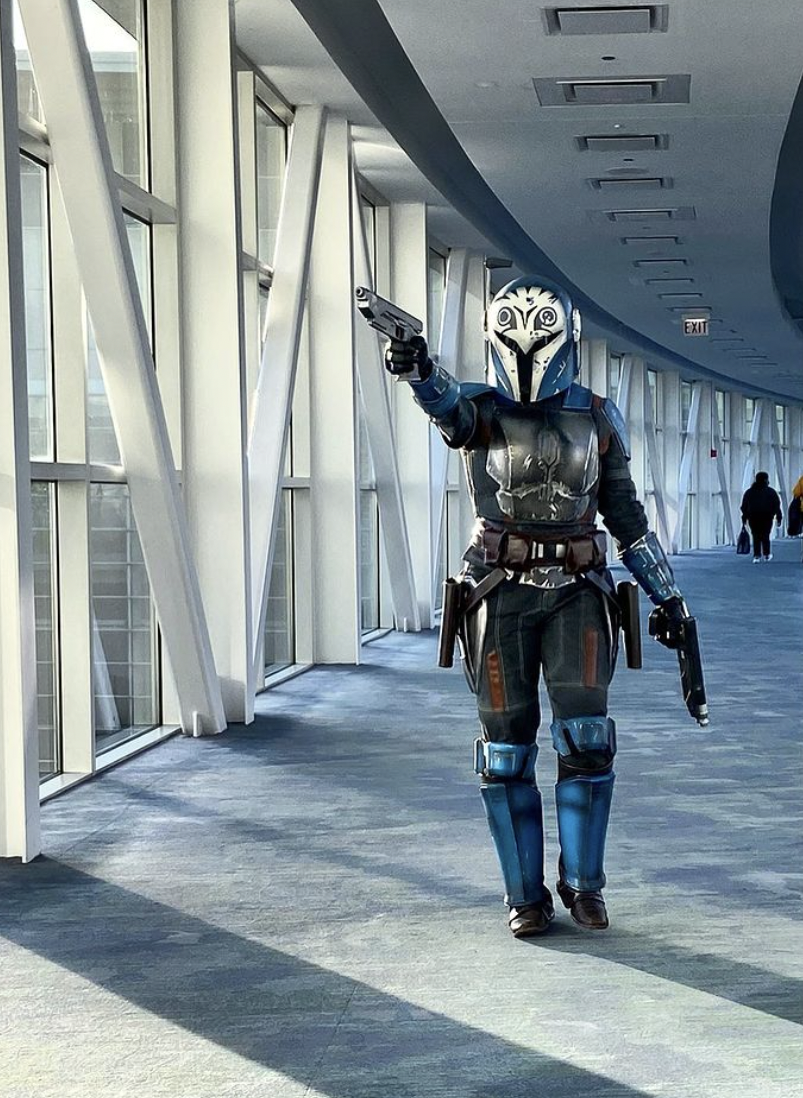 "Not all Mandalorians are bounty hunters. Some of us serve a higher purpose."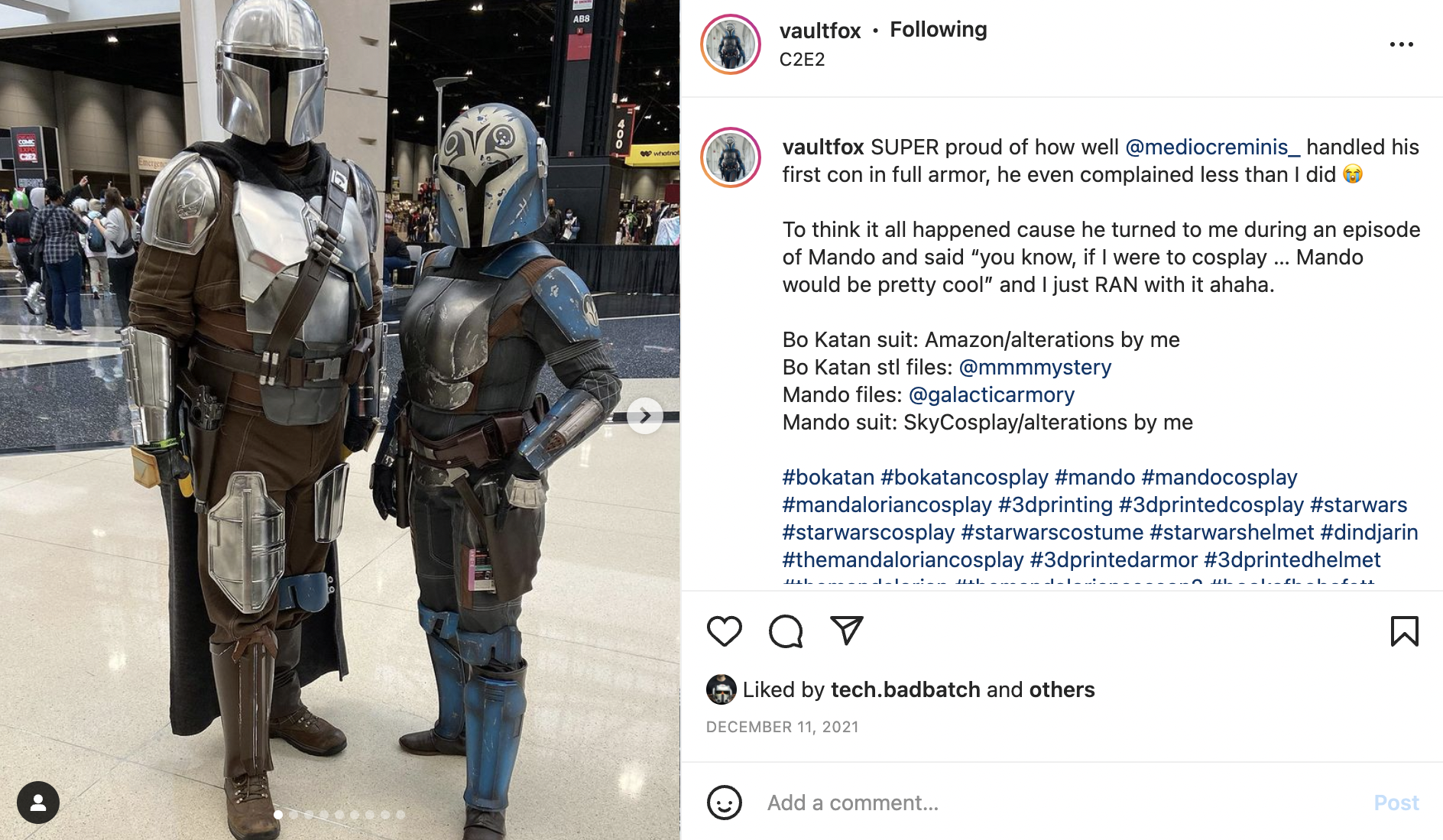 "I wish I was good at something other than war."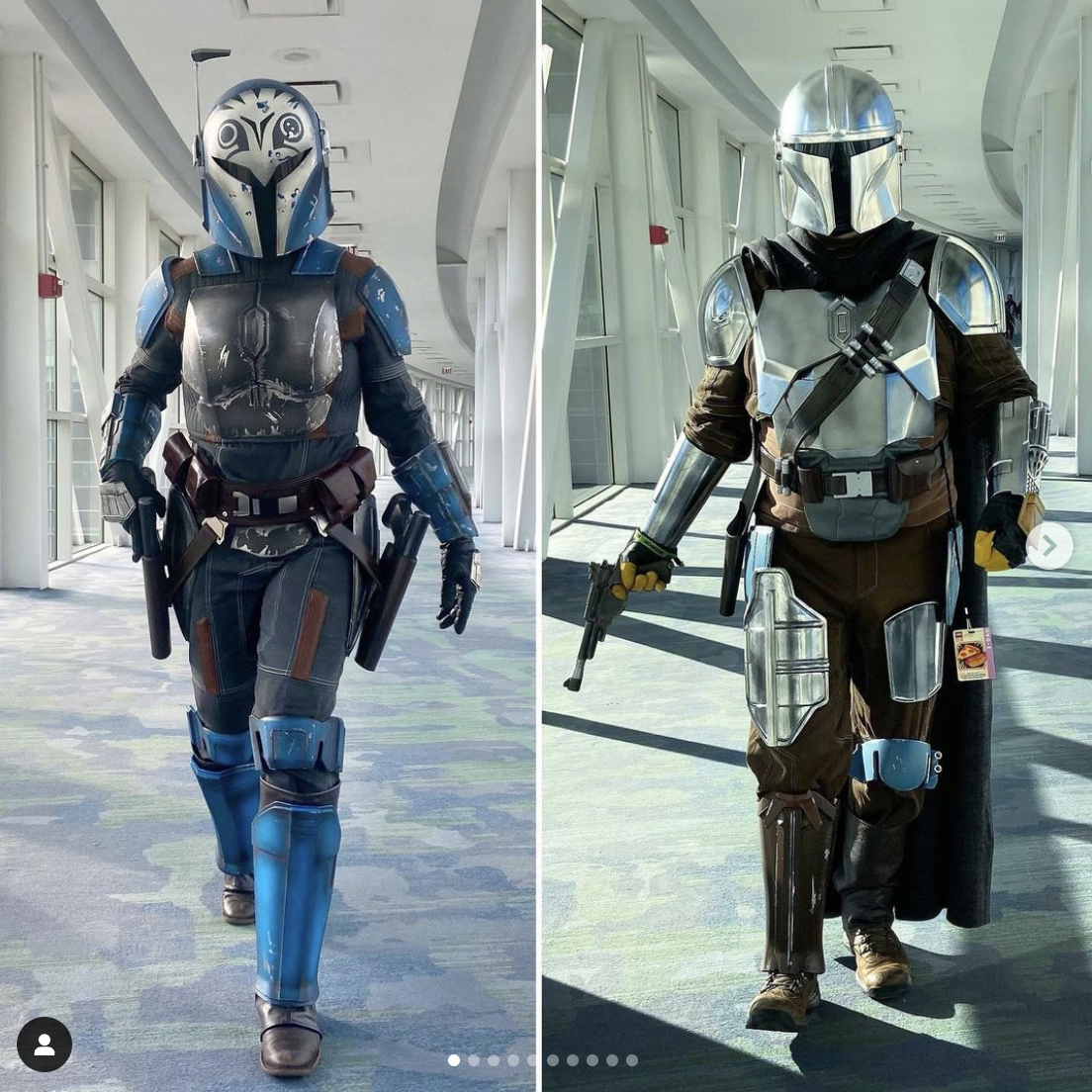 "Take the foundling to the city of Calodan on the forest planet Corvus. There, you will find Ahsoka Tano. Tell her you were sent by Bo-Katan."
Subscribe to our newsletter!
Get Tabletop, RPG & Pop Culture news delivered directly to your inbox.
"I am Bo-Katan of Clan Kryze… born on Mandalore and fought in the Purge. I am the last of my line."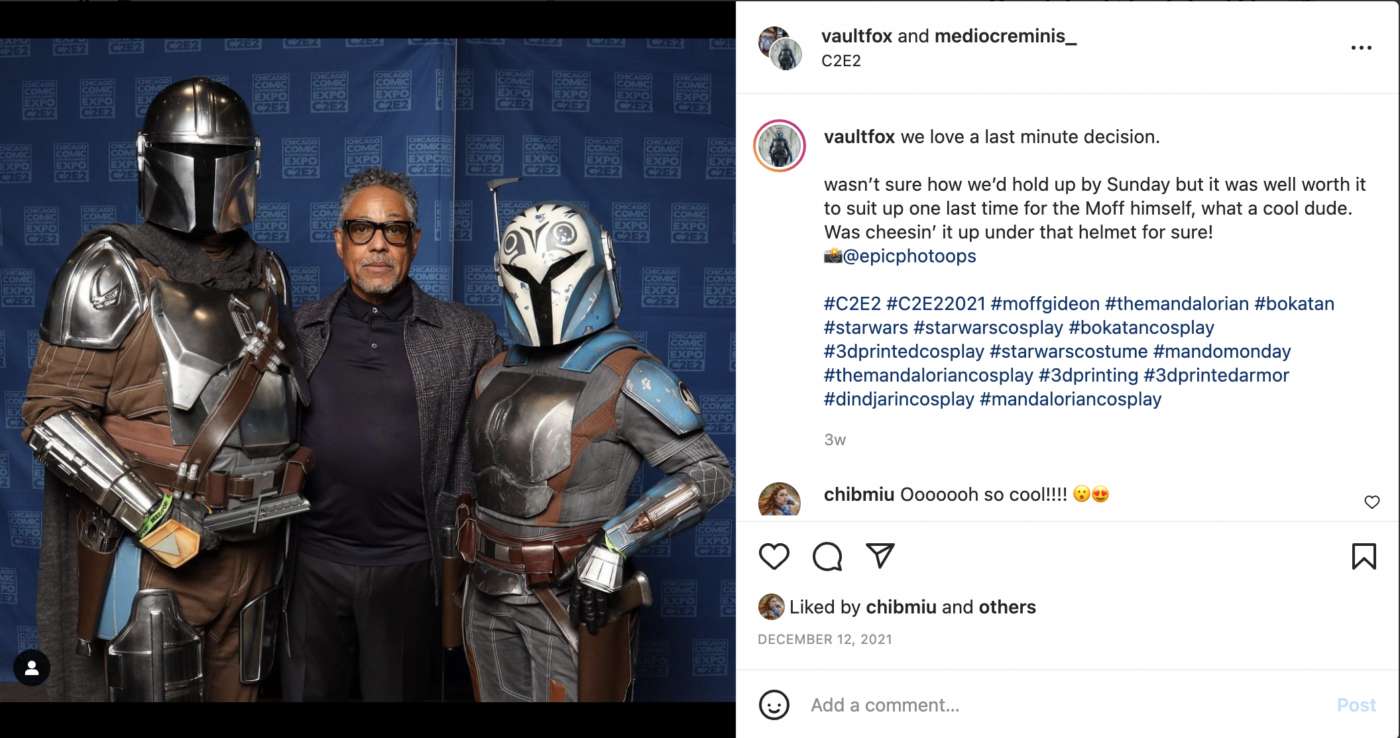 "A relic of a bygone era when Mandalorians had reason to imprison you Force-wielding maniacs."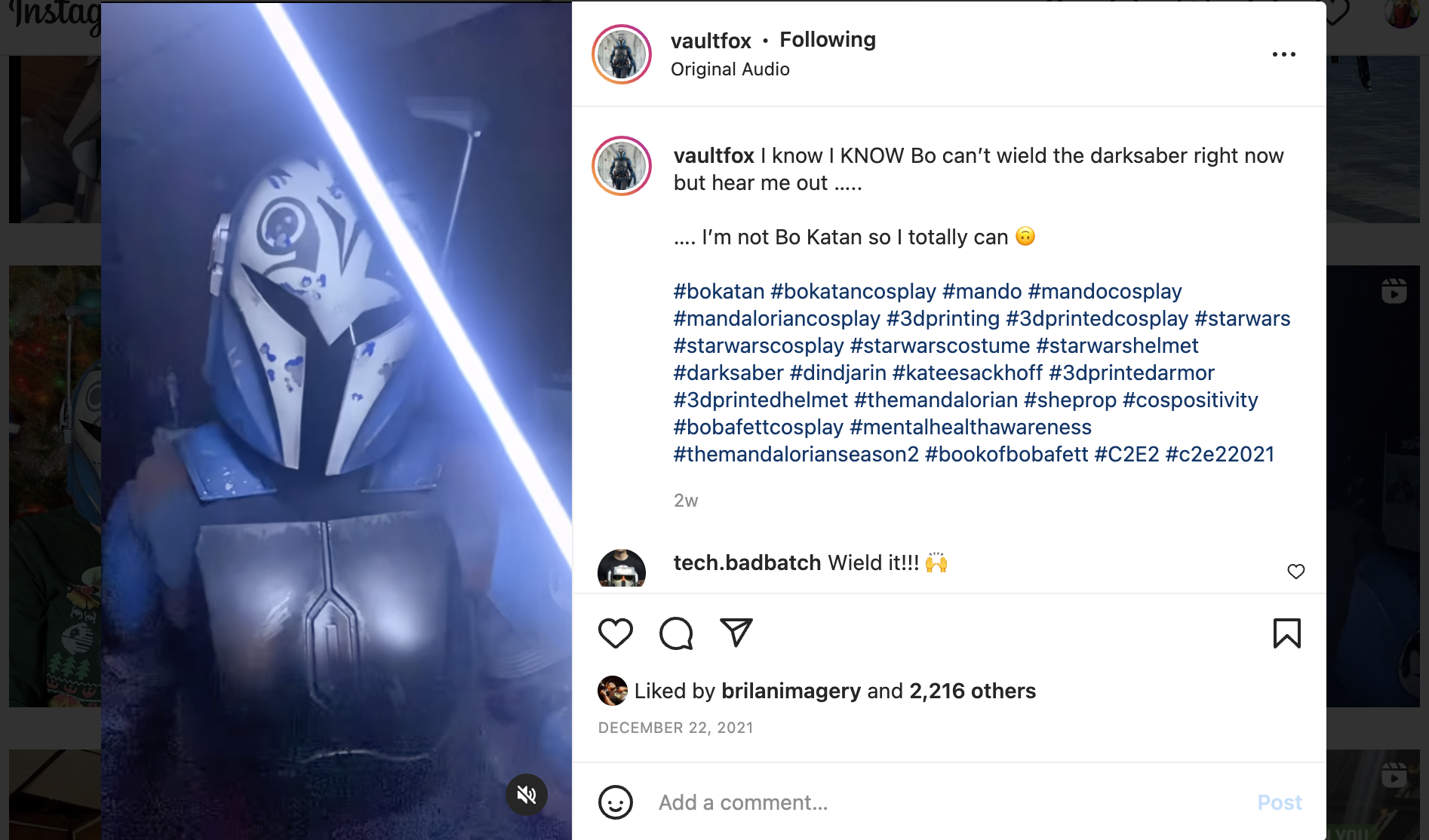 "Go back to your Republic and tell them what's happened!"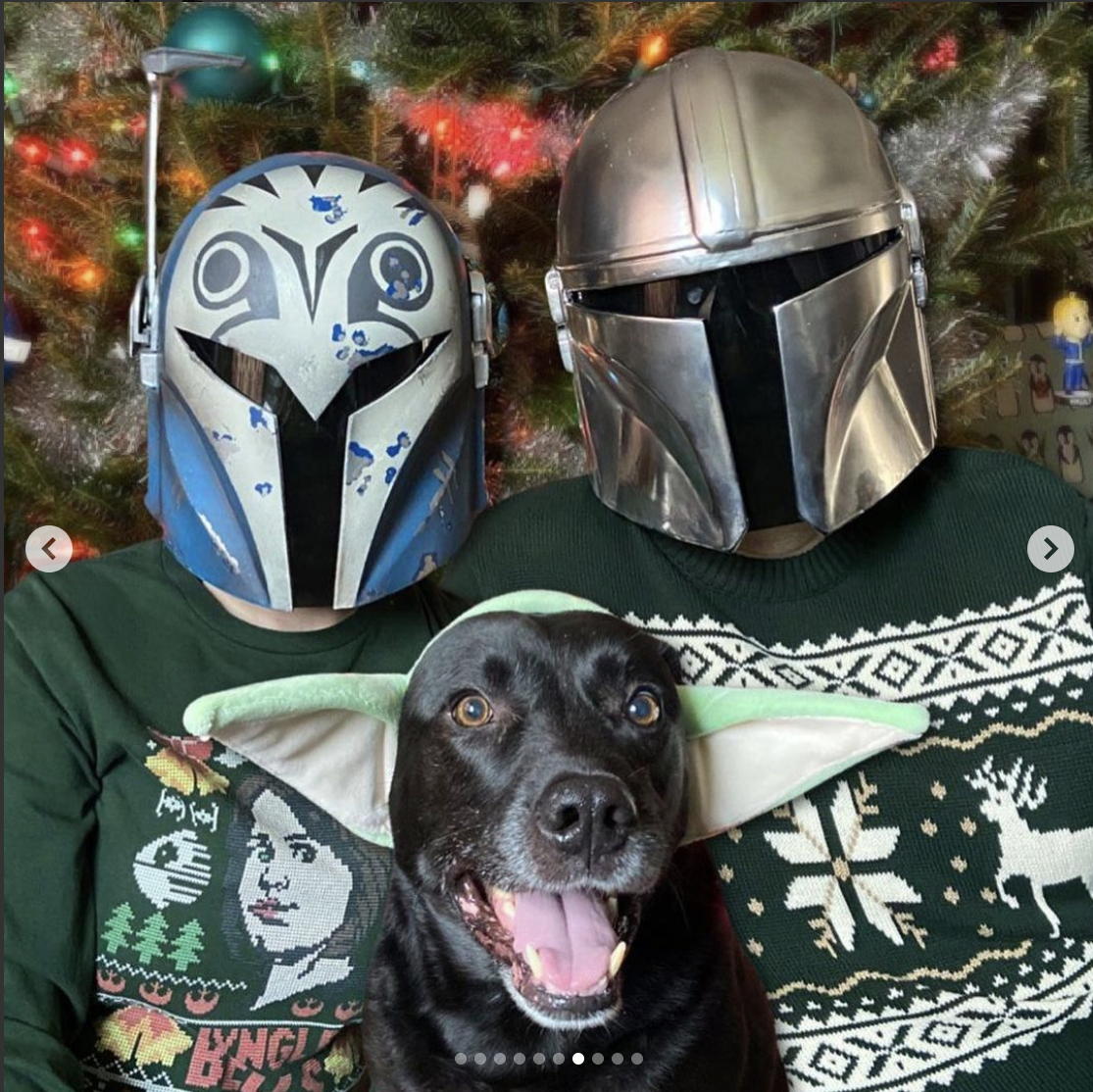 "The enemy of my enemy, is my friend."
View this post on Instagram
~Join us next week for more Cosplay Coverage~
Have a Cosplay question you would like Mayhem's Muse to answer? Know a Cosplayer you'd like to see featured? Send an email here!
Learn more about Mayhem's Muse