'Dragonlance's Raistlin Cosplays are Masters of Past, Present, and Future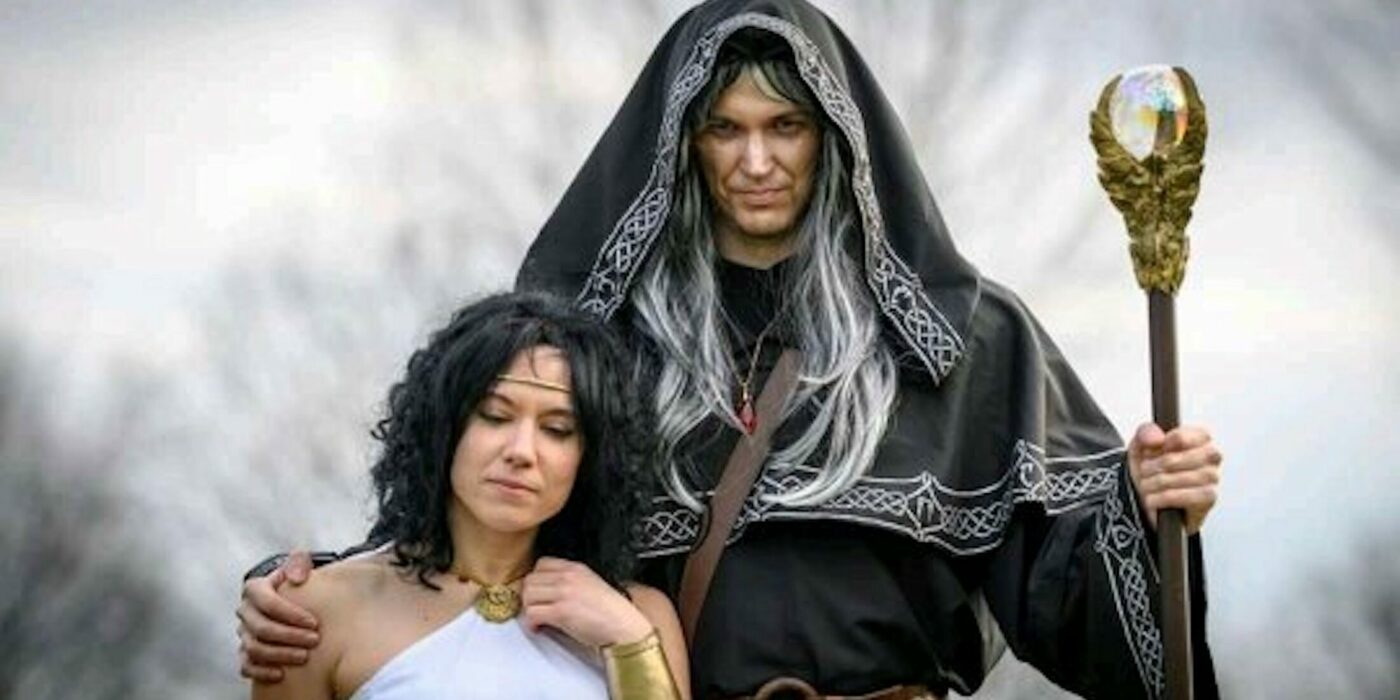 The conflicted mage with hourglass eyes is easily the most recognizable character from Dragonlance. We're peering into the Dragon Orb for these Raistlin cosplays!
I am morally obligated to start this article with the acknowledgement that the Dragonlance Chronicles by Margaret Weis and Tracey Hickman is my favorite book series of all time, and has been since 3rd grade. Of all the Heroes of the Lance, Raistlin Majere was immediately and irrevocably my favorite – the misanthrope with a hunger for power and a gigantic chip on his shoulder. This week I'm paying homage to my favorite Dragonlance character with this Raistlin cosplay feature!
The Master of Past, Present, and Future
Raistlin Majere was born in the village of Solace, a poor village boy constantly in the shadow of his outgoing, if dim witted, twin brother. He resented from an early age his physical weaknesses, and the ned of relying on his stronger brother, his protective sister, and the charity of those more fortunate than he. Raistlin grew with a thirst for power, a cunning and often cruel intelligence, and an inner tootsie roll softness for those who are unfortunate and bullied.
The mage outgrew his meager beginnings, clawing his way to great power beyond his imagining. His story is one of power, of tragedy, and of immeasurable sacrifice. He meets the cleric of Paladine, Crysania, in the Legends trilogy, and embarks on a fateful trip through time that ultimately changes his whole outlook on life and the gods.
There are two main cosplays for Raistlin – the beginning of his journey as a mage of Lunitari, a red robe, and inevitably his transition to Nuitari and the black robes. Black robed Raistlin has gotten more press in recent years because of the Russian musical version of the Legends tales, but it is the red robed Raistlin that is most iconic to fans of the Dragonlance Chronicles. Raistlin has unmistakable hourglass eyes, the staff of Majere topped in a dragon claw, and arcane scrollwork on his cuffs. He comes complete with an air of danger, and a sarcastic wit worthy of the best writers. This week, we're celebrating all things Majere with this Raistlin cosplay feature!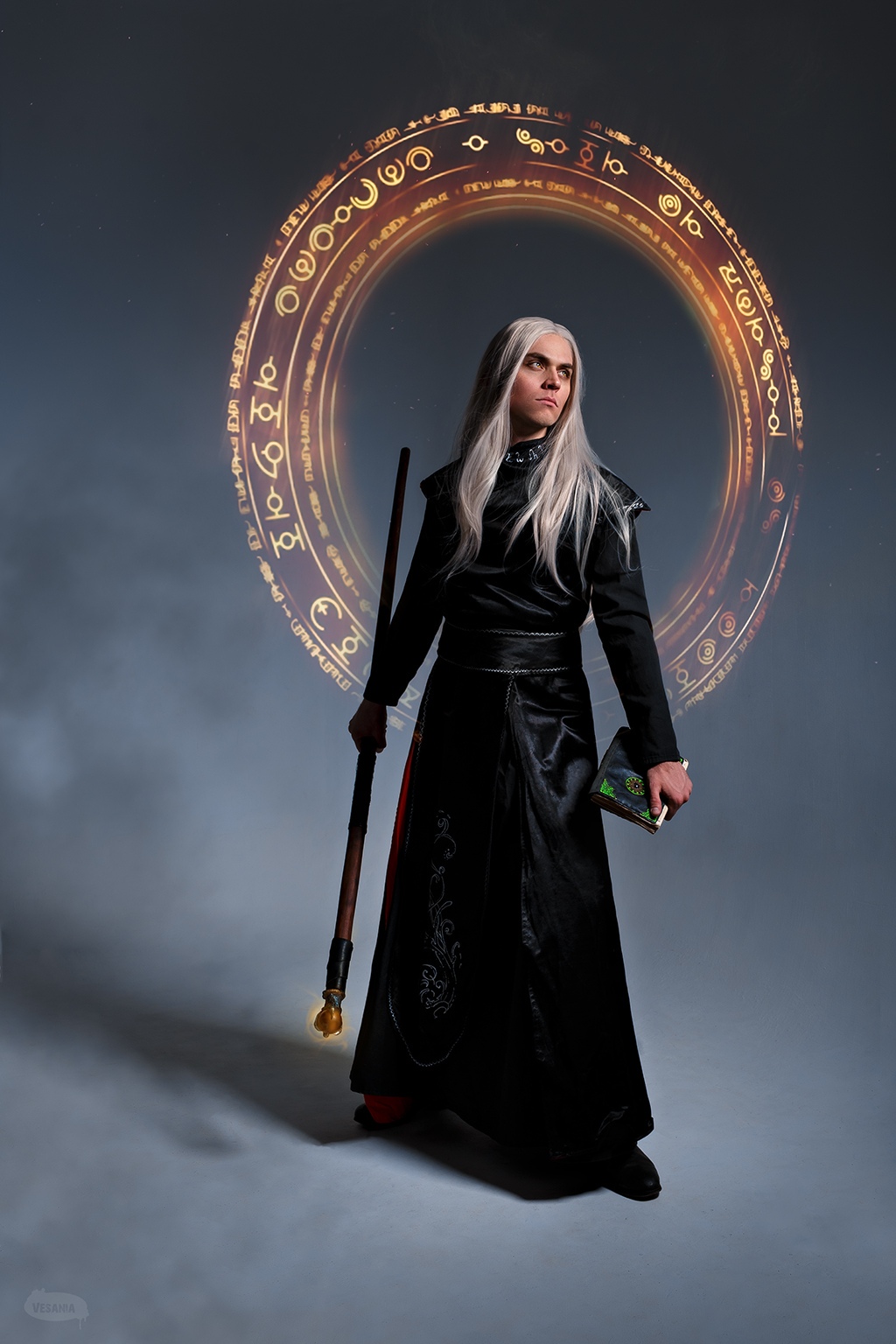 Crysania Cosplay by Faelin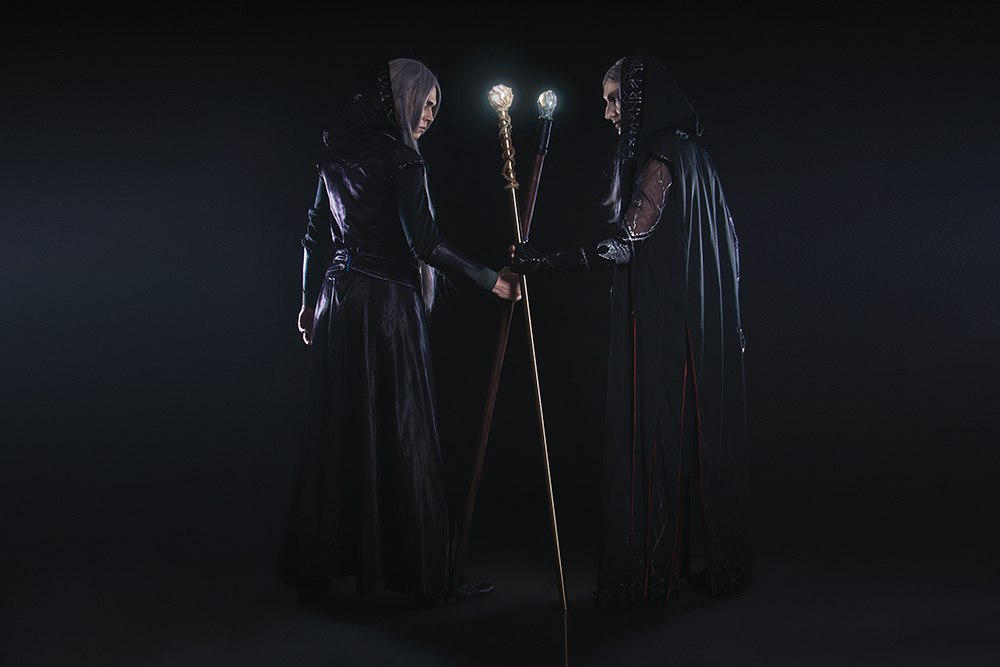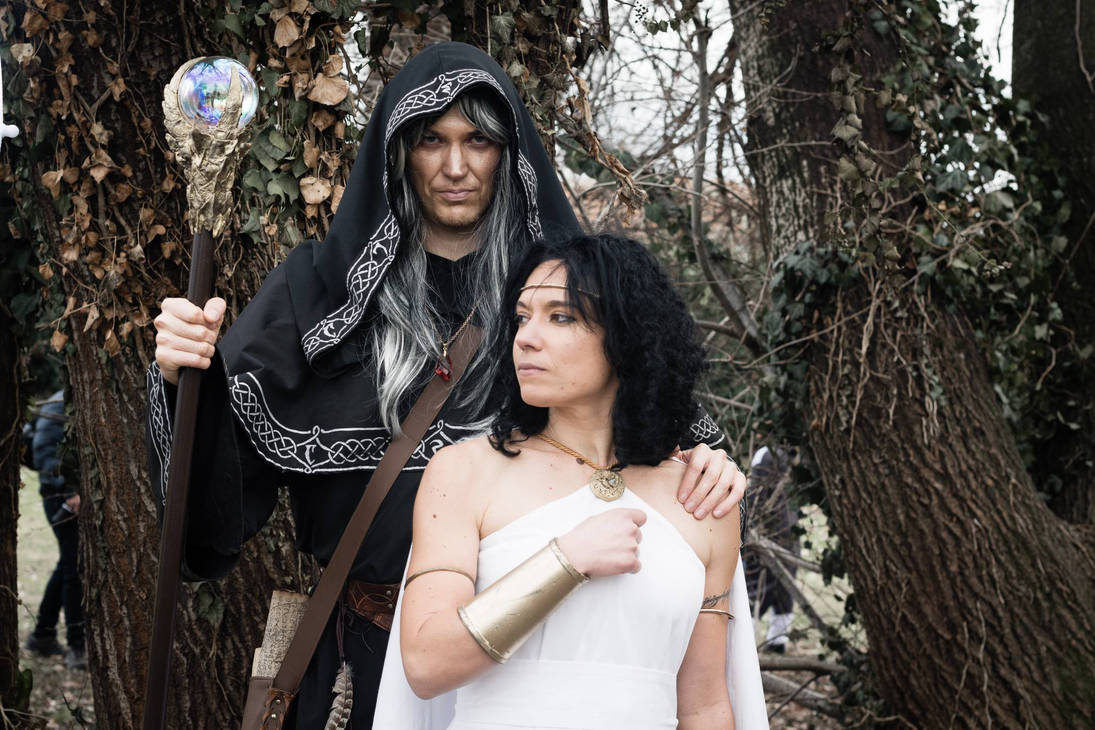 Raistlin Cosplay by Liliya Mevs, Crysania Cosplay by Faid-Eyren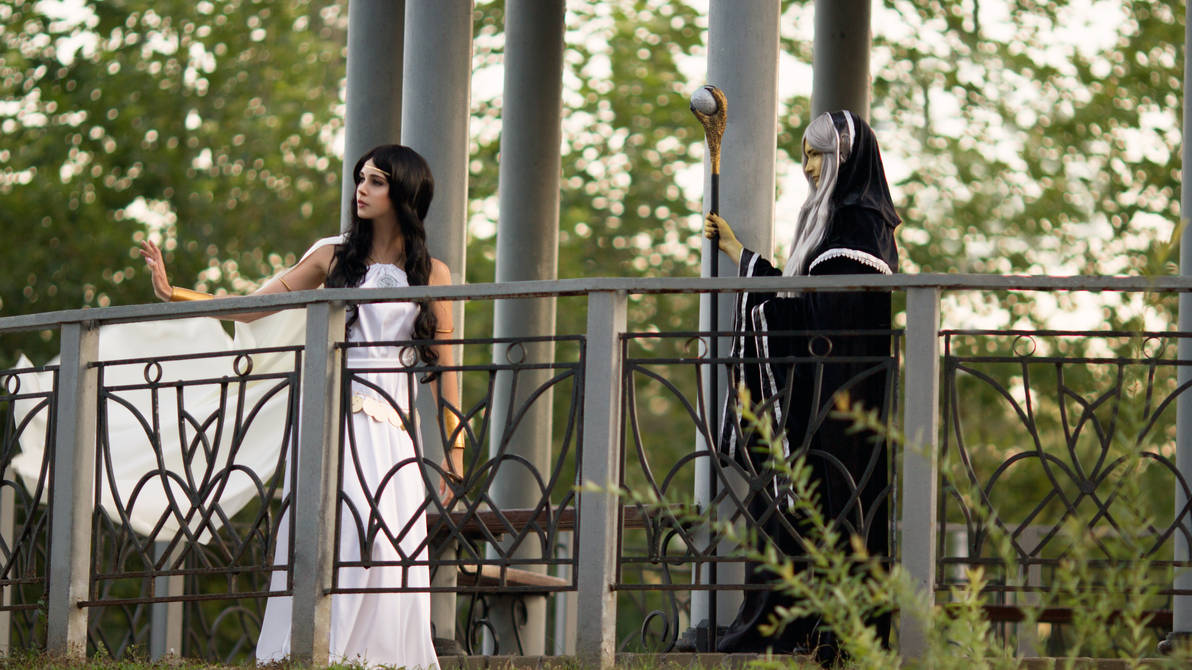 ~Join us next week for more Cosplay Coverage~
Have a Cosplay question you would like Mayhem's Muse to answer? Know a Cosplayer you'd like to see featured?
Learn more about Mayhem's Muse