Valkyrie Continues to Be a Total Badass in 'Thor: Love and Thunder'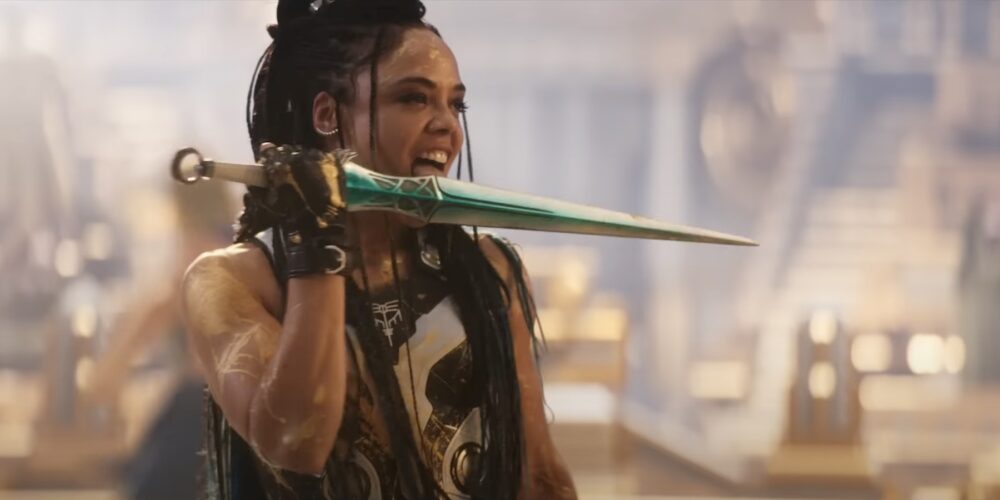 Thor: Love and Thunder features a confident Valkyrie that's willing to take on the God Butcher mano a mano. I cannot wait to see this fight.
A new evil is on a mission to kill all of the gods – and Thor Odinson can't fight him alone. He's joined by some familiar friends and The Mighty Thor aka Jane Foster. The two exes are going to have to figure out how to work together to save the universe.
I didn't really need any marketing or trailers to convince me to go see this. I'm super excited without it, but I'll take it. This TV spot is short but it packs in more action – including a peek at a fight between Gorr and Valkyrie (!!!) and the Guardians wielding some heavy firepower. The Valkyrie/Mighty Thor interactions in this quick look make me smile – looking forward to seeing more of that friendship.
Anyway – without further ado.
Thor: Love and Thunder Cast & Details
Thor: Love and Thunder sees the return of Chris Hemsworth as Thor and Tessa Thompson as Valkyrie. Plus Natalie Portman as Jane Foster and Oscar winners Christian Bale and Russell Crowe. And, of course, the Guardians of the Galaxy.
The film finds Thor on a journey unlike anything he's ever faced – a quest for inner peace. But his retirement is interrupted by a galactic killer known as Gorr the God Butcher. He seeks the extinction of the gods. To combat the threat, Thor enlists the help of King Valkyrie, Korg, and ex-girlfriend Jane Foster. Who – to Thor's surprise – inexplicably wields his magical hammer, Mjolnir, as the Mighty Thor. Together, they embark upon a harrowing cosmic adventure to uncover the mystery of the God Butcher's vengeance. And stop him before it's too late.
Thor: Love and Thunder hits theaters on July 8th.
Tickets go on sale Monday the 13th.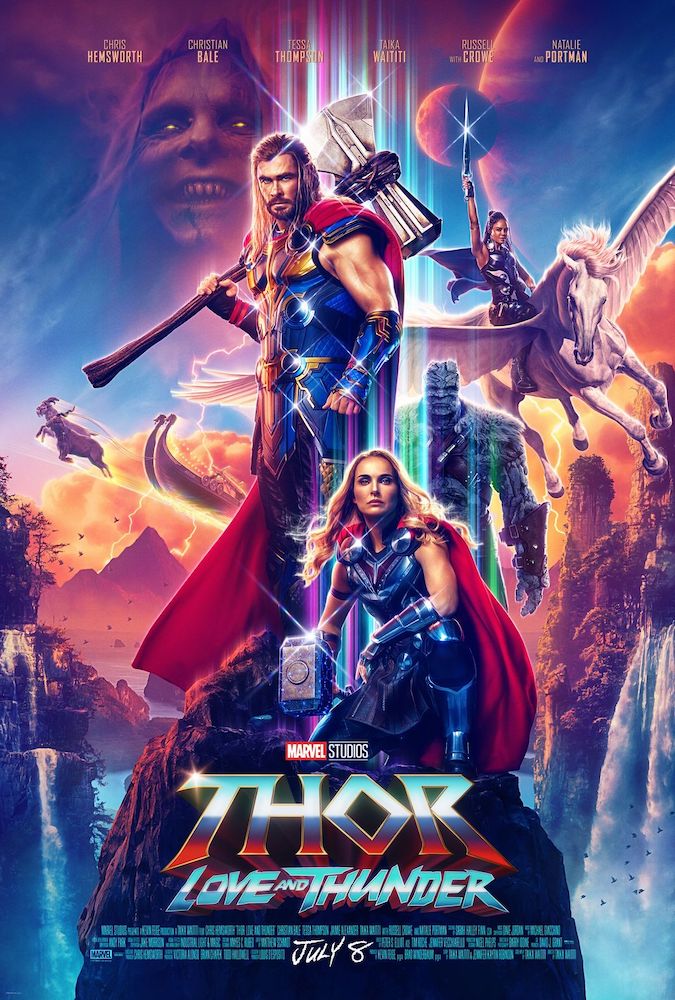 Subscribe to our newsletter!
Get Tabletop, RPG & Pop Culture news delivered directly to your inbox.