Crossover Event: What's Coming In Marvel's Next Saga?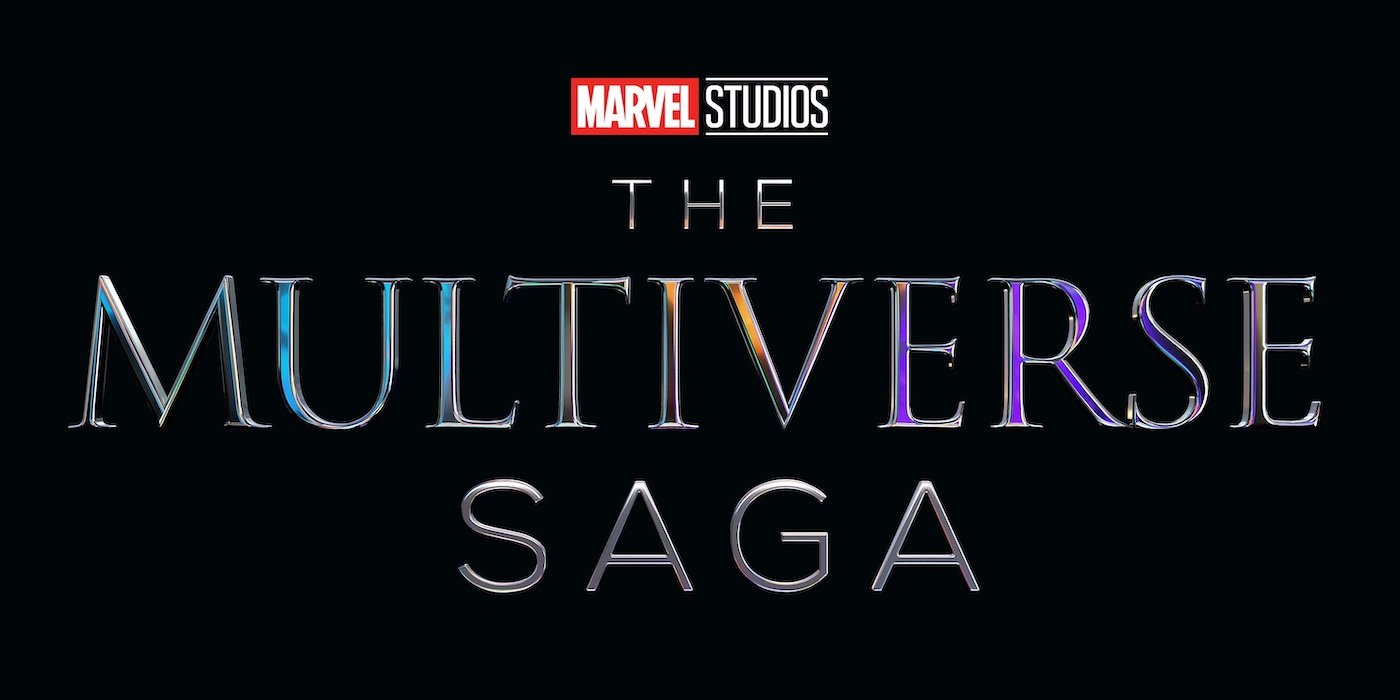 Marvel's next saga is packed with series and movies that lead up to a big fight with  Kang the Conqueror. Here's how we think it's all going to tie together.
Marvel Studios has given us a lot of clues on where the MCU is going. But with all the reveals from SDCC, it can be tough to keep track of it all! So, join on this journey through the next phases of the MCU. Check out some possibilities with Martin, Chris, and Danni!
This year we're getting I Am Groot, She-Hulk, and Black Panther: Wakanda Forever. There's also a Halloween and Christmas special coming this year, but details are scarce. All of those have a potential to tie into Marvel's next saga. At SDCC Marvel announced what we'll be seeing on the big and small screens through 2026. Starting with the Disney+ series…
Marvel's Next Saga – TV Series
What If…? Season 2 (Early 2023) – So far we know that there will be stories involving Tony Stark on Sakaar with Valkyrie, an adaptation of Marvel 1602, plus more Hela and Odin.
Secret Invasion (Early 2023) – Samuel L. Jackson, Ben Mendelson, Cobie Smulders, Martin Freeman, and Don Cheadle return for this series focused on a subversive, long-term invasion of Earth. Feige has said it's going to be a major crossover event, so expect a bunch of cameos from across the MCU.
Echo (Summer 2023) – The Hawkeye spinoff follows Maya Lopez (played by Alaqua Cox) as she leaves New York and goes back home to sort her life out. The city follows her and a battle for survival ensues. It's the first standalone superhero series about an Indigenous character, and its lead actor is both Indigenous and Deaf.
Loki Season 2 (Summer 2023) – Season 1 ended in a massive cliffhanger after the Sacred Timeline was kicked entirely off track. Not a lot is known about where Loki Laufeyson is going next. There are some on-set photos floating out there that show Sylvie and Loki together in what looks like the 1980s. And Loki and Mobius in a more modern-day location.
Ironheart (Fall 2023) – Riri Williams is Tony Stark's protege and took up his cause when he fell into a coma. She will be introduced in Wakanda Forever before her solo series debuts. No word on if this will be an origin or a continuation of the movie.
Agatha: Coven of Chaos (Fall/Winter 2023) – The witch with a catchy theme song is back. Not much else is known at this point.
2024 Releases
Daredevil Born Again (Spring 2024) – Charlie Cox is back behind the mask and Vincent D'Onofrio is back in the white suit. It's early, but there's room for the return of Jessica Jones and other heroes in Netflix's Defenders.
Spider-Man Freshman Year (2024) – The show canon, but it's in an alternate MCU before Civil War. Marvel revealed it has large cast of characters from across the comics. Charlie Cox and Benedict Cumberbatch are on the voice cast.
Subscribe to our newsletter!
Get Tabletop, RPG & Pop Culture news delivered directly to your inbox.
Announced With No Dates
Floating out there in the ether are Armor Wars, Marvel Zombies, an untitled Wakanda series, and an untitled Wonder Man series. No updates on the status of any of those were released at SDCC.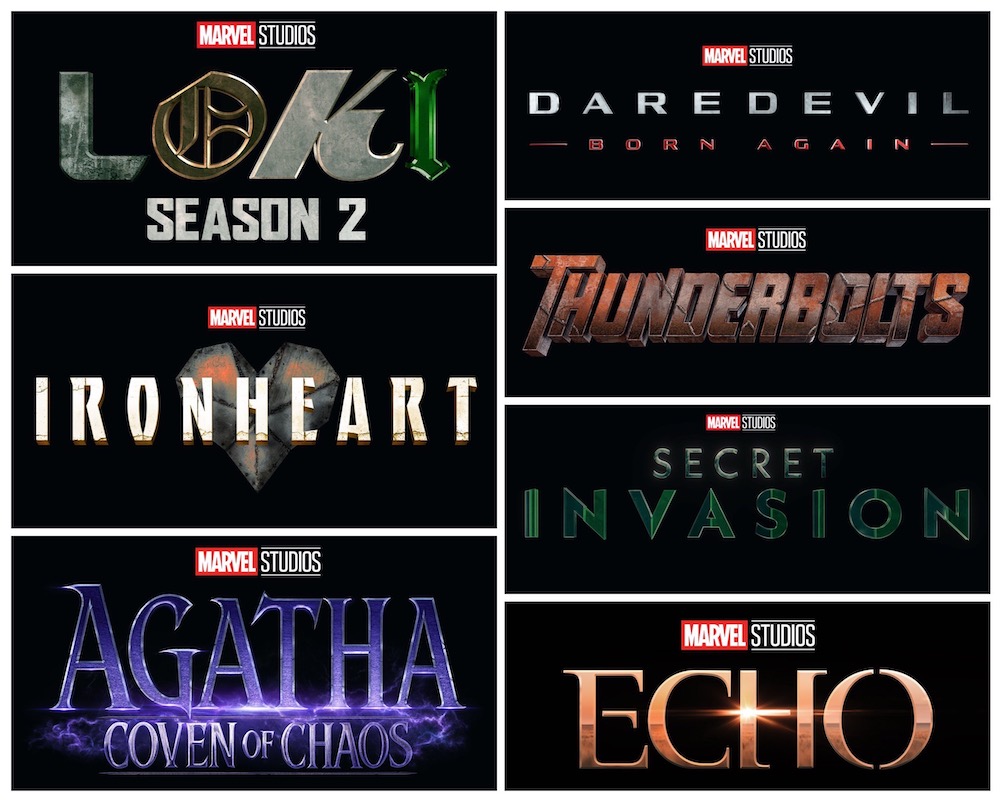 Marvel's Next Saga – Movies
Ant-Man and the Wasp: Quantumania (Feb. 17, 2023) – Paul Rudd, Evangeline Lilly, Michael Douglas, and Michelle Pfeiffer are back to use Pym powers to use time-wimey things to fight evil. He Who Remains (Kang) is confirmed and Cassie Lang is joining the family, but not much is known about the story.
Guardians of the Galaxy Vol. 3 (May 5, 2023) – The crew returns with the addition of Adam Warlock (Will Poulter) and High Evolutionary (Chukwudi Iwuji). I'm expecting there will be some loose ends from the first movie being tied up. James Gunn described filming as emotional, so expect a deeper story.
The Marvels (July 28, 2023) – Carol Danvers, Kamala Khan, and Monica Rambeau get together and kick some ass using their mutant, Tesseract, and Hex created powers.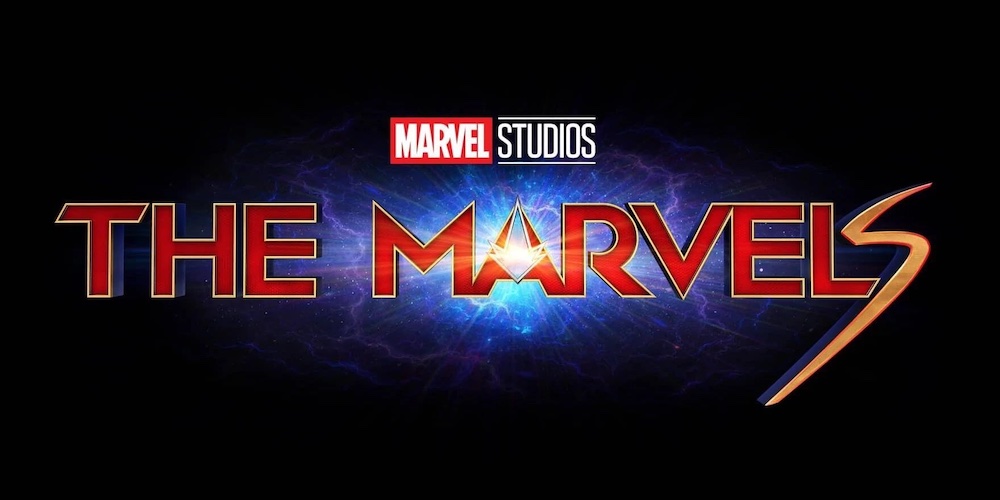 Blade (Nov. 3, 2023) – Mahershala Ali was announced to play The Daywalker back in 2019. Don't worry – the project is moving forward, in fact, they're filming right now. It is highly likely that Black Knight will be in the movie given the two sharing a post-credit scene. Blade could also show up in the Halloween special.
Out in 2024
Captain America: New World Order (May 3, 2024) – At the end of FaWS, Sam took on the Captain America mantle. This movie will be his first major solo venture. If they want to continue the show's story, the Power Broker is still out there. Based on the title I'm expecting a HYDRA type of organization and another plot to take over the entire world. Maybe led by Valentina Allegra de Fontaine and her recruits.
Thunderbolts (July 26, 2024) – This antihero team-up was brought up when Zemo landed in The Raft at the end of The Falcon and The Winter Soldier. There are a number of characters already in the MCU that could join – Zemo, Deadpool, Punisher, Luke Cage, and Juggernaut to name a few.
Fantastic Four (Nov. 8, 2024) – It's still happening!? It's still happening!
 Out in 2025 and Beyond
Avengers: The Kang Dynasty (May 2, 2025) and Avengers: Secret Wars (Nov. 7, 2025)  – The Infinity Saga had an Avengers movie to end each phase. The Multiverse Saga has a pair at the end of the entire saga in one year.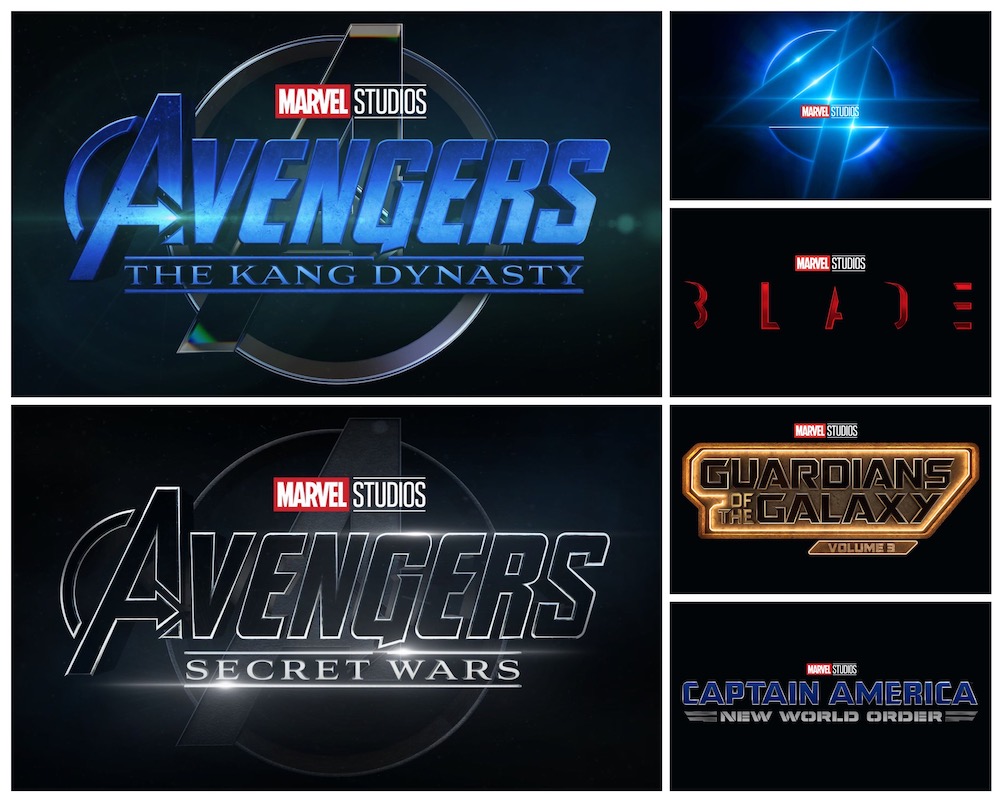 Untitled Nova Project (???) – Moon Knight writer Sabir Pirzada is developing something based on the superhero tied to the Nova Corps. The Nova Corps was introduced in Guardians of the Galaxy 1. Maybe we'll see a tie-in GotG 3 or maybe this is dead in the water. Who knows?
Deadpool 3 (???) – Shawn Levy (Free Guy, The Adam Project) will direct from a script by Rhett Reese and Paul Wernick. The pair wrote the first two. Ryan Reynolds will return. Nothing more than that.
Editor's Note: Thunderbolts was initially listed as a series, it is in fact a movie and has been moved to that section.