Fira X Wear Lets You Cosplay In Your Swimsuit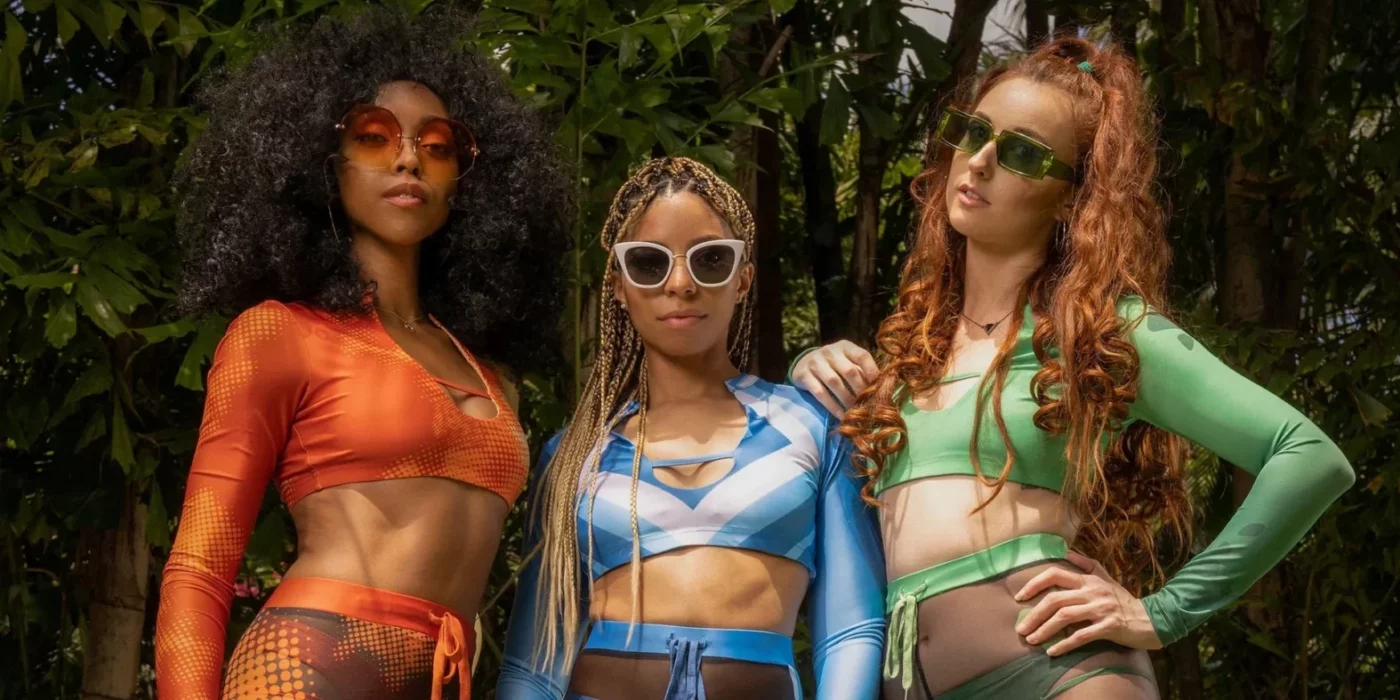 CutiepieSensei has launched a line of cosplay swimsuits inspired by her costumes that are fierce and fabulous, and we're excited to partner with them!
CutiepieSensei is an amazingly talented cosplayer and businesswoman. She has turned her passion for pop culture into a thriving business. From her beginnings as a cosplay artist, she has evolved into a new venture. Jasmine has recently launched Fira X Wear with her partner Vincent. It's a line of cosplay-inspired garments and swimwear. We have been eagerly awaiting the release of these. This week, we're taking a look at the new cosplay swimsuit line from FiraxWear!
"The idea for Fira X Wear was sparked on a pandemic walk in the park between founders Vincent and Jasmine. When they wanted to get away on a vacation to Mexico, Vincent thought it would be a great idea to mix cosplay with swimwear. Jasmine made 'beach episode' designs of her favorite characters to test the appeal on social media. After trolls online commented on how swimwear couldn't be cosplay, the two decided to build a brand based on the idea to prove the naysayers wrong while keeping ethical working conditions and sustainability in mind. While the designs can be utilized for cosplay, the main focus was to create a Premium Pop Culture brand."

Who Are the Folks Behind Fira X Wear?
Jasmine and Vincent are the happily married Co-Founders of Check out the full Fira X Wear collection here!.
Jasmine is the Chief Creative Officer and leads Fashion Design, Marketing, and Branding. She is more widely known as @CutiepieSensei and has been featured for her cosplay on Disney+ and SyFy as well as the social media pages for Amazon Prime Video, Marvel, and more. By day, she's a concept artist for a video game studio and designs different outfits and 'skins' for a myriad of different characters. She utilizes her artist background when designing clothing for Fira X Wear.
Vincent is the Chief Operations Officer and leads Customer Experience, Manufacturing, and Logistics. He has a passion for all things nerdy and can most often be seen on the other side of the camera in Jasmine's cosplay photos. By day, he's an engineering manager for an energy company. His background in customer success, project implementation, and account management plays a pivotal role in company operations.
Why Fira X Wear?
Fira X Wear was founded to connect pop culture with fashion on a deeper level. They wanted to create pieces that can be appreciated by members of the cosplay and nerd communities, but at the same time be desirable to everyone. Their pieces can be worn for both cosplay and regular occasions.
Along their journey into this venture, they discovered the detrimental effects of 'fast fashion' and wanted to do their best to offset that with the brand. It was imperative for them to find a manufacturing partner with ethical working conditions and a manufacturing process with sustainability as a priority. For more information on this, please visit the Fira X Wear FAQ page.
Let's be honest- swimsuit culture can be really stressful these days. Most fast fashion brands offer a limited range of sizes and shapes. Brands that accommodate for plus sizes are pretty minimal. And even fewer of them feel sexy and practical at the same time. What's exciting about the Fira X Wear line to me is that you KNOW from the start it's meant to be inclusive. Their range of models showcase the versatility of the designs, and I personally have a hard time picking- because so many of the styles are FABULOUS.
Why I'm Excited
The colors are bright and fun, the details are thoughtful and playful. It's really nice to see a line that nods to cosplay and lis great for the beach or pool. And even better- those of us who are chesty will be contained by the cut of these cosplay swimsuits. That's a hard combination to find out in the wild!
View this post on Instagram

Subscribe to our newsletter!

Get Tabletop, RPG & Pop Culture news delivered directly to your inbox.

~Join us next week for more Cosplay Coverage~
Have a Cosplay question you would like Mayhem's Muse to answer? Know a Cosplayer you'd like to see featured? Send an email here!
Learn more about Mayhem's Muse