The Ultimate Beginners Cosplay Guide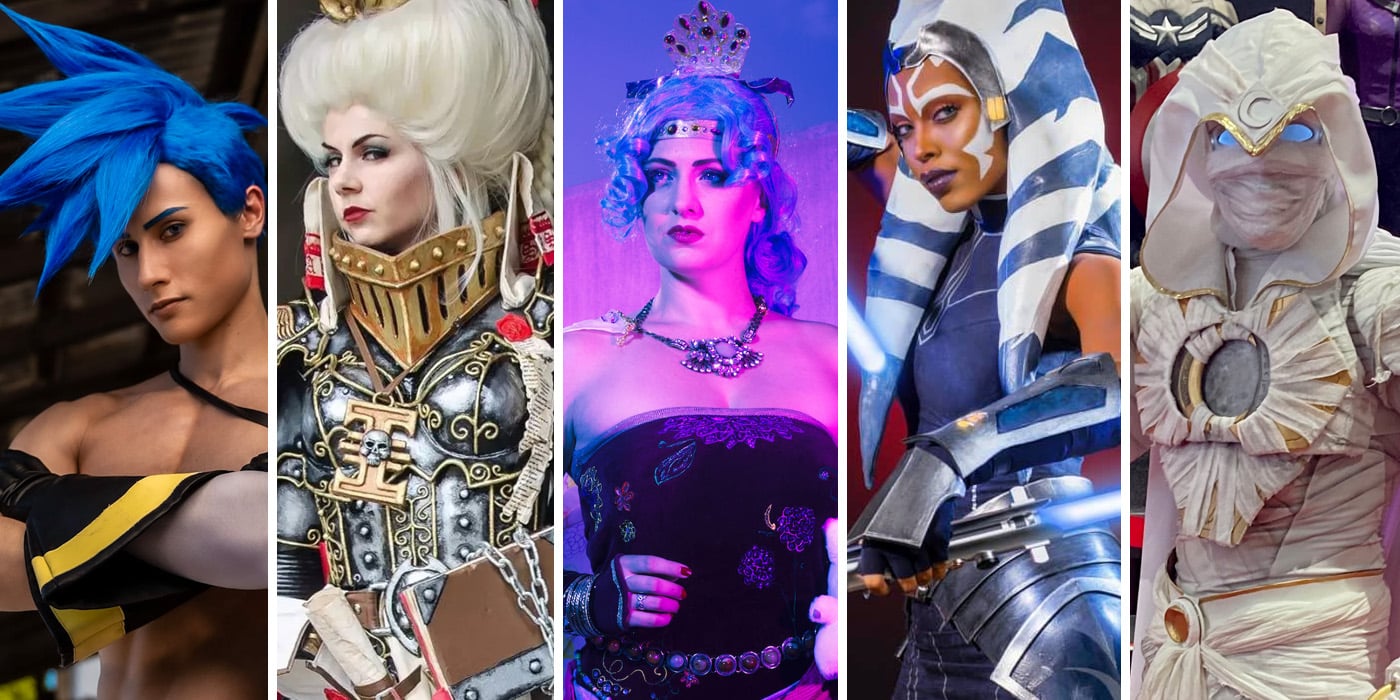 The world of cosplay is deep and wide and full of exciting resources. This cosplay guide is enough to get anyone started on their own cosplay journey!
Welcome to cosplay! It's a shiny place full of sequins, craft glue, and way too many late nights frantically working to finish a cosplay in time for an event you thought you had months to prepare for. If you are interested in cosplay, we have some excellent resources for you. We've spent years building our knowledge of cosplay here at BoLS – who does it, how they do it, and what tools and materials are needed to create your own cosplays.
We've created cosplay guides for you to learn from along the way. With this cosplay guide, we're pulling all of the pieces together into one easy-to-navigate resource list. We will build on this list as time goes by, so keep coming back for more cosplay resources! As always, let us know in the comments below what YOU want to see on Bell of Lost Souls.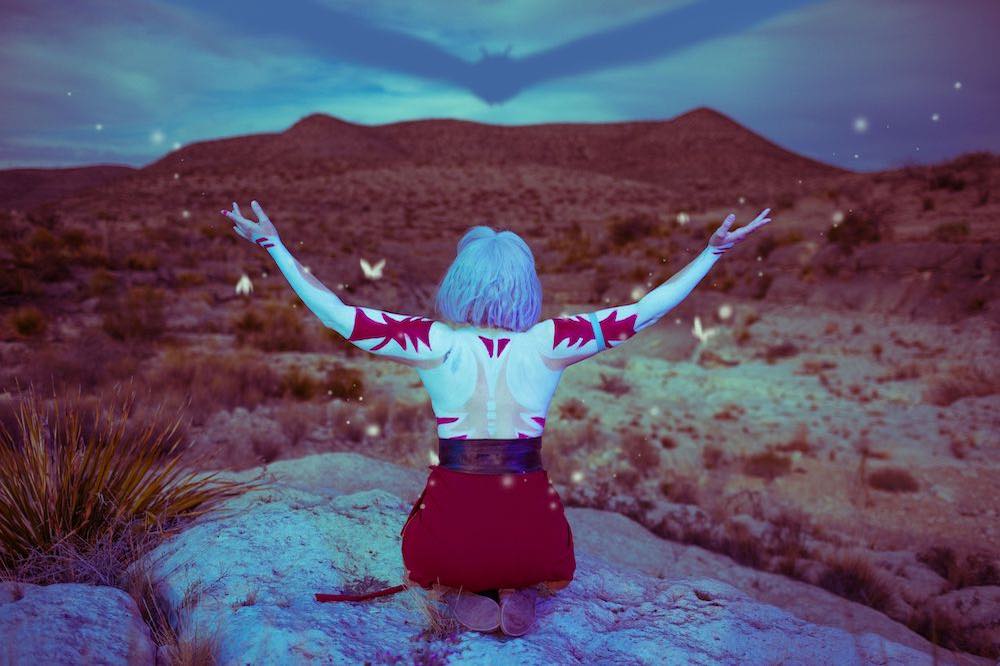 Cosplay as a term brings two key concepts together: "costume" and "play". In this context, it means not only donning a costume of a character (whether existing or an original creation) and some aspect of performance with it. Together, it has taken on a life of its own in popular culture.
Most fan events and conventions these days (like San Diego Comic-Con, or Comicpalooza) come with cosplay competitions, meetups, dance parties, and more. Dressing as our favorite characters and attending events to show them off is a lot of fun, and the culture of cosplay has built itself to celebrate this art form.
In recent years, cosplay—the practice of dressing up in costume as a character—has exploded, becoming a mainstream cultural phenomenon. But what are the circumstances that made its rise possible?

Andrew Liptak—a member of the legendary 501st Legion, an international fan-based organization dedicated to the dark side of Star Wars—delves into the origins and culture of cosplay to answer this question. Cosplay: A History looks at the practice's ever-growing fandom and conventions, its roots in 15th-century costuming, the relationship between franchises and the cosplayers they inspire, and the technology that brings even the most intricate details in these costumes to life.

Cosplay veterans and newcomers alike will find much to relish in this rich and comprehensive history.

Description of Andrew Liptak's Cosplay: A History: The Builders, Fans, and Makers Who Bring Your Favorite Stories to Life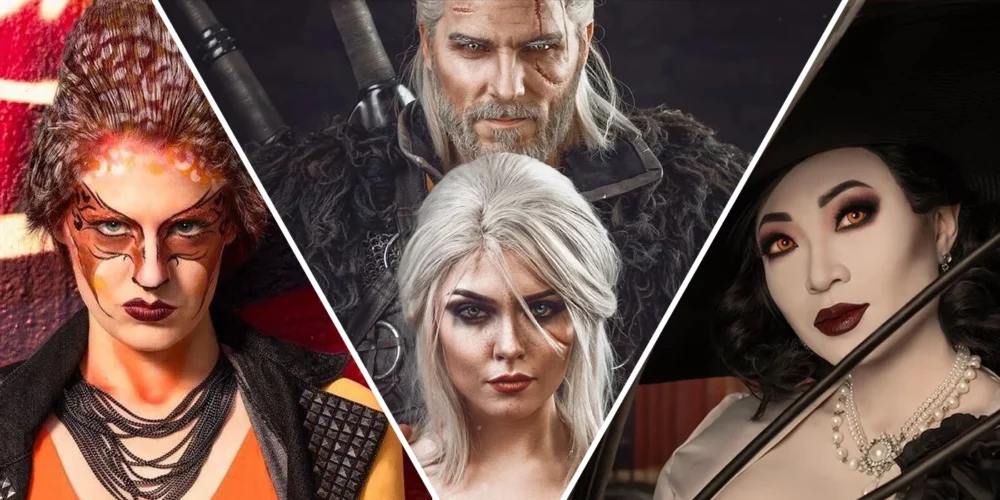 If you are drawn to the idea of cosplay, you have to start somewhere. Stepping into cosplay is as easy as defining a character you wish to embody. But how do you find your inspiration? We've put together a guide just for those pondering their first cosplay moves. Pull up a pad of paper, create a Pinterest board, and let's talk creativity!
Are you trying to find your inner cosplay muse? Cosplayers are passionate, fascinating people who strongly connect to a character or fandom. After being inspired by a cosplayer you meet, it's an easy step forward to look for tips and tricks for your own cosplay journey. Have you ever wanted to BE the characters you admire so much? We at BoLS are very passionate about the exciting art form of cosplay, and we're here to share everything we know about the journey to manifesting the creative epicness with you. Today, we're diving into cosplay inspiration!
Subscribe to our newsletter!
Get Tabletop, RPG & Pop Culture news delivered directly to your inbox.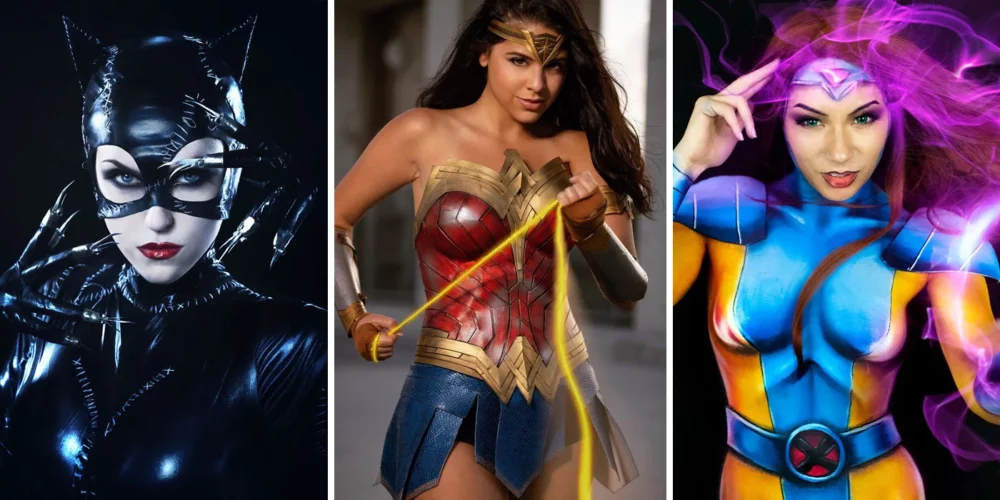 Comics have been inspiring creatives for decades. Whether it's Marvel, DC, Vertigo, or another independent publisher whose works you follow, the characters pop off the pages and into the imaginations of people around the world. Comic superheroes and villains are some of the most cosplayed characters in the world, with the largest fanbases. This article talks about these characters and shows some of the range of options for you to consider on your own cosplay journey!
I have always harbored a love of strong, independent female characters. They were the women I wanted to be. The heroes I envisioned growing into… and the source of inspiration and wisdom I cherished. The experience of modeling allowed me to bring those characters to life, and it was life-changing. To take these characters one step further, bringing them to conventions… It allowed me to interact with the next generation of little girls and boys who love these properties. That is a dream come true. Characters like Dark Phoenix from Marvel and Catwoman from DC were suddenly at my fingertips. The act of cosplaying is a powerful one.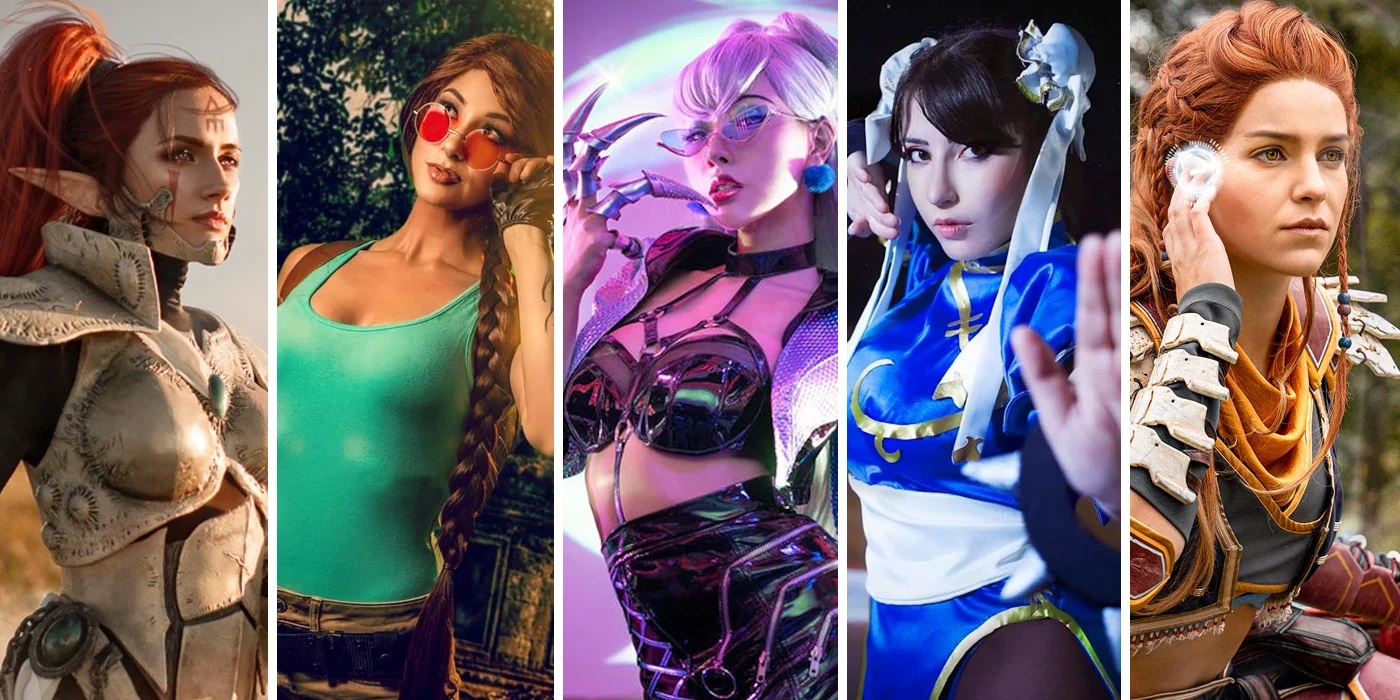 Right after comics in terms of cosplay community size is that of videogames. Since the 1980s, videogame culture has grown exponentially, becoming one of the most fast paced and exciting visual mediums for cosplayers to explore. Videogames, like comics, allow people to step outside the realms of everyday life, and to become something MORE. These gorgeous characters and worlds unfold on the cosplay stage, and are a lot of fun to create!
Video games are one of the biggest industries in the world. In 2020, the revenue from worldwide gaming industries was estimated at about 180 billion USD. Gamers are at the center of pop culture, sure… They're also at the center of the business world. The world's major players in business are hyper-focused on what's happening in gaming. This visually-driven industry is rife with fodder for cosplayers, so it's no surprise that the majority of the cosplays we cover at BoLS come from games. This week, we're diving into the world of cosplay and gaming.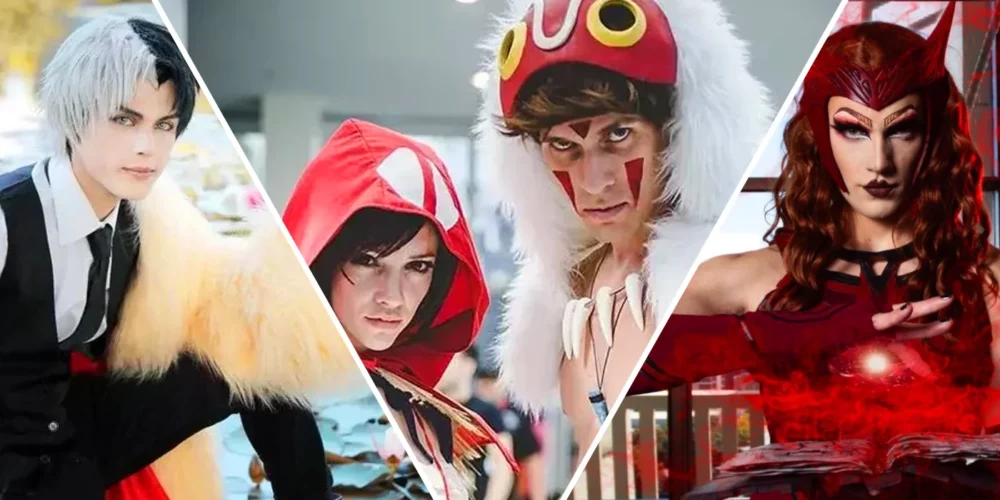 Here is one of my favorite parts of cosplay – you can be ANYTHING, or anyONE. Cosplay is pure creativity. With enough imagination and crafting ability, it is possible to become a character of any gender, from any fandom. You are only limited by your own imaginative ability when it comes to cosplay. In this article, we dive into Rule 63 and open your eyes to the possibilities of cosplay genderbends.
Rule 63 of the internet states: "For any given male character, there is a female version of that character." Exceptions only happen in two instances. That A: the male character is already so androgynous that a female version would be basically the same. Or B: the female version hasn't been drawn yet. What does this mean for cosplay, you ask? It means that cosplay is an open source of creativity. It doesn't have limitations on gender, race, or quality… Nothing. Cosplay is a form of expression meant to be completely fluid and inclusive.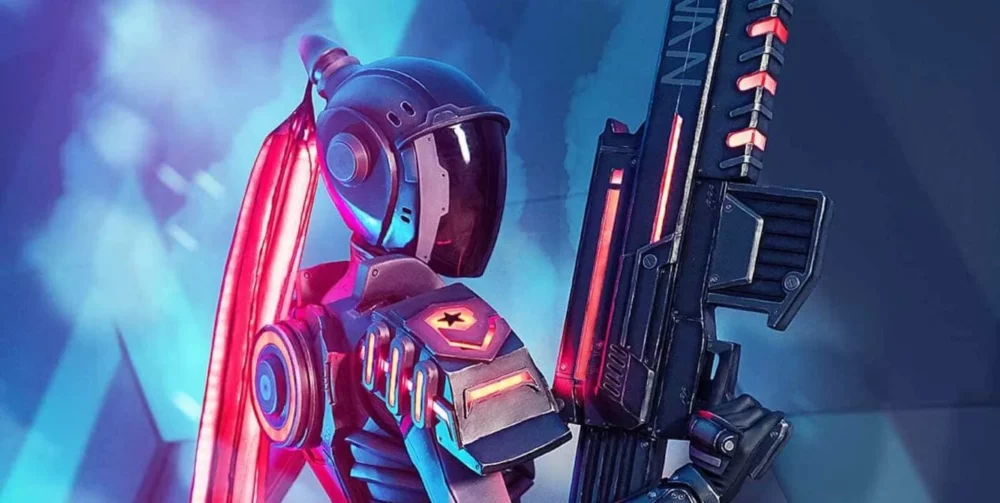 Once you have completed your brainstorming stage, it is time to gather the materials and tools you need to build your ideas. While many things needed for cosplay might already be laying around the house, there are always consumables like fabrics that are required to complete a build. There are a plethora of books, how-to guides, and other resources out in the world for cosplayers to learn from. This guide walks through some of the staples for a cosplay designer's studio, and some of the best resources to bring your concepts to life.
We've spent the last several years highlighting cosplayers around the world. Whether someone is a top-tier artist or simply passionate about creating a costume for a popular character, there are basic tools that are universal for cosplay crafting. With this guide, we will lay out some of the basic tools and materials you can consider when building a cosplay design studio. Behold, a guide to cosplay materials!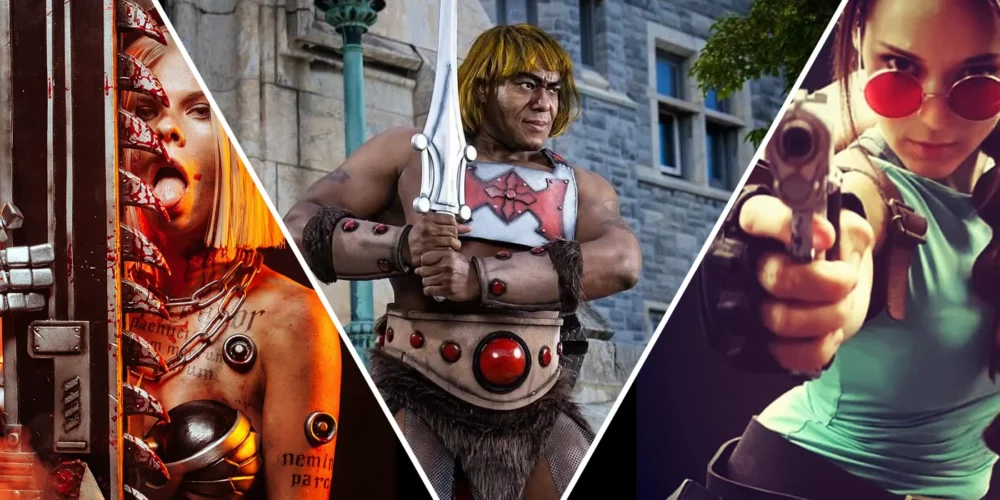 Safety and consideration are crucial for anybody going out in public with their cosplays. The bigger and more elaborate your projects get, the more likely they are to require care to wear them safely. Once you tap into the safety requirements for cosplaying in public, the possibilities are endless! This article dives into the theories behind cosplay safety at events, especially when it comes to props – both realistic and fantastical.
When making weapons for conventions, make sure they are safe. If you have a sword or sharp-edged item, dull those edges and make them blunt. Foam is a great option for realistic weapons that are light and easier to carry without sharp edges. Try to avoid bulky, large items that might run into people, unless your venue is big enough to save movement. If you have questions about bringing an item, take the time to ask the organizers if it is ok. They will thank you for your transparency. Remember to have fun, ask questions, and always come prepared for safety!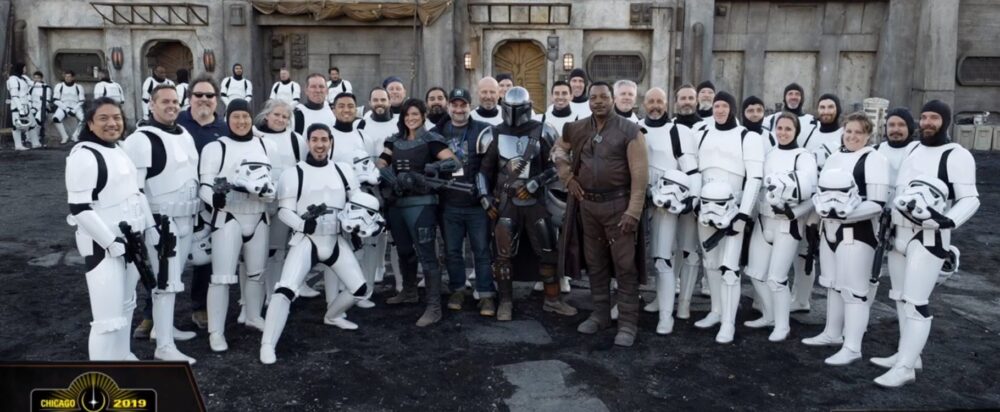 SPEAKING of going out in public, the last few years have made us all a bit rusty when it comes to social graces. Now that some folks are getting back to in-person events, we've updated this interaction guide. It's all about obeying the Golden Rule, mixed with a bit of common sense. If you want to earn brownie points with cosplayers (or other cosplayers if you're in costume too), this interaction guide is a great place to start.
Let's have some real talk. Cosplay is a HUGE thing at most conventions these days, so we're going to fill you in on all the best tips for interacting with cosplayers that you run into at events. They're going to look cool, you're going to want to talk to them or take their pictures. So let's set you up for success, give you some insight that will keep your con experience happy, and support your local artists and cosplayers! Here is our Top Ten list of the Rules for Interacting with cosplayers.
The Road to Creating Your Cosplay Identity: Be Your Own Hero
This collection of articles is meant to serve as inspiration for the cosplay-curious. They are basic tools, tips, tricks, and conversations to get you started. Above all things, cosplay is self-expression. There is no right or wrong way to cosplay, as long as you are kind and respectful to others and to yourself. Take these as a starting point, and build your own set of ideas as you go. On your journey you will mess up, you will learn things, and you will have fun trying out new techniques. Share your journey with us- we would love to hear from you! Let us know what cosplay resources you would like to see on BoLS, and you might just see them in the future! Go forth and cosplay boldly!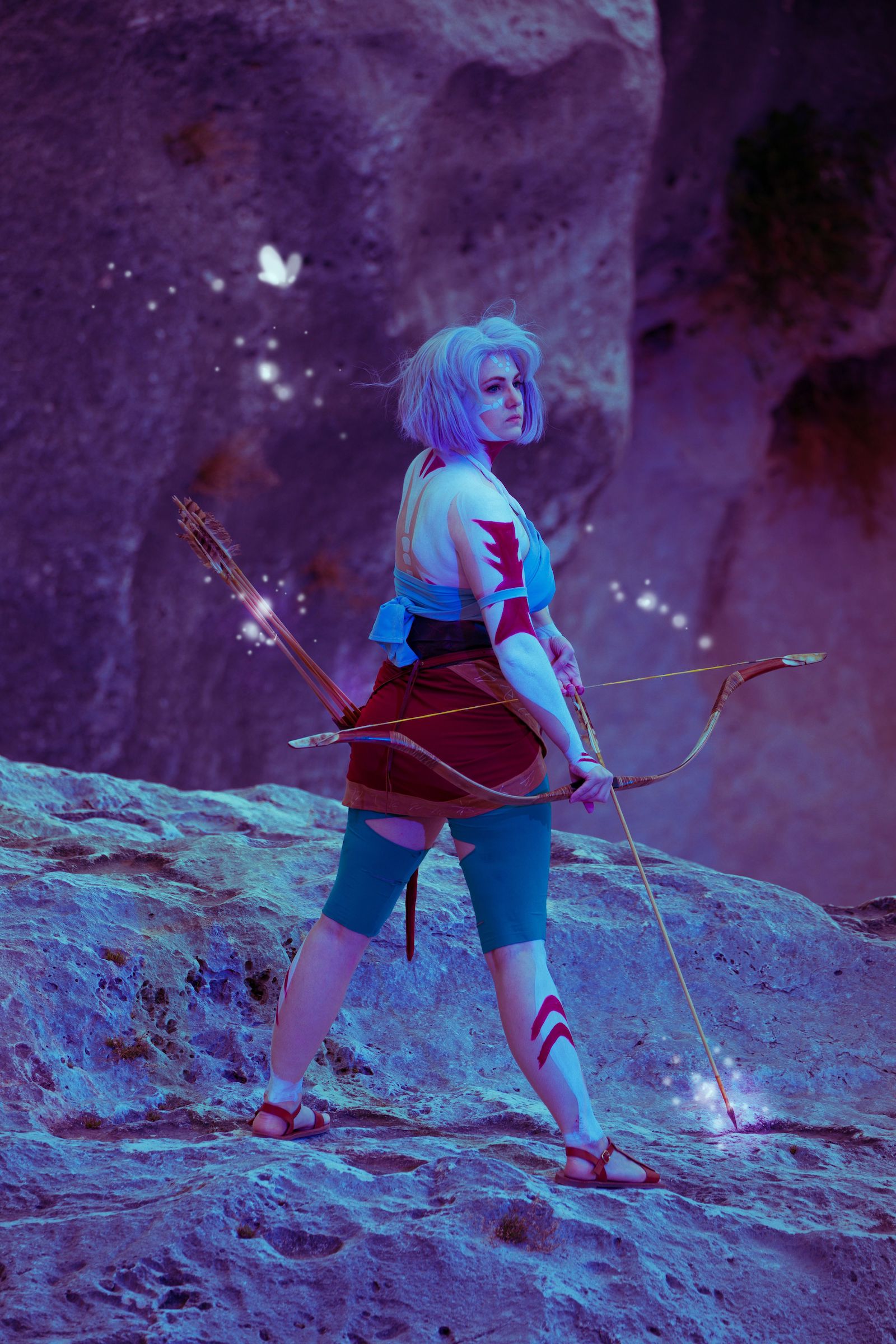 ~Join us next week for more Cosplay Coverage~
Have a Cosplay question you would like Mayhem's Muse to answer? Know a Cosplayer you'd like to see featured? Send an email here!
Learn more about Mayhem's Muse