This K/DA Akali Closet Cosplay Goes to WORK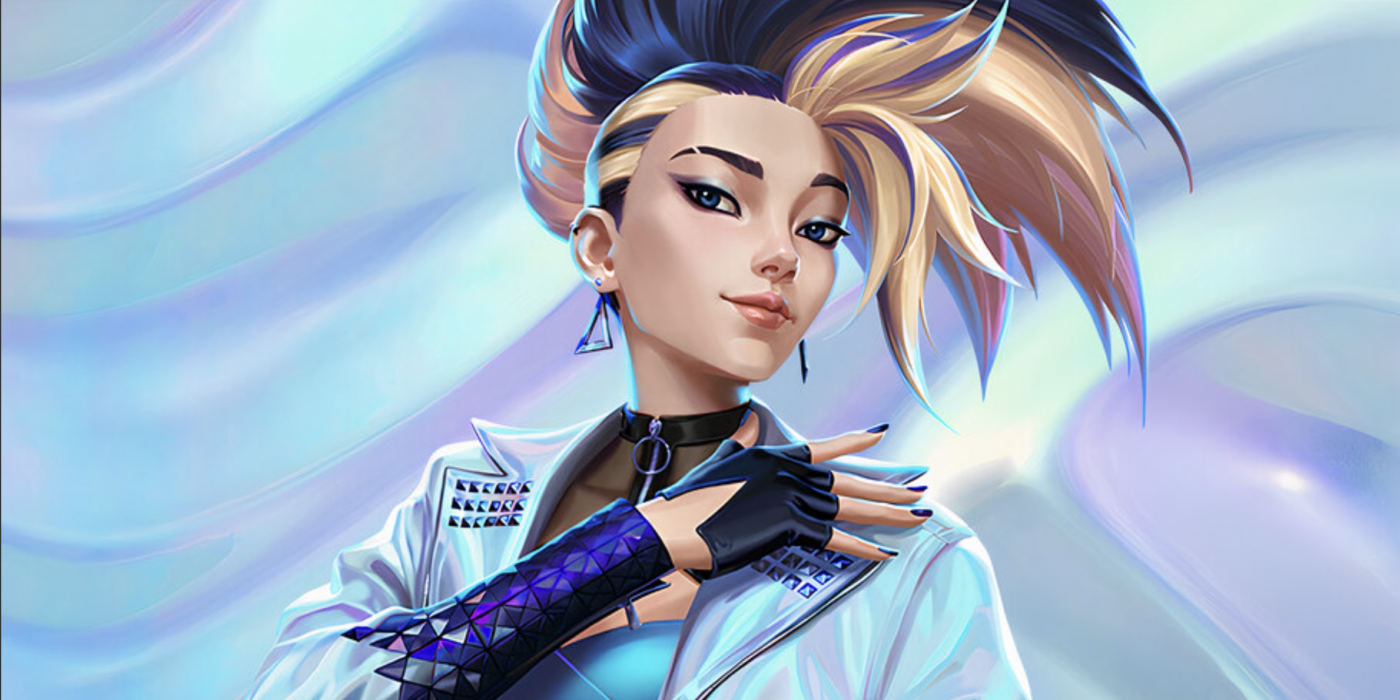 K/DA is still on top of the charts, and we're singing the praises with an Akali closet cosplay!
K/DA has been some of the most popular content to cover for cosplay this year. They're videogame and music royalty, and audiences can't get enough of them. Their blend of gorgeous visuals, fierce bars, and smooth melodies weaves together into a potent cocktail of virtual content. To help you dream up the perfect K/DA cosplay, we've got a closet cosplay list that will make you "Akali that Girl."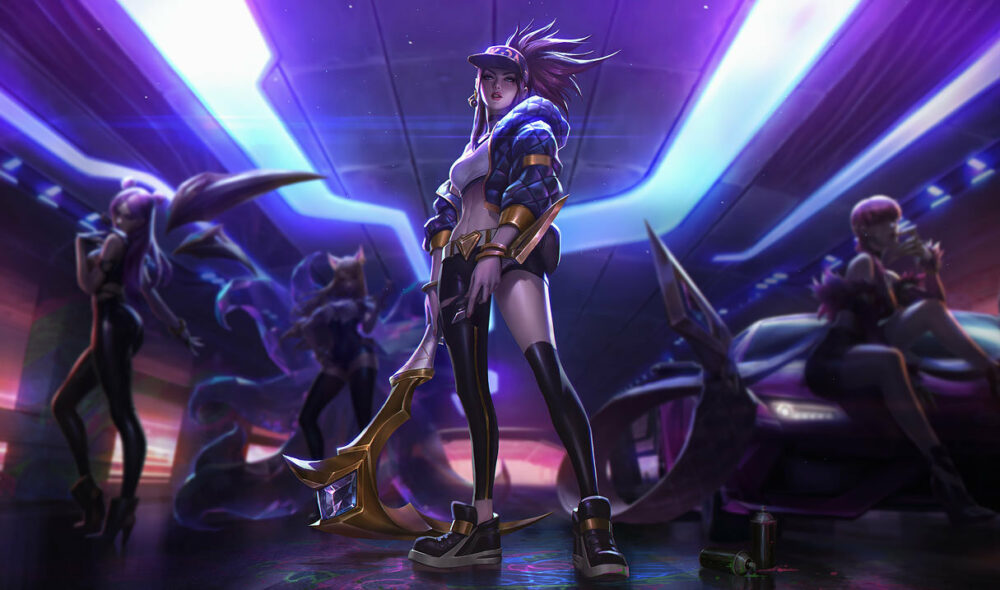 While Ahri is sweet and elegant, Akali is known for her fierceness and edgy, urban optics. She wears sneakers and baseball caps, rocks street-style dance moves, and challenges the audience. She's a stunning example of gorgeous and powerful, and this week's cosplay feature is a closet cosplay list to bring her to life. Have fun building your own Akali cosplay, and show us your final looks!
Akali Closet Cosplay: The Top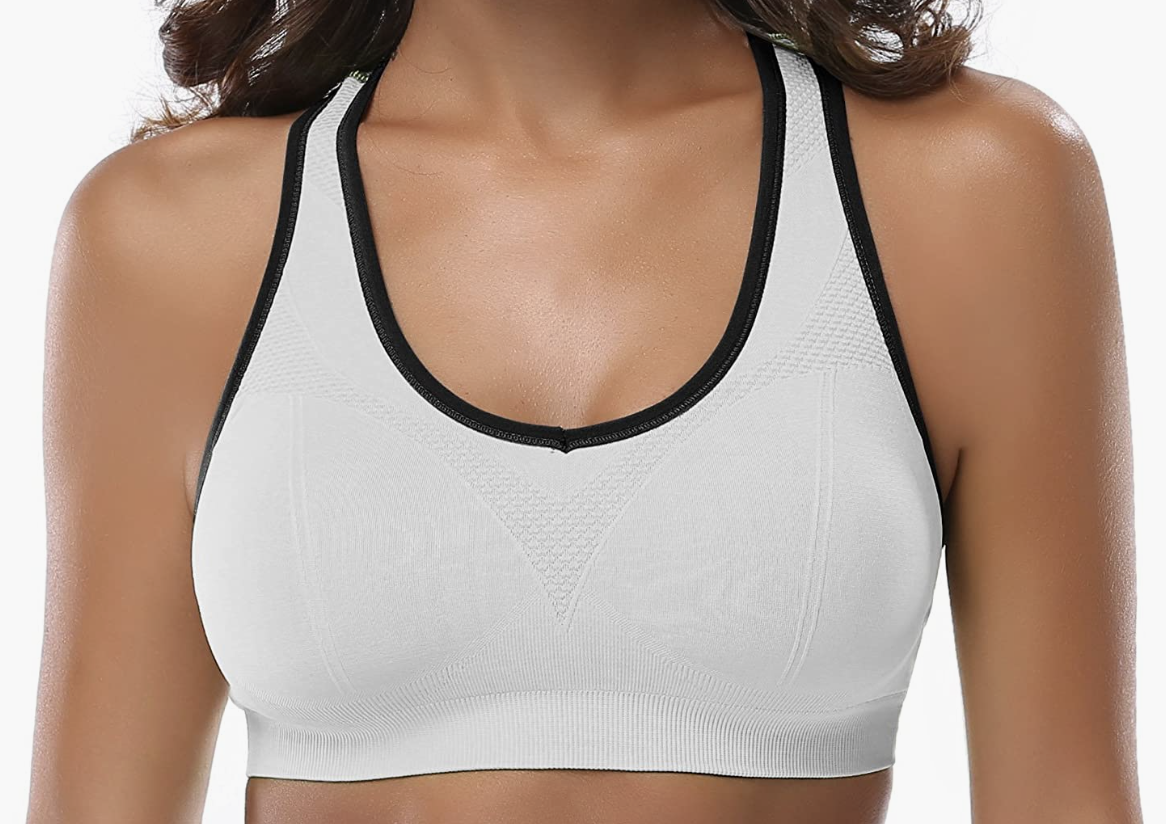 Akali brings sportswear and fashion together. This base layer is a nice contrast to the purples and blacks she rocks, but any sports bra would do. Simple, effective, and clean lines.
---
Akali Closet Cosplay: The Jacket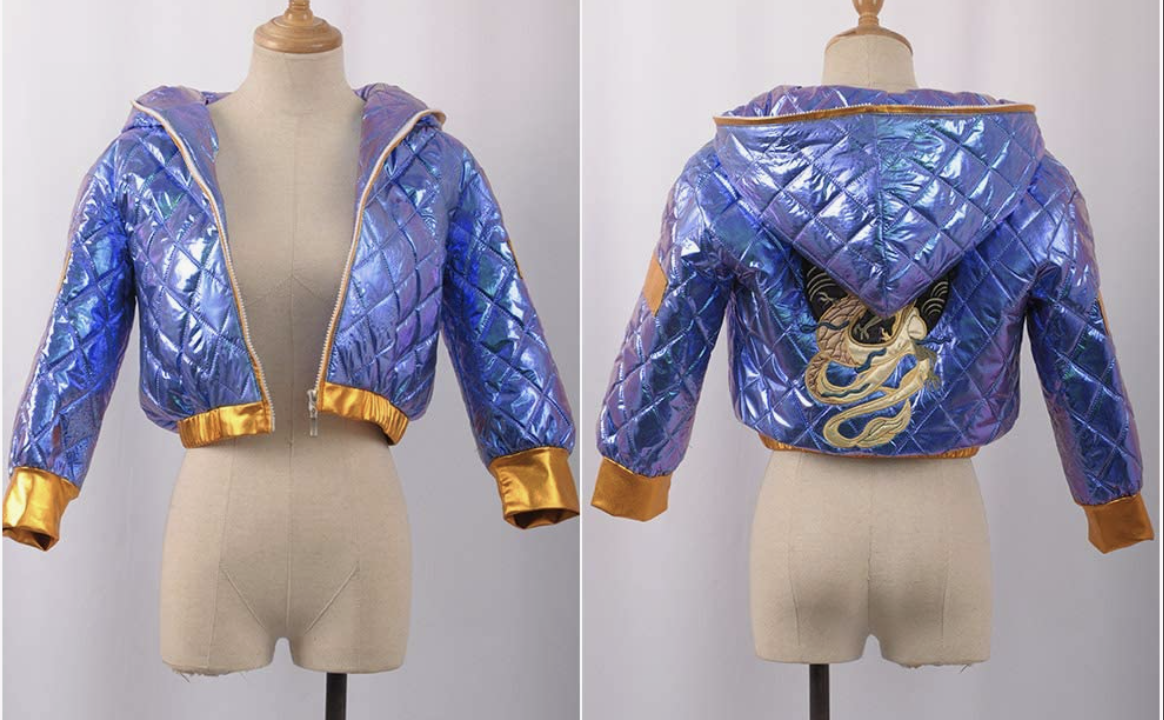 What urban streetwear cosplay would be complete without a vinyl puffer jacket that's cropped? I couldn't answer that question either, so here we go! If you want to go for versatile but memorable, any purple crop jacket will do. Bonus points for the texture. You can always make the back decal out of something detachable, so the jacket can be worn for other looks.
---
Akali Closet Cosplay: The Pants/Shorts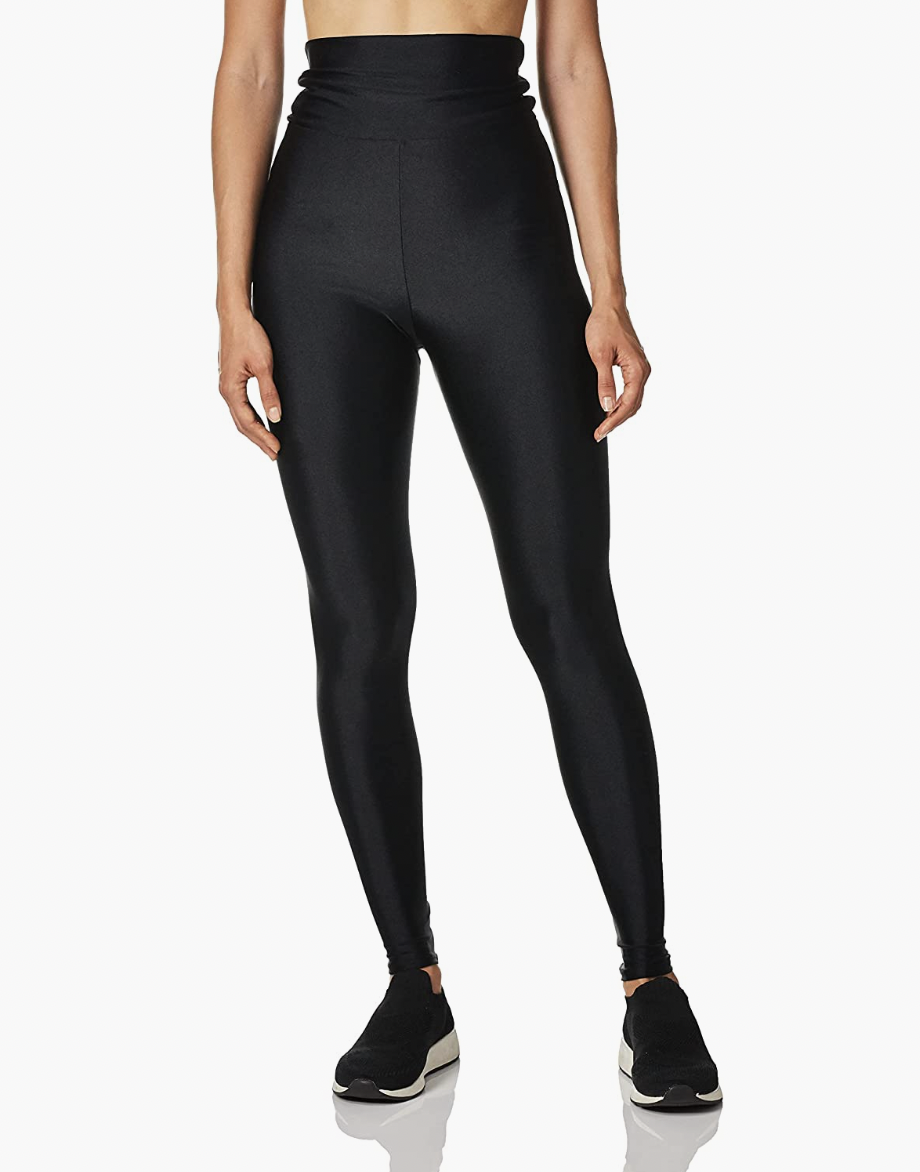 You're not likely to find a one-legged situation right off the internet, but that's why the good lord invented scissors, am I right? Take a simple pair of leggings (I went high-waisted here because I remember the low rise of the 1990s and nobody needs that in their life), cut off one of the legs so it's a short, and PROFIT.
---
Akali Closet Cosplay: The Hat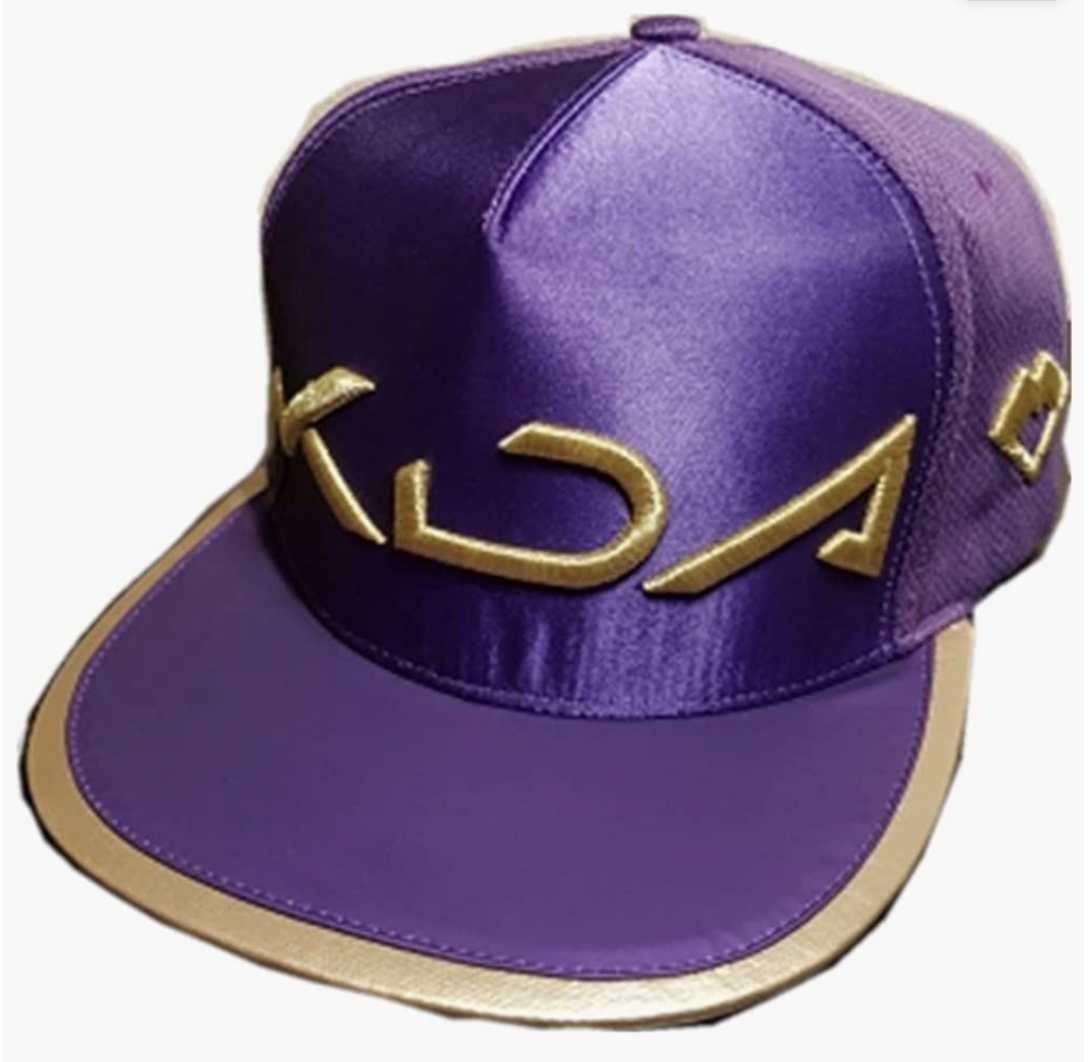 The hat you could probably take or leave with this cosplay, but it adds SASS. Take any black, purple, or gold hat and you're in business. Add a removable decal to the front, and BOOM. K/DA.
---
Subscribe to our newsletter!
Get Tabletop, RPG & Pop Culture news delivered directly to your inbox.
Akali Closet Cosplay: The Mask
You can take or leave this detail, OR you can get a simple black mask and add your own art to the front to make it unique, but it's cool that this exists online. Honestly, if you're rocking a mask, this would just be a cool nod to K/DA for everyday wear. I've not seen a mask this cool out on the streets, so get to work!
---
Akali Closet Cosplay: The Sneakers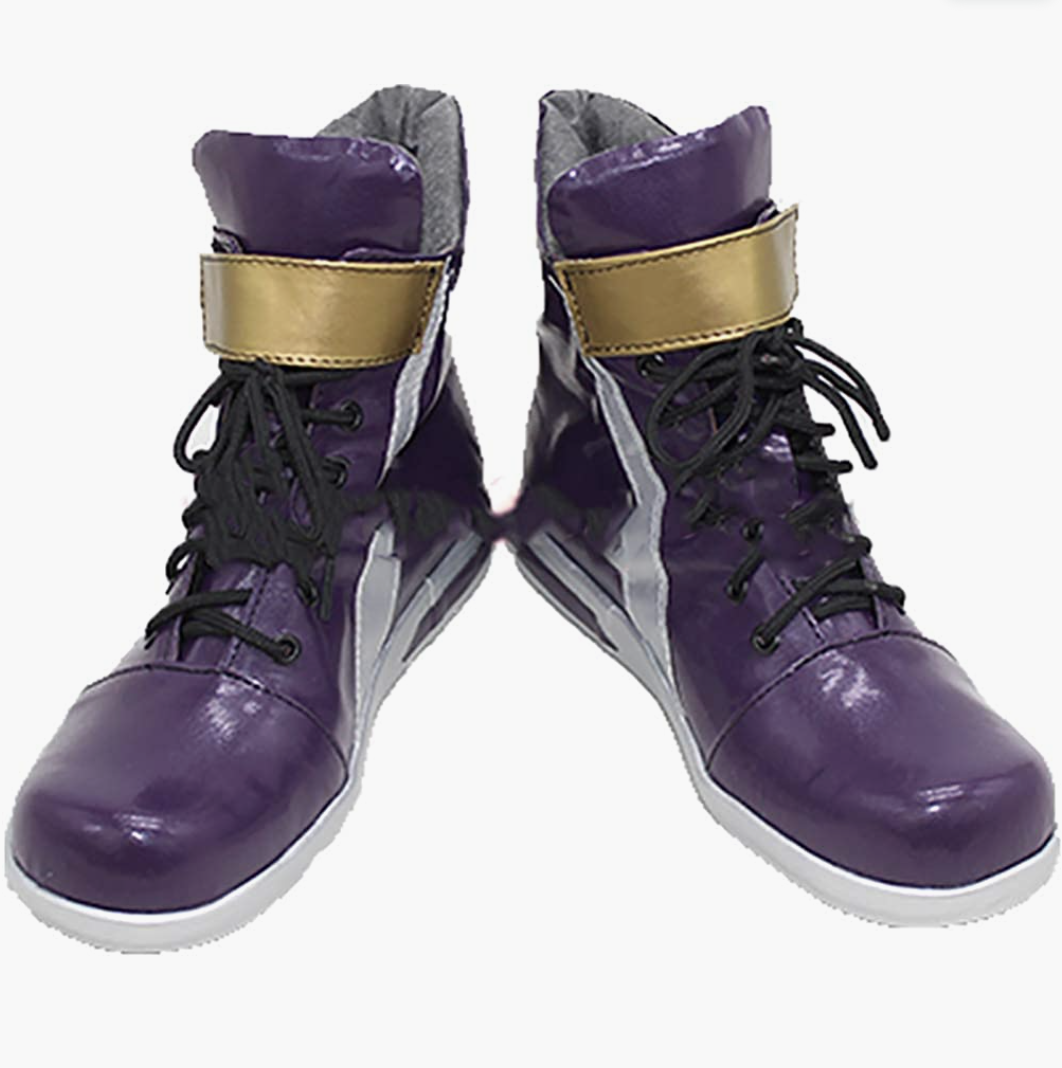 There's nothing better than a vintage set of kicks. The retro style is back in fashion and not showing any signs of stopping. We found these online, but as with most cosplays- any sneaker would do. If you want something bold and sassy for your wardrobe, make the commitment to something strappy like these. If you want simple or versatile, pull a black, white, or purple sneaker out of the closet and you're ready to go!
Oh hey! BoLS might make some monies off of your purchase of these items. All of our numbers are talking, babe, and we appreciate every time you use our affiliate link to purchase something using the buttons above. We'll keep you wanting More, thanks for keeping us at pop/star status!
~Join us next week for more Cosplay Coverage~
Have a Cosplay question you would like Mayhem's Muse to answer?
Know a Cosplayer you'd like to see featured? Send an email here!