'Star Wars: KOTOR' Darth Moros Cosplay is Born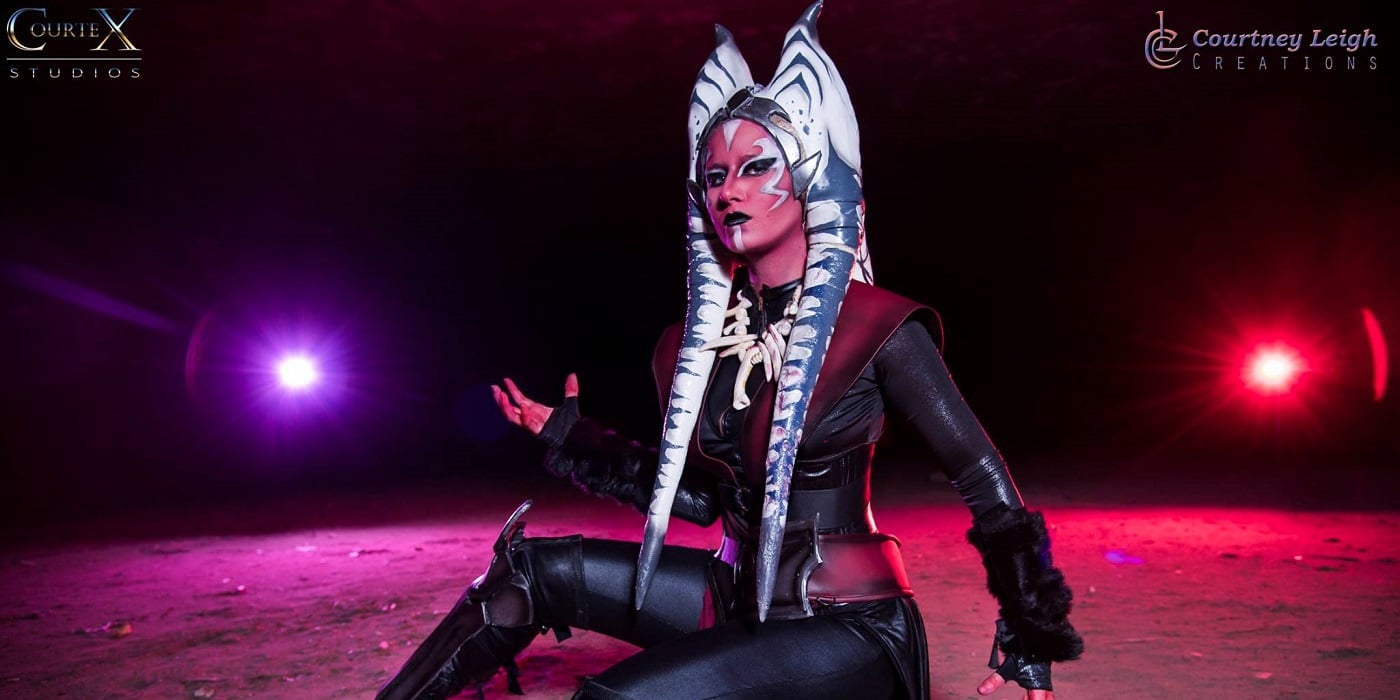 Starting as an O.C. from fan-favorite Knights of the Old Republic, Darth Moros is a Togruta turned Sith–and she is here to slay.
Cosplay is easy enough to understand: the goal is to bring existing characters to life. But some cosplayers go above and beyond by creating their own characters. As such, they are able to bring new life to the stories and universes they love so much.
Courtney Leigh Creations has done just that with this gorgeous and terrifying Sith Lord. This week, we're here to feature her Star Wars original character cosplay!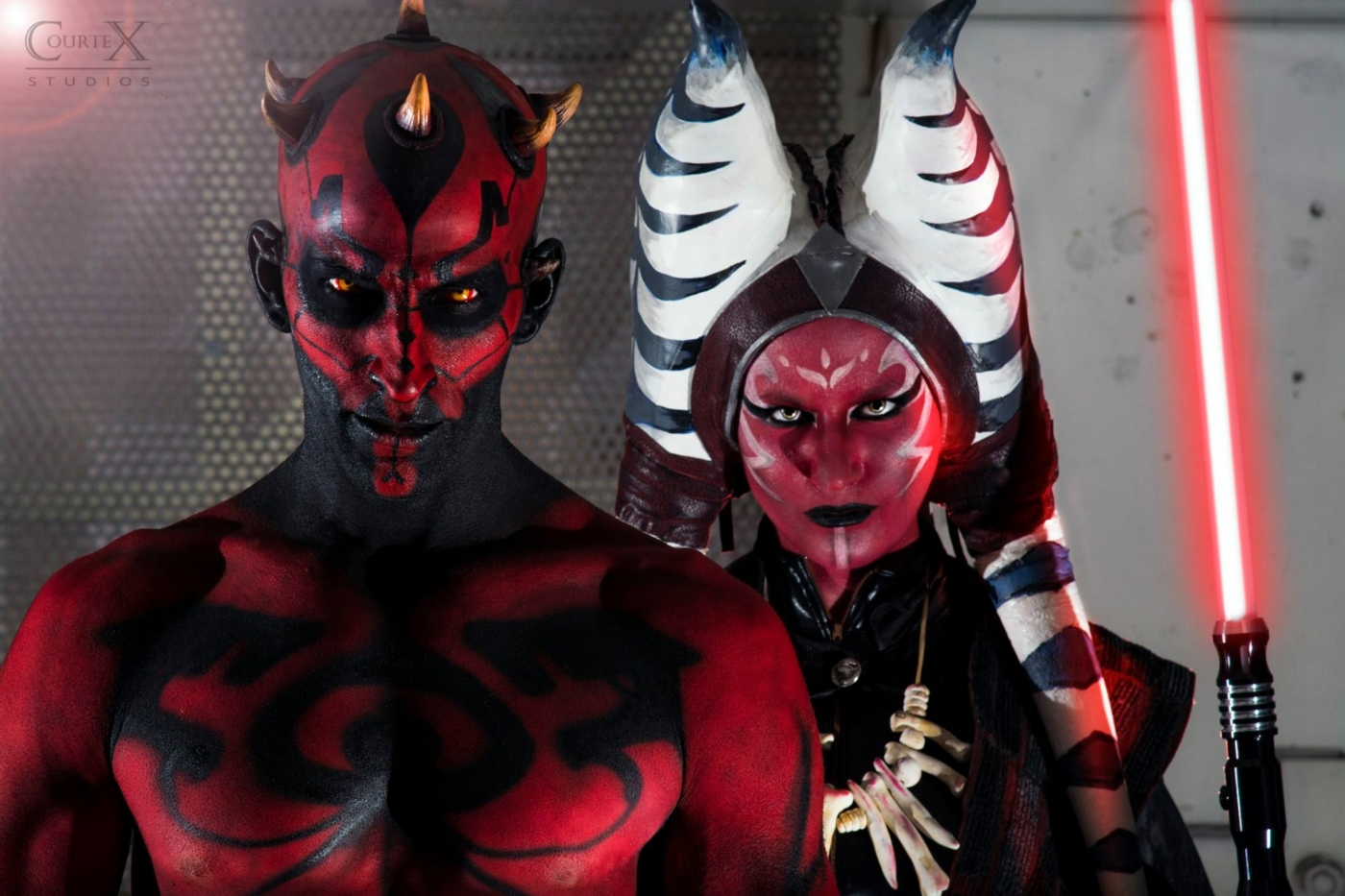 Darth Maul (Michael Huffman) and Darth Moros (Courtney Leigh Creations)
As a fan of the Knights of the Old Republic, Courtney Leigh designed a Togruta character whose destiny lies in the Dark Side of the Force. In her photoshoots for this original character (or OC), she follows the journey of the character from her origins to her donning of black robes. The Star Wars universe is incredibly diverse and full of lore, which makes it a prime source material for Star Wars OC cosplay.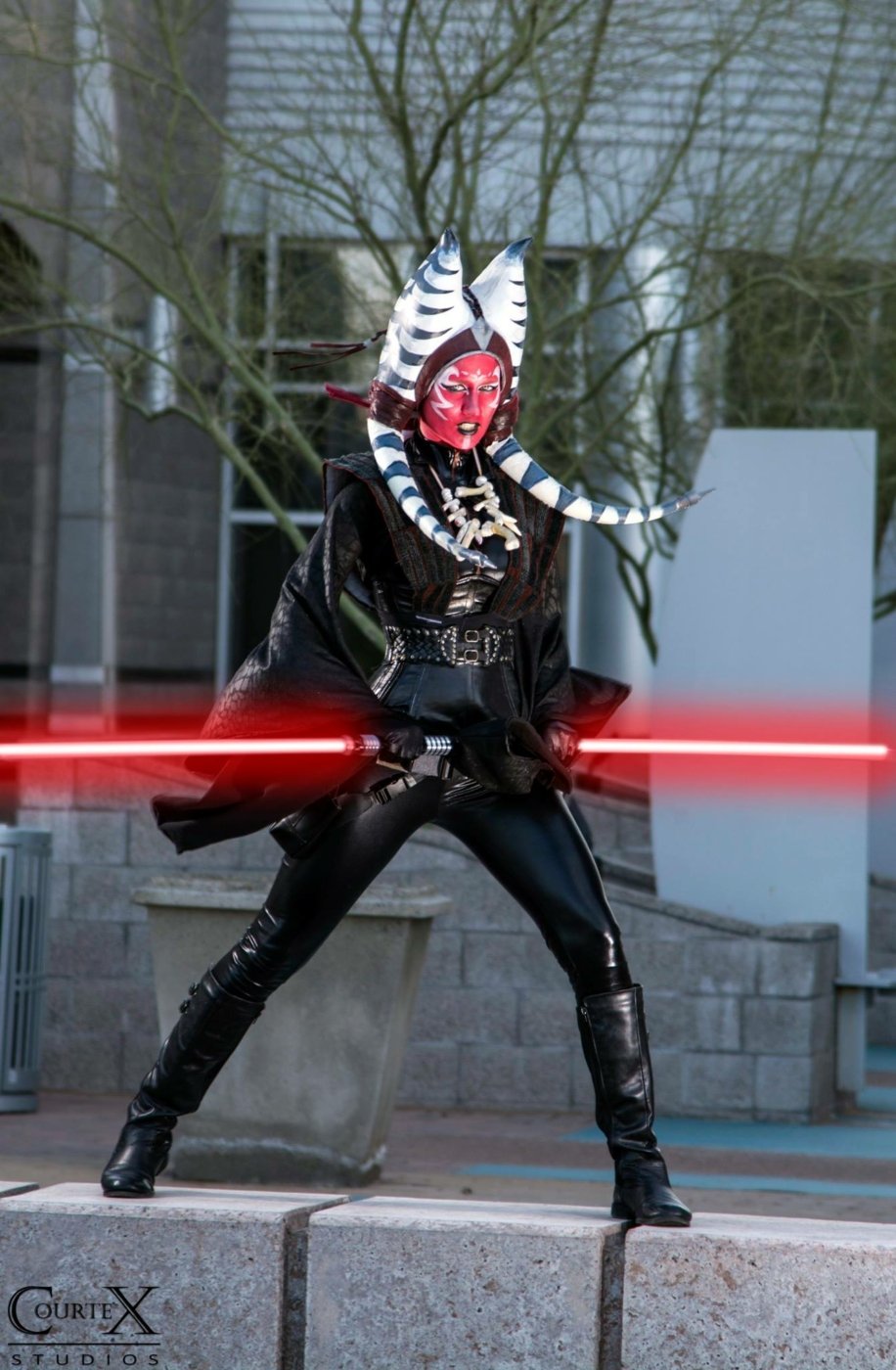 Darth Moros, by Courtney Leigh Creations
Cosplay is a perfect medium for self-expression. By creating an original character to cosplay, artists and fans of different universes are able to express themselves and enjoy becoming a part of the lore. This creates deeper connections to those fandoms that are amazing to see and experience. Enjoy this week's journey to the Dark Side with this Star Wars original character feature of Darth Moros, created by Courtney Leigh Creations!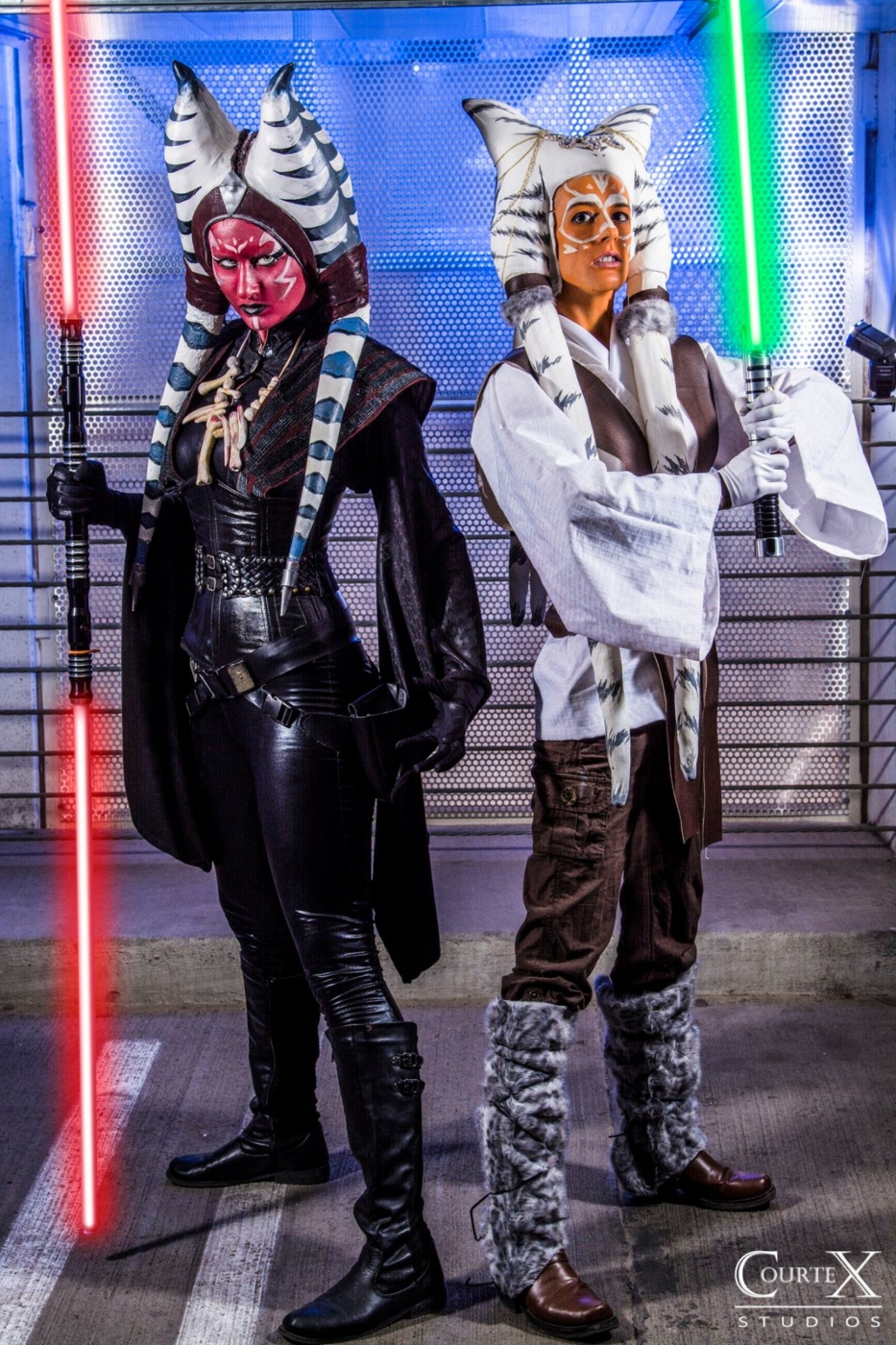 Darth Moros (Courtney Leigh Creations) and Jedi Togruta (Firelight Cosplay)
Subscribe to our newsletter!
Get Tabletop, RPG & Pop Culture news delivered directly to your inbox.
Darth Moros–Courtney Leigh Creations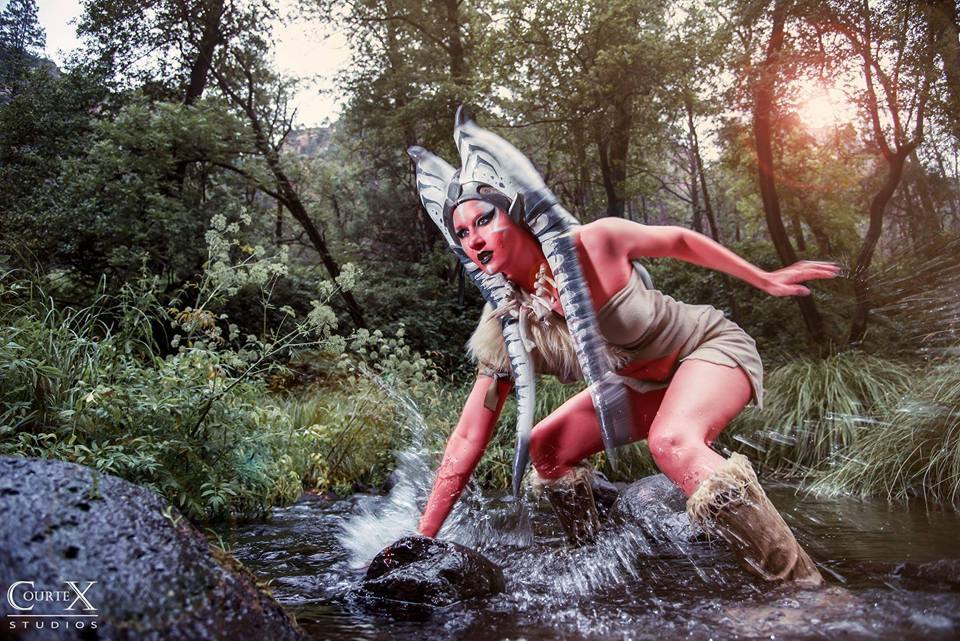 "This is a version of my togruta sith, Darth Moros, before she was sith. I always have tons of fun doing shoots like this." -SoCourtneyLeigh Cosplay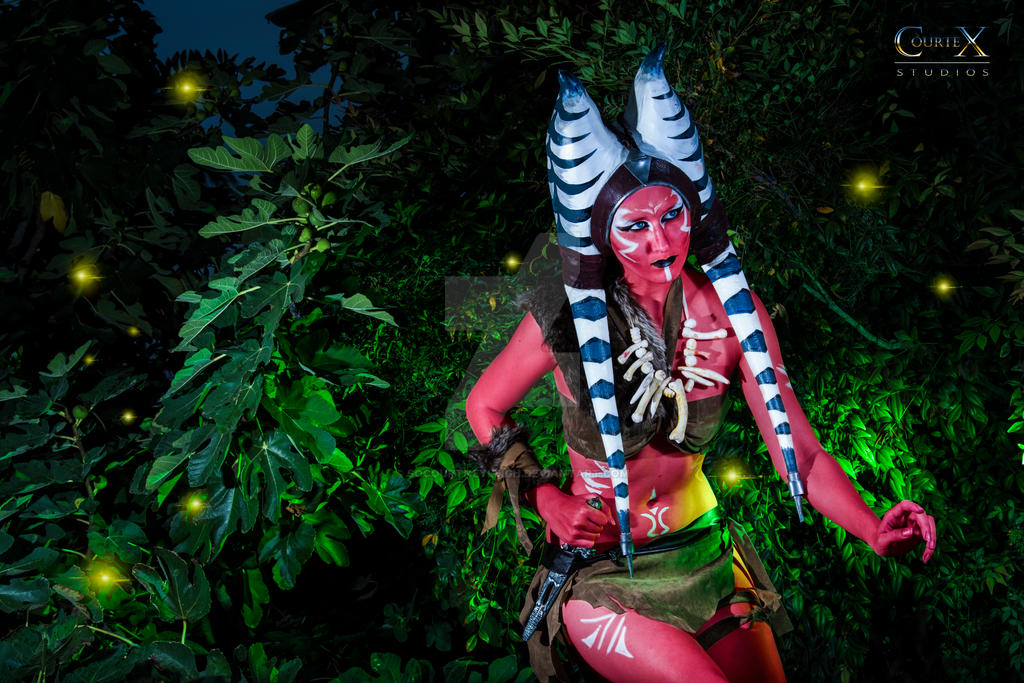 "I wanted to do a photoshoot of my OC Darth Moros before she became sith. This was kind of on a whim, but I was sooooo excited to finally get some good shots!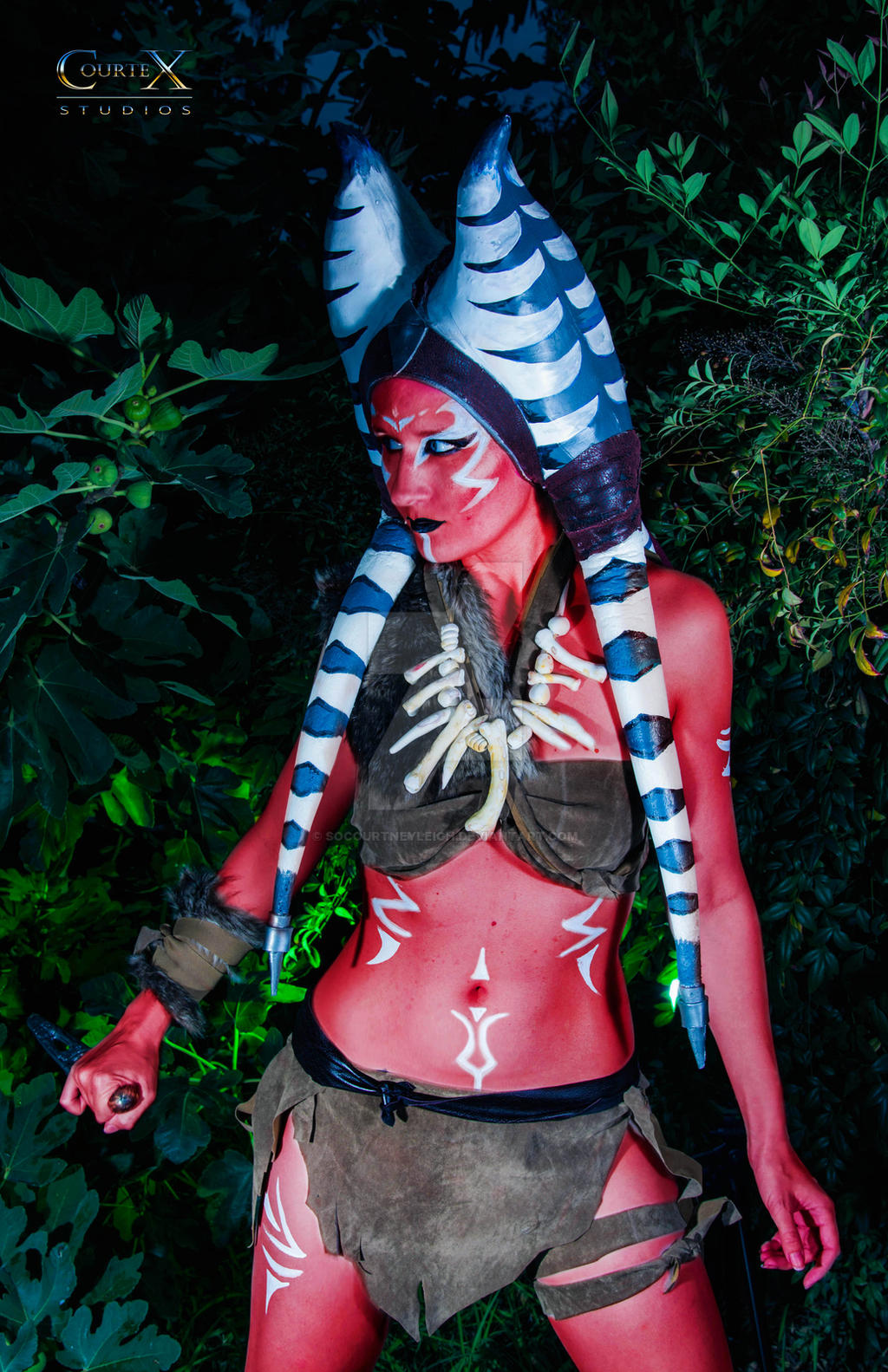 "The red skin is photoshopped. The white was hand done, but the paint I get is expensive, especially for full body coverage, so I do not use it for short photoshoots. I only do full paint jobs for conventions and events because of cost."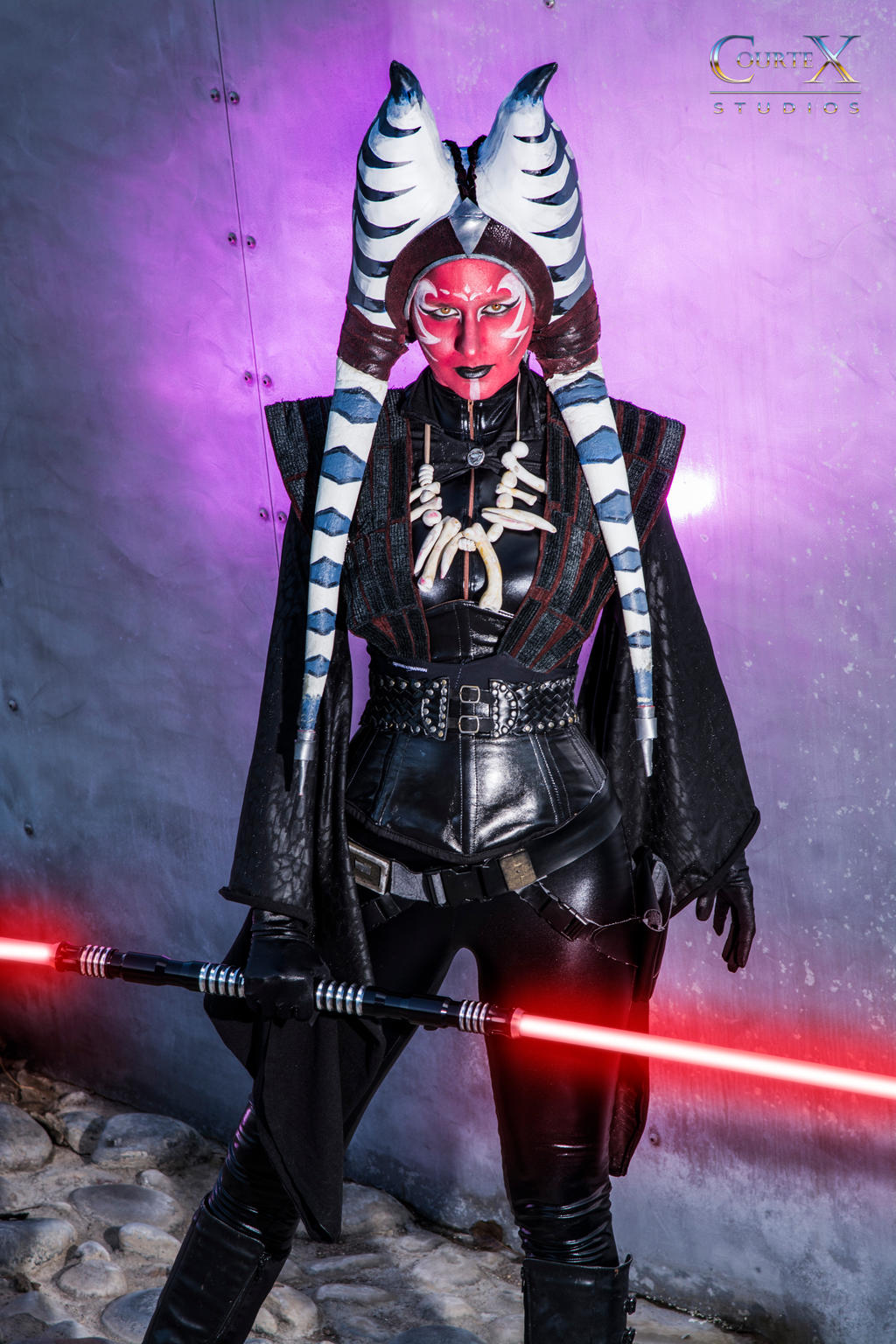 "Another photo of Darth Moros from our recent photoshoot! New outfit and everything. I am SO ready for our big star wars shoot in the snow this weekend! AAHHH!!"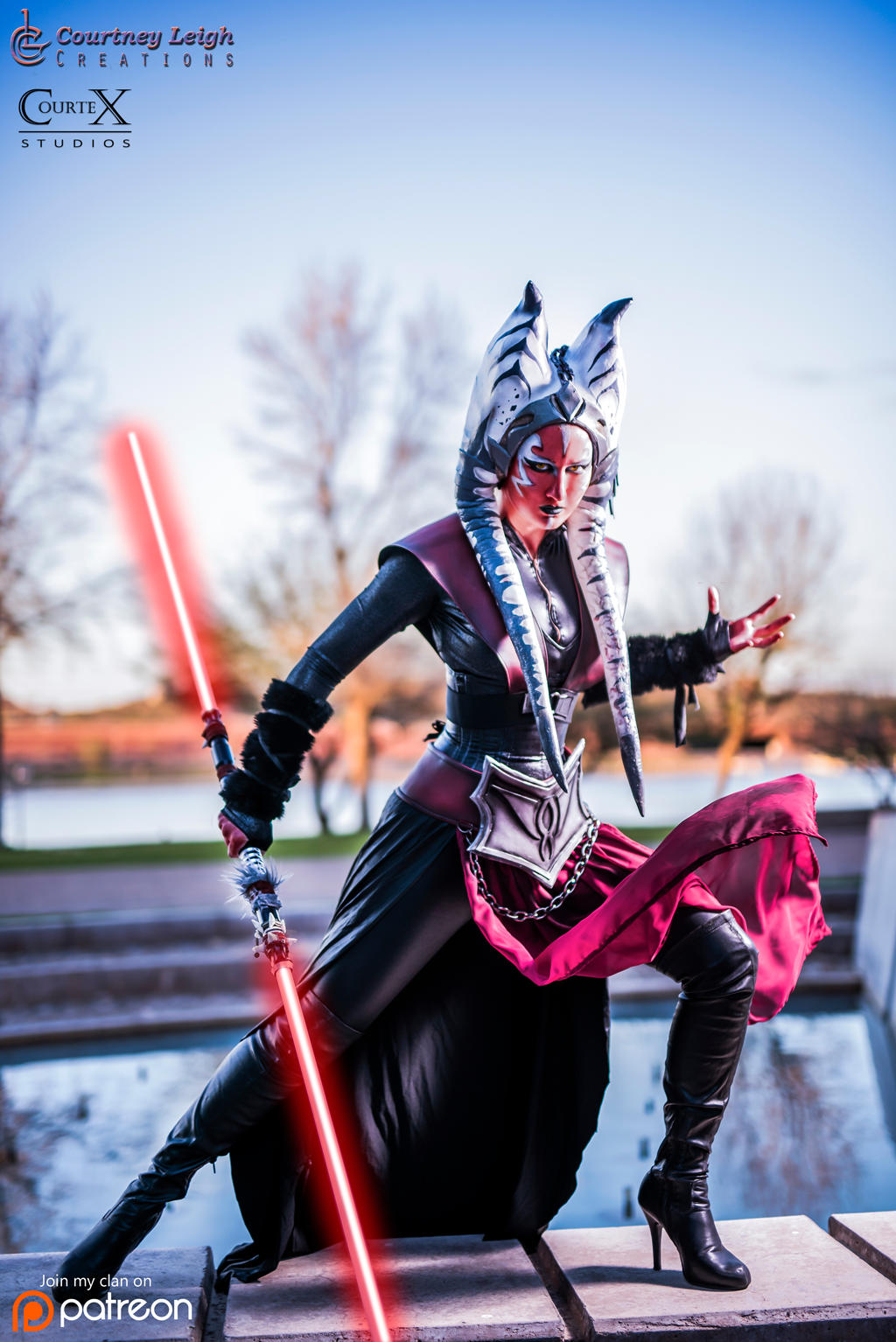 "Snapped this when we were doing test shots! Was really happy with it, so we kept it."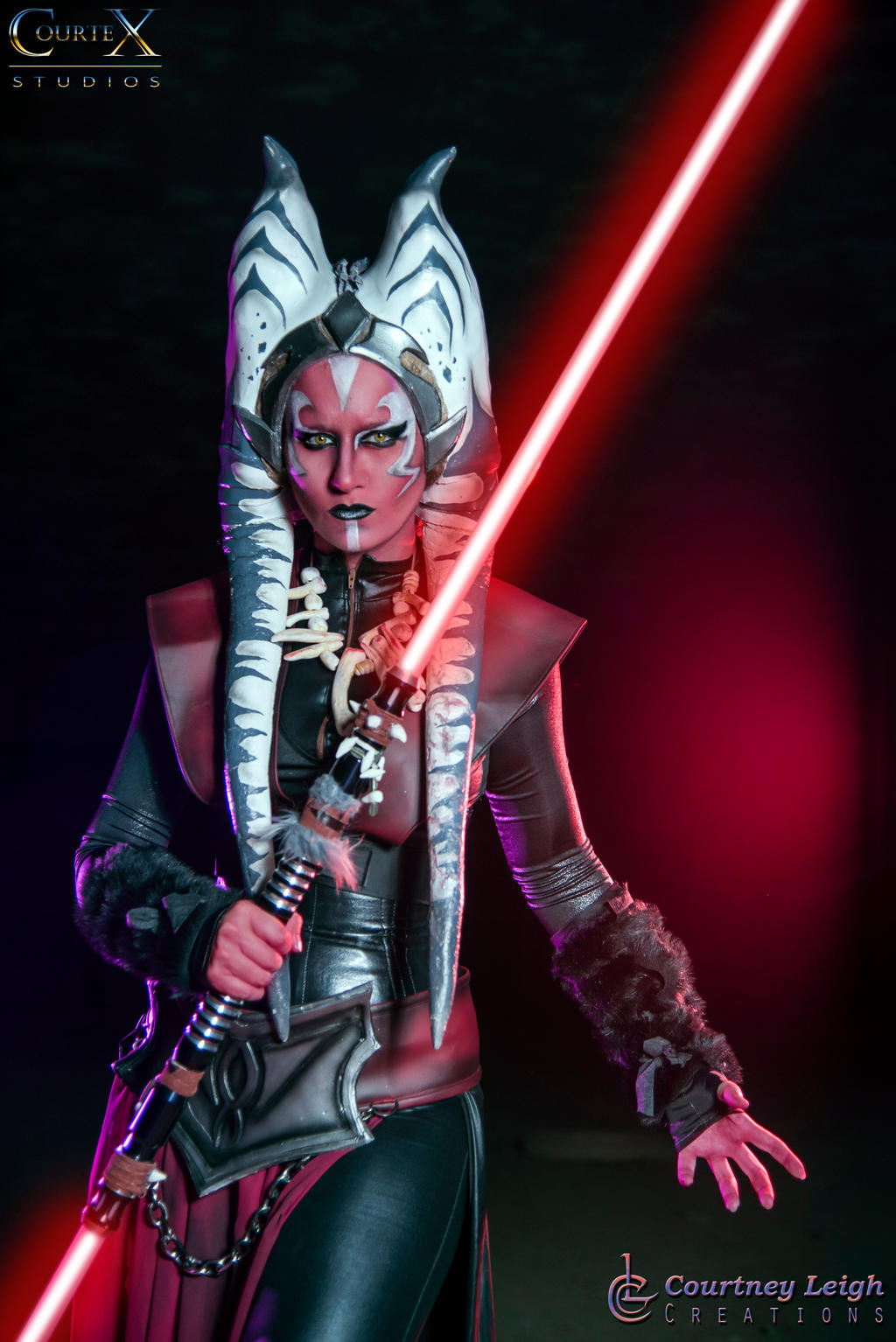 "I imagined Moros having a rather heavy/large weapon."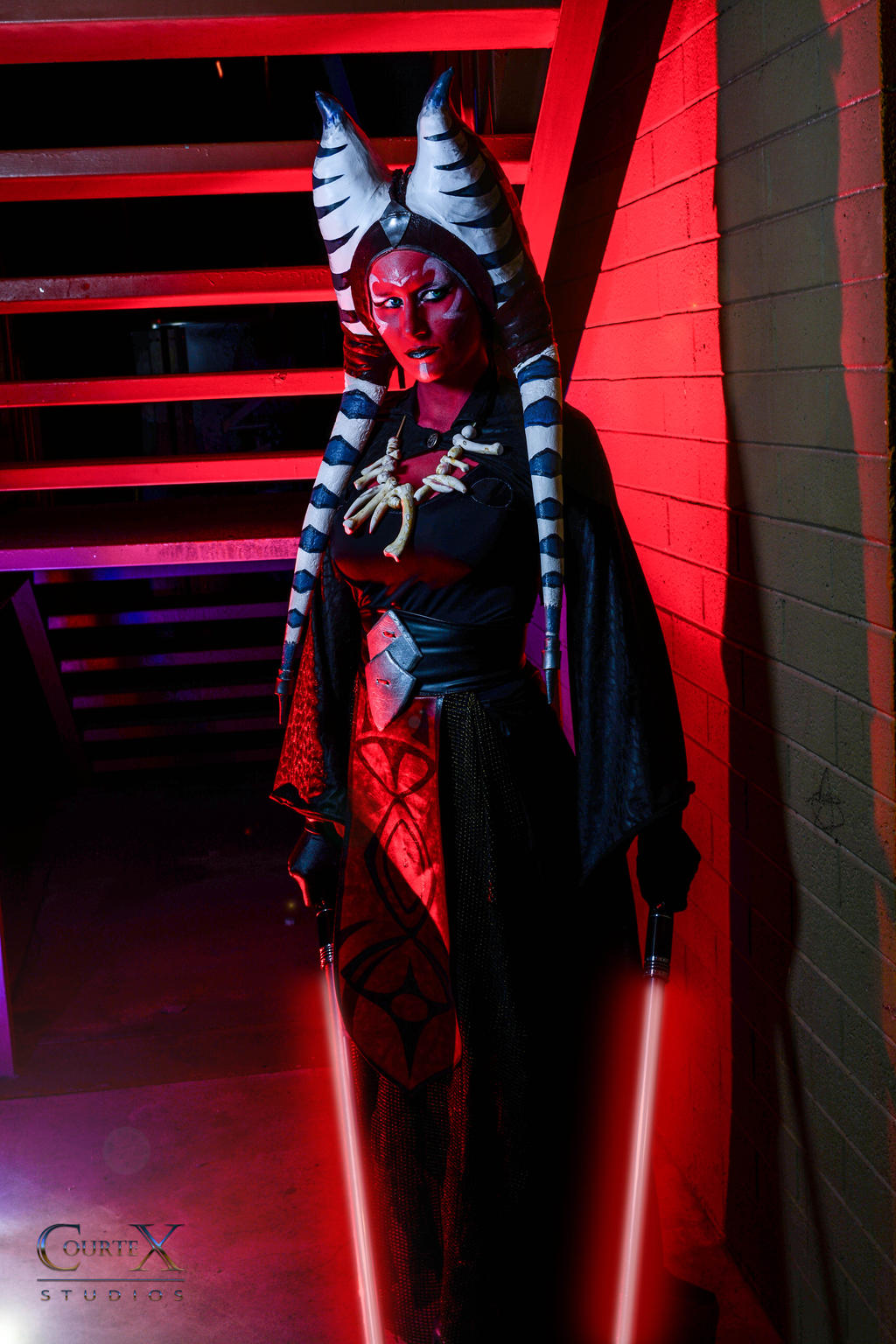 "It's quite a bit heavier and about 6 inches longer than my previous saber lance, so practicing with it is like learning saber twirling all over again haha, but I love it!"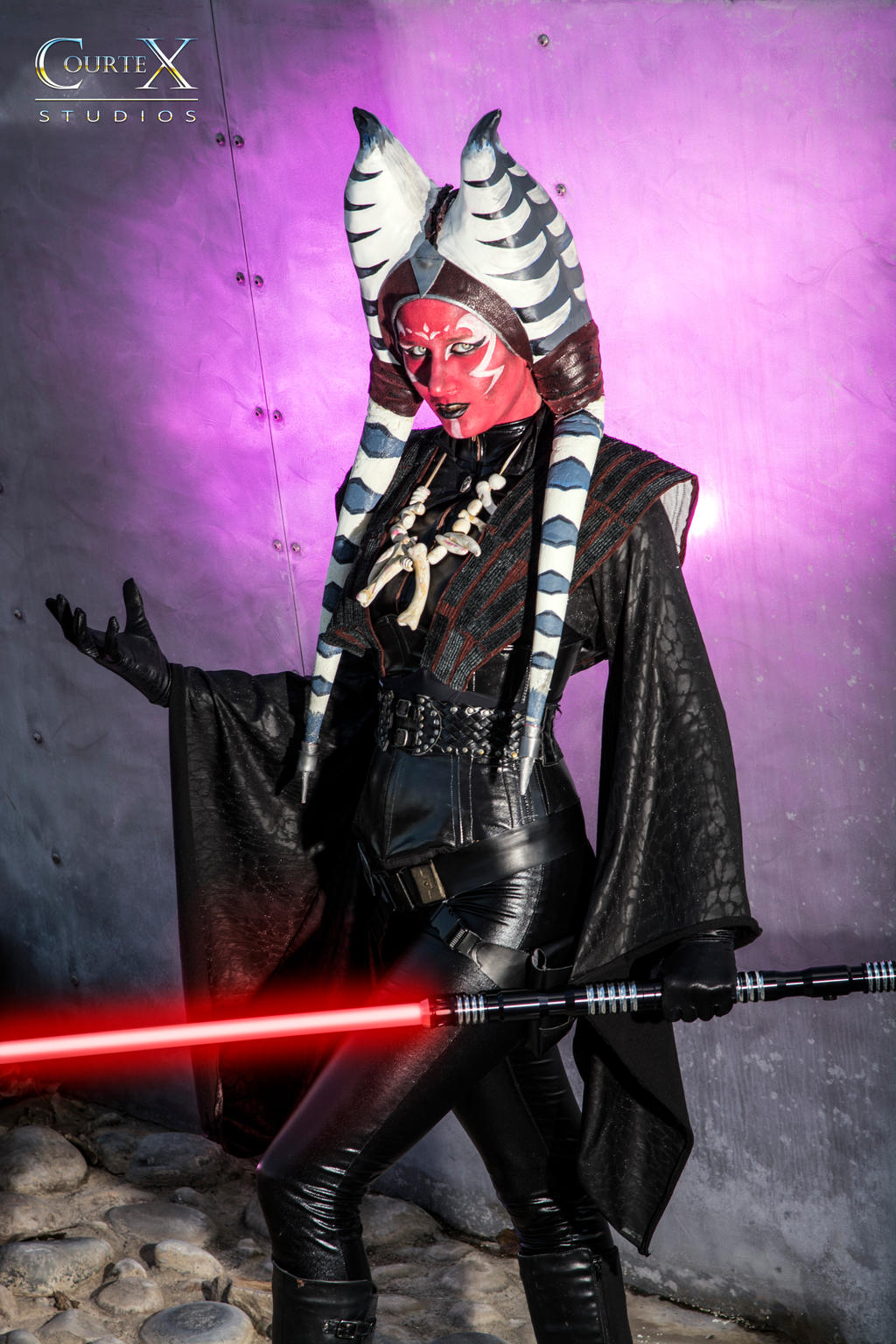 "Another photo of Darth Moros from our recent photoshoot! New outfit and everything.
Everything was made by me except the lightsaber, which is from Ultrasabers."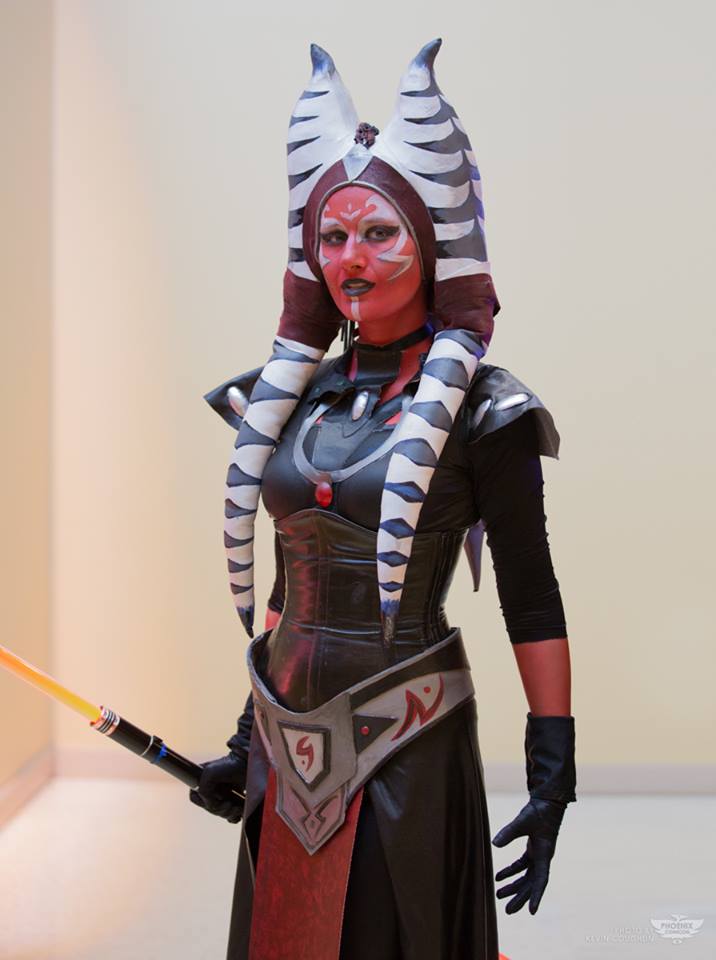 "A shot of my OC Sith, Darth Moros at Phoenix Comicon 2015!"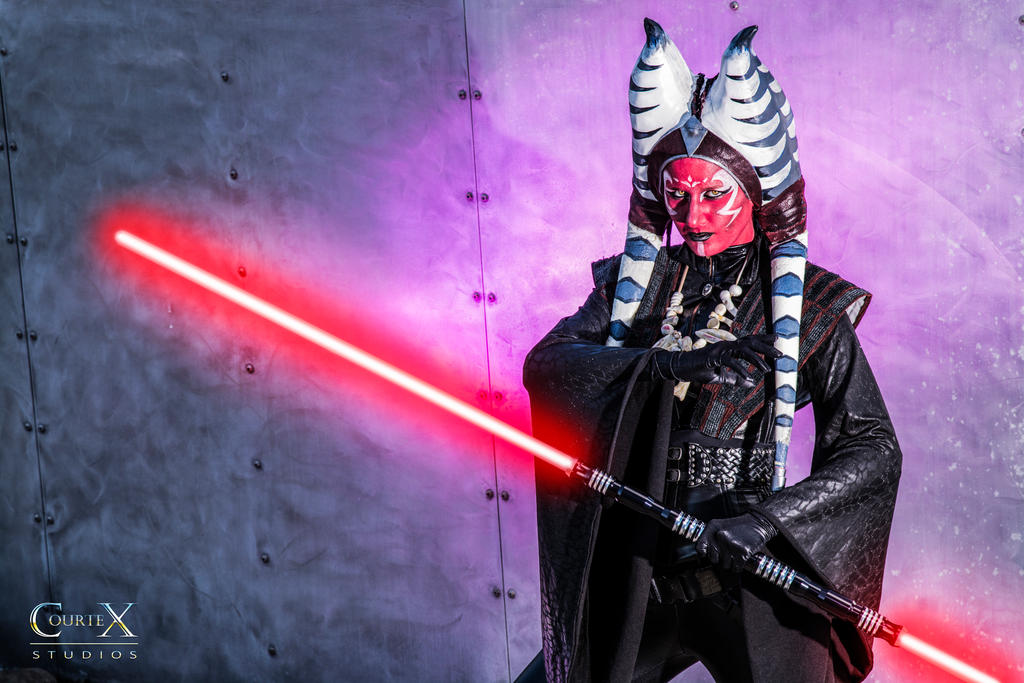 "First photos of Darth Moros in her new outfit! I am really excited about this one. The design is very comfortable and moveable!!"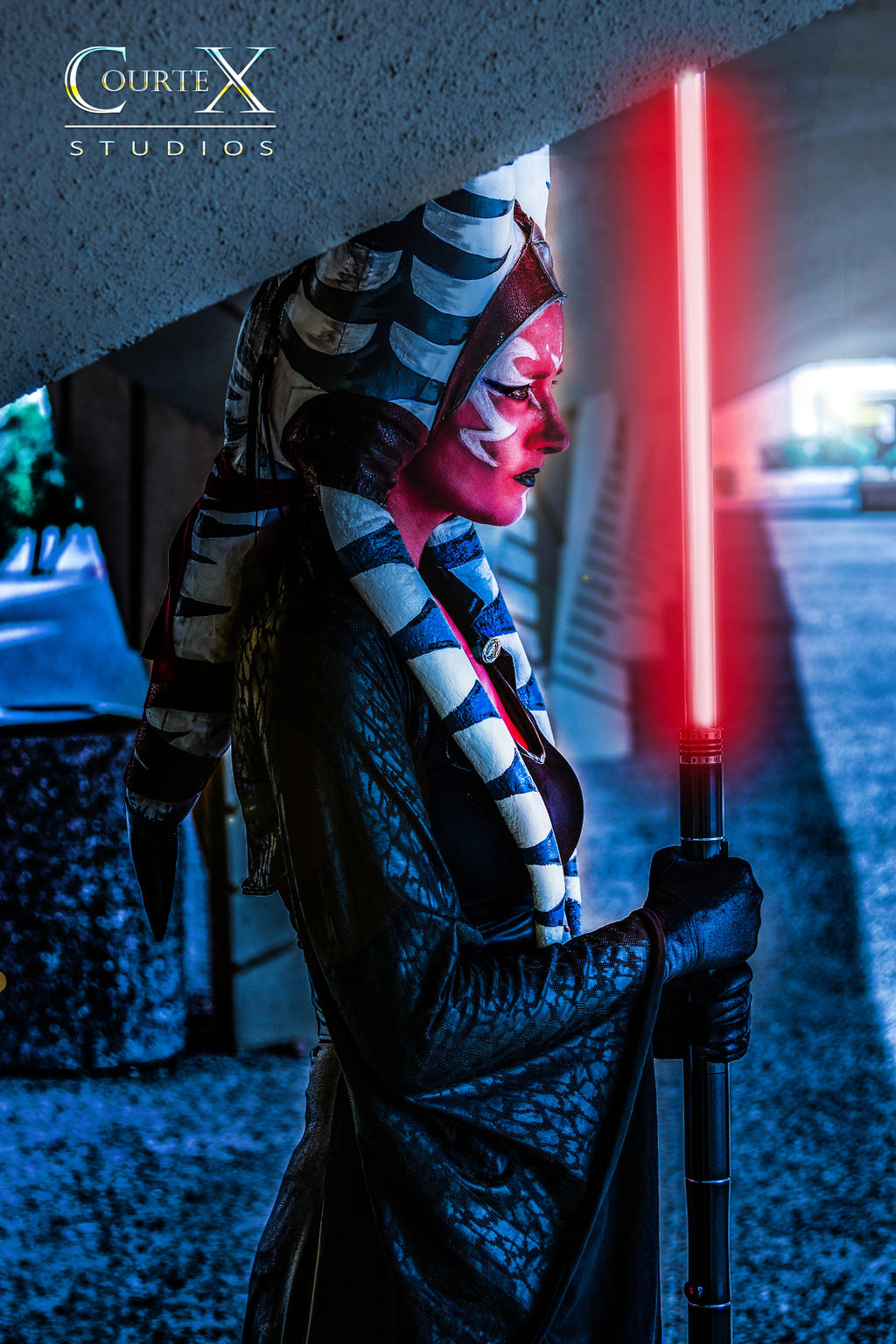 "My OC Sith, Darth Moros."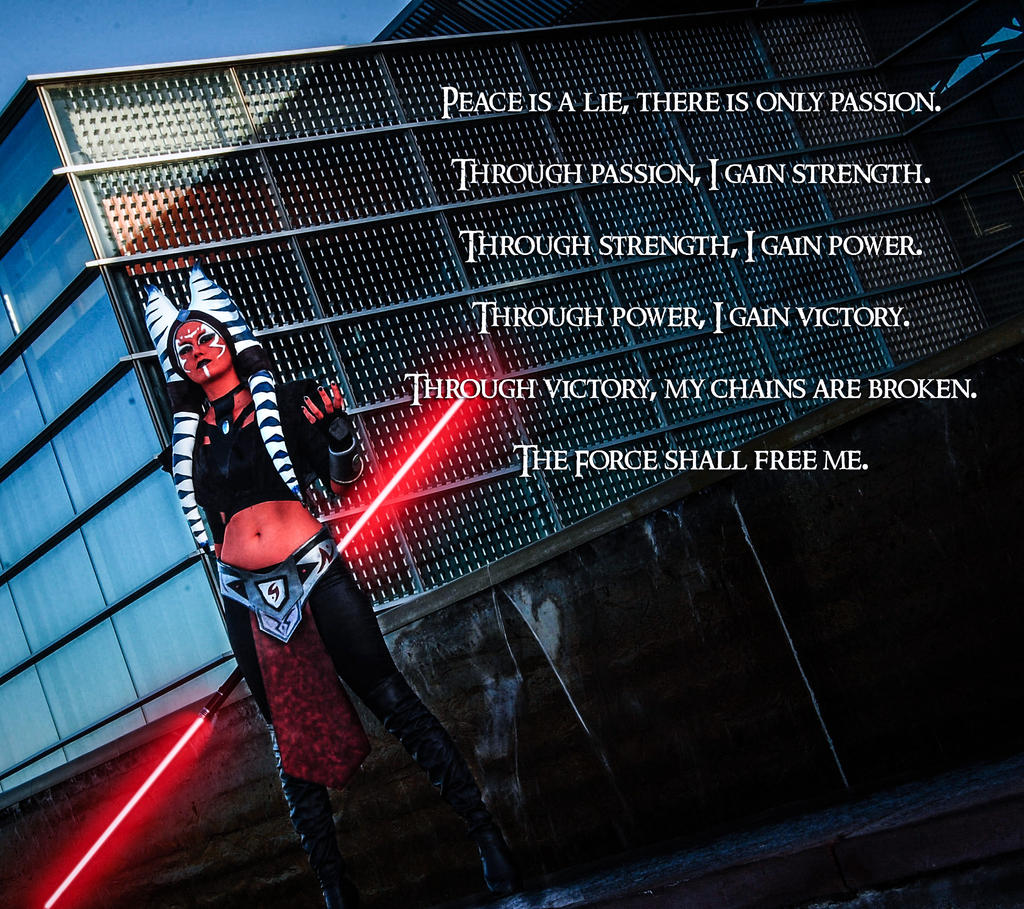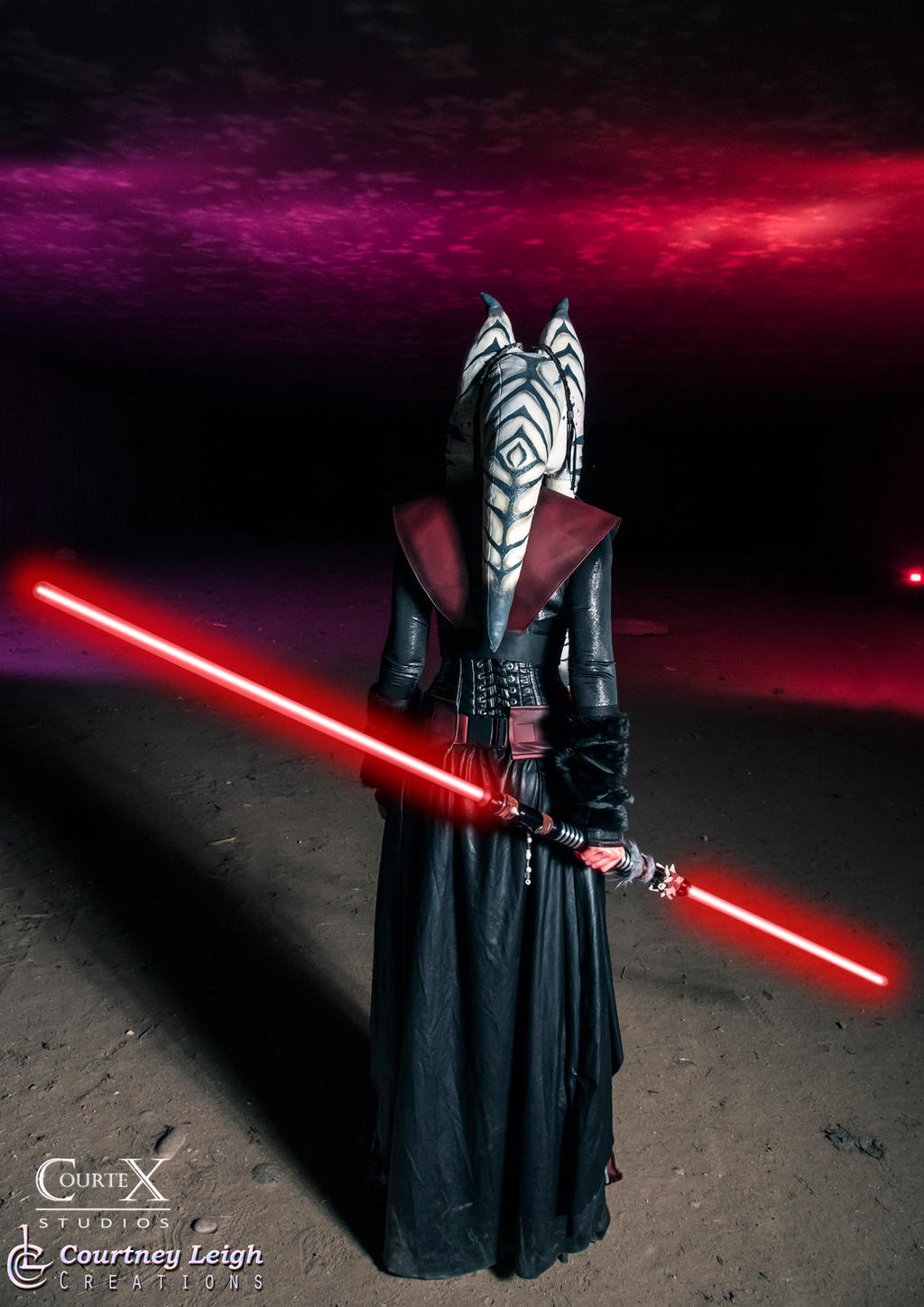 "The back of my Togruta headpiece is rarely seen in photos. But I'm just as proud of the back as i am of the front!" -SoCourtneyLeigh Cosplay
Join us next week for more Cosplay Coverage!
Have a Cosplay question you would like Mayhem's Muse to answer? Know a Cosplayer you'd like to see featured?
Learn more about Mayhem's Muse