LEGO Star Wars: Luke's Landspeeder is Almost $100 Off – Get It While You Can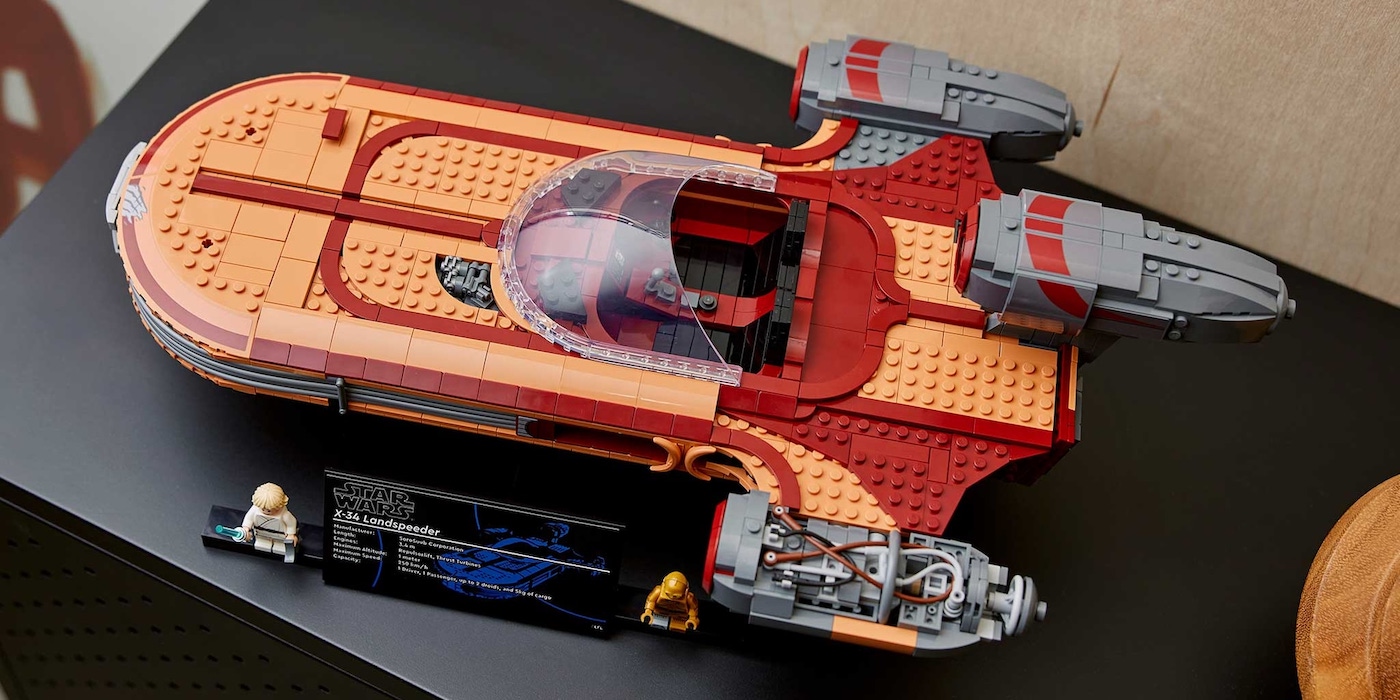 Get the first-ever UCS version of Luke Skywalker's Landspeeder at a huge discount. But hurry–this price won't last for long!
One of the hot rods of Star Wars is the Landspeeder. Can't afford a new one? You can pick up a beater with potential and fix it up, which was exactly Luke's plan before he was swept off of Tatooine to join the rebellion against Darth Vader and the Galactic Empire.
John Stears designed and built the X-34 seen in a New Hope – he's also the guy behind R2D2, C-3PO, and the Deathstar. A life-sized prop was built on a three-wheeled Bond Bug car chassis for the movie. It had a reflective panel attached to the bottom to hide the wheels in long, action shots. Not so much in the promo shots. You can see one of its tires behind Mark Hamill's feet in this famous photo.
LEGO's take on Luke Skywalker's landspeeder is an impressive nineteen-inches long. The first-ever Star Wars Ultimate Collector Series model of the Landspeeder is as screen-accurate as you can get with a brick build. It has all the details – from the damaged front end to the missing engine cover and cockpit. The set has custom pieces and novel building techniques that even the most experienced builder will enjoy.
It has everything you remember from Star Wars: A New Hope. The set also comes with two minifigs–Luke Skywalker with a lightsaber and electrobinoculars and C-3PO. Create a great display with ease using the included flight stand and info plaque.
Luke Skywalker's Landspeeder
1890 pieces
4 in. (10 cm) high, 19 in. (49 cm) long, and 11.5 in. (30 cm) wide
2 LEGO minifigs – Luke and C-3P0
Display stand gives hover effect
Plaque displaying X-34 Landspeeder technical data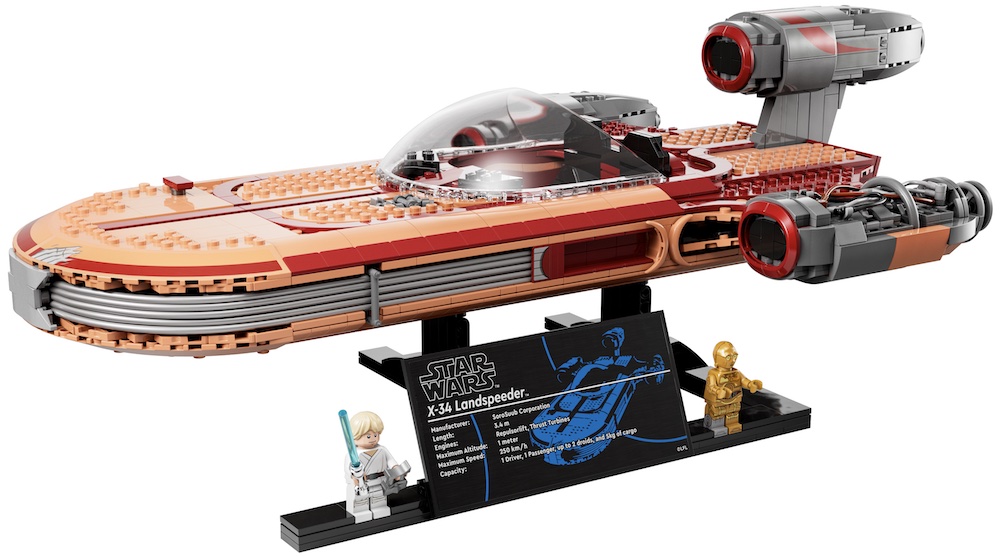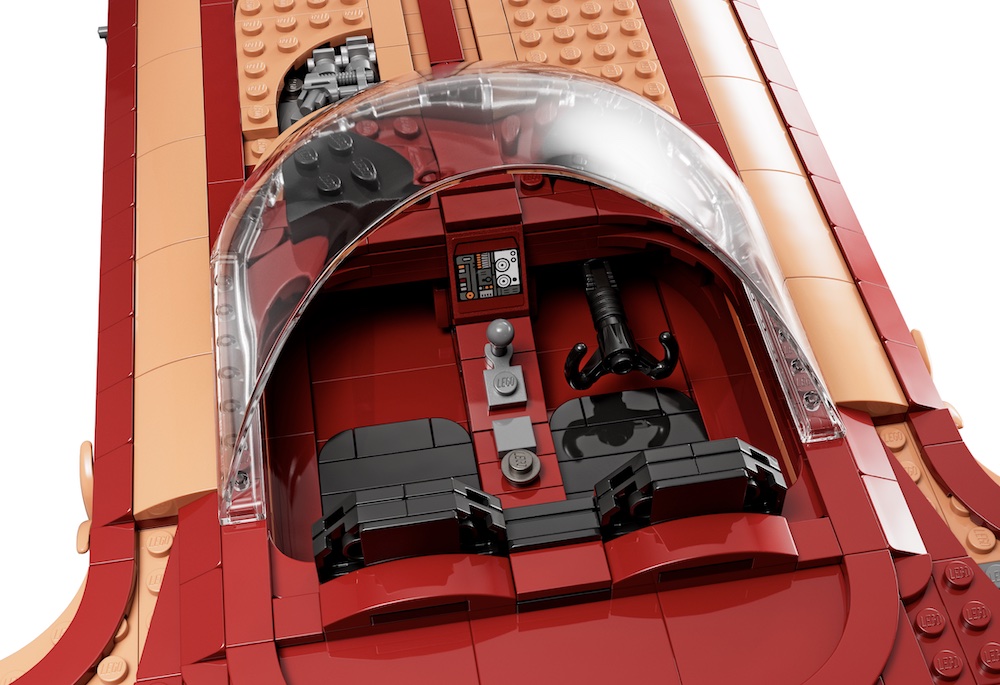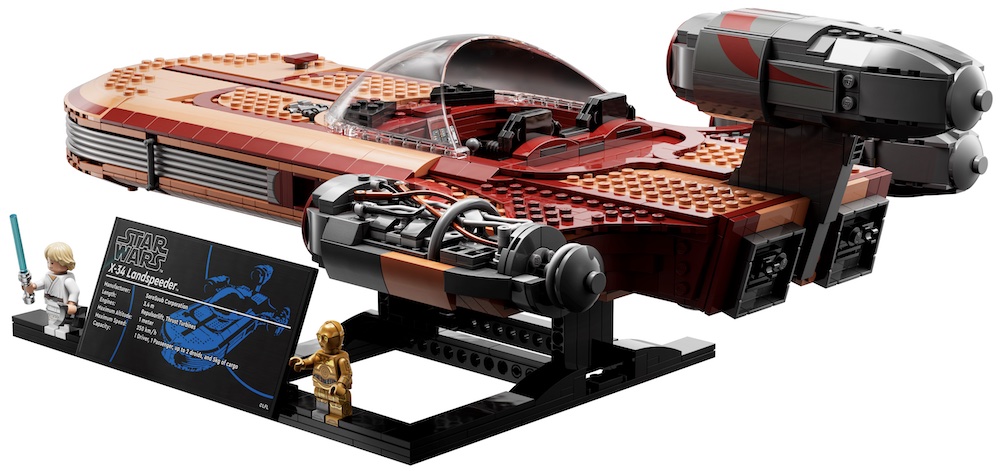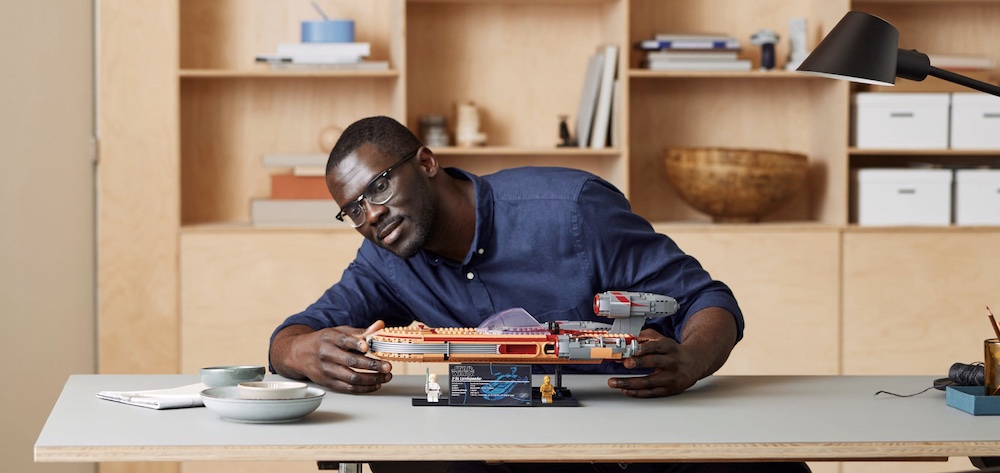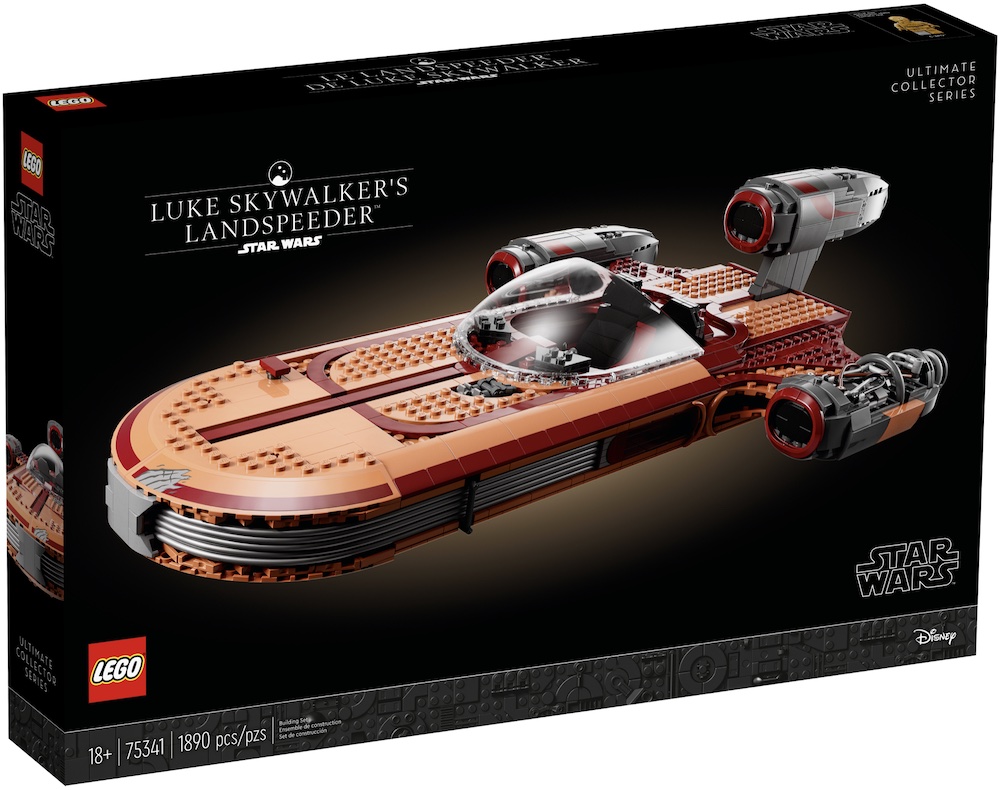 Just so you know BoLS may collect a share of sales from the links on this page if you decide to shop from them.
---