Privateer Press is launching a new Kickstarter for their latest Board Game: Widower's Wood!
Building off the successs of The Undercity, Privateer Press is prepping for a brand new Kickstarter. Widower's Wood was mentioned a few months ago on Primecast – and from what we gather this game is the "Hordes Side" of the Iron Kingdom's Adventure game. This game will be fully compatible with The Undercity. That just adds to the replay value of both games! So if you liked The Undercity and the mechanics of this adventure RPG style boardgame then be ready for this Kickstarter in February!
via Privateer Press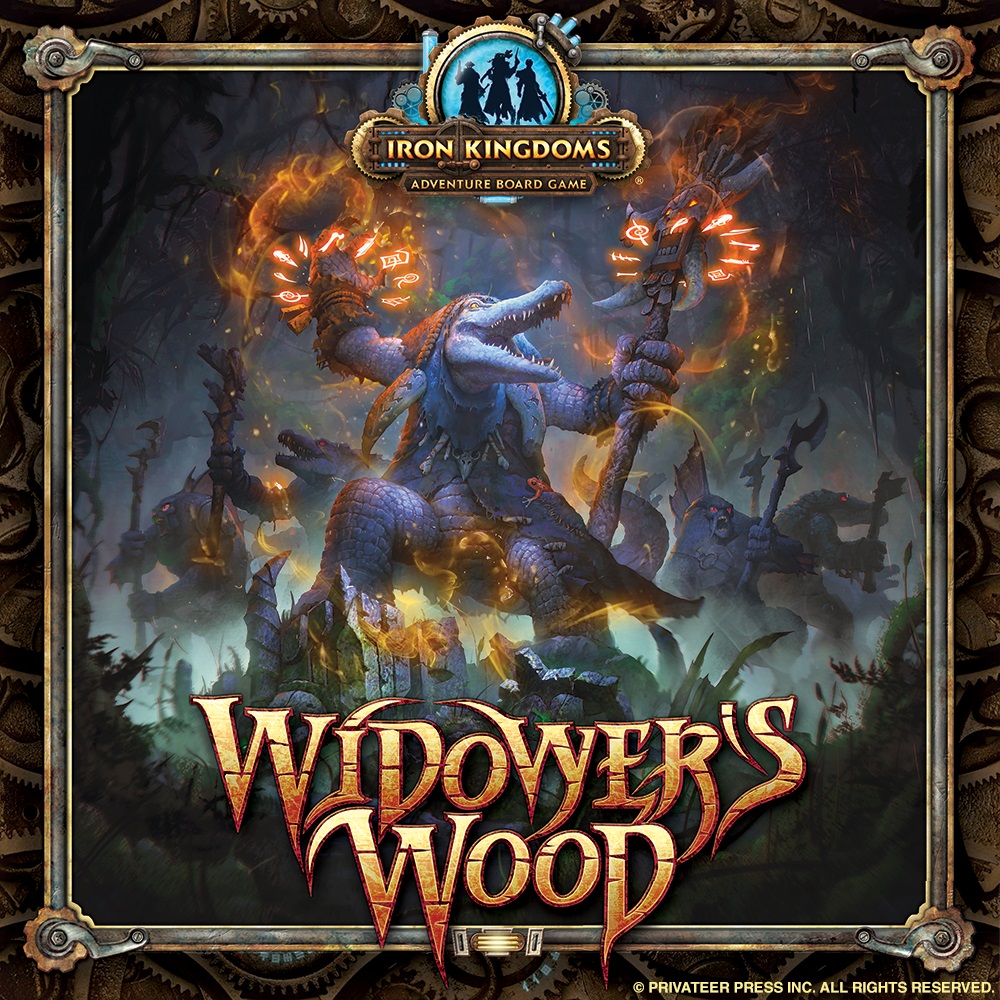 In the dark wilderness of the Iron Kingdoms, an ancient evil stirs. Backed by an army of sinister creatures and terrible beasts, a merciless witch doctor plots to awaken a long-forgotten terror. Should he succeed, countless swamp-dwelling tribes will face a fate worse than death. Now a group of unlikely companions, each a monster in its own right, offers the only hope for the inhabitants of Widower's Wood.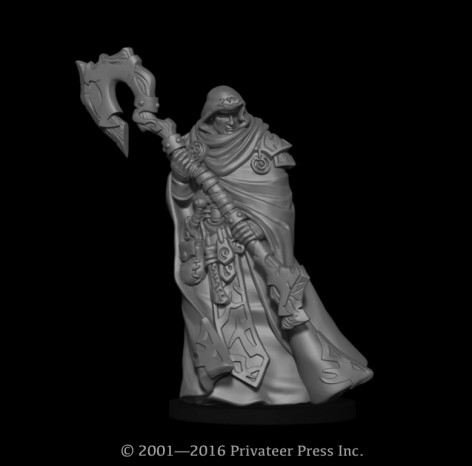 Join this band of monstrous champions and venture into Widower's Wood in this fully-cooperative adventure board game for 2­–4 players. The harrowing wilds of the swamp are filled with dire perils and dreadful villains that will require teamwork and the unique strengths of your adventurers to prevail. If you're smart enough, tough enough, and courageous enough to face the greatest horrors of the Iron Kingdoms, you might be monster enough to survive.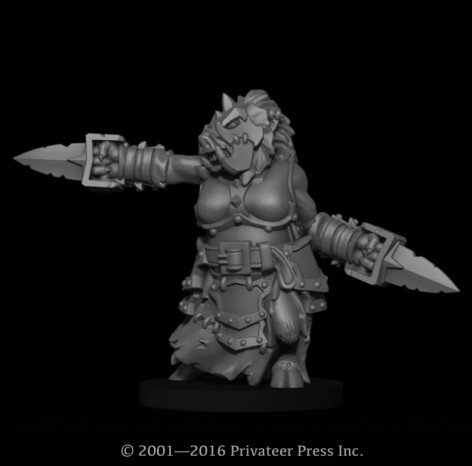 The Widower's Wood campaign will launch on Kickstarter on February 16, 2016, when backers will be able to choose from a variety of ways to support the project. Numerous exciting rewards and stretch goals are planned for the Kickstarter campaign.

So, why Kickstarter? We've been producing great games for over fifteen years now, and jumping into the crowd-funding arena was not something we decided lightly. While Privateer is well known as a publisher and manufacturer of miniatures games, our board games—which we are just as passionate about—haven't reached as wide an audience as we believe would appreciate them. So, after much consideration and discussion, we concluded that Kickstarter presents the opportunity for us to raise awareness of our board games and to hopefully get them into more hands than we have been able to through traditional marketing. Plus, it gives us a chance to give our gamers what they want: tons of extra miniatures, extra scenarios, extra tiles, extra everything!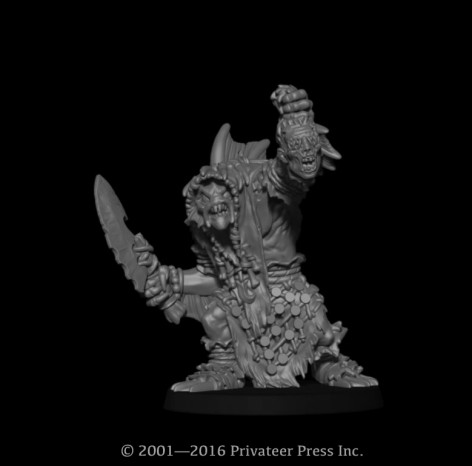 By being able to accurately gauge our audience's interest in a project, we can pack our board games with everything they want without the risk associated with publishing through traditional methods. It also lets us explore things like the Premium Collector's Edition box for Widower's Wood. These kinds of items are difficult to adequately determine market demand for in advance, but with Kickstarter, we can order exactly what we need to fulfill everyone's wishes. While we have no intentions or plans to use Kickstarter for our miniatures wargames, our drive to create new games and load them with extra content is something we can't contain, and we're excited for the opportunity to use Kickstarter as a platform to bring this project to life.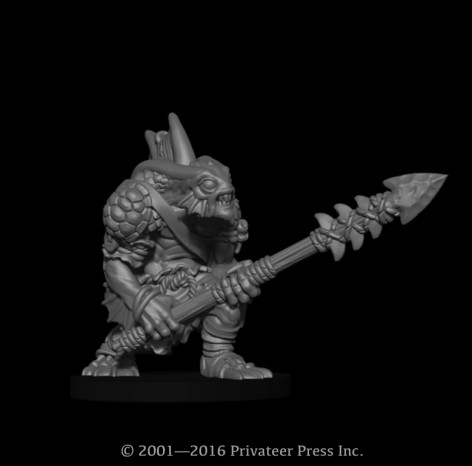 Privateer Press expects Widower's Wood to be delivered to backers in early 2017. Stay tuned to Privateer Insiders, Facebook, and Twitter posts, and widowerswood.com as we get ready to launch our Kickstarter campaign on February 16th!
When we got a first look at The Undercity – I had a feeling that Privateer Press could easily expand this game system. I'm happy to see the Adventure RPG Board Game getting some more attention! With more missions, monsters, characters, loot and …well more EVERYTHING, I think this Kickstarter is going to be a hit!
Get your keyboards & wallets ready! Feb. 16 – The Widower's Wood Kickstarter is coming!