Slow and steady might work for a marathon but this new release needs to be a released like a 40 yard dash – FAST! Adeptus Titanicus needs to come out of the gate with a sprinter's mindset: Start fast, run hard, finish strong.
Adeptus Titanicus is going up for pre-order this weekend and we've seen the first batch of release products. It's your typical "getting started" set – A big box, core rules, and a pair of units to use, in this case a Warlord and set of Knights. That's a solid start. But what it doesn't have is the 'other' stuff to actually get you going long term: The Reaver and the Warhound.
We learned today that a typical fighting force will consist of a Maniple of Titans (between 3-5) and an unlimited number of Knight Banners based on points. But personally I'm looking at the Warlord's price tag and I'm thinking after I get one I'm probably good to go. Does that mean I'll be running a swarm of Knights? That really depends on how fast Games Workshop delivers on the rest of the product line…and if I decide to continue to collect those models at all.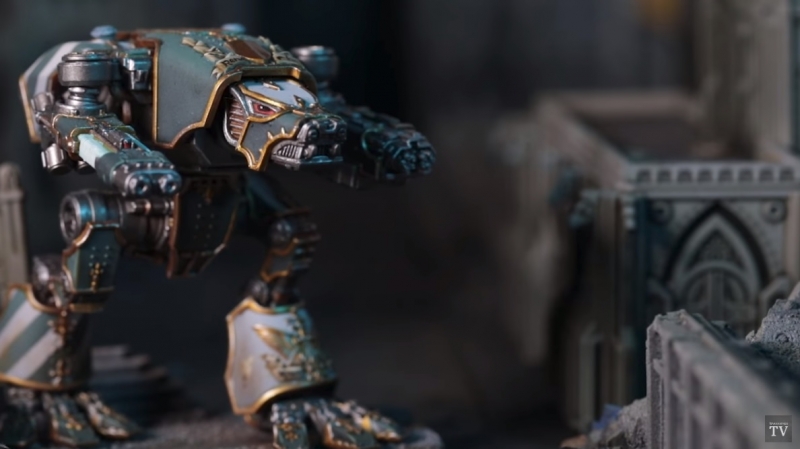 The Necromunda Problem
I am big fan of Necromunda. I like the old version of the game and I even enjoy the new style it has going for it. The models are great and the game play is fun for what it is – but it's just not that high up on my radar of games to play currently. Why? Well there are a handful of factors but one of the biggest reasons is that it's not "done" yet.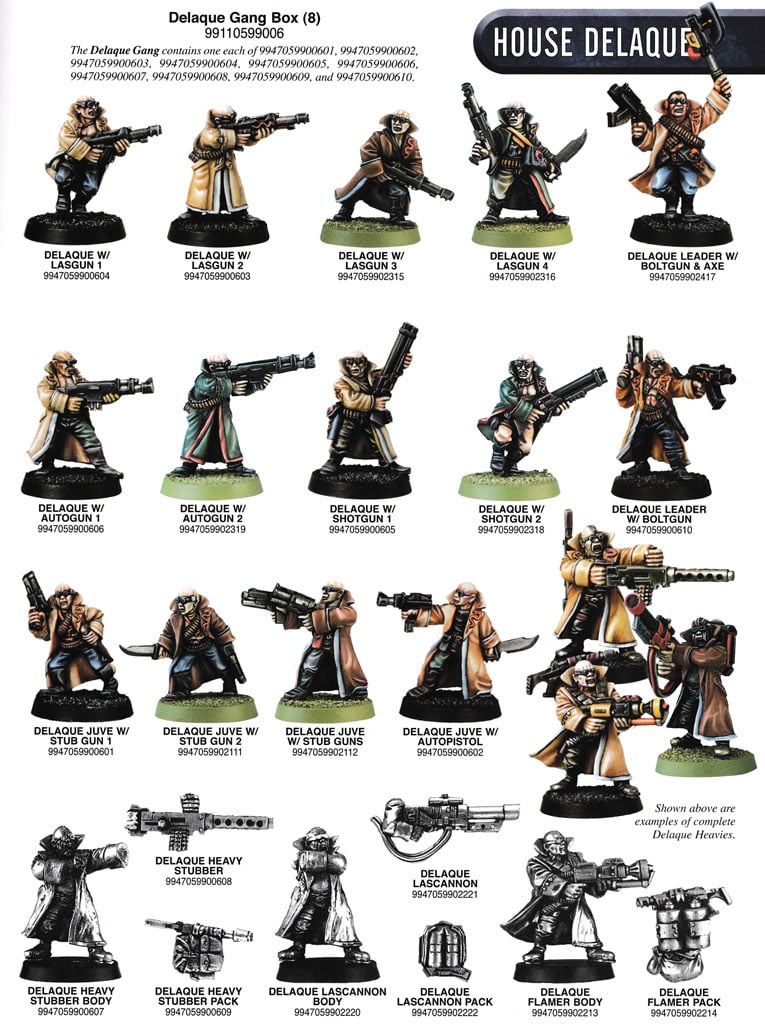 Still waiting…
It's been how long since the game was relaunched and we're still getting the "basics" out of the way? We're just NOW getting to house Cawdor? And House Delaque is somewhere down the line. That is NOT good for the game's popularity or presence a FLGS. The game lost momentum as the releases dragged on and on. Necromunda came out of the gate strong but seemed to immediately pump the breaks instead of slamming on the gas.
Learn From The Past
Now I know there is probably a ton of stuff going on behinds the scenes logistically. There are materials to order, production cycles to deal with, packaging and shipping issues, and all the administration of getting a product to market. I get it – it's HARD. And while I know we've been waiting for Adeptus Titanicus to come out for a while, I'm really hoping that delay was partly because GW was trying to make this launch better than their other Specialist Games.
Warlord: Check! Reaver and Warhound? Not yet…
Blood Bowl and that release surprised GW in how popular it was. The Fan reaction was strong because it has had a dedicated fanbase that actually kept the game alive for years with no support. Slow-rolling out the Teams was sustainable because the fanbase was there playing with their old models. All GW had to do was dangle the new models in front of them to get them to bite. If you played Elves, you didn't mind waiting for your team because you still had your models to hold you over. The new kits are priced reasonably and getting the new plastic kits were an improvement.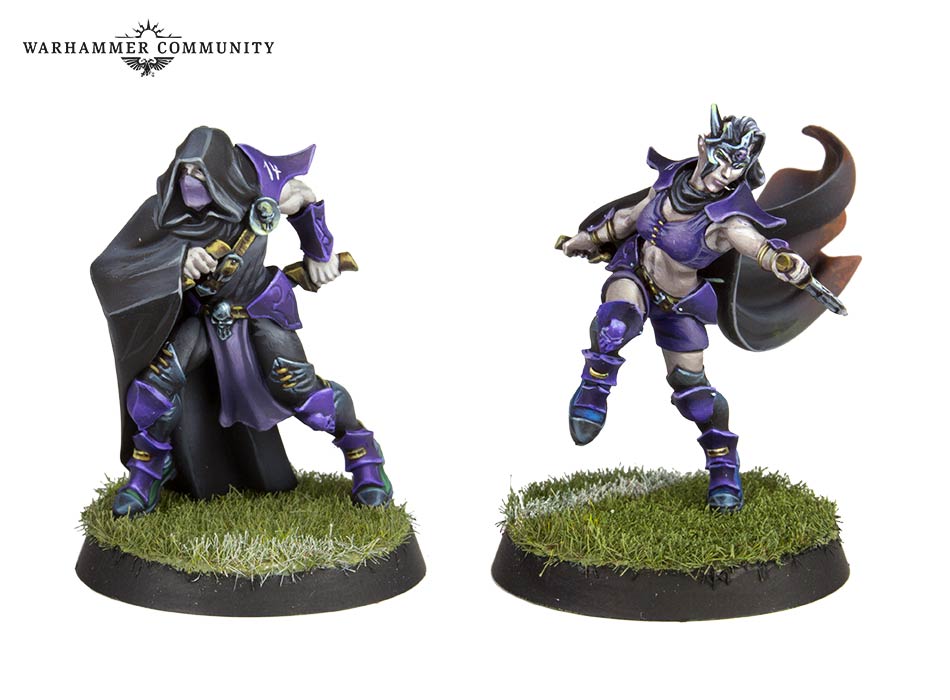 Worth the wait!
Necromunda on the other hand has had a hard time sticking around even though the launch products were pretty great. The slow roll of the gang houses has been rough. With a new gang about every quarter fans of the Skirmish Scale game have been lured away by dozens of other games that do the same basic thing. Yes, the models are great and the game play is solid – but the same can be said for lots of other competitors.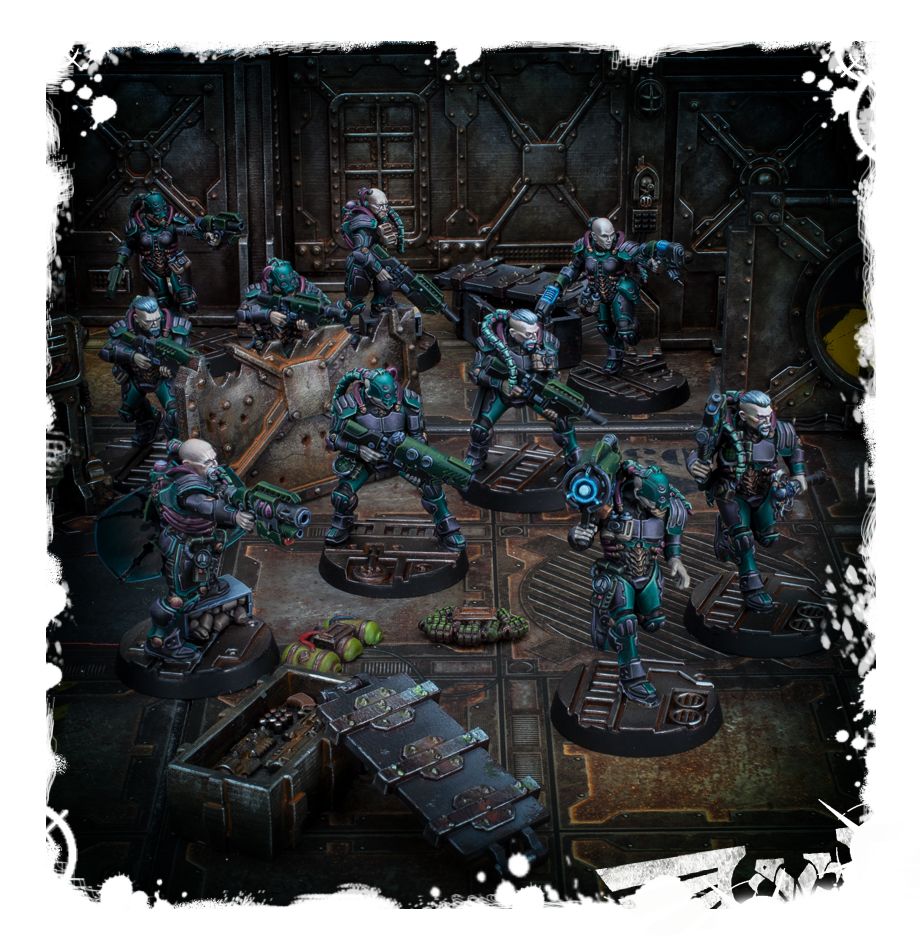 I didn't know Infinity had plastic models…
Adeptus Titanicus is positioned in a good spot. Their are other games coming out that are all about Giant Robots fighting but they don't offer quite the same thing as this. What this game CANNOT do is release the initial products in a slow trickle. If we have to wait 3 months to get the Reaver and another 3 months to get the Warhound…I'd just rather not buy them at that point. I'll keep the Warlord painted on my desk and call it a day.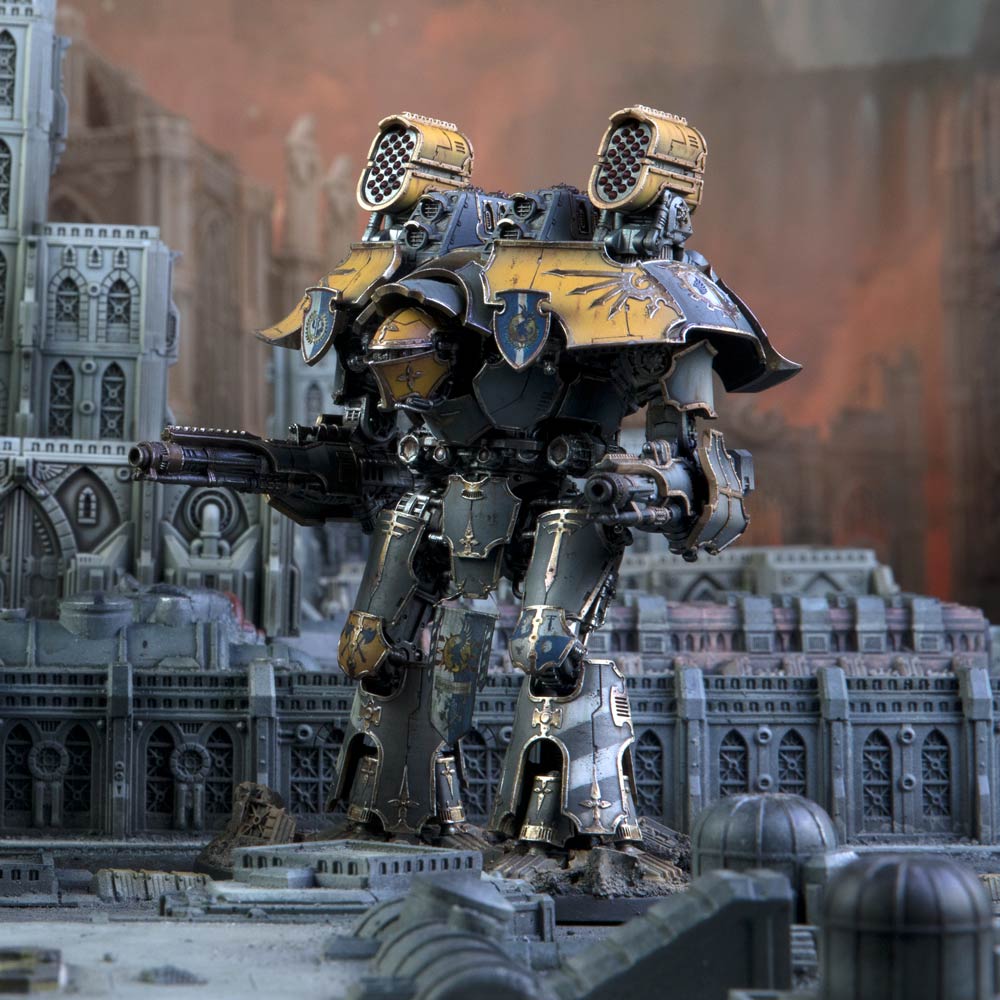 Oh I'm getting one. But will I get MORE than one is the question…
However, if we see the Reaver and the Warhound within a week or two – I'd even say as long as month out, I think Adeptus Titanicus just might become a "real" game at that point. The initial wave of products has to hit quick to keep folks playing. After that it's up to GW how they want to play the long game. They have options with expansions and hoping around the timeline to accommodate other factions – Mega Gargants during the Armageddon Wars anyone?!
Adeptus Titanicus could be a game with some legs on it. But it has to start much stronger than their other Specialist Games offerings.
What do you think? Will Adeptus Titanicus repeat the same mistakes as Necromunda or do you think GW learned that lesson the hard way?