This week we are featuring an artist whose work is truly larger than life: Her works hold the Guinness Record for Largest Cosplay Construction. She specializes in Mech Construction and large format projects, and this week we are getting to know her!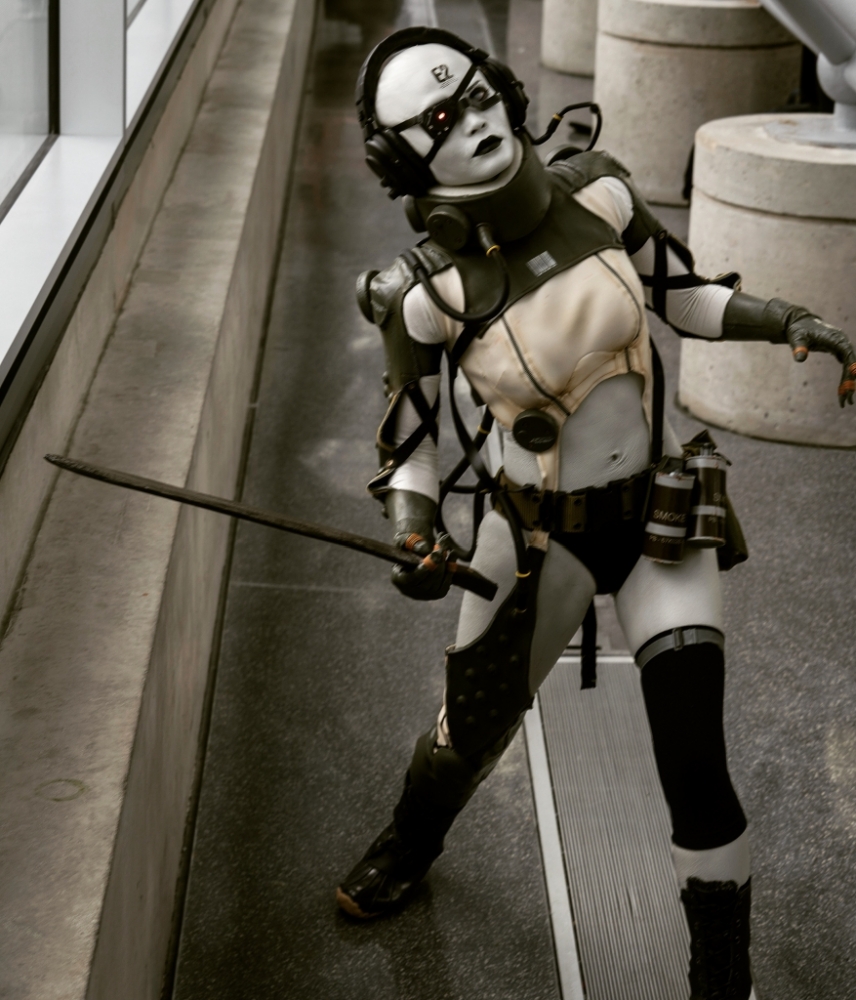 Sniper Skull- Image by Chisa Sakurai
How did you get your start in cosplay? How long have you been creating your projects? What inspires you to work in the cosplay realm?
In Japan where I was born and raised, the cosplay culture has been around for quite long time, it was inevitable to me to get into cosplay as a person grew up watching anime and play video games. I've been interested in cosplay since when I was teen but I actually started Cosplaying about six years ago. My inspiration is admiration to the character, the passion for transforming myself into a character is my biggest motivation.
What do you do with your time outside of Cosplay? Any special skills or experiences? 
I love house music and I've been a DJ, spinning vinyl records for over 10 years. I used to throw parties at clubs in NYC. I'm also into martial arts. I started learning Muay Thai because I wanted my body to be shaped like a fighter so I can cosplay authentic looking female soldiers.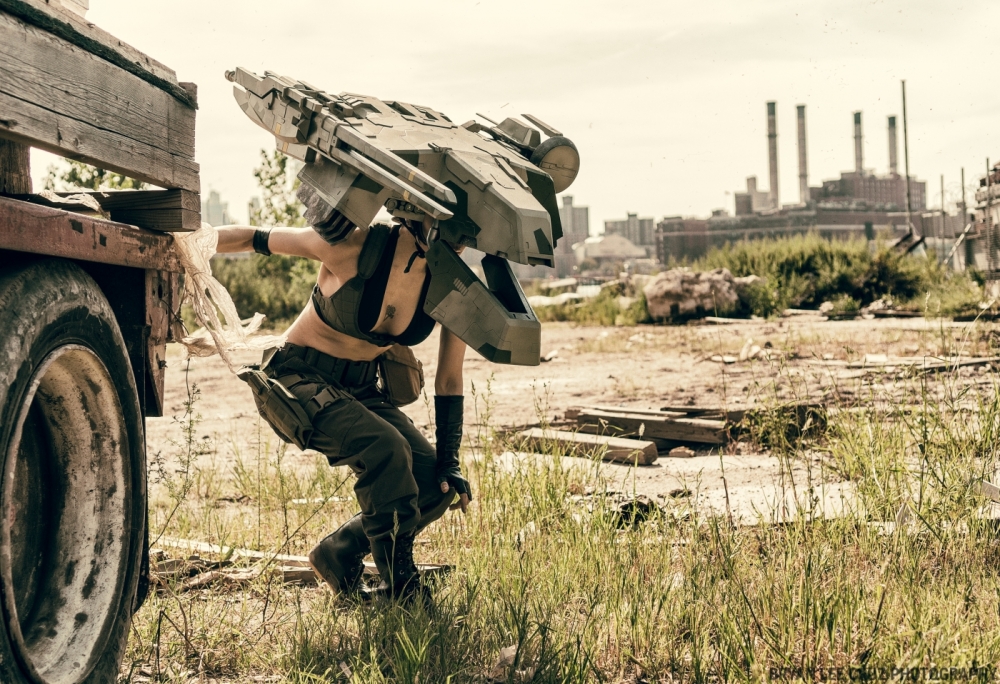 MGO3- Image by Bryan Lee
What is your strongest construction aspect? 
I often make characters that no one never done before, so I have to figure out on my own how to make them. The way to make costumes is to research and examine the nature of various materials to find the right material for my project.
What is your favorite type of cosplay work to do?
The field that I feel confident and uniqueness in is making constructive robot costumes.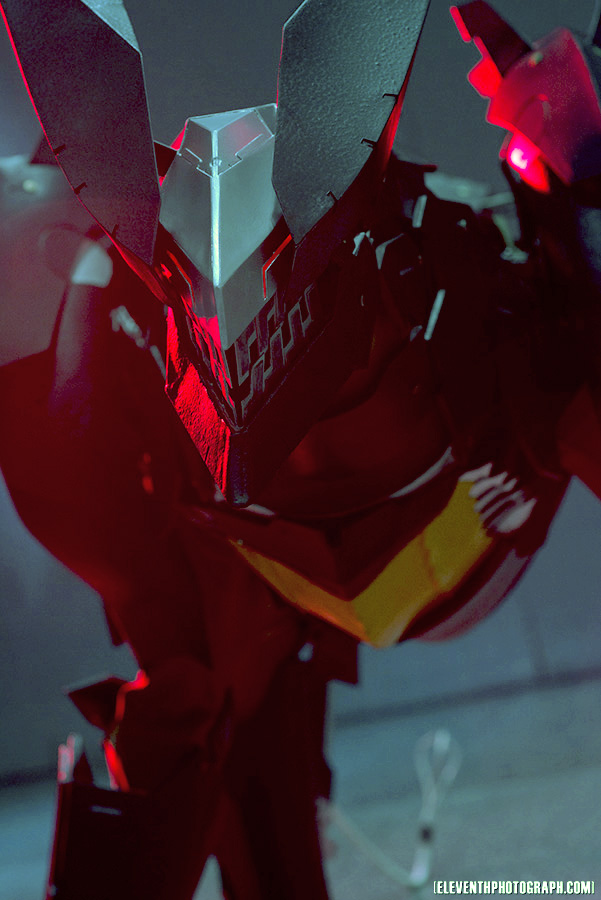 Blade Wolf- Image by Eleventh Photography
What are your favorite completed projects, or your most popular?
My most famous cosplay creation is Metal Gear REX. It was completed in 2014 and was certified as Guinness as the world's largest game based cosplay in 2017.
What material is your favorite to work with?
My most used material is styrene. Light, hard and easy to process styrene is ideal for making robots and weapons with clean flat surface.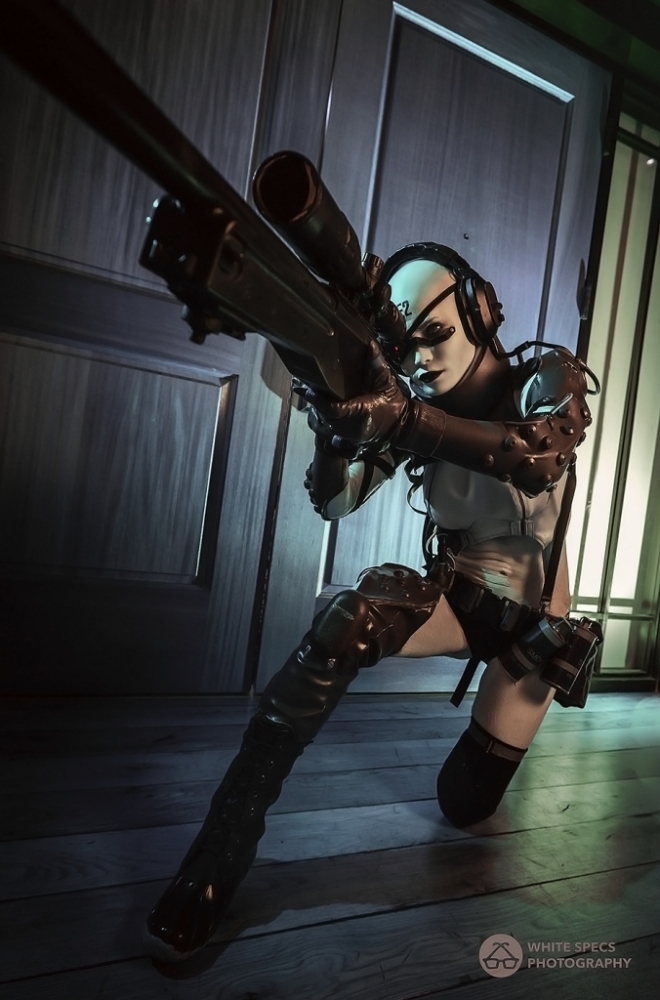 Sniper Skull- Image by White Specs Photography
What are your favorite fandoms? Favorite characters?
There are a lot of my favorite animations and games, but it is the metal gear series that I'm passionate about as cosplay subject. And my favorite character is Metal Gear REX.
What kind of games do you play? Videogames? Tabletop? Wargames?
I usually play console games. I'm interested in military uniforms and airsoft guns, I'd like to try airsoft worker game, but I don't have any friends whose knowledgeable about airsoft war game or friends who will go with me so I've never done it before. I heard that cosplay war game is also popular in Japan, I'd like to try that someday as well.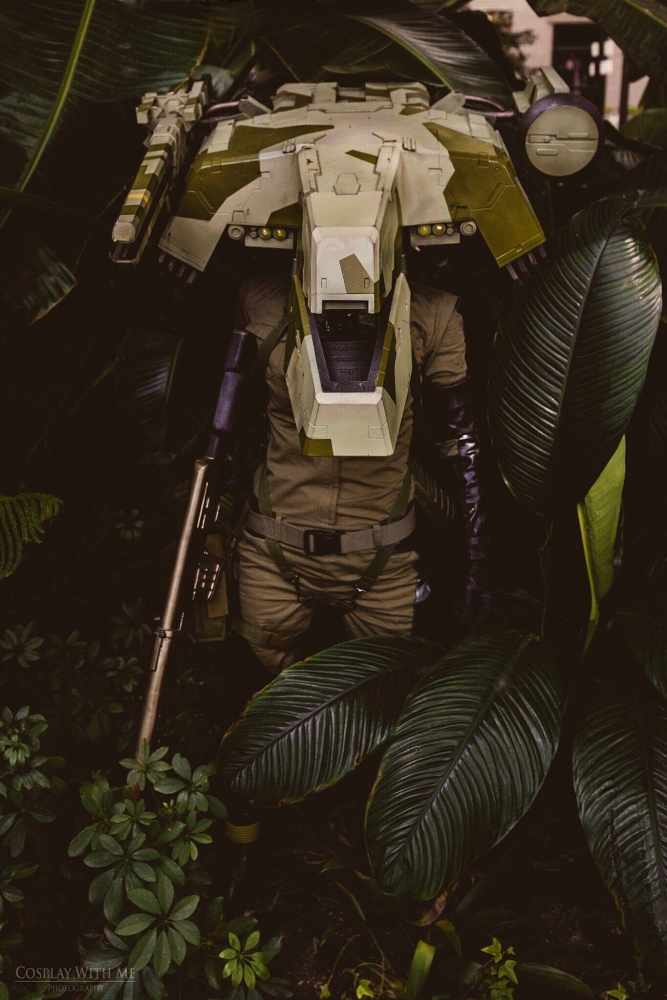 MGO3- Image by Cosplay With Me
What conventions do you attend? Have you guested/spoken on panels/competed in contests?
Most of my costume is difficult to transport so I attended my convention around New York area like Maryland, DC, Massachusetts.
I've entered NY comic con's cosplay contest twice and both got second place in the game category. I've never participated in the panel discussion at convention because I'm not good at English speech, but I've done interviews with newspapers and magazines about my cosplay.
What projects are you working on in the future? 
Currently I'm working on a large bi-pedal robot costume called Sahelanthropus from Metal Gear Solid V. In estimation, the total height will be about 15 ft. Perhaps it will break my REX's World Record.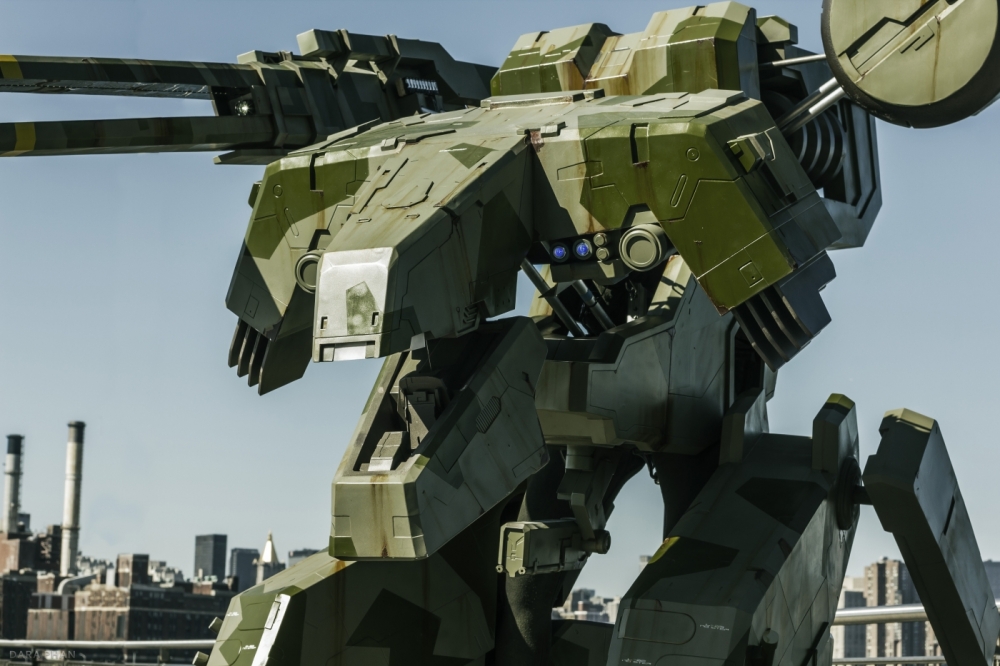 Metal Gear Rex- Image by Dara Phan
What conventions are you attending this next season?
Conventions that I will participate next season are Katsukon in DC, New York Comic con, Anime NYC etc.
Who are your cosplay inspirations? Whose work do you admire or to?
Every time I go to conventions I get inspired by all the beautiful cosplay and their props. I don't have any particular Cosplayer I admire, but I respect Cosplayers. Some create things that makes me say "how in the world did you make that?"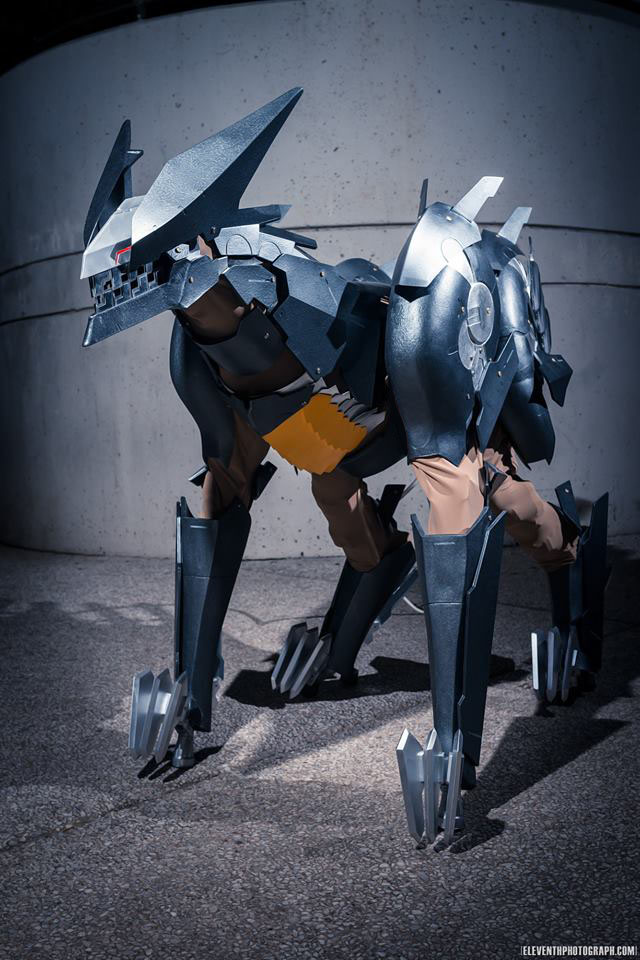 Blade Wolf- Image by Eleventh Photography
What are your favorite movies/shows to watch or music to listen to while you craft?
I watch Netflix when I'm working on project. I choose drama series has many season so I don't have to worry about selecting what to watch constantly. One of my favorite show that I watched over and over again is anime series called "Ajin". I won't spoil the story but this villain grandpa is super smart and spontaneous, very amusing to watch his tactical strategy. I usually play rock or house music or something upbeat to keep me awake and focus while I'm working on cosplay project.
What message do you have for people wanting to break into cosplay? What have you learned in your time working in Cosplay? 
Cosplay is really fun! Try, enjoy, be creative and make friends! I was alone when I first attended to convention in costume I was shy and nervous but when people recognize my character, they called me by character's name and looked at me like they are excited to see me, I felt really good and I got hooked on that feeling of joy. I'm a challenging person, I choose difficult character to make. I do lot of research and experiment on materials until I find the right one to use. It's a painful task but I learn a lot from failure, failure become knowledge. I always tell myself as long as I have passion, I can make anything.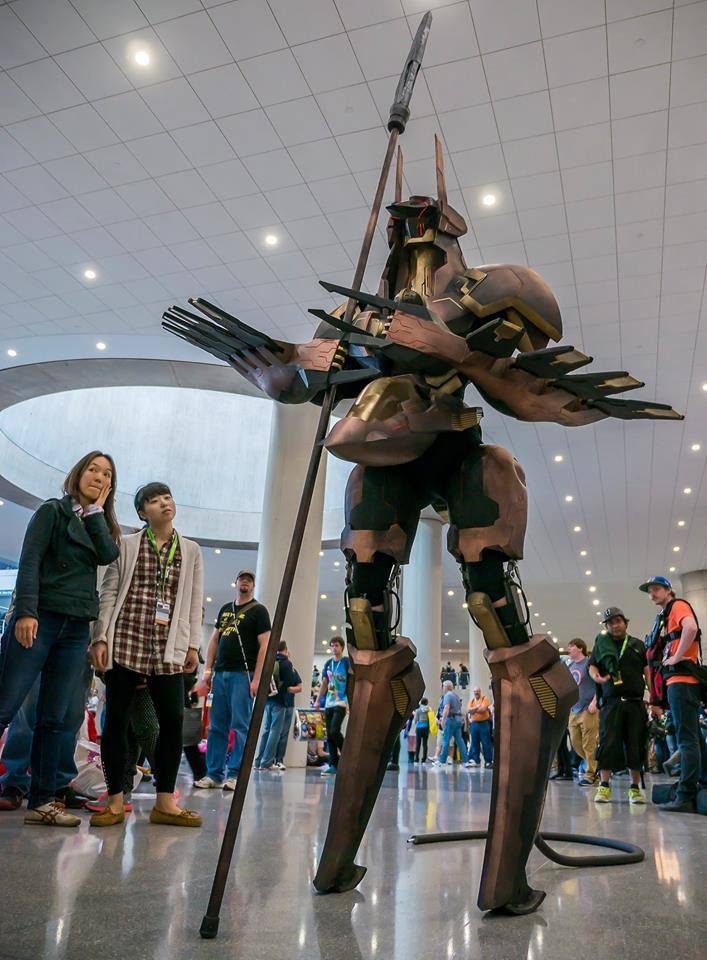 Anubis- Image by Dara Phan
What are your social media/website links? Where can we find you?
I have Facebook, Twitter and Instagram posting my costume project also progress pictures as well. You can find me by searching Ruby Taki
Anything important we've left out that you want to share? 
I began to hear "Cosplay is not consent" often at convention lately. On the other hand, female Cosplayers tend to choose highly exposed characters for popularity. It's a fact that sexy Cosplayers are more popular than Cosplayers with well crafted costumes, but I don't use my gender as advantage. I evaluate skills and craftsmanship regardless of gender. As I hate women becoming subjects of sex crime, I don't want to act that would be mistaken for that subject. Even if I cosplay a character with relatively exposed costumes, I try not to make a wrong approach by my behavior. That's my motto and I'm proud to tell world about it.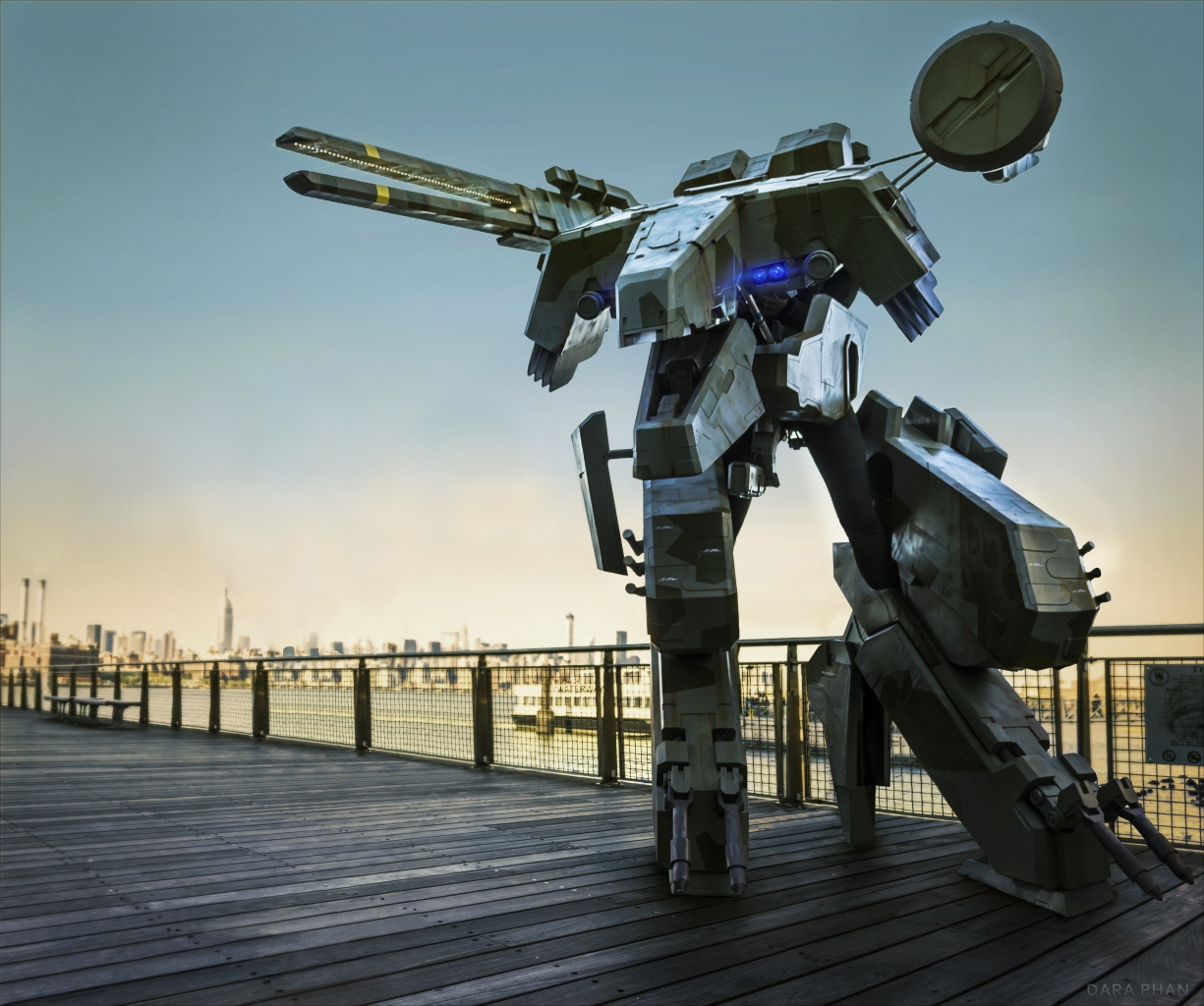 Metal Gear REX- Image by Dara Phan
~Join us next week for more Cosplay! Coverage~
Have a Cosplay question you would like Mayhem's Muse to answer? Send an email here!