Skaven, Flesheaters, Genestealer Cults, Warmachine, X-Wing, plus D&D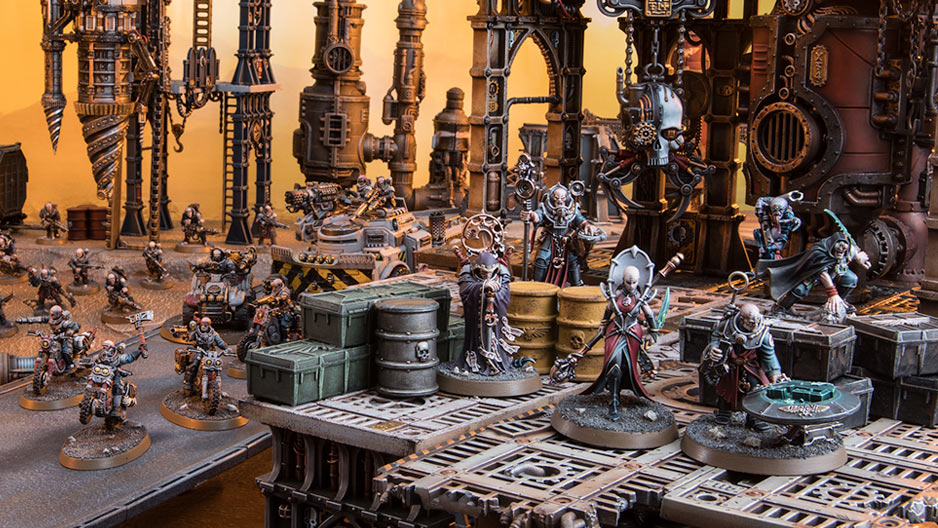 Talk about an insane tabletop and RPG weekend! We have news and review of Carrion Empire, Genestealer Cults, X-Wing and Warmachine new minis, plus Owlbears for you RPG fans! Did we mention Pimpcron and magnets?

Up your magnet game a bit, you'll thank me.
The next wave of Genestealer Cults kits are going up for pre-order today and we've got an early look at them. Come see what you can expect with the Achilles Ridgeruner, Abominant, Aberrants, and the Biophagus!
There is a brand new wave of X-Wing Ships coming to tabletops near you – come take a look at what is splashing in with Wave IV!
The super tunneling Rat-men are back with a new Battletome, Endless Spells, and a fancy new terrain kit. Come see the new releases for the Skaven!
The Flesh-eater Courts get their day in the sun. No wait, that's bad for the undead! Too late cause we're taking a closer look at their brand new releases!
It's a full weekend of new stuff from Games Workshop – come see what's now available for Pre-order!
Warhammer Adventures are up for Pre-Order today, and accompanying the announcement, the first of many planned animated short stories that introduce the characters of the series. Come meet the heroes of Warhammer Adventures!
Owlbears are an iconic part of a high fantasy roleplay. Whatever their edition, whatever their condition, you've got go respect these massive beasts with talons and a beak to match…
Gather 'round friends, we have a look at the latest updates from around the Iron Kingdoms–as well as from the devastated metropolis that is Monsterpocalypse's setting–come see what's out this week from Privateer Press.
Come and join the BoLS Crew as we take a look inside the newest Age of Sigmar Boxed Set. Come and join us as we take you through the most macabre boxed set this side of the river of Souls–come and join us for Carrion Empire.
The dreaded Ambull is arriving next week in the Dread Ambull expansion for Blackstone Fortress. This kit contains new encounter, discover, exploration, and hostile cards–as well as the Ambull's 40K rules Take a look!
Subscribe to our newsletter!
Get Tabletop, RPG & Pop Culture news delivered directly to your inbox.
Latest News From BoLS: