Apoc Rules, 40K Transports, D&D Treasure, X-Wing and AoS Winners, & Privateer Minis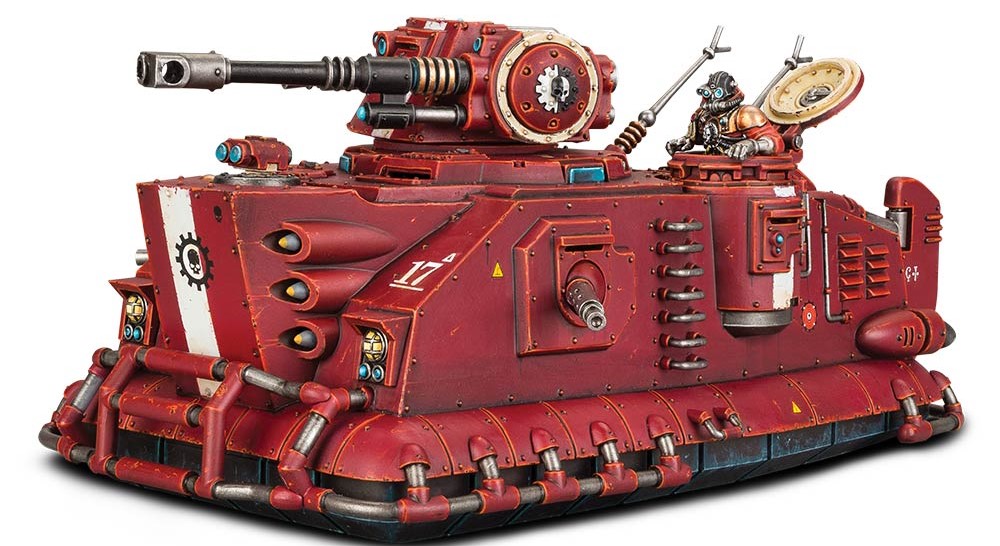 Get ready for more Apocalypse rules, the new Ad Mech hovercraft, handling treasure in D&D, who's winning in Age of Sigmar and X-Wing, privateer and GW's new releases, and Pimpcron talks Forge World.
Hi everybody! Let's talk big resin models.
Let's talk about what units we hope to see for the Separatists in Star Wars: Legion.
Take a look at who's winning, losing and this week's top championship list in X-Wing – brought to you by BCP.
40k Apocalypse is introducing a big change with the Orders Phase – let's take a look at what the orders are that you can execute!
Treasure is good for more than just acquiring in piles, unless of course you're a dragon…
The brilliant and harrowing first season followed the crews of the HMS Erebus and HMS Terror when they became icebound in Victoria Straight. The new season is set in a Japanese-American Internment camp during WWII.
The Leman Russ is back in stock, Warhammer Underworlds get's a new set of cards, and the Plague War rages from Black Library!
This week Slaanesh is topping the lists. Find out more as we bring you the top championship list in Age of Sigmar – brought to you by BCP.
Privateer Press releases the Assault Apes expansion for Monsterpocalypse, along with Lady Doom Reavers and an epic Warlock in the Iron Kingdoms.
The Adeptus Mechanicus have no shortage of apocalyptic assets in their arsenal–including a brand new hovertank, brimming with firepower.
Next weekend is Warhammer Day (June 29th), and here's a look at all the exclusives that you'll be able to find at your local GW store.
Subscribe to our newsletter!
Get Tabletop, RPG & Pop Culture news delivered directly to your inbox.