Variety is the spice of life and Warhammer 40,000 is tumbling toward a Power Armored future. It's time to shake things up, Xenos style.
When the announcement for "Two Wound Marines" and the confirmation of a whole bunch of weapon changes hit, folks were chatting! Then the realizations starting hitting – Oh that means CSM are getting a bunch of buffs, too! And all the armies that use those same guns are going to be even better as well. Things were looking great for Imperial and Imperial-adjacent armies (that's Chaos Marines, Astra Militarum, Sisters of Battle, and even GSC).
While these changes are all great for the Space Marines (and everyone who shares tech with them) it's actually looking kind of bleak for the Xenos. Now, there are a bunch of weapons that might get buffed alongside things like flamers. But that's really more of a band-aid on a severed artery. It's not looking great for the Xenos right now. The Necron upgrades are…fine. But they aren't exactly blowing anyones mind.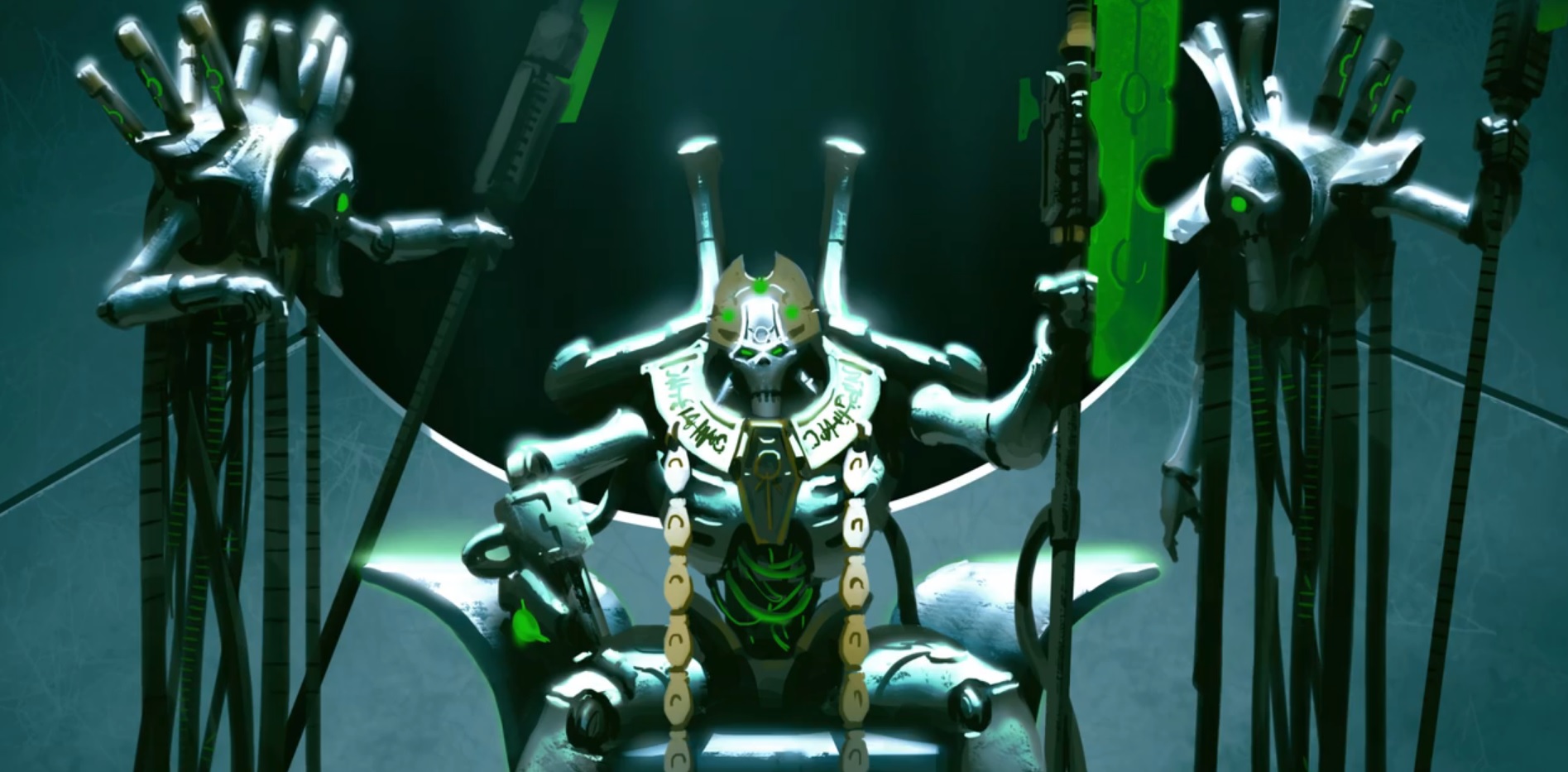 "That's cause they are saving the good stuff for later…I hope."
I've touched on this topic before – Right now, it feel like Warhammer 40,000 is on the brink of a tectonic shift in the game's overall design and philosophy. Things may be heading toward some type of new Escalation Era. And that could be great for the game – shaking up the meta and keeping things fresh and interesting will keep players engaged and playing. On the other hand, GW might be inadvertently turning Warhammer 40,000 into Warhammer 30,000: Return To The Heresy Edition. Afterall, if everyone is playing Marines aren't we just playing Horus Heresy at that point?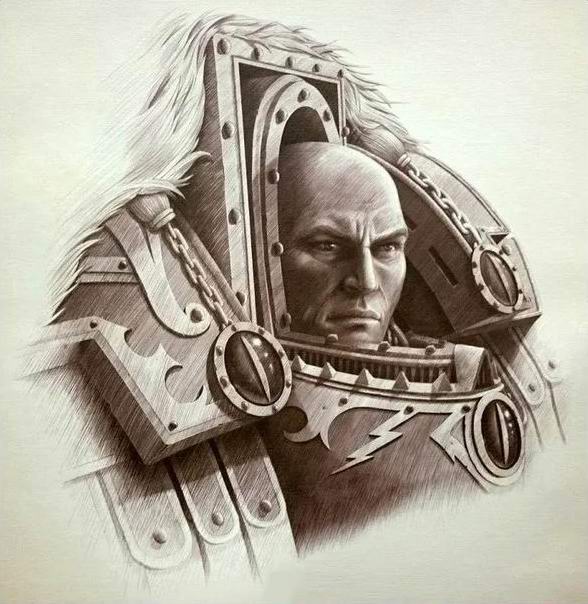 Not that is inherently a bad thing – but there is already a game for that. It's Horus Heresy. 40k is supposed to be a diverse field of armies and galactic threats duking it out in the eternal war in the Grimdark! It's not supposed to be Horus Heresy: Primaris Edition.
There is a running joke that everyone who plays 40k has or has had a Space Marine army. They are the posterboys of the hobby and even if you don't play Space Marines now, you probably have some power armor somewhere in your collection – even if it's in your bits bin. I'm not saying we need to dump Marines – but I did call out what happens when Marines stop being the middle of the pack and why they need to stay there. Short answer: The game becomes 80% marines and 20% armies built to defeat marines – and that is pretty boring.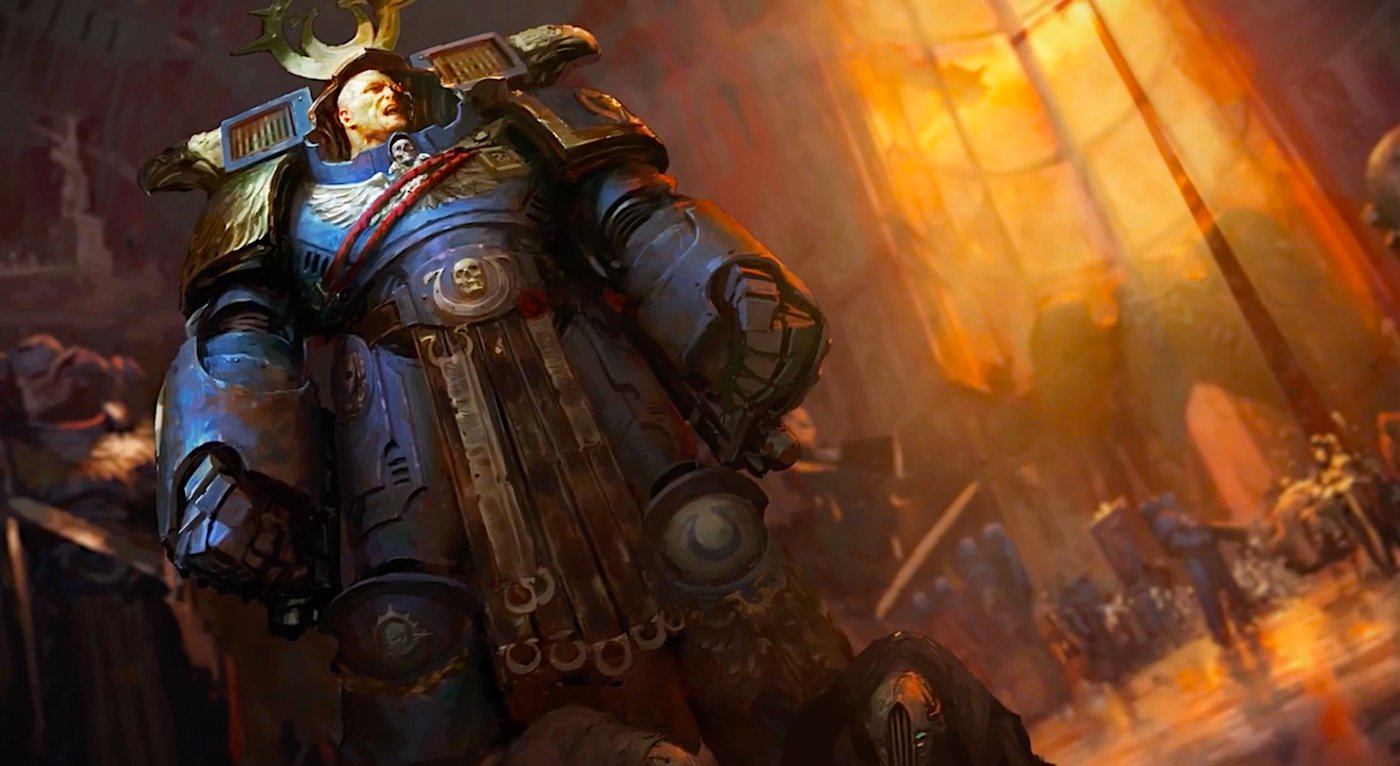 "You say boring but I say orderly! And orderly is how we do it in the Codex!"
So What's The Fix?
I think that GW has some time to pump the breaks on the train to Marine-a-geddon. It's not all doom and gloom as these changes with the stats and weapon profiles DO actually open up some design options for them in the long run. It's going to be an uphill climb, but I DO think that GW and their rules writers are able to push the game into some different territory with more stat changes. The catch is that they need to go for it.
The Design Philosophy of the Xenos armies has to also grow and change – like the design space did with the Primaris Marines. I'm not saying that all the xenos armies need to undergo a growth spurt and all gain an extra wound, attack, and AP on their basic units. That's almost just as boring. No – Games Workshop need to open up the creativity for their Xenos factions.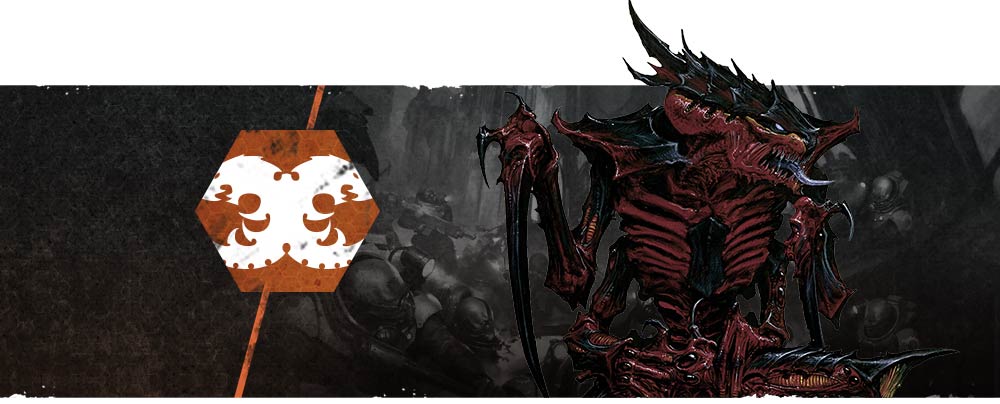 Rapidly Evolving Predatory Hunters…that haven't changed in like 3 editions.
Here are five quick suggestions to make Xenos armies continue to be different than the Space Marines/Imperium:
Create Cheaper Units – GW kind of made the floor 5 points. But that only hurt Horde Armies – maybe make them 5 points, guns and wargear included. Also make rules for Hordes play like a HORDE and let the Marines be a smaller, more elite army.
Make Units Even Faster – A Marine moves 6″ a turn, let's make other basic troops move 8″, 9″, or even 10″ with their basic move. Bake in more maneuverability in the movement stat. Aledari are practically there already.
Make Units More Lethal – We need to start seeing more damage 2 and 3 basic weapons in other armies. And we need to see more High AP options, too. Maybe not both at the same time – but Xenos armies need to be dangerous and alien.
Make Units Uniquely Durable – The Xenos armies need some combination of better armor saves, more wounds, or some other means to stick around – like Regenation or ignoring damage. At the same time, giving them a 3+ save and 2 wounds isn't any better than just making a new Space Marine Chapter. Xenos need some more creative ways to stay on the board.
Make Units That Have Recursion – This has less to do with them sticking around on the board and more to do with them being able to bring units back from the dead. Or spawn in more units. AoS has multiple ways for their different armies to summon in units and it makes those armies all play differently.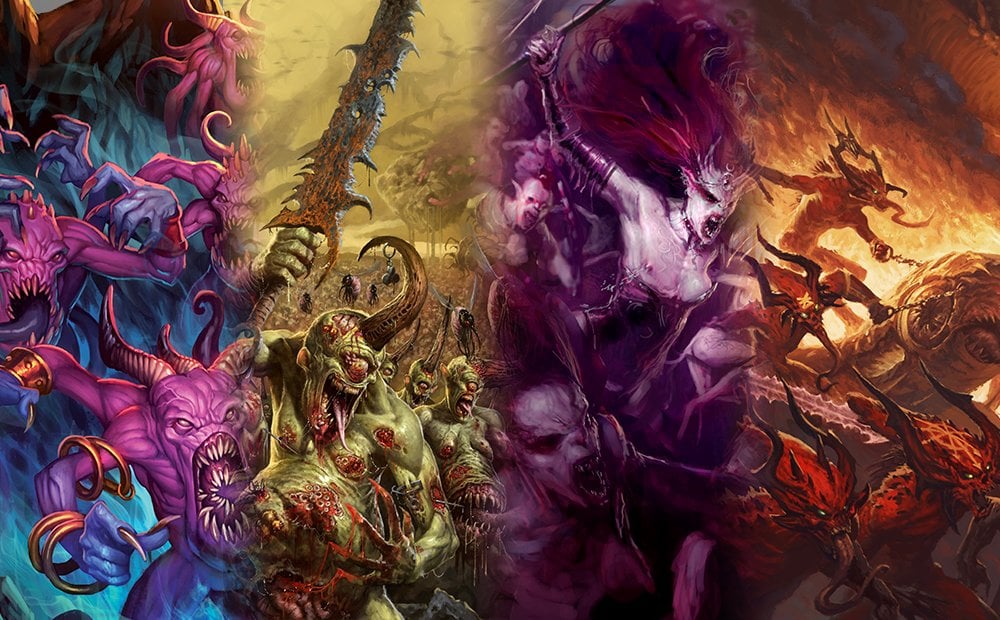 Seriously, AoS can do it – 40k can too!
There are lots more ways that GW could approach the Xenos armies in 40k. Ultimately, the end goal should be to make Xenos armies that can keep-up with Marines but play differently and uniquely from them – and each other. I don't want to see Ork Boyz with "We'll Be Back" Rolls or Aeldari with "Wraithbone Drones" or T'au with Fireteam Spawning Robots. But I would like to see some more competitive and just plain fun options for the other armies that don't wear power armor.
Space Marines make up one-third of the armies in the game but seem to get 80% of all the attention. Can we get some new, non-power armor flavors in the plastic-crack department?
"Didn't you just say we need more Primaris HQs?!" Nope. We don't need more of them, but you know they are on the way.