Let's talk about the answers we need from GW's Saturday's Codex seminar.
This upcoming Saturday, September 12th, we've got another fancy GW Twitch steam/seminar. We've been getting a fair bit of those lately, and no complaints here. This one is titled "The Codex Show". The show is supposed to give us a look at the New Marine and Necron books, as well a new Codex format. On top of that it promises to show off some new models and give some hint at what is next. That's a lot to get out of one show, and there are certainly some things I want to see more than others. So today let us take a look at five things I really want them show off, or answer during this show.
How Much of Psychic Awaking  Got Rolled Into the Books
When 9th was announced we were told that all the current books would be legal in it. It was explicitly stated that this included the Psychic Awakening books and the two Vigilus books. This turned out to only sort of be true for Vigilus as the matched play rules disallowed Specialists Detachments. They were one of the few things most armies could use from that book, leaving really only some of the CSM sections still valid and legal. When asked if the new books would  include the updates from PA, GW said that each new Codex would have some of the new rules integrated into it, like a greatest hits thing.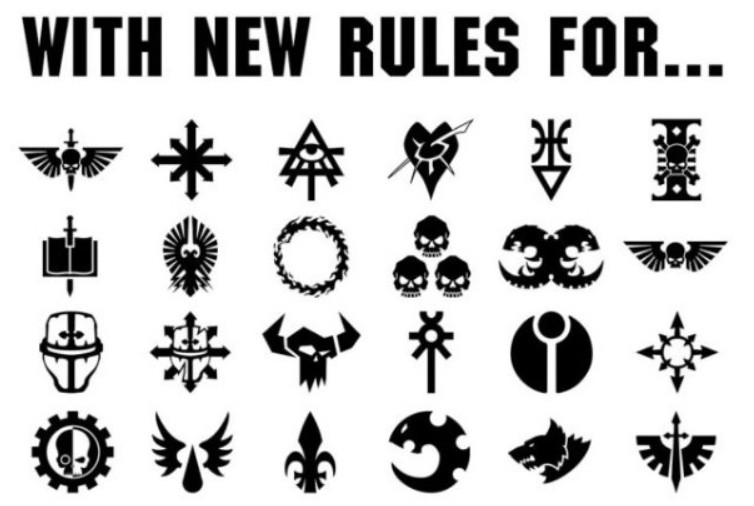 What that means, and if the PA books will still be legal after that, remains to be seen. Hopefully we can start to get some answers with the Space Marine book, since it should be the first one to really integrate it. Since Necrons really didn't get any meaningful rules in PA, we also want to know how they will stack up against a Codex that's just as new as them AND has a PA book (and supplements).
A Surprise Necron Unit
Speaking of Necrons, Adam pointed out the other day that all the new Necron units we know about have been revealed. A total of 16 new units have been announced, or released, for the faction and that's a pretty significant update. However, are we sure that's it? I mean couldn't, shouldn't, GW have held some surprise back for closer to the book's release data?  We don't want the seminar to just be all Marines all the time, lets get that surprise Necron in there. Adam and I are hoping for new Flayed Ones.
Tell me more about Heavy Intercessors 
Heavy Intercessors are one of the mystery units spotted in the Space Marine Codex table of contents and one of the things I want to know about most. This is a unit we don't know anything about but it has the potential to be a game changer.  Since it is a troop choice it's a unit we could be seeing a  lot of, but one we don't have a ton of reference for. Are they in Gravis? Do they use the heavy bolt rifle, or other heavy weapons?  I need answers. I've talked before about some of our guesses, but man do I just want to know.
What's After Marines and Necrons
This one is a gimme, because we are always curious about what is coming next. We know Necrons and Marines are out in October (and the wait is killing us) but what comes after them. I'd like some announcement on that, even if its just more supplements (Wolves, Angels and Deathwatch). Im torn between really hoping its a Xenos book, like Craftworlds, and hoping they will put those off a bit so they can release a major line overhaul with them. I don't think GW would do a major faction makeover RIGHT after doing it for Necrons and in a lesser way for Marines.  Still, man do Eldar need a total overhaul.
How 2 Wounds are Rolling Out for All Marines
We know Marines are getting an extra wound in the new Codex, and it was all announced that other Marine factions would be getting the same update.  The worrying thing here, was the implication that the changes, including the extra wound, points increase and possible the new weapon profiles, won't effect each army until it gets a new Codex.  To me that seems like a pretty bad idea. Normally it can take years for an army to get a new Codex and it seems unfair that some armies should languish using inferior weapons and stats, when others get the upgrade. This is especially true since we will already know what the changes are. For example we know both multi-metlas and heavy bolters are getting a boost, and what that boost is, but are Sisters of Battle players, who just got a new book, supposed to wait another decade until they can use the updated versions? I'd really like some more information on this as it could affect a ton of armies.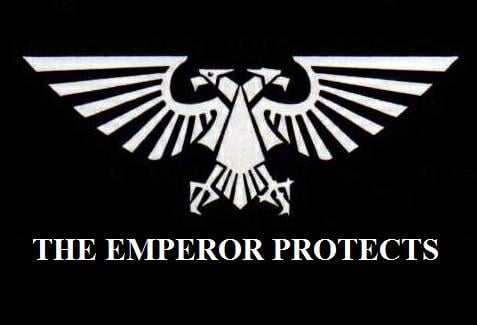 Let us know what questions you want answered, down in the comments!