GW's Halloween Teaser, New 40K Rules, Critical Role & Combat Wheelchair, Tasha's Cauldron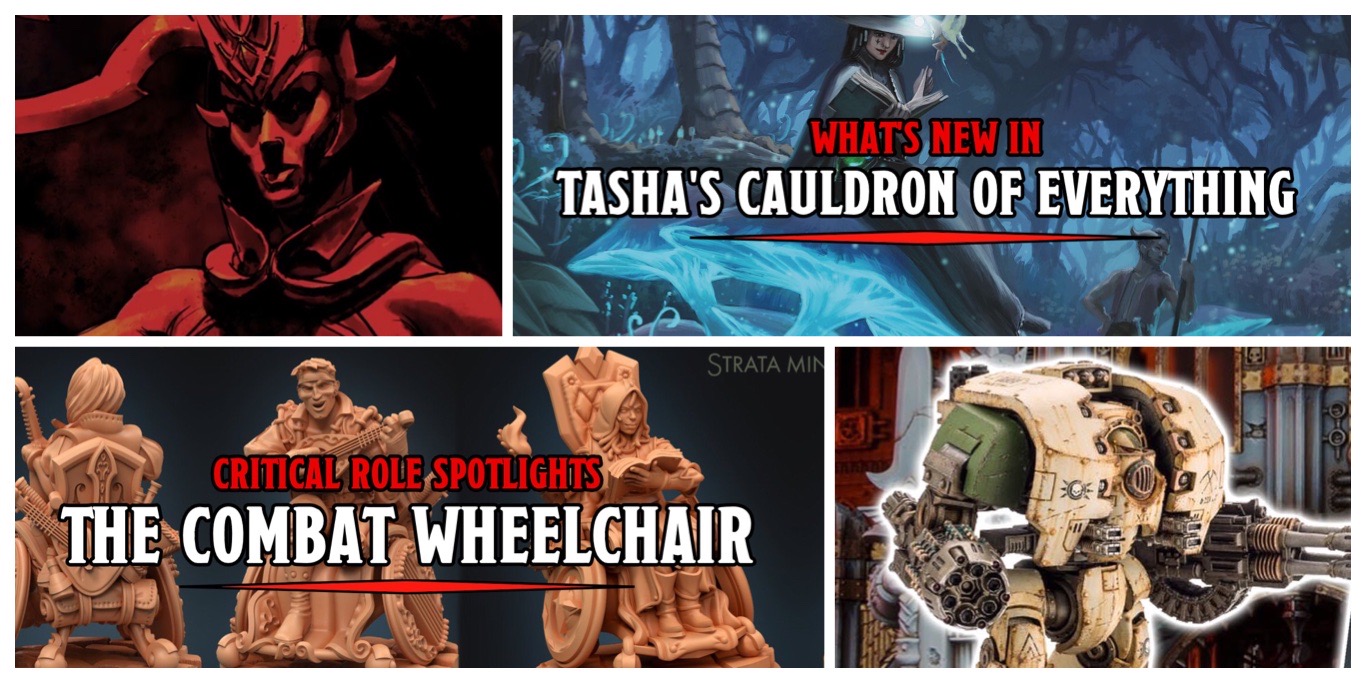 GW rolled out a spooky teaser for Halloween, a trio of 40K rulebooks, and we take a look at the new Leviathan dread. D&D has a peek inside Tasha's Cauldron, and Critical Role takes the Combat Wheelchair for a spin.
Pimpcron has been around the block a few times, maybe he should travel to another block.
Matt Mercer introduced a wheelchair using NPC onto the scene in this week's Critical Role, spotlighting both its usefulness and accessibility in D&D.
Fantasy Flight Games has an X-Wing Weekend of releases! The Heralds of Hope Aces Pack and a new TIE/rb Heavy are inbound.
It's Warhammer Day 2020! It's also Halloween! So naturally Games Workshop put out a Spooky teaser for us all to enjoy.
If you want to play a horrible mutant amalgamation/bioengineered perfect species that's a perfect fit for Halloween horror–the Simic Hybrid is for you!
Imperial Armour is out with new Forge World datasheets to shake up the game. Let's take a look at a player favorite.
Warhammer Day is here – celebrate with some new Pre-Orders from Games Workshop!
Today we turn the clock back over three decades to some of the Grimdark's original boxed sets.
Want to know which subclasses made the cut? Here's your chance to find out. Come take a look at Tasha's Cauldron of Everything's table of contents.
Change is coming to the Age of Sigmar. Broken Realms, the next big shakeup to AoS is coming, along with a new boxed set with new minis!
Subscribe to our newsletter!
Get Tabletop, RPG & Pop Culture news delivered directly to your inbox.