The doc to die for is back with this freakishly good Harley Quinn cosplay.
DC doesn't do much right these days, as evidenced by the recent flops with multiple movies in their cinematic universe. Suicide Squad was a nightmare of botched editing and scrapped plotlines; with some questionable costuming choices to boot. Margot Robbie shone above the mess and took back the fabulousness that is Harley Quinn.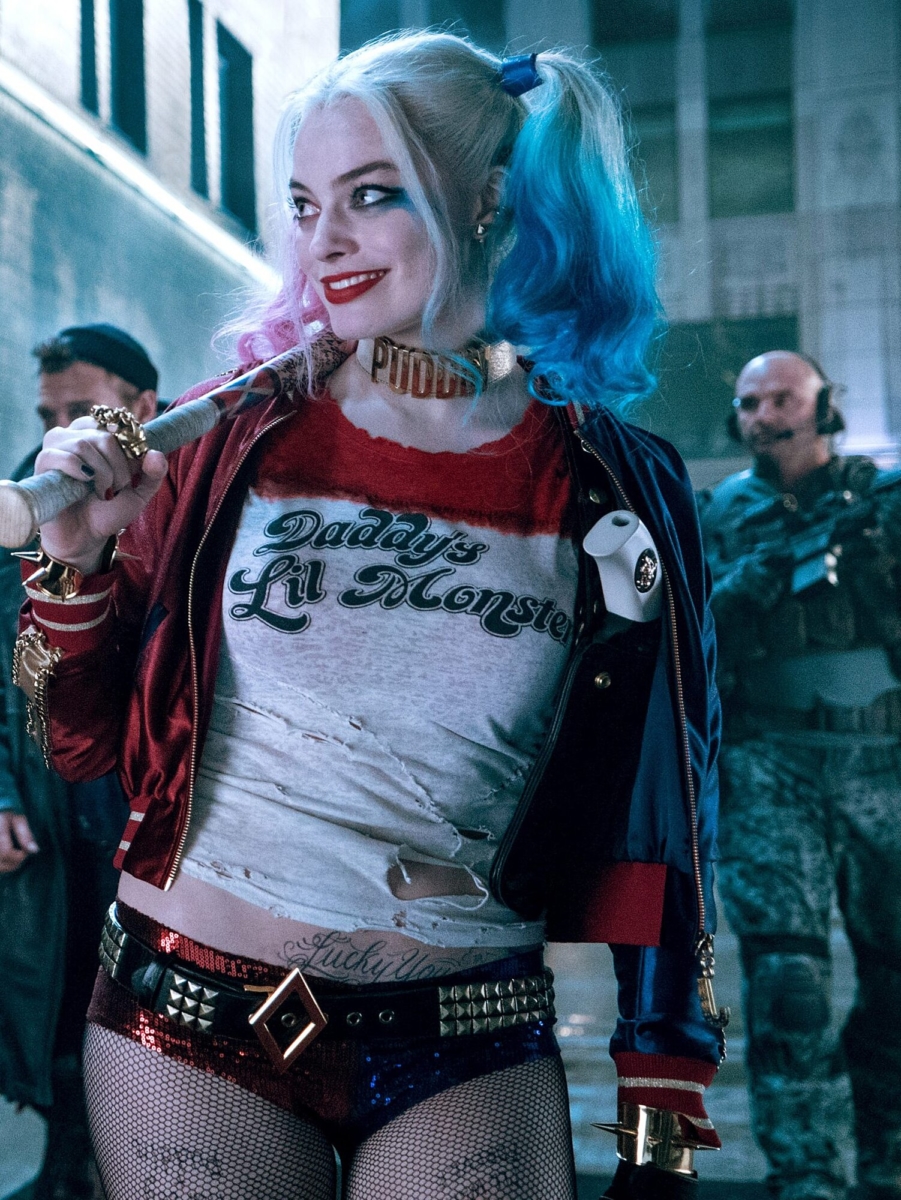 With Birds of Prey she proved that she is a titan in Hollywood. The movie is an epic comeback story for the character, launching Robbie into the spotlight and showing how powerful Harley Quinn can be on her own. Margot is advocating to get more of Harley's story (let's keep our fingers crossed for a HarleyxIvy on-screen kiss!!!) on screen.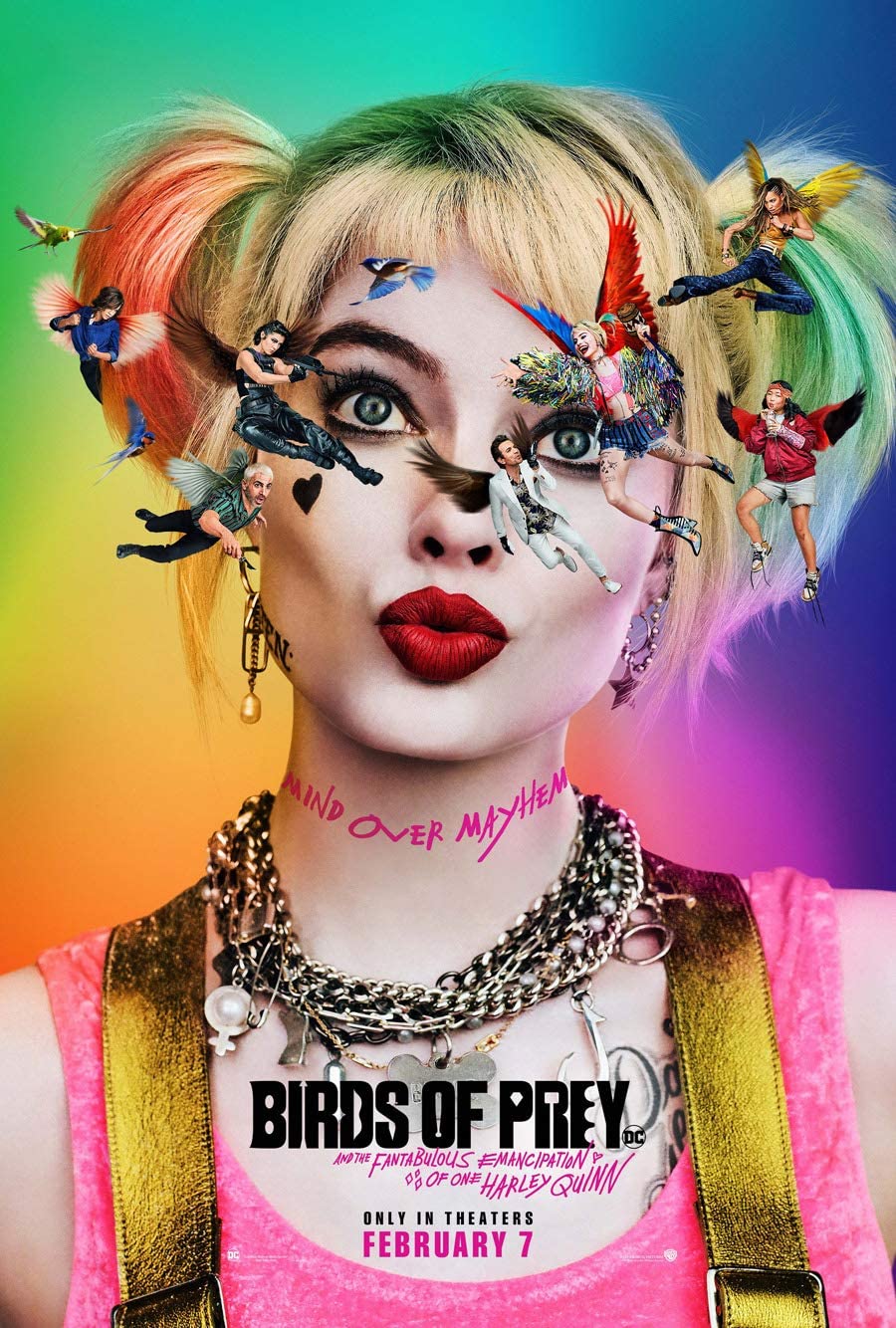 Gracie the Cosplay Lass is an AMAZING cosplayer. With her gorgeous features and talent for stepping fully into her strong female heroines, Gracie has some epic Cosplays under her belt. We've featured her work before, and this definitely won't be the last time we do so. Enjoy these astoundingly good Harley Quin Cosplays!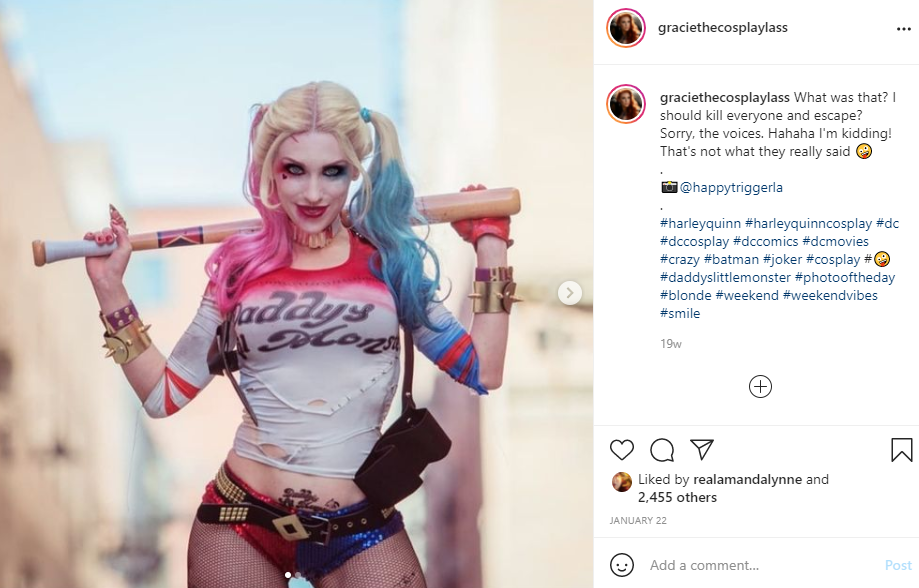 "Now That's A Killer App!"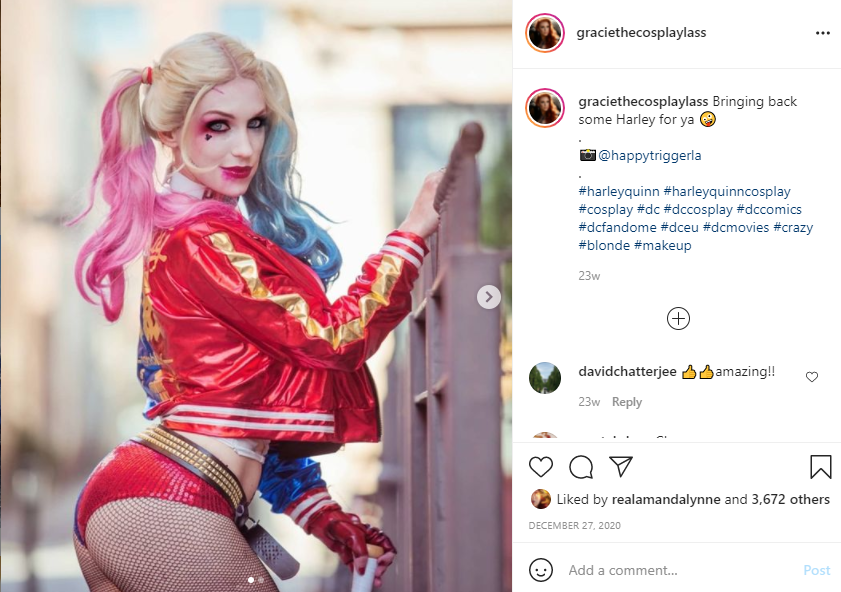 "A-Okay, Mr J."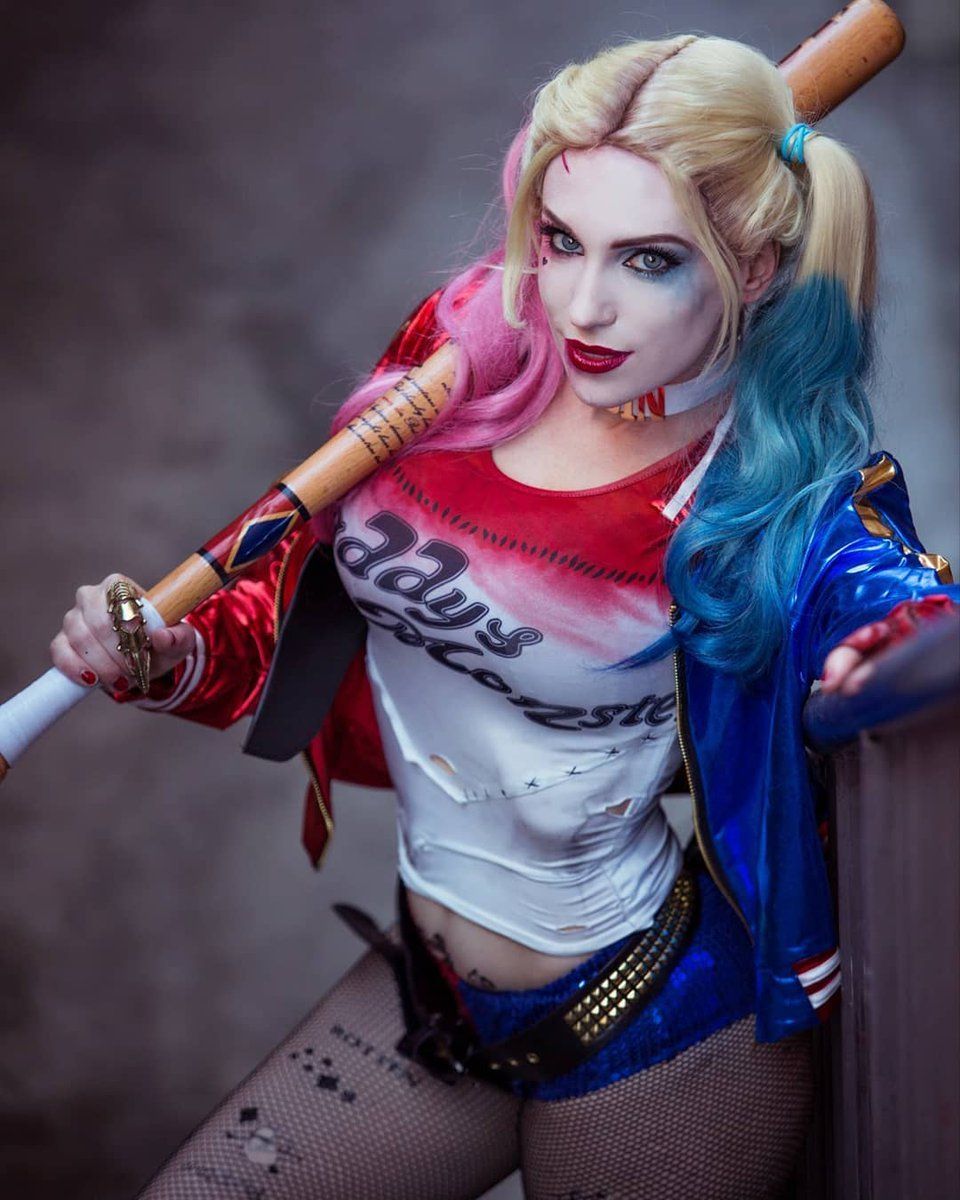 "It's The End Of The World. Have A Drink With Us."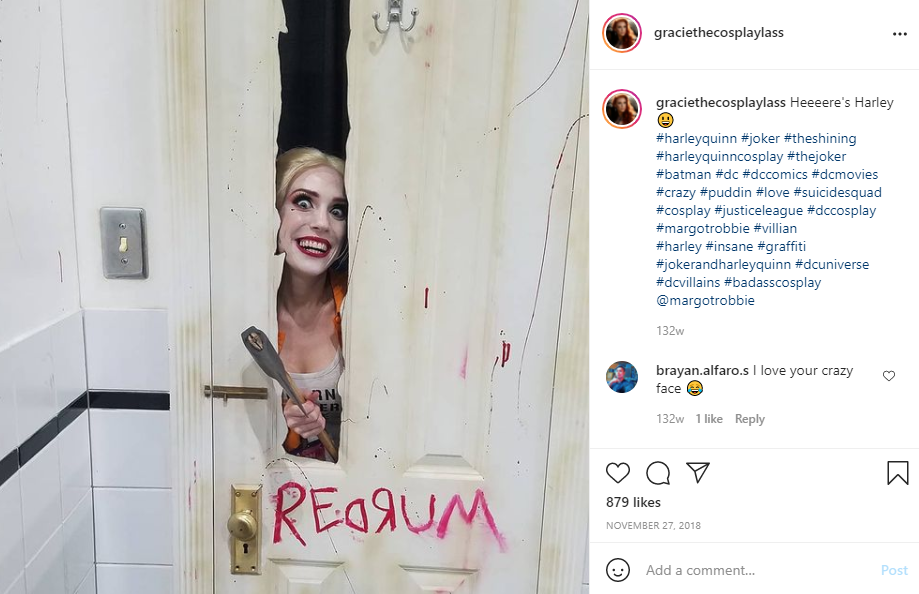 "Sweetie, Get Mommy's Bazooka."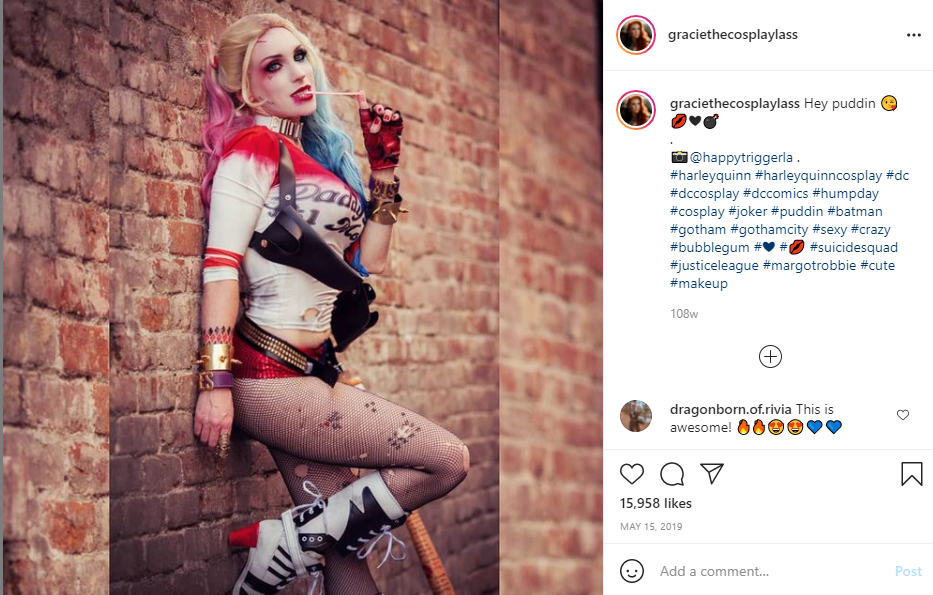 "I'm Rubber, You're Glue, Whatever You Say Bounces Off Me And Makes A Six-Inch-Diameter Exit Wound In You."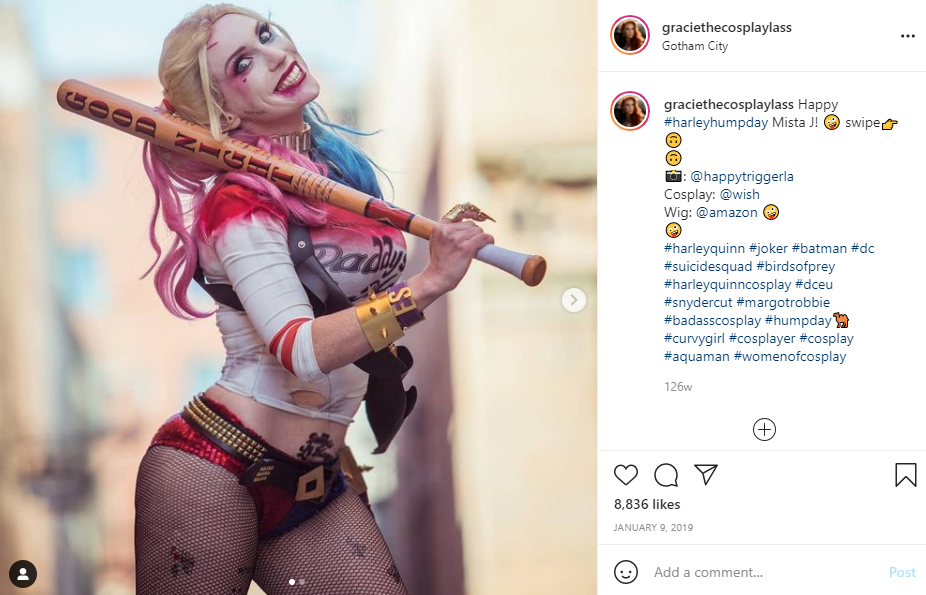 "The Joke's On You, I'm Not Even A Real Blonde"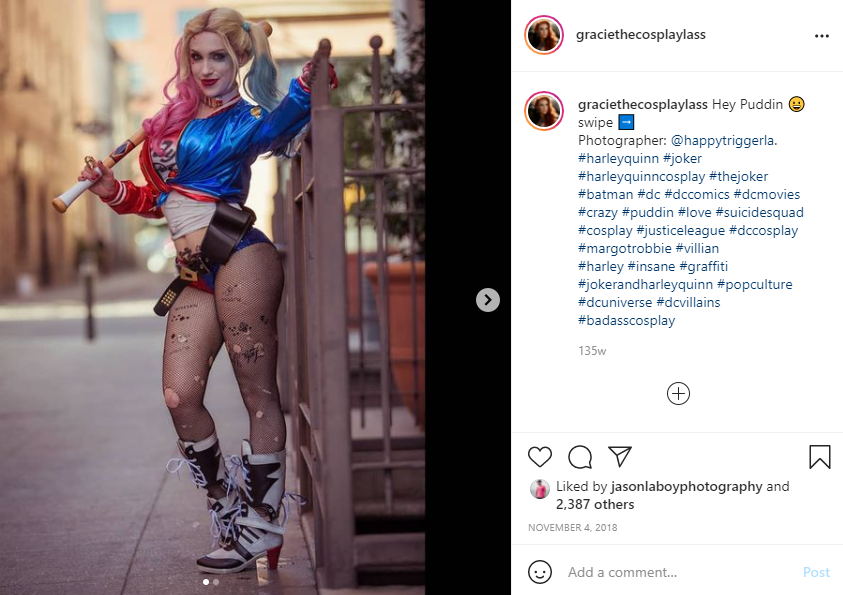 "You Really Put The 'Fun' In Funeral"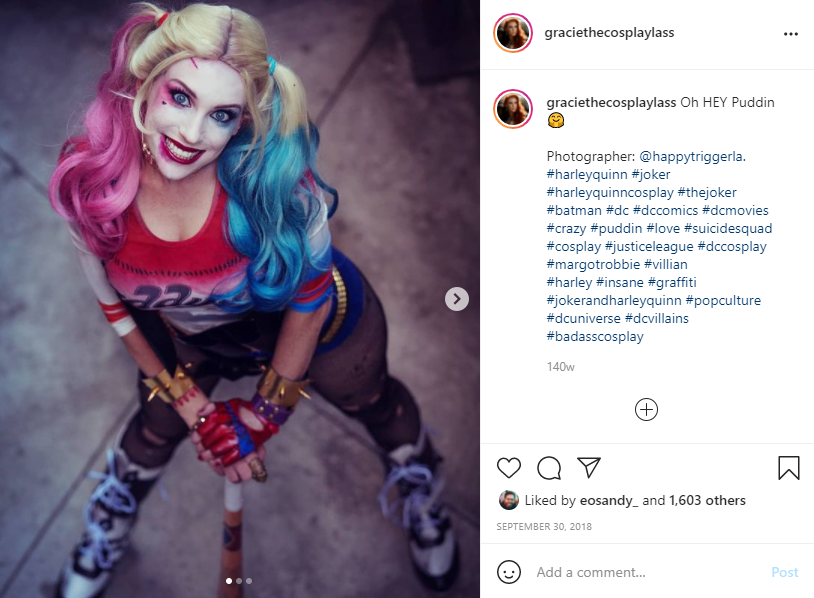 "Love Your Perfume. What Is That, The Scent Of Death?"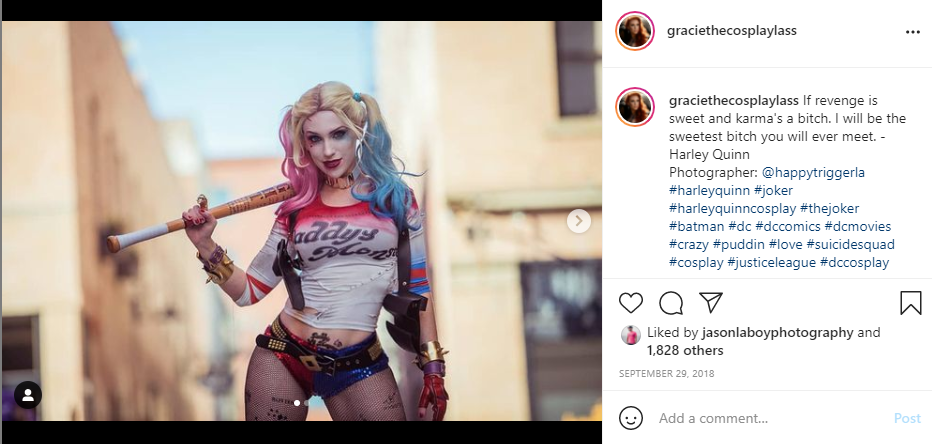 "I found The Joker's psyche disturbing, his dementia alarming, and his charm irresistible! What can I tell ya? The guy just did it for me."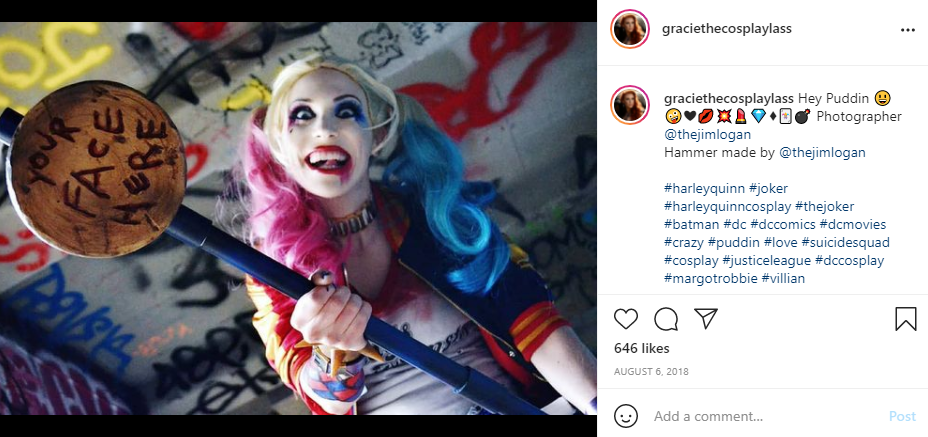 "That's so cute, you think you're scary. Well, mister, I've seen scary and you don't have his smile."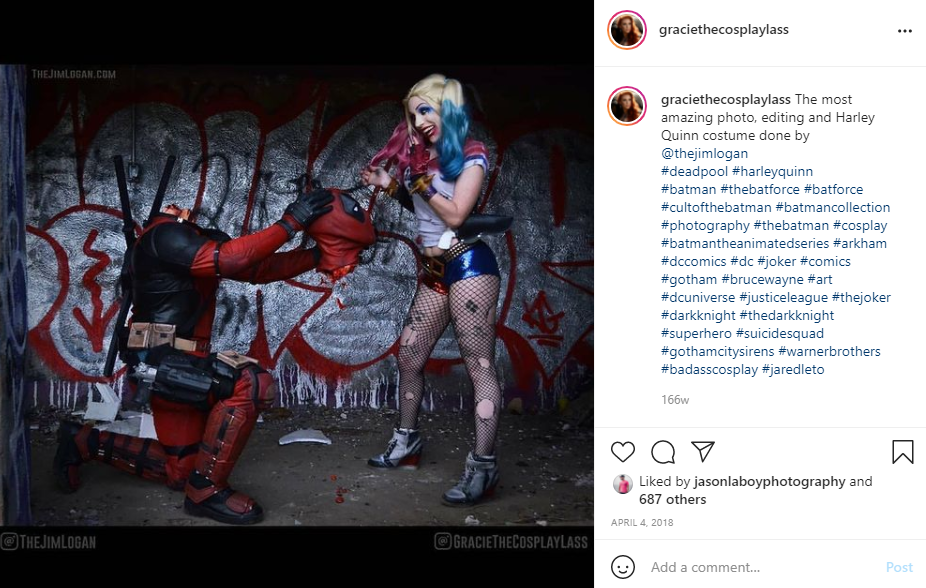 You can't deny there's an element of glamour to these super-criminals."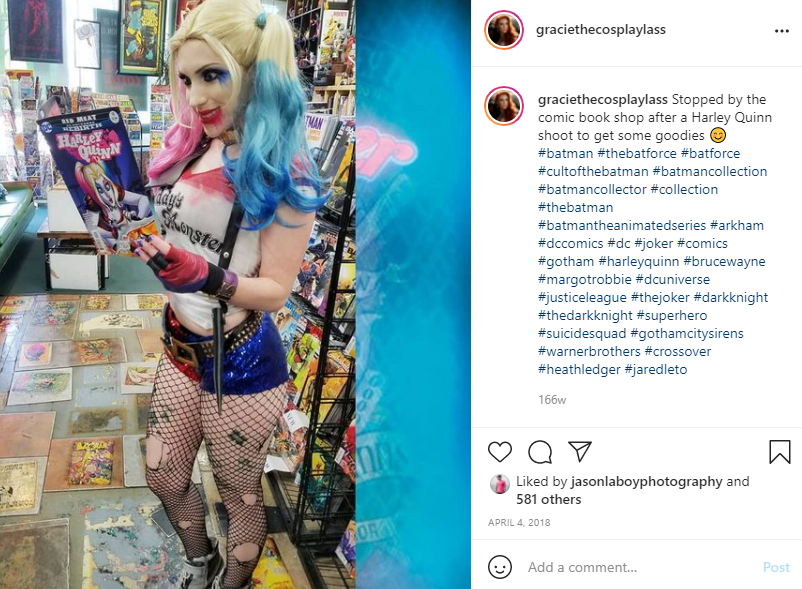 "What, you were just thinking you can have a happy family and coach little leagues, and make car payments? Normal is a setting on the dryer. People like us, we don't get normal!"
~Join us next week for more Cosplay Coverage~
Have a Cosplay question you would like Mayhem's Muse to answer? Know a Cosplayer you'd like to see featured?
Learn more about Mayhem's Muse