Cosplay: 'Genshin Impact's Heroes Welcome a Savior from Another World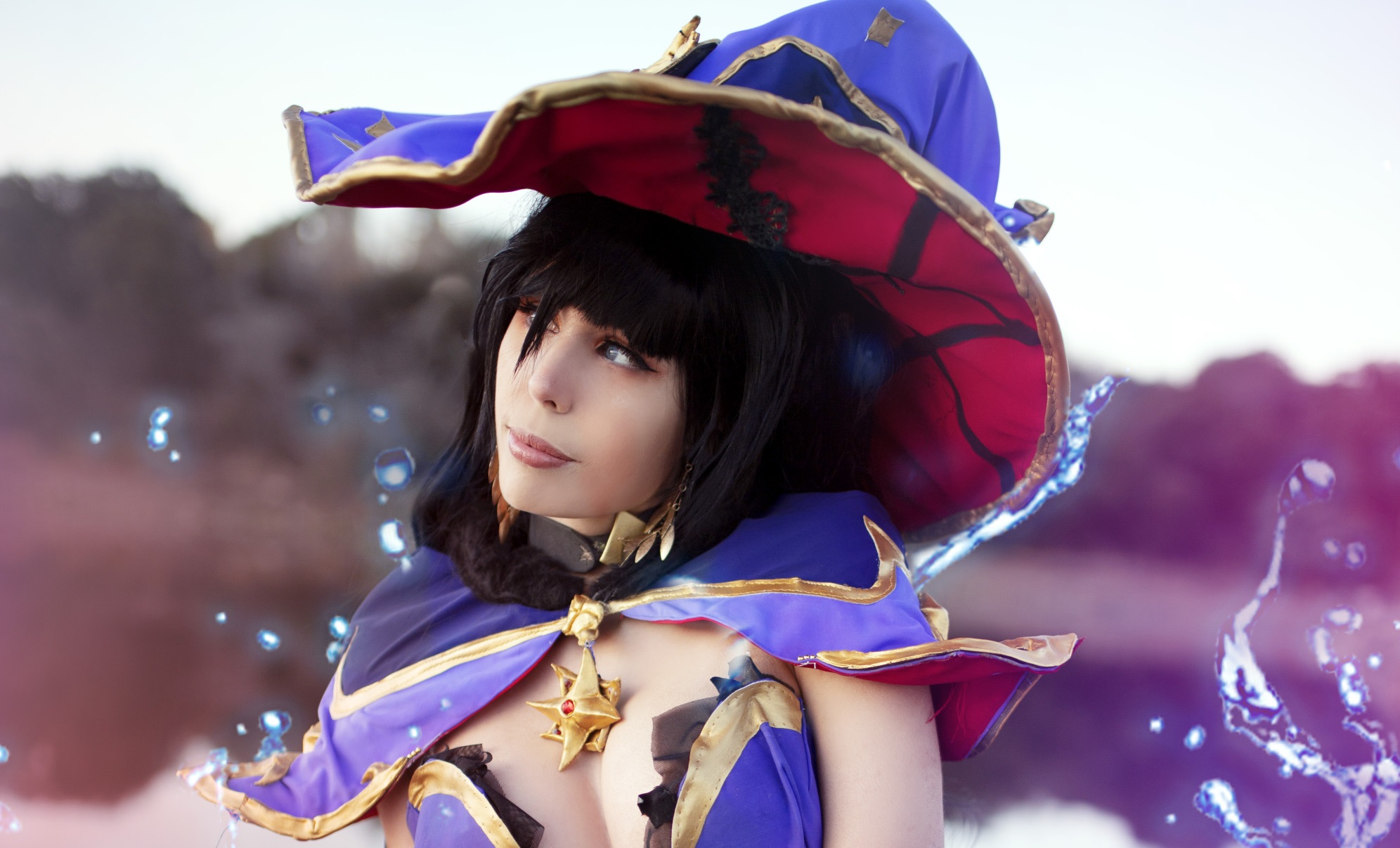 As Horizon Zero Dawn's Aloy steps onto the scene, let us celebrate the gorgeous art of Genshin Impact Cosplays!
MiHoYo has a marvel on their hands with 2020's video game Genshin Impact. Colorful, dynamic, and charming- this game has it all, and is free-to-play on top of all! The game has quickly rose to stardom in the video game lovers community, with its stunning character dynamics and cinematic storytelling.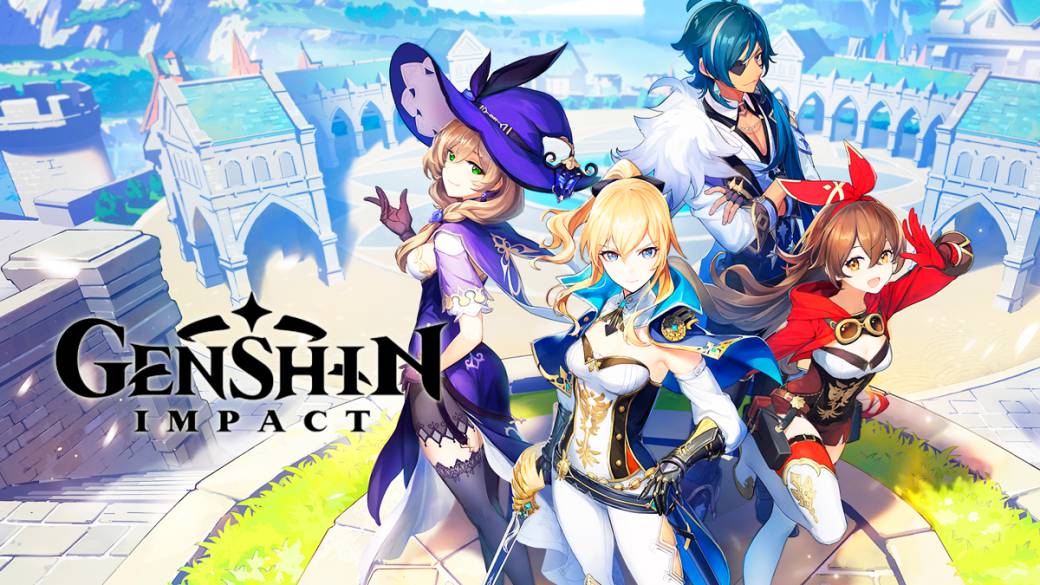 Though the video game only hit the internet in the final months of 2020, it has already captured the hearts of cosplayers around the globe. With upcoming partnerships between other game companies and characters, we are very excited to see the partnership between MiHoYo and Guerilla Games- Horizon Zero Dawn's Aloy is coming to Genshin Impact!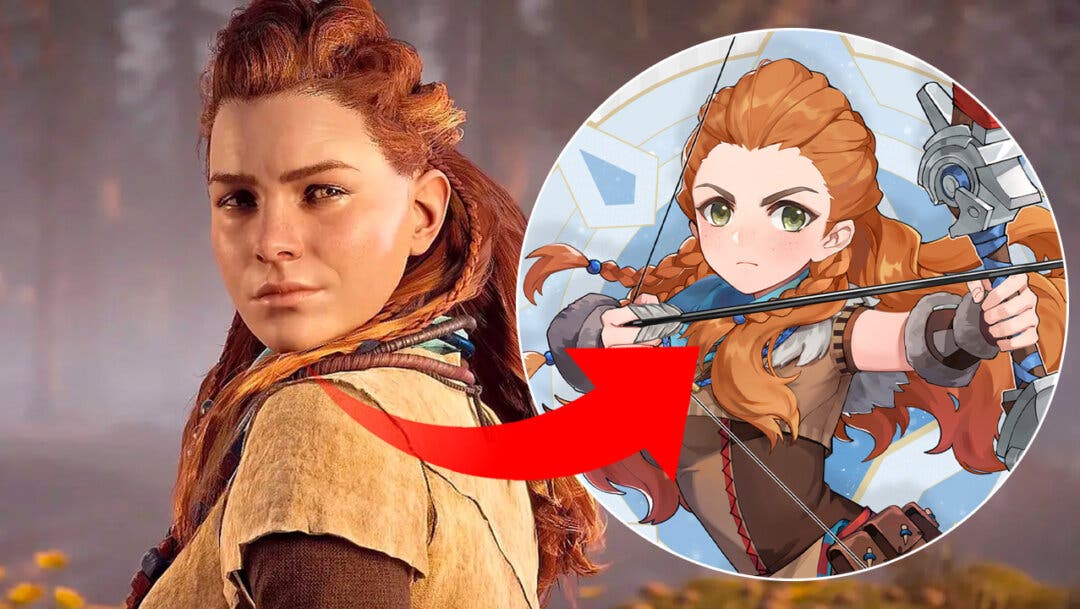 Aloy has been given the Chibi treatment, and will now be a very exclusive featured character in the world of Genshin Impact. It is exciting to see the partnership between these studios, which shows that Horizon Zero Dawn will continue to be a major player in the video game world for a long time coming. Look out for her addition after some scheduled maintenance on October 13th.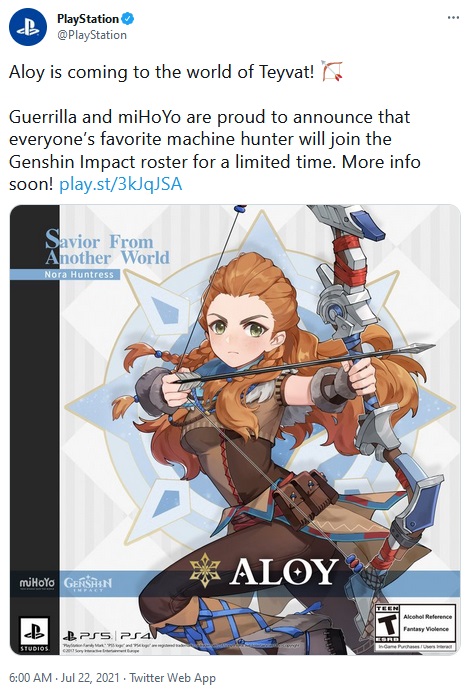 Subscribe to our newsletter!
Get Tabletop, RPG & Pop Culture news delivered directly to your inbox.
We have been celebrating the wide array of gorgeous Aloy cosplays for a long time now, and are excited to see future crossover possibilities with Genshin Impact (and other games like Fortnite where Aloy is featured). There are a myriad of cosplays floating about from the game, and today we will celebrate some gorgeous works of art with these Genshin Impact Cosplays.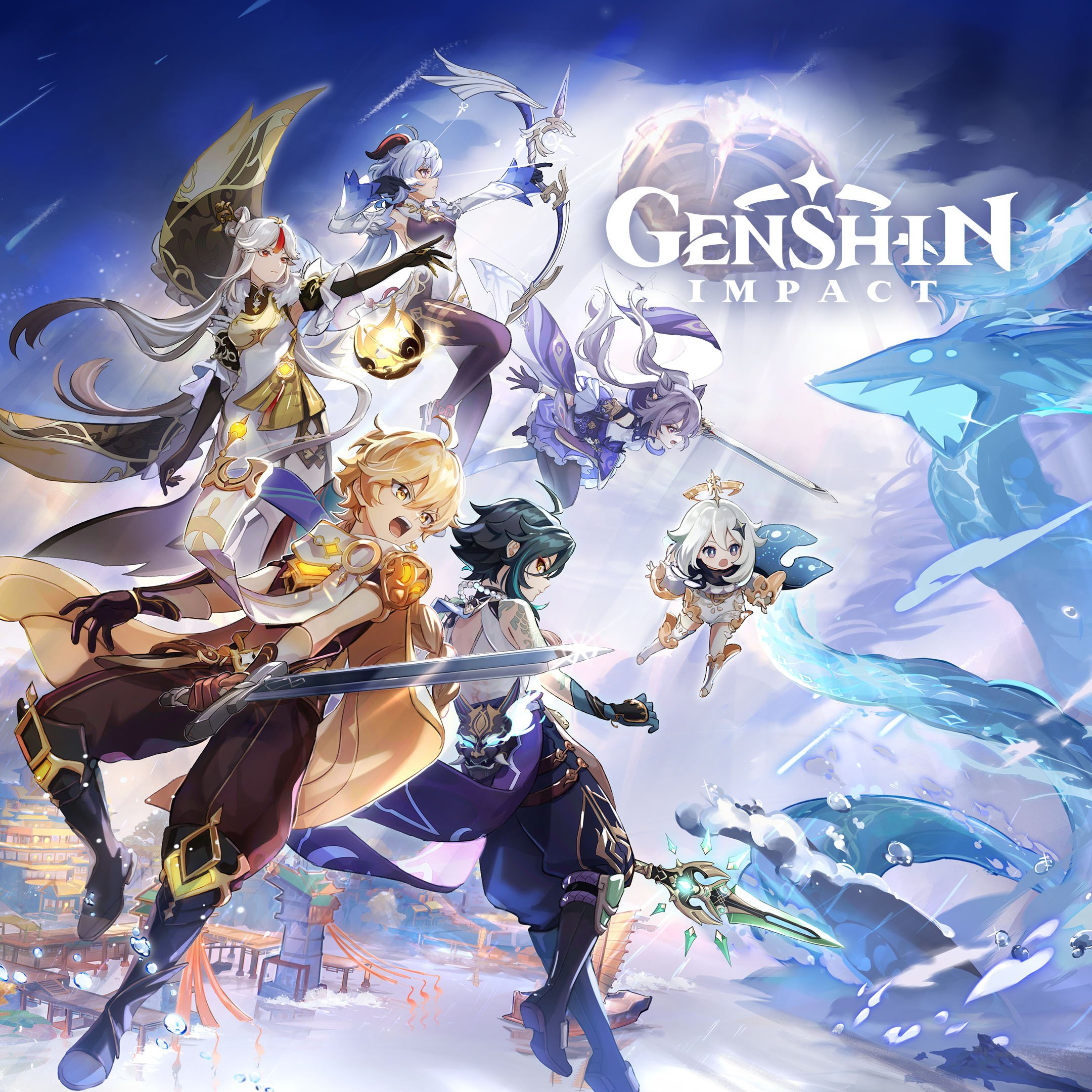 HendoArt
HendoArt has captured a whimsical quality with these images. The lighting is soft and ethereal, and her use of makeup and color add a softness that looks like a fantasy novel cover.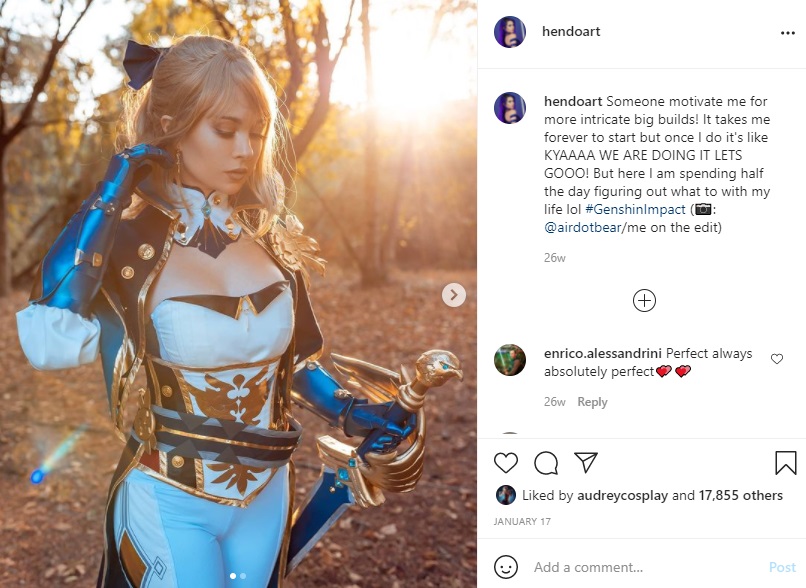 "I am Jean, the Dandelion Knight, requesting approval to join your party. From this day onwards, my honor and loyalty lie with you." -Jean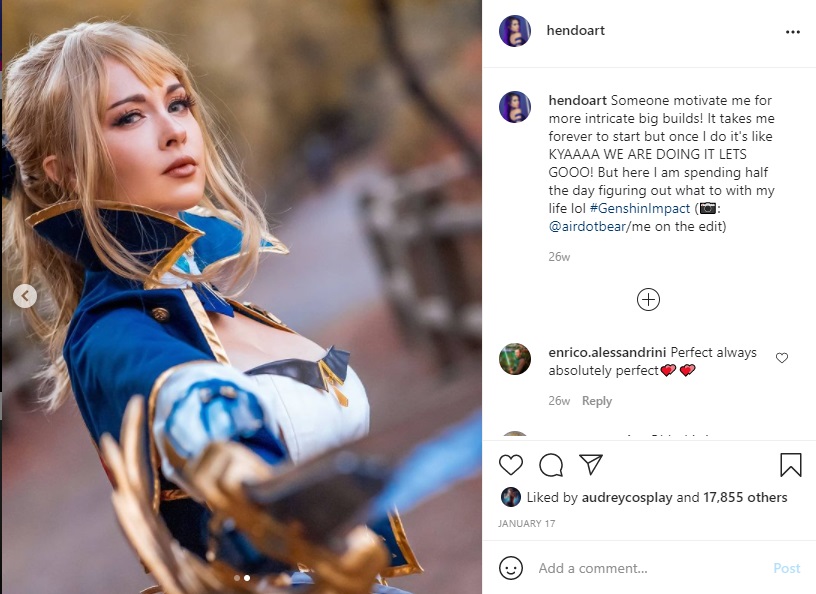 "You have my complete and full support. Of course, if your path ever deviates from justice, I will not hesitate to point it out." -Jean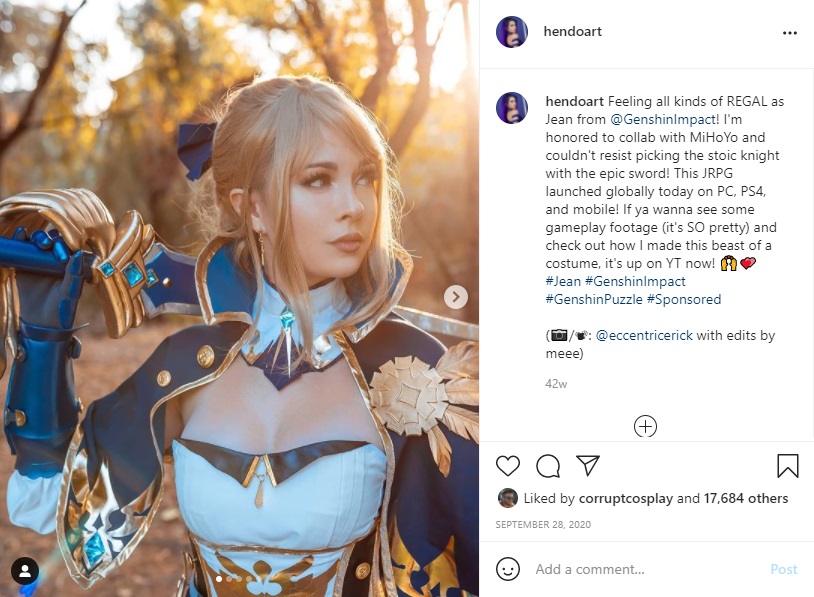 ""For Mondstadt, as always" is the Gunnhildr family motto. Every time I use my Vision, I am reminded of my mother and the hopes of the people of Mondstadt. For Mondstadt, for freedom — that is what I fight for." -Jean
RoseMagpie Cosplay
Genderfluid cosplayer RoseMagpie has an uncanny ability to transform for cosplay. She plays both male and female characters flawlessly, and this Bennett cosplay takes the cake. It's cute, charming, and adorably mischievous.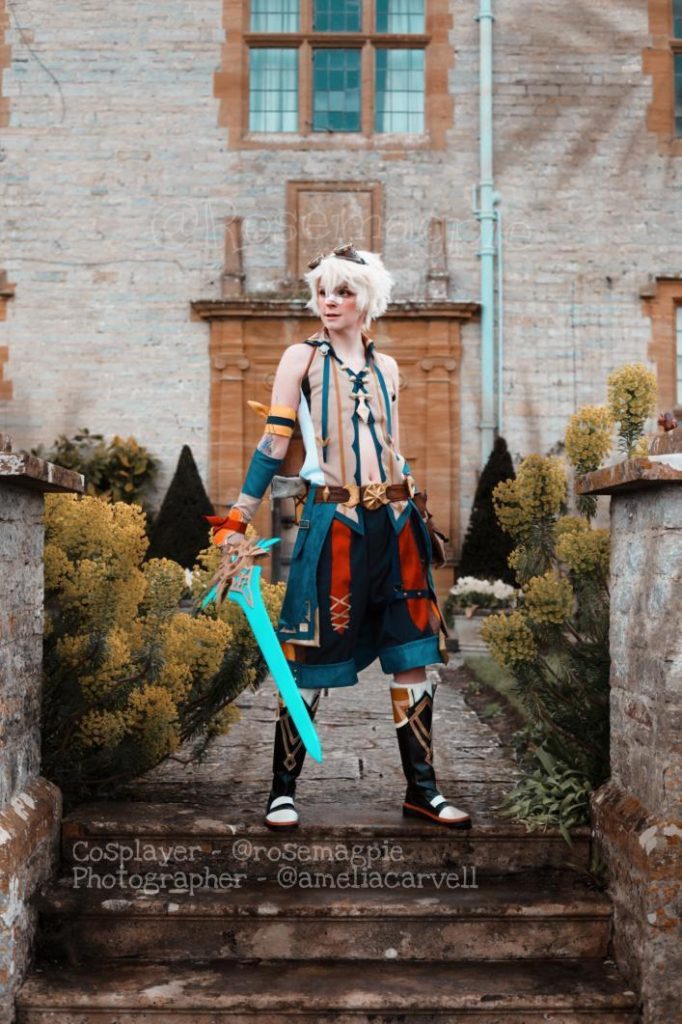 "This is your team? Cool… I like the vibe. I'm Bennett, leader of Benny's Adventure Team. Any chance we can team up? Please?" -Bennett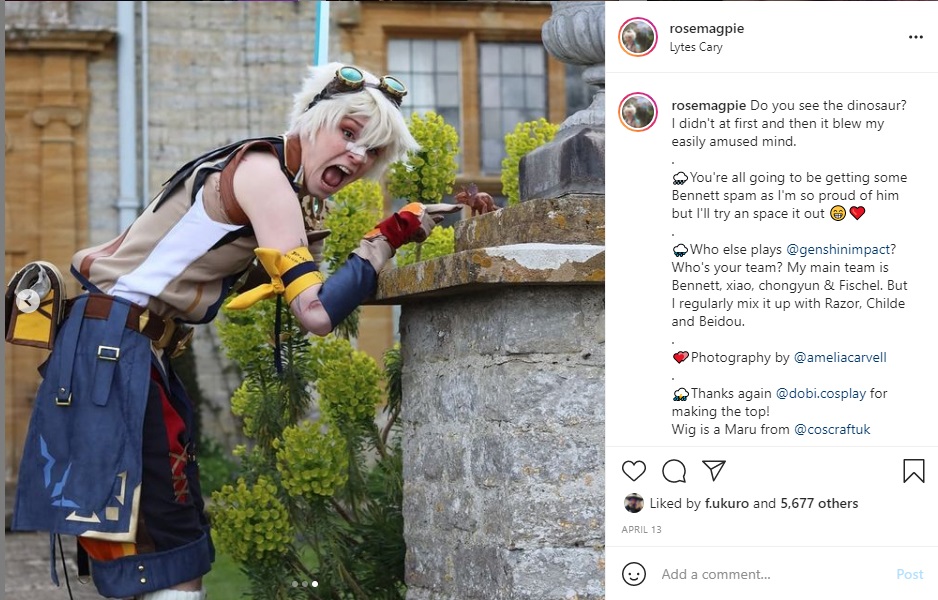 "No-one's joined me on an adventure in ages. C'mon, let's go!" -Bennett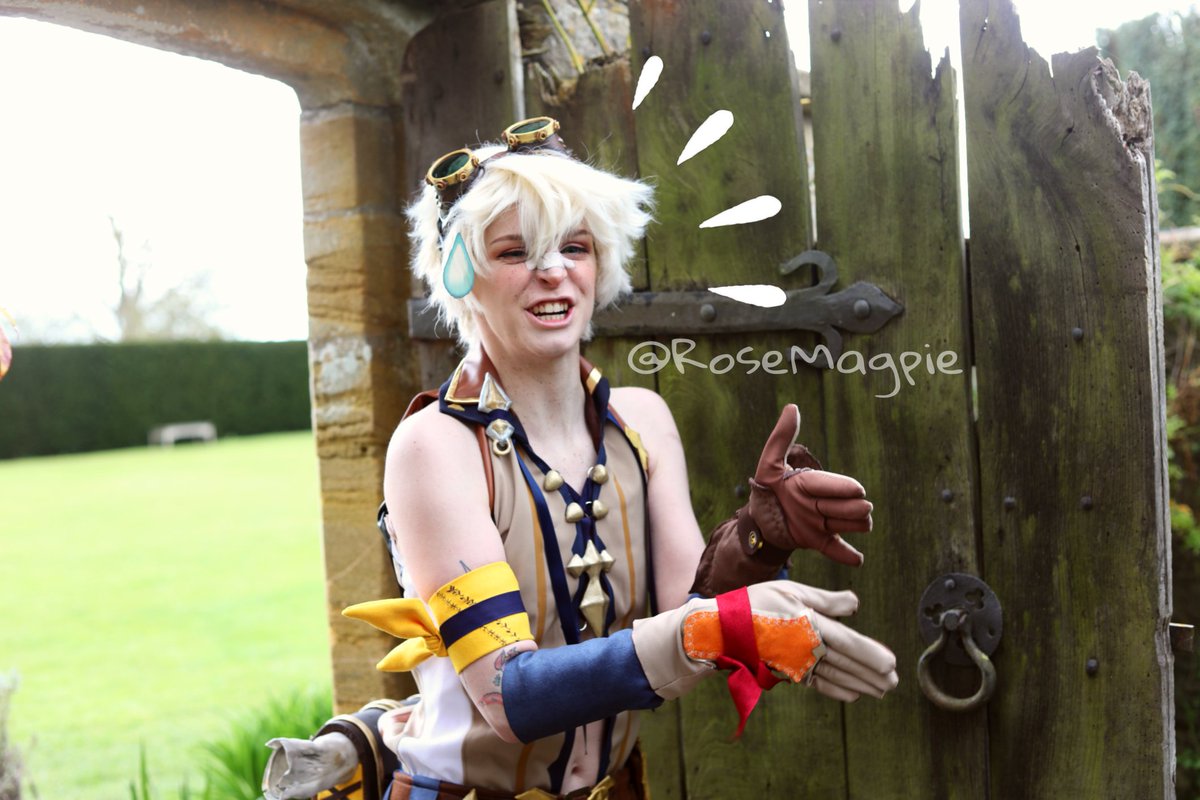 ""Good things come to those who don't wait around!" That's what they say, anyway. Knowing my luck, the opposite is probably true for me…" -Bennett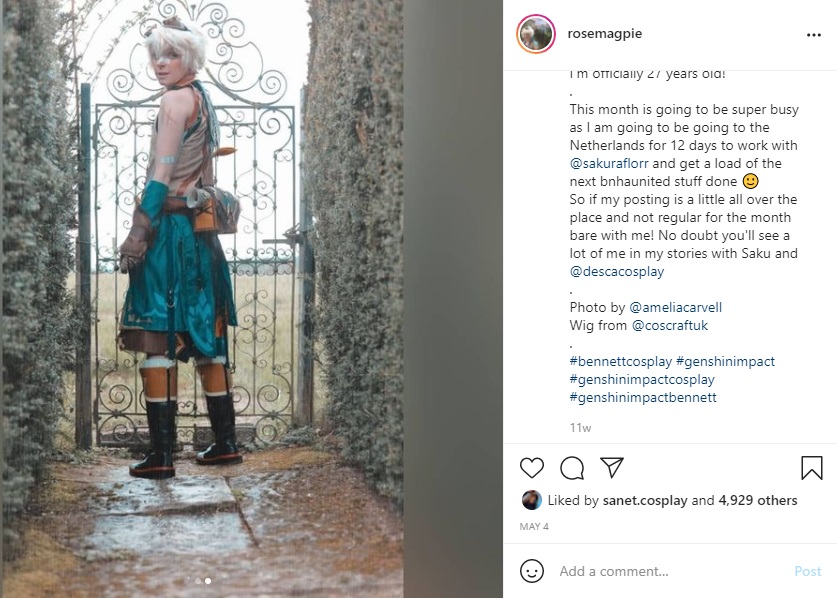 "It always rains when I go on an adventure." -Bennett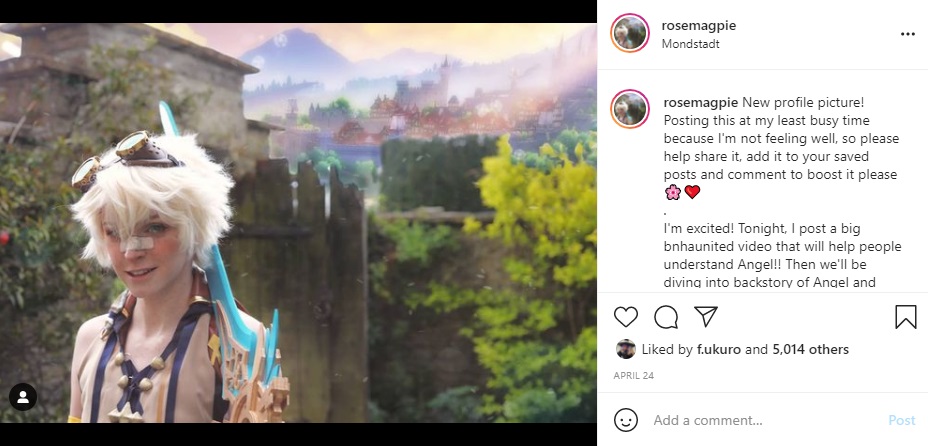 "Hey, wanna go talk to my dads for a bit? They tell the best adventure stories!" -Bennett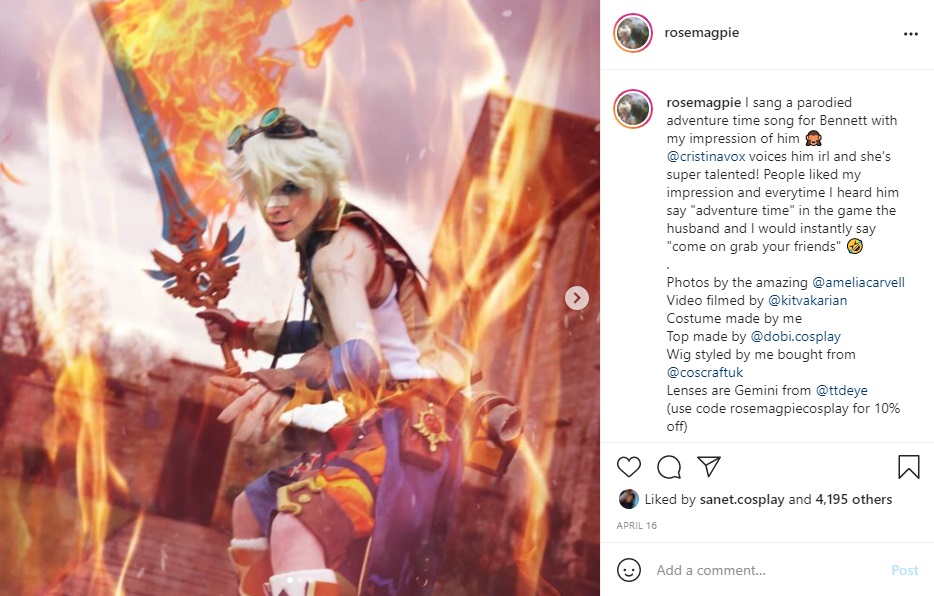 " I think I get why you teamed up with me now. It's 'cause we're the same, you and I – we both like that adrenaline rush you get from being in dangerous situations. That's what makes adventuring so addictive!" -Bennett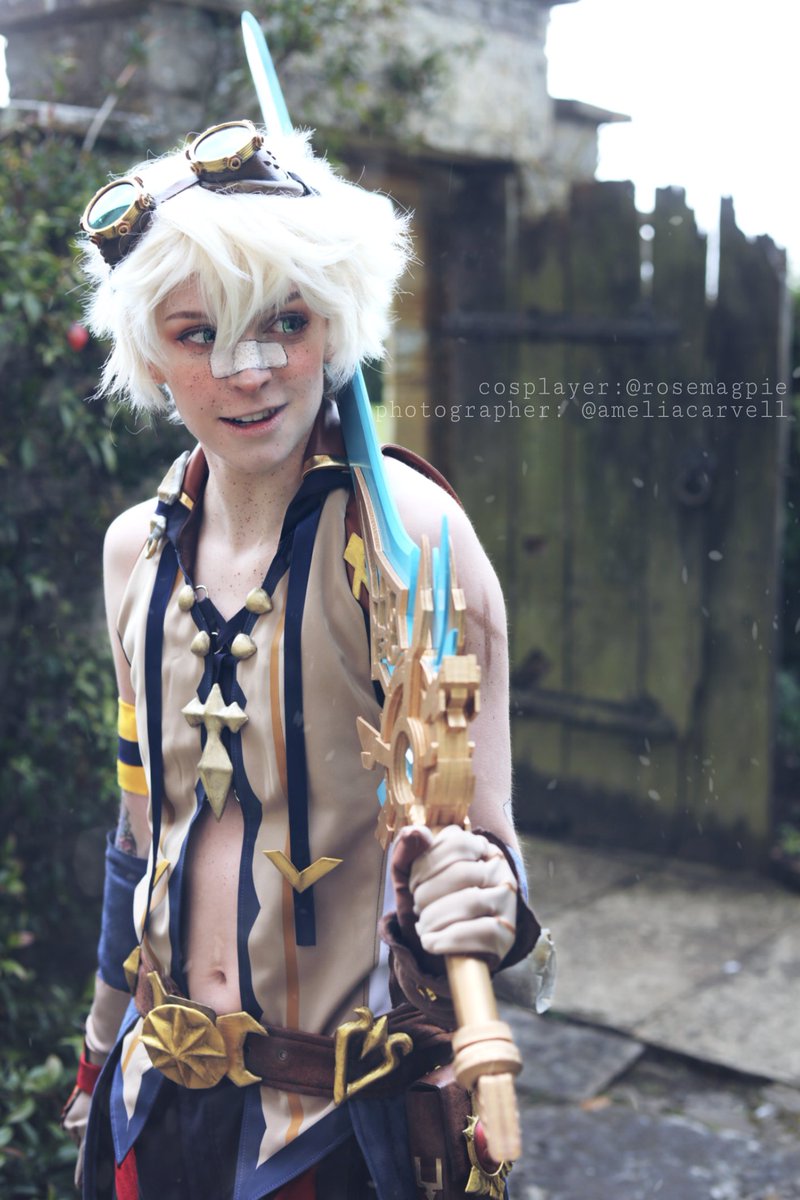 "Getting recognized by the gods was the last thing I expected, seeing as how I'm so unlucky all the time. But if the gods haven't given up on me, I guess that means I shouldn't give up on me either." -Bennett
KateKey Cosplay
KateKey brings the sassy, sultry side of cosplay to life with her projects, and these ones are no exception. She uses strong colors and strong camera angles to showcase the dynamic range which brings these cosplays to life.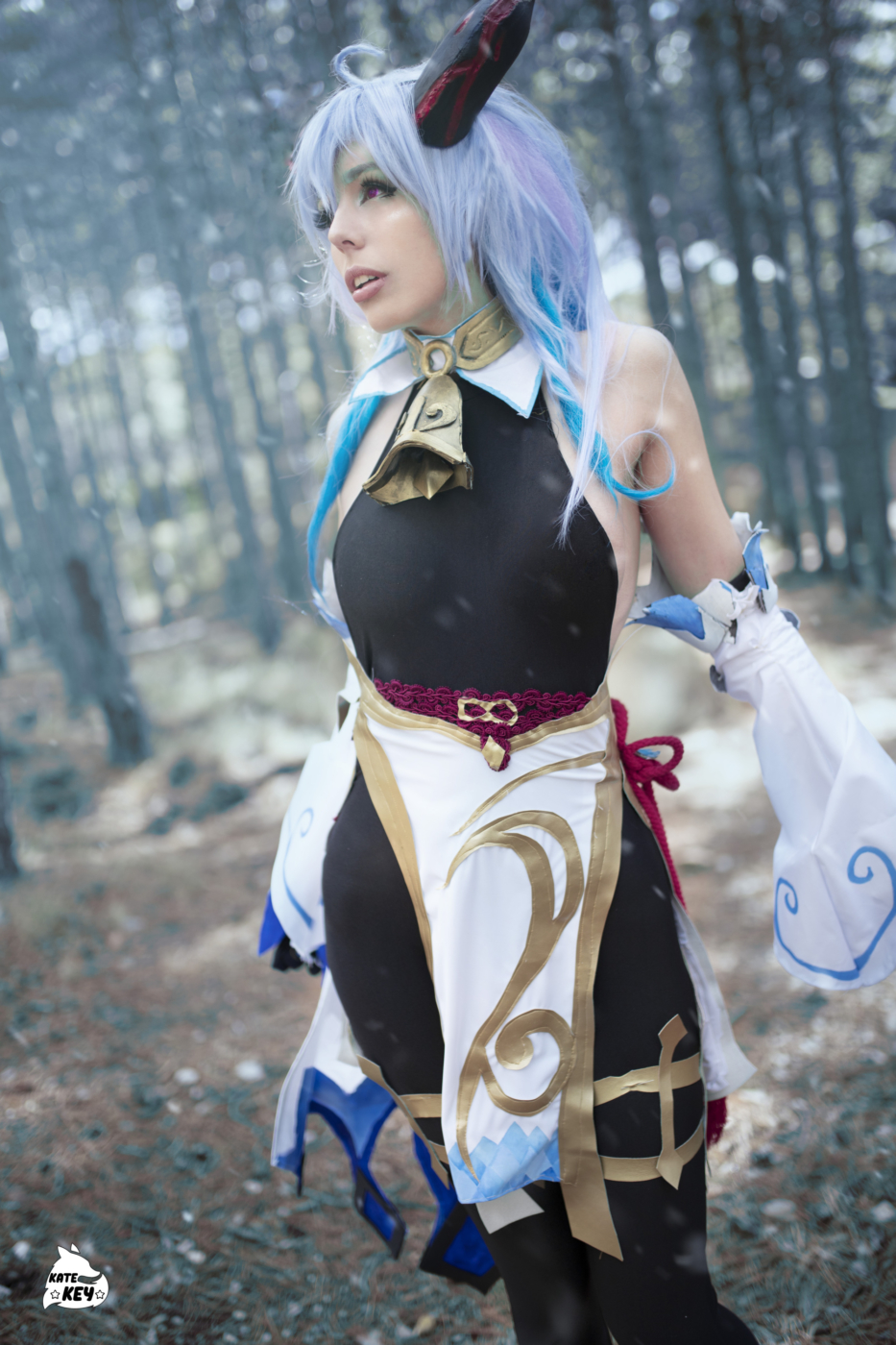 "If you lie on the grass, you can feel the heartbeat of the world." -Ganyu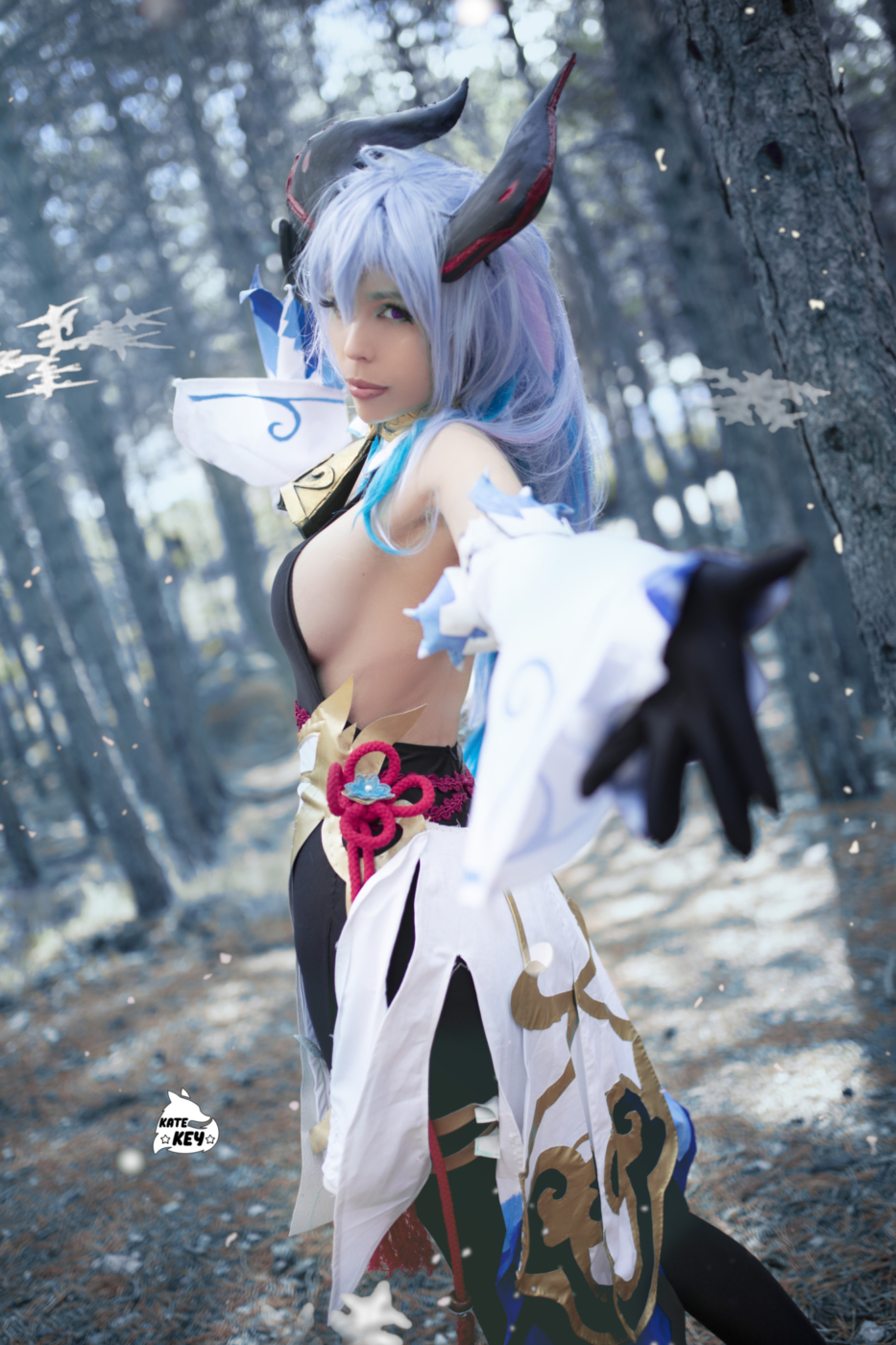 " It is something of a luxury, but I love listening to the rain from the courtyard." -Ganyu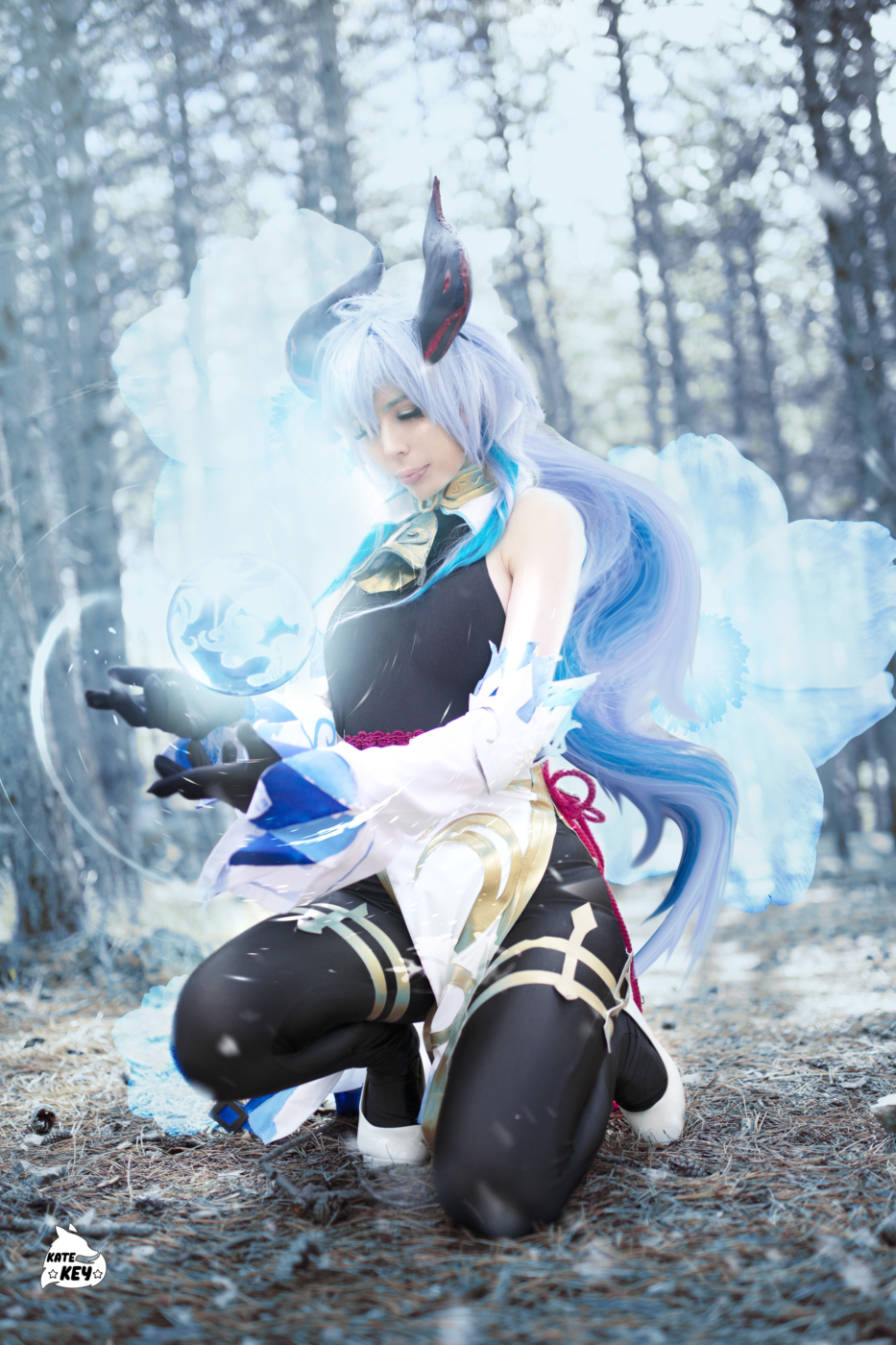 "May Rex Lapis watch over you. May your dreams be peaceful and sweet." -Ganyu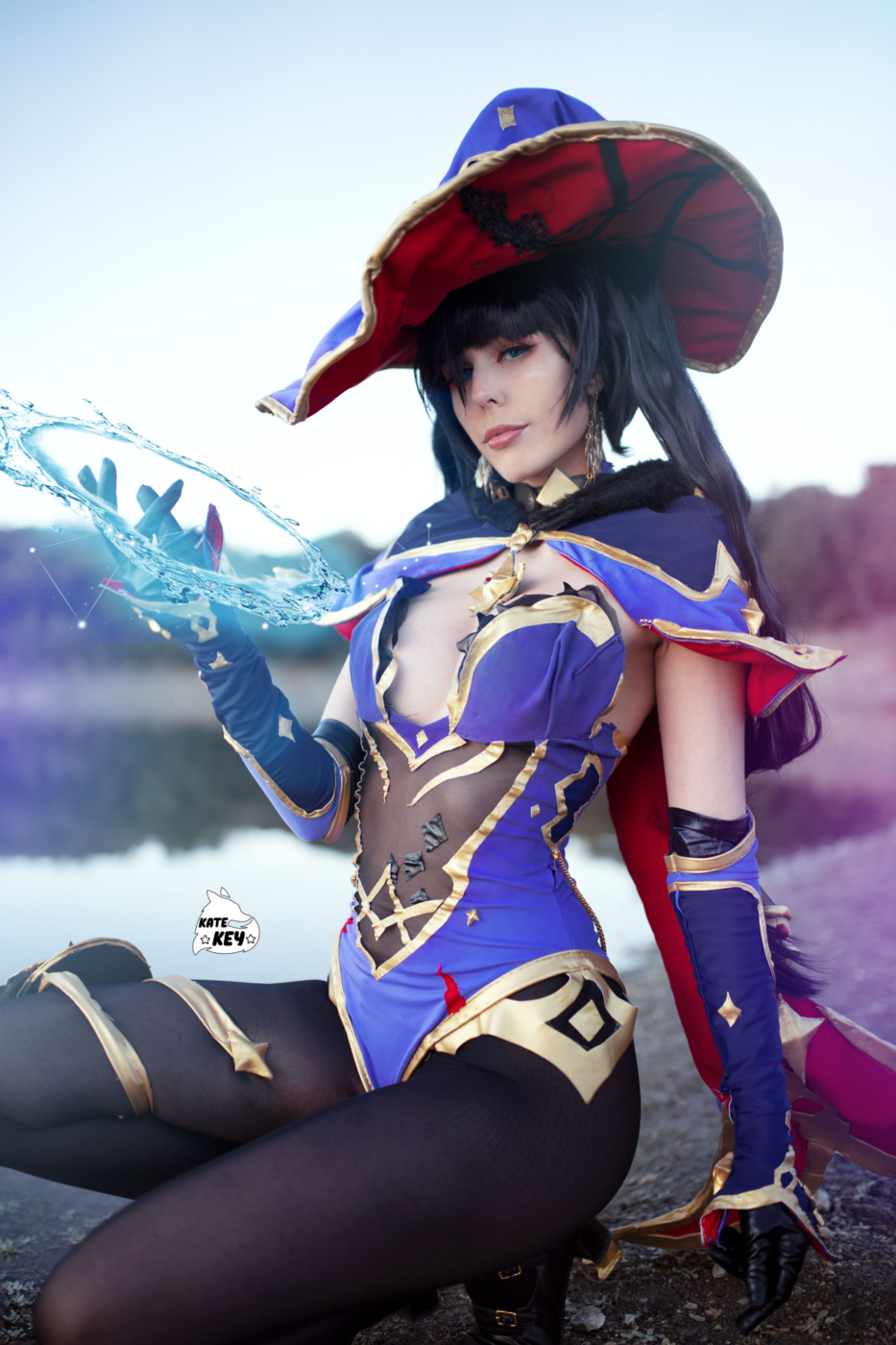 " I am Astrologist Mona Megistus, meaning "The Great Astrologist Mona." If it is divination you seek from me, then I ask you respect my name by learning it wholly, here and now." -Mona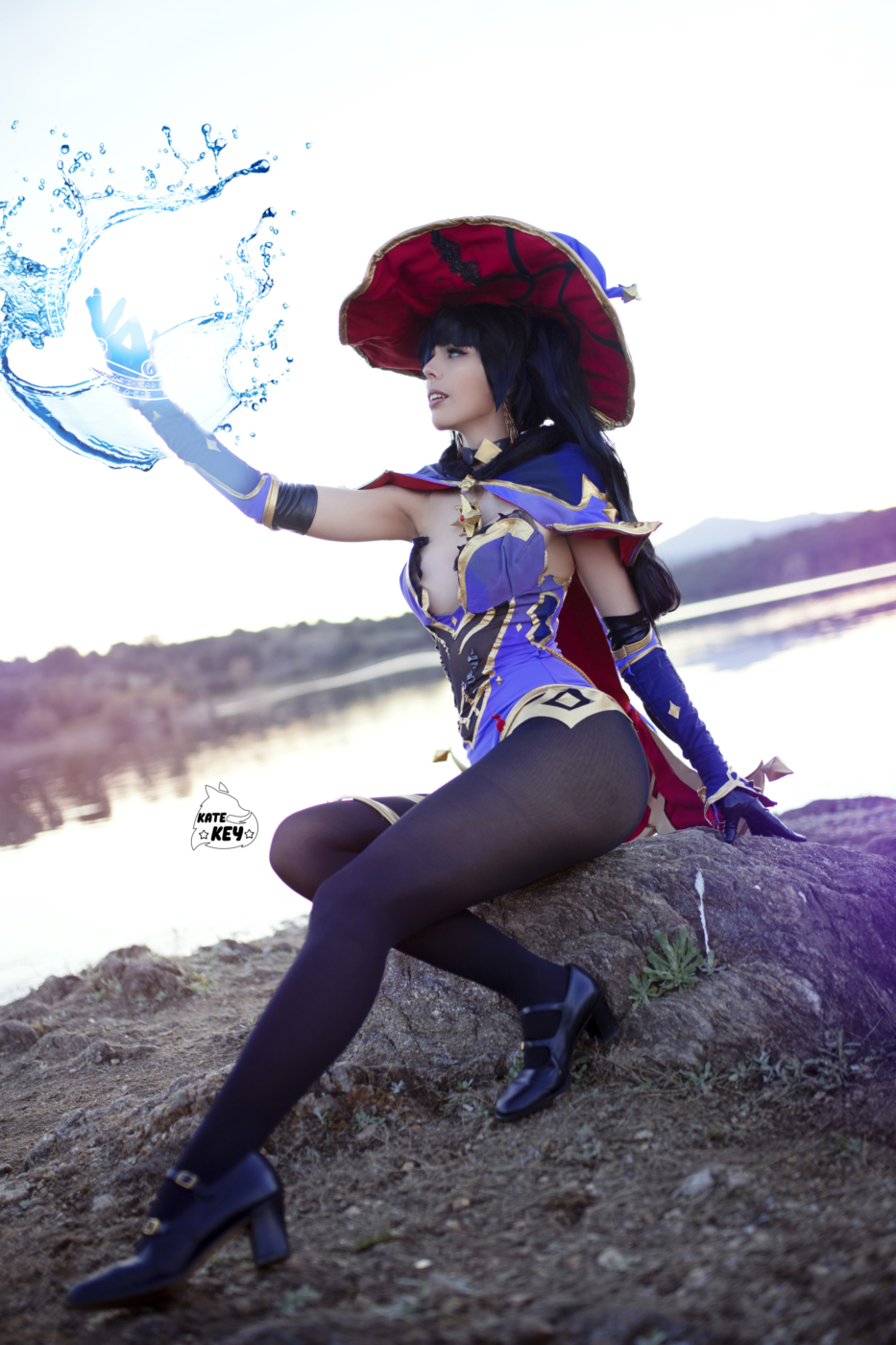 "Divination is about precisely foretelling one's written destiny. Over-embellishing that fate only leads to misconception." -Mona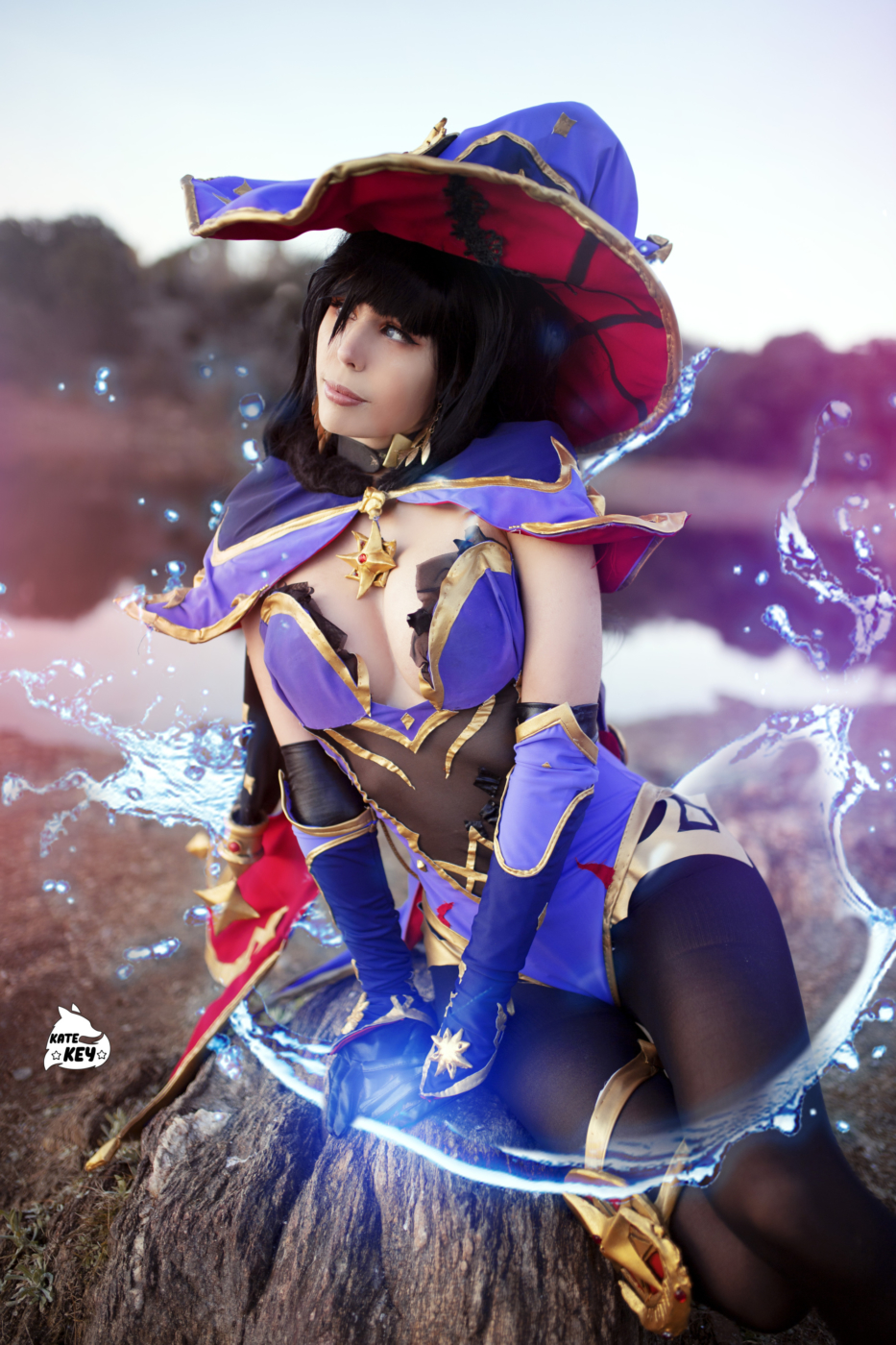 "Astrologers must rid themselves of material desires. Only by ridding oneself of clutter can one see the true world around them." -Mona
Okamiisaya Cosplay
Okamiisaya specializes in the dynamic anime style of cosplay. With wigs styled to perfection and almost cartoonish proportions created by strategic camera angles, she brings a mysterious quality to Rosaria that is gorgeous.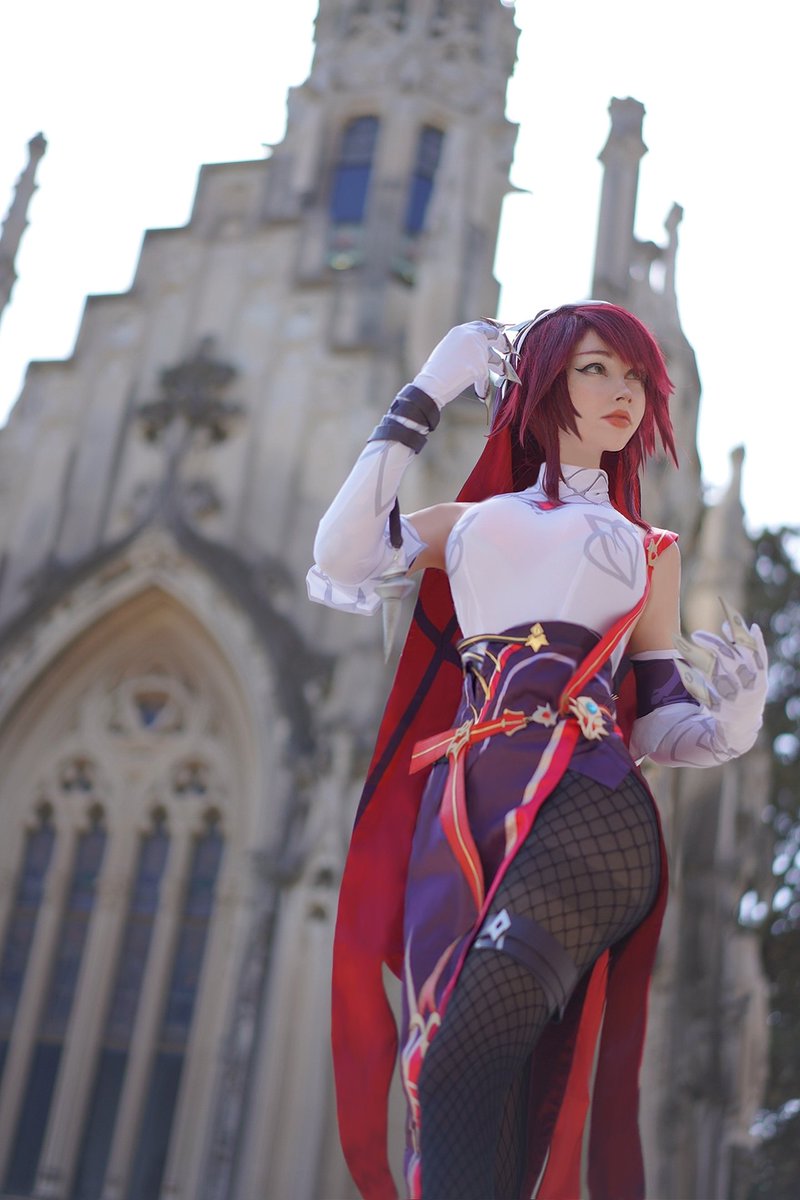 "Listen disciple, if you've got a problem you can't handle, then I'm the one for the job. But if you're looking for prayer, you'd better find some other Sister …Huh? You're not a disciple?" -Rosaria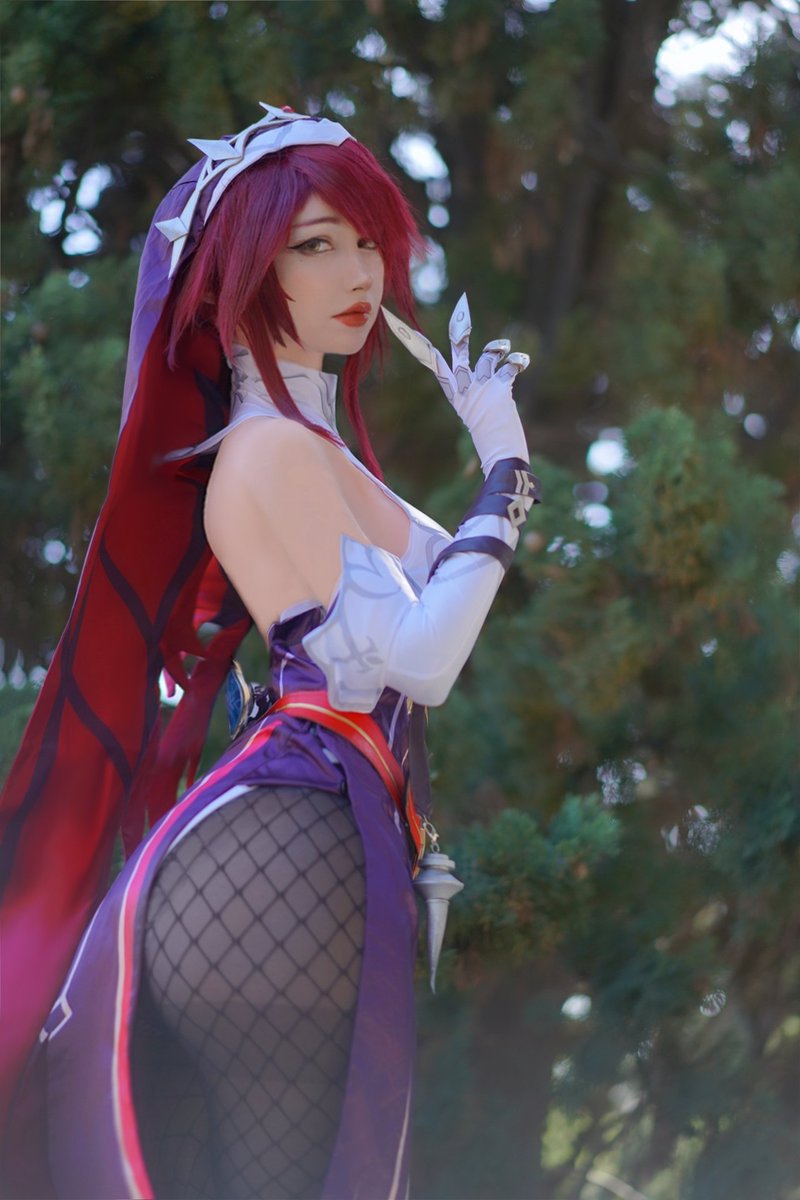 "I'd say I sleep even better in the afternoon sun. You should try it sometime." -Rosaria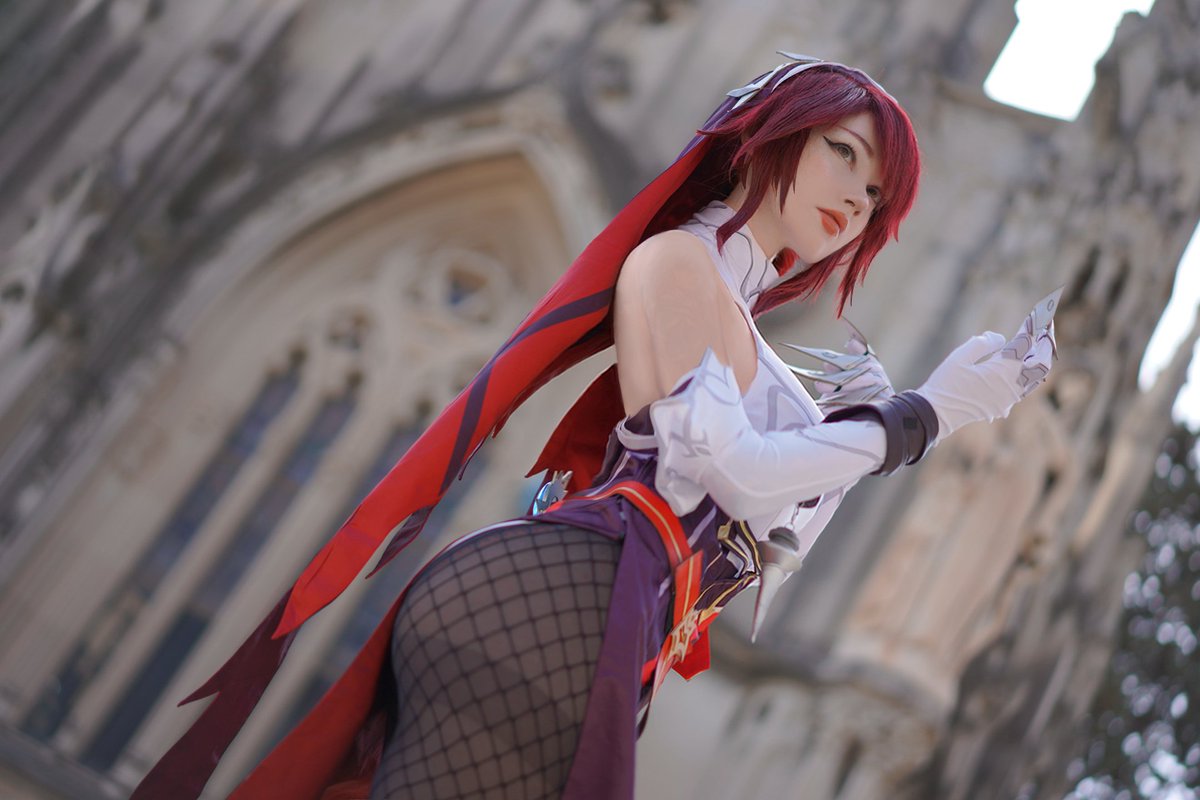 "Perhaps a god has the power to protect everyone if they would choose to do so, but that would never happen. Otherwise, people's suffering couldn't ever be taken seriously." -Rosaria
~Join us next week for more Cosplay Coverage~
Have a Cosplay question you would like Mayhem's Muse to answer? Know a Cosplayer you'd like to see featured?
Learn more about Mayhem's Muse