Dark Angel WWE Wrestler, Hellraiser Cosplay, Sandman, Star Wars' E-Wing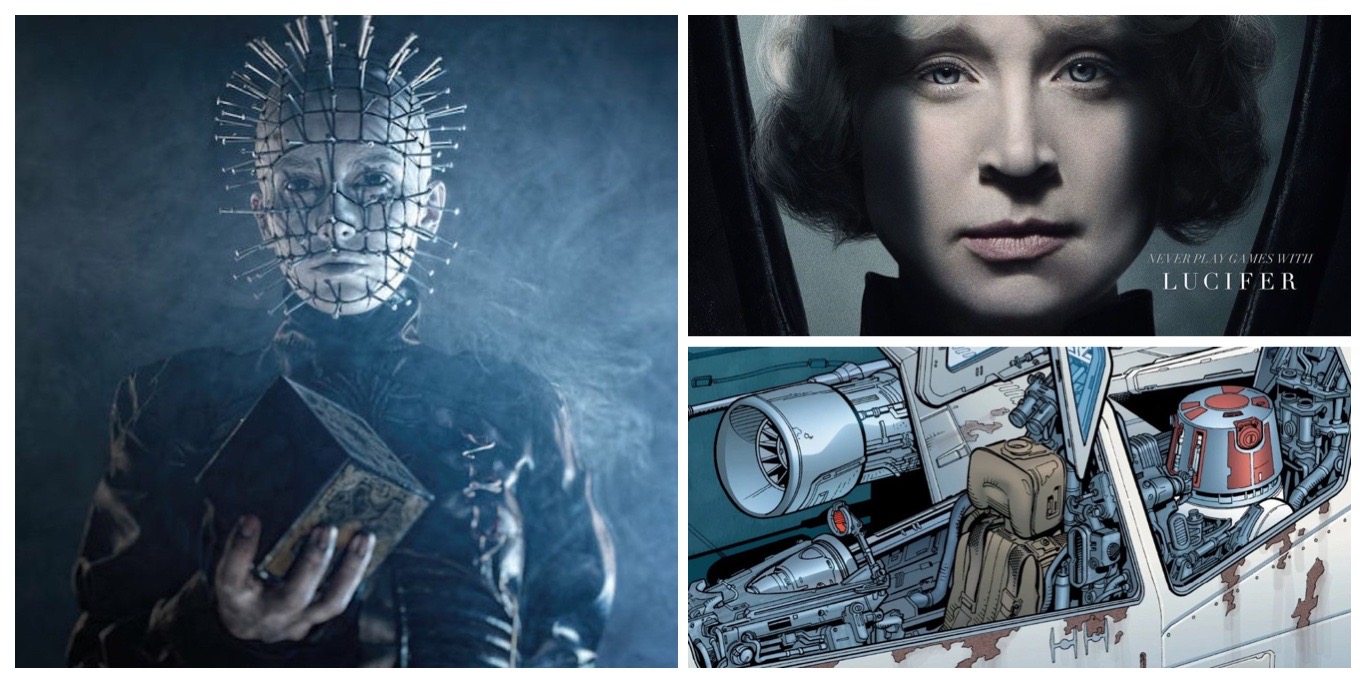 Check out an amazing Hellraiser cosplay, a WWE Wrestler's loyalty to the Dark Angels, plus DC's upcoming Black Adam and Sandman. Then check out the E-Wing.
The slasher movie within the show gets its own trailer, and we get a peek at a new character.
We have such sights to show you with this celebration of Hellraiser horror!
WWE Wrestler Shayna Baszler Shows Dark Angels Pride in the Ring
Shayna Baszler is a certified badass – her MMA and WWE titles are numerous – and she's a big Warhammer 40k fan.
We've got two traitor Primarch models in 40k and who wouldn't want a couple more? Here's where the Traitor Primarchs are currently hiding.
Black Adam has floated in and out of DC Extended Universe news for a few years – we now have a first look at the production.
DC Fandome released its first look at Gwendoline Christie's Lucifer, and she's giving us the perfect fallen angel vibes.
The X-Wing is an iconic fighter, but it's also aging, lets take a look at what the New Republic tried to replace it with.
Next week it's a specialist games spectacular, with new units for Blood Bowl, Adeptus Titanicus, and a special Advent Calendar.