These 'Final Fantasy X' Yuna Cosplays are Nirvana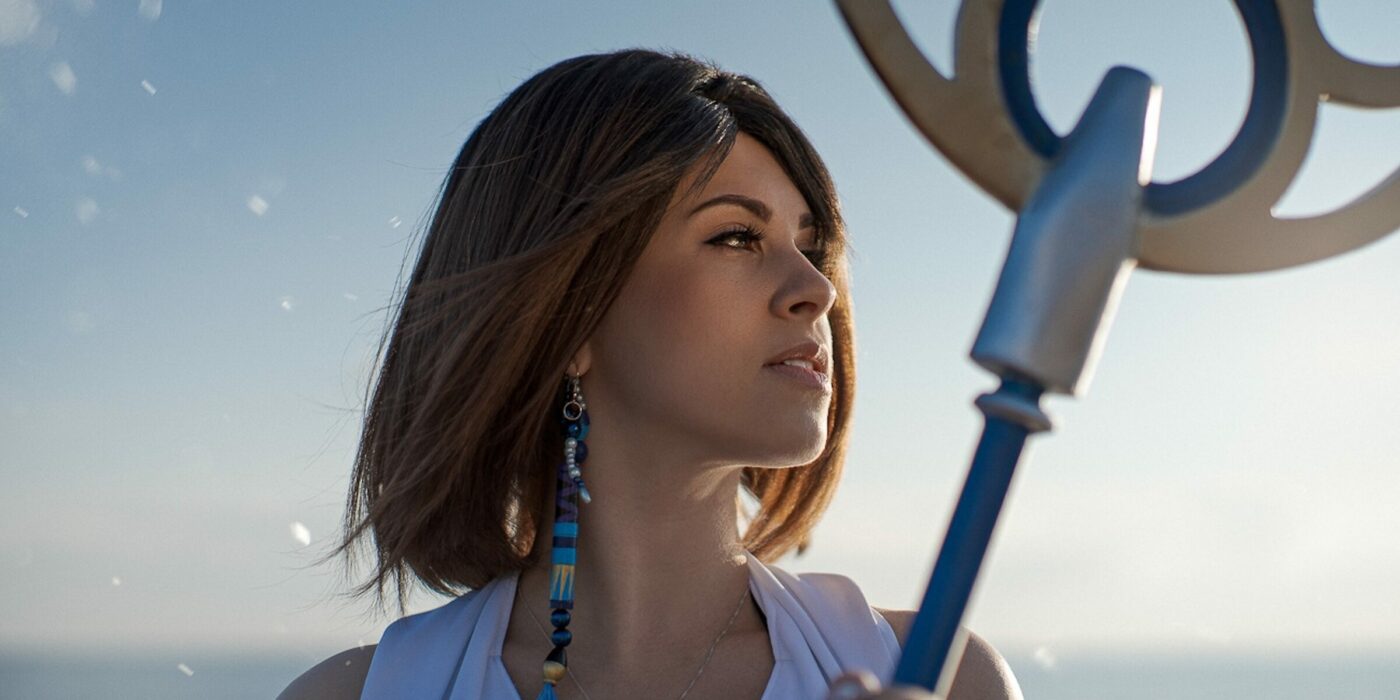 She's a Summoner on the path to banish Sin, and these Yuna Cosplays are casting spells on our hearts.
Final Fantasy X is one of the most controversial and divisive of the series. Whether players reactions are positive or negative, the response is strong. As the first game in the series to have voice actors and a new style of battle and action, Final Fantasy X has a special place in our hearts. Today, we're celebrating the cheerful Summoner with this Yuna feature!
Final Fantasy X tells the story of Tidus, a Blitzball player who finds himself swept into a magical world plagued by a mysterious titan named Sin. He joins a band of travelers on their way to face this great evil, and discovers a unique connection along the way in Yuna, the High Summoner's Daughter.
As is typical in a Final Fantasy story, the plot takes twists and turns that are surprising until the last minute. The character art is vivid and full of colors, and the astonishingly gorgeous cinematics take players breaths away.
Bringing the Summoner to Life
Yuna is very much the focal point of the story, both visually and through character development. She carries a Summoners staff, which she wields as an accompaniment to the dance which summons the Aeon spirits. The staff evolves through the course of the game as she gains in skill. The hardest part of a Yuna outfit is deciding which of these gorgeous staffs to build!
To complete the Yuna cosplay, you need the sweeping blue skirts, the white top, and the gorgeous yellow floral Obi which adorns her waist. Add in some bright and cheery beads for her hair, and a utilitarian pair of black boots, and you're ready for adventure! This crop of video game cosplayers have done a wonderful job of embodying Yuna, complete with the beachy scenes and beautiful, sweeping Summoning dance. We hope you love today's Yuna feature!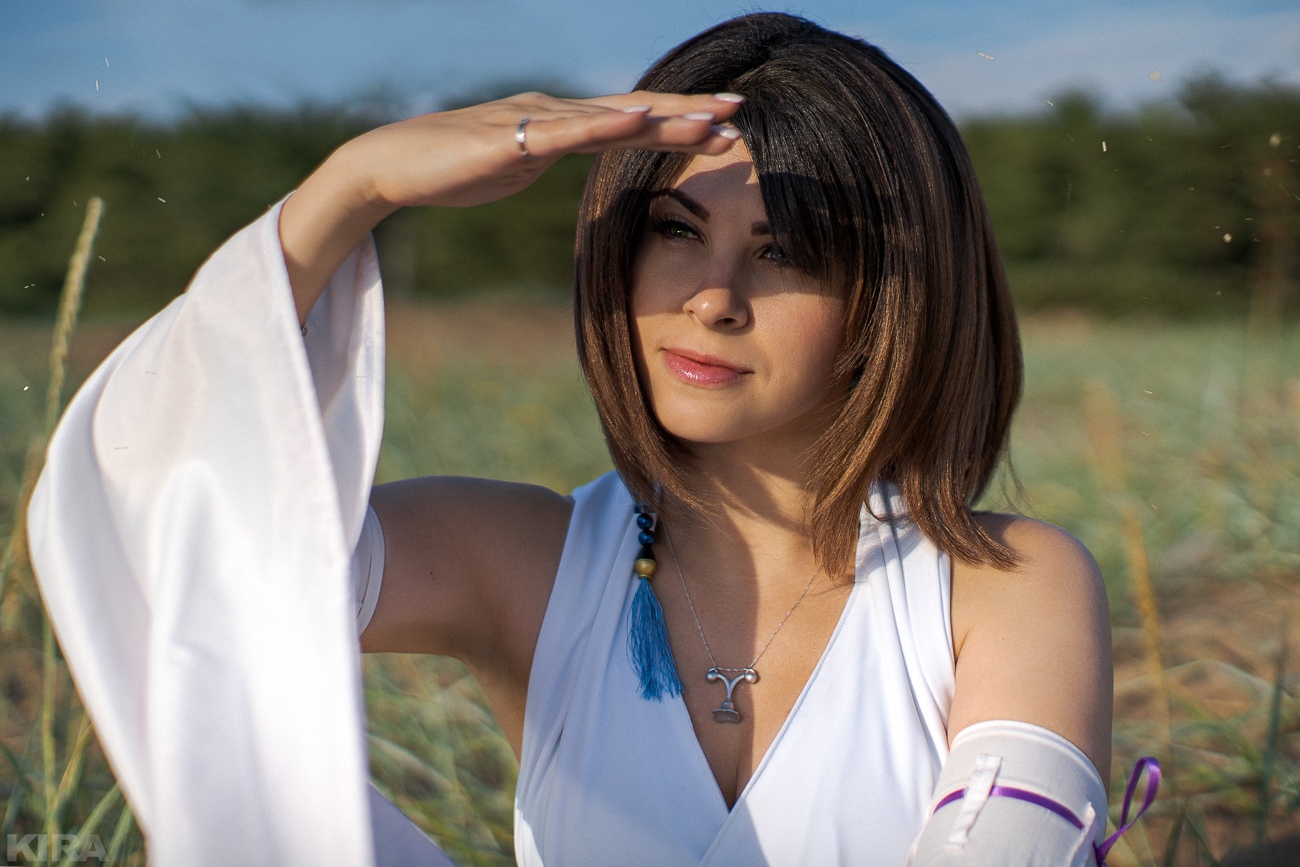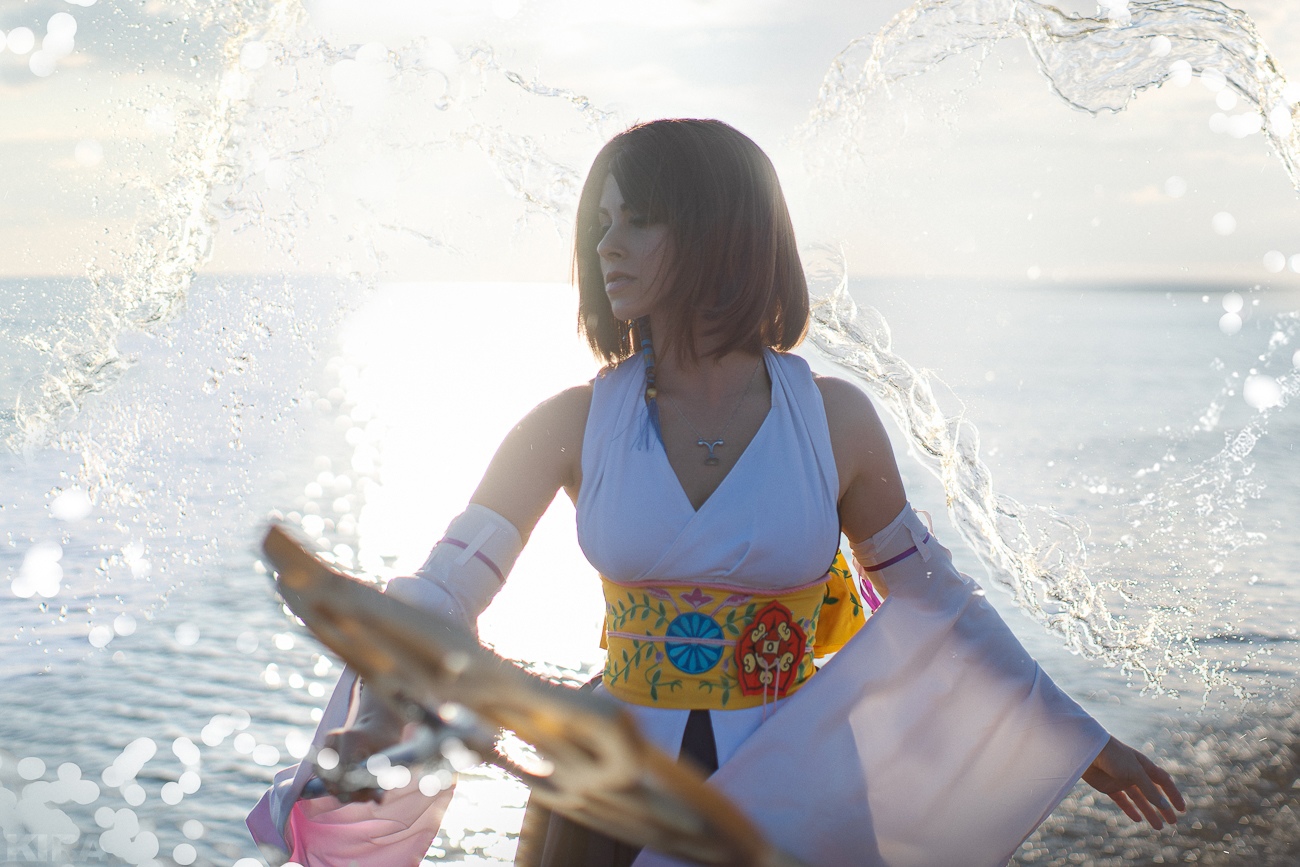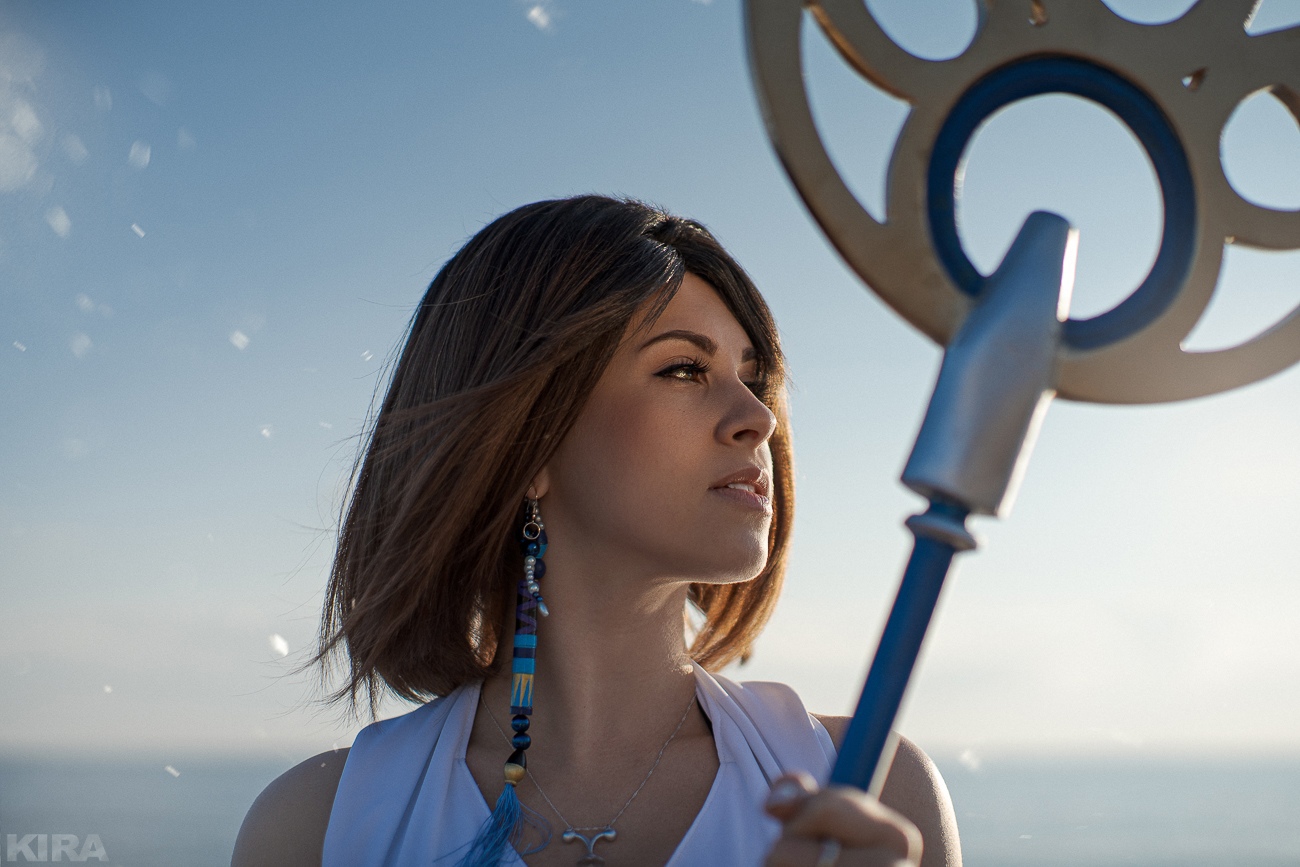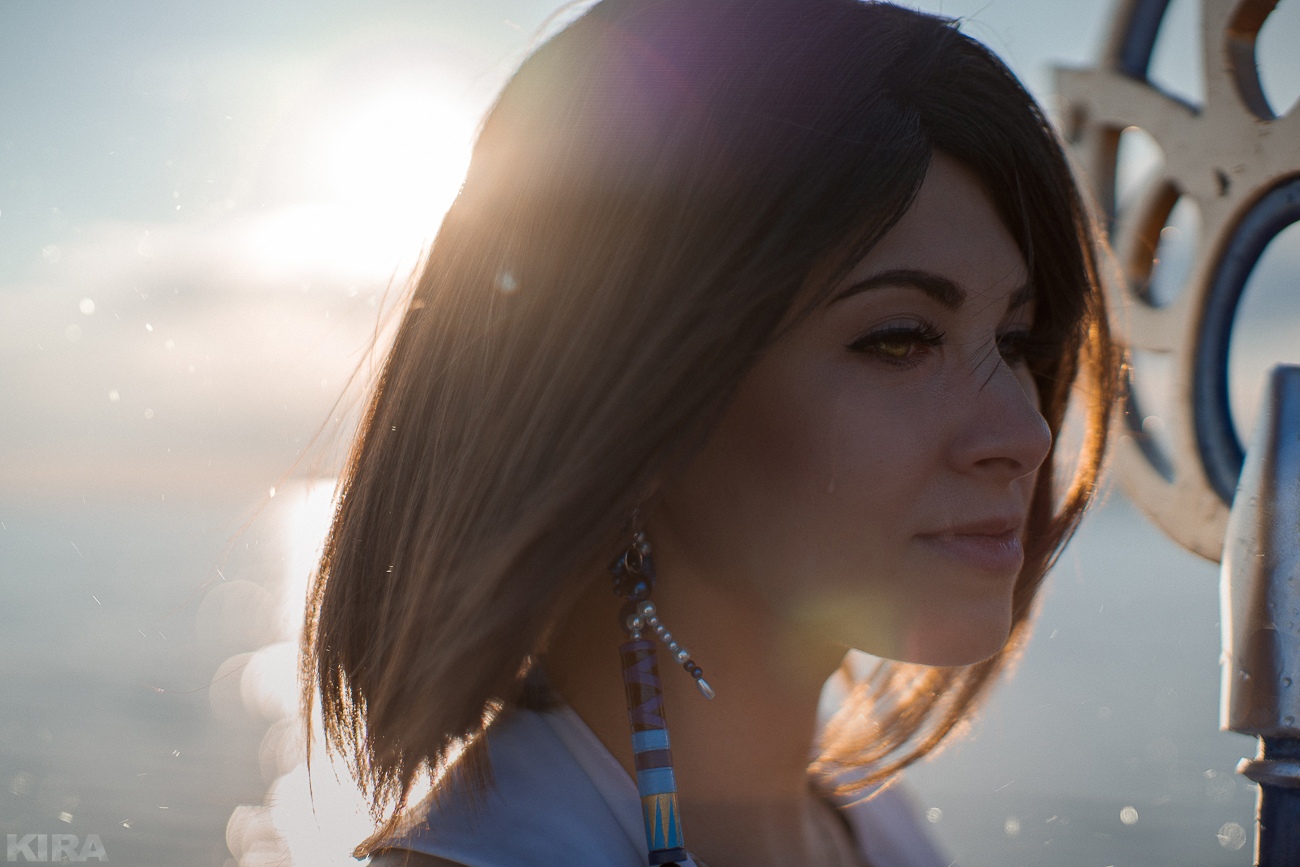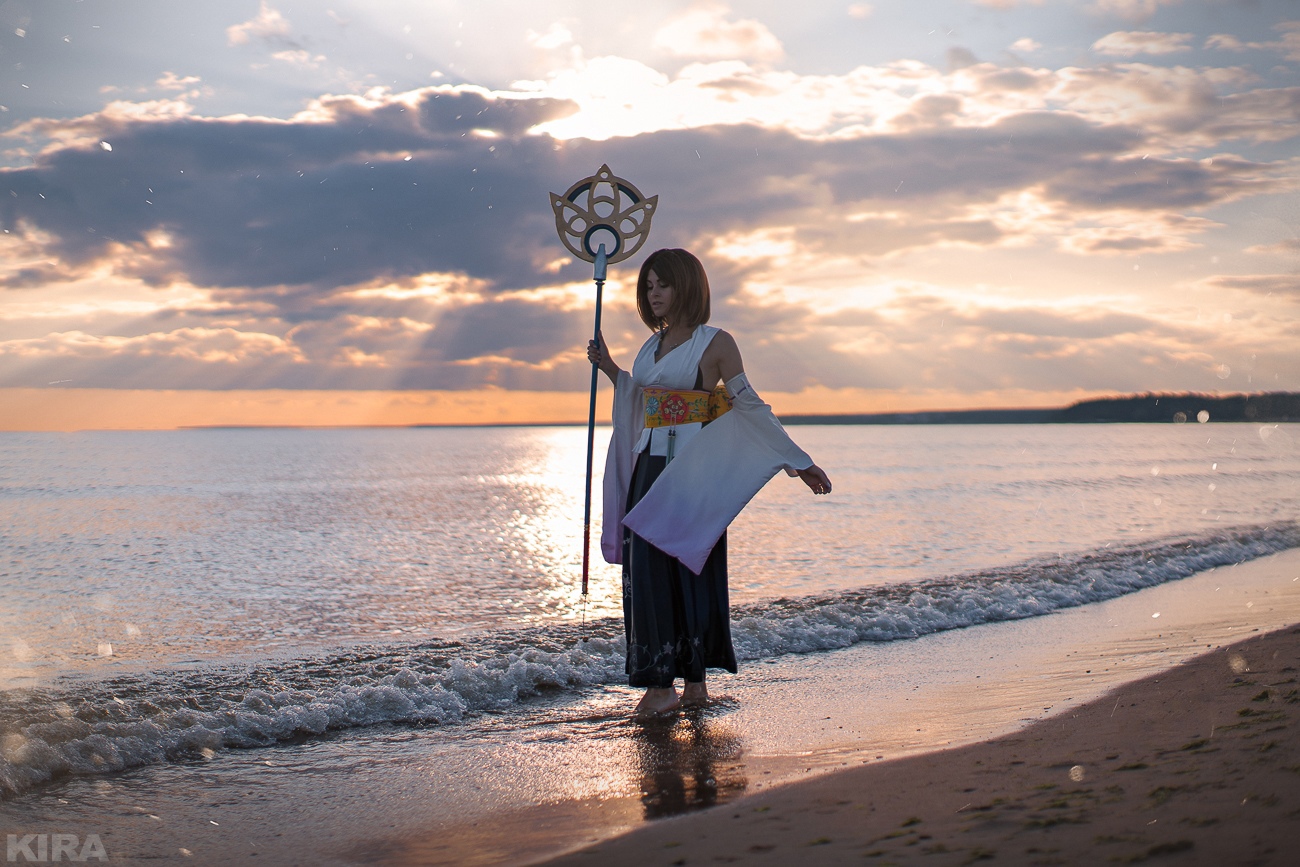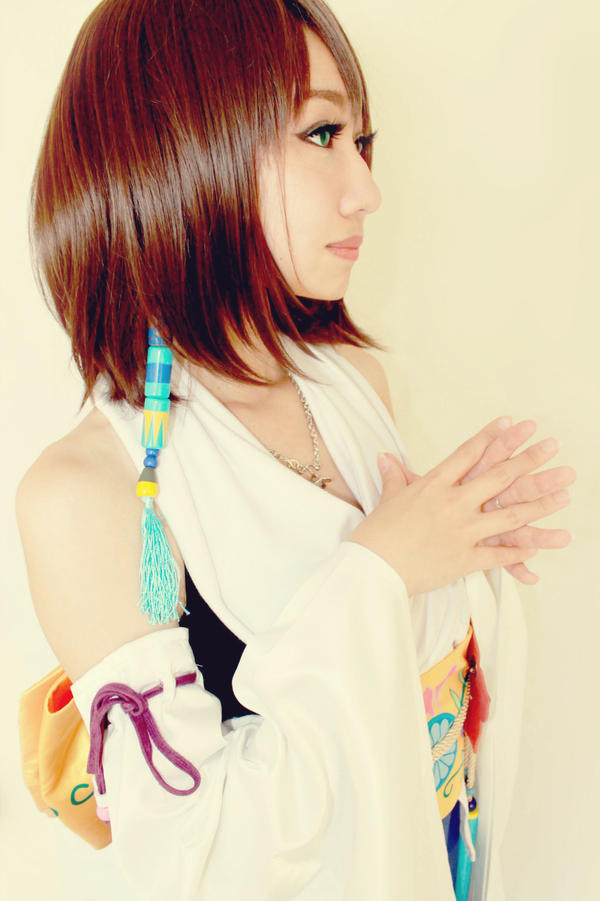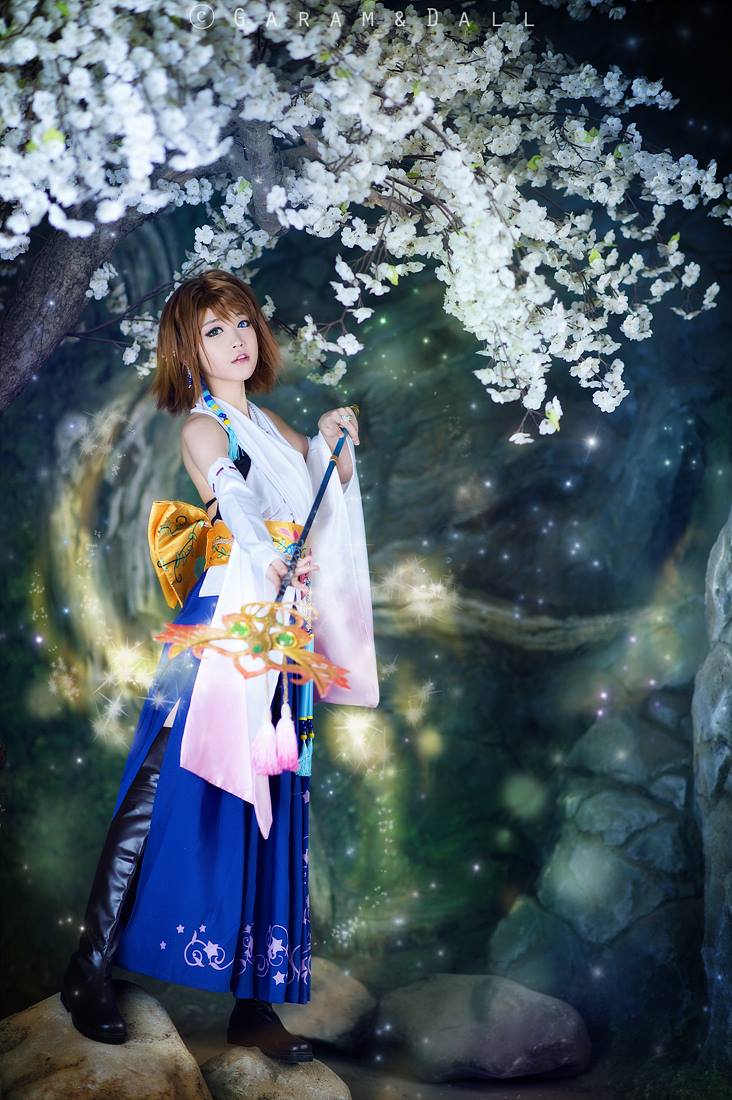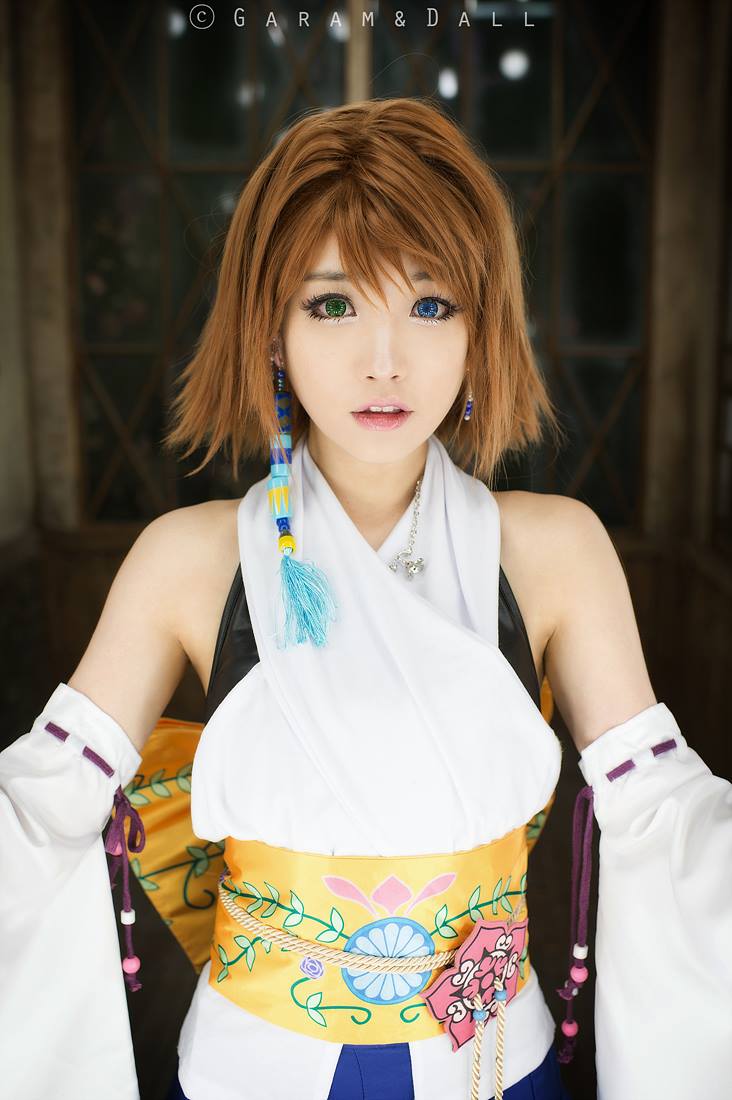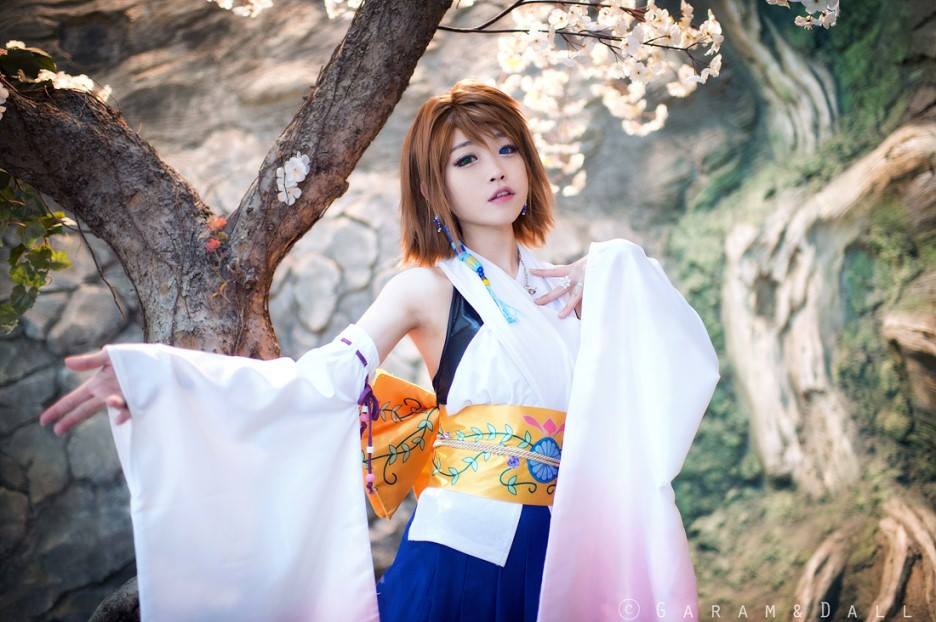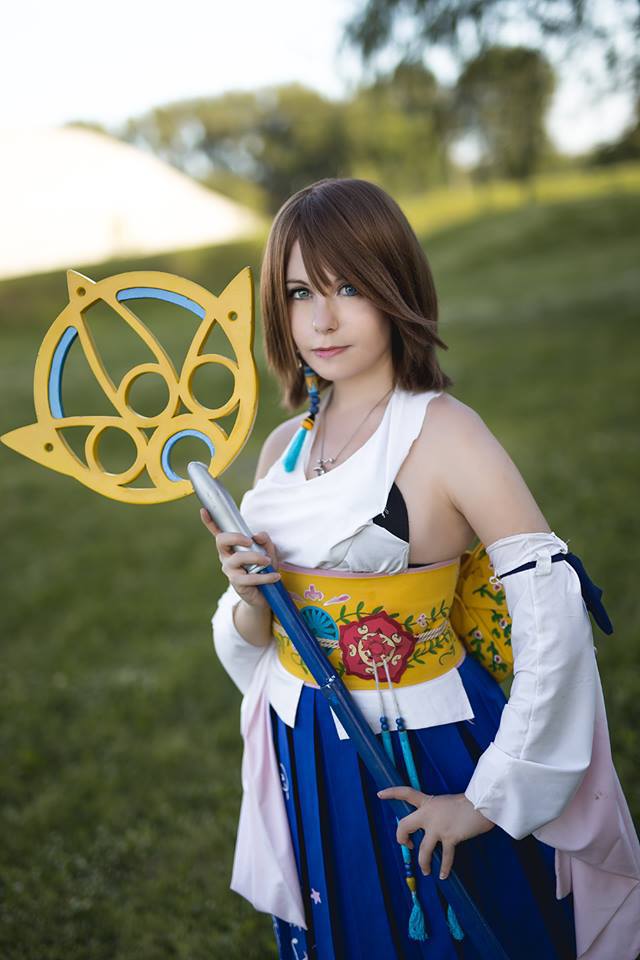 ~Join us next week for more Cosplay Coverage~
Have a Cosplay question you would like Mayhem's Muse to answer? Know a Cosplayer you'd like to see featured?
Learn more about Mayhem's Muse