Sparks Fly for this 'X-Men' Jubilee Cosplay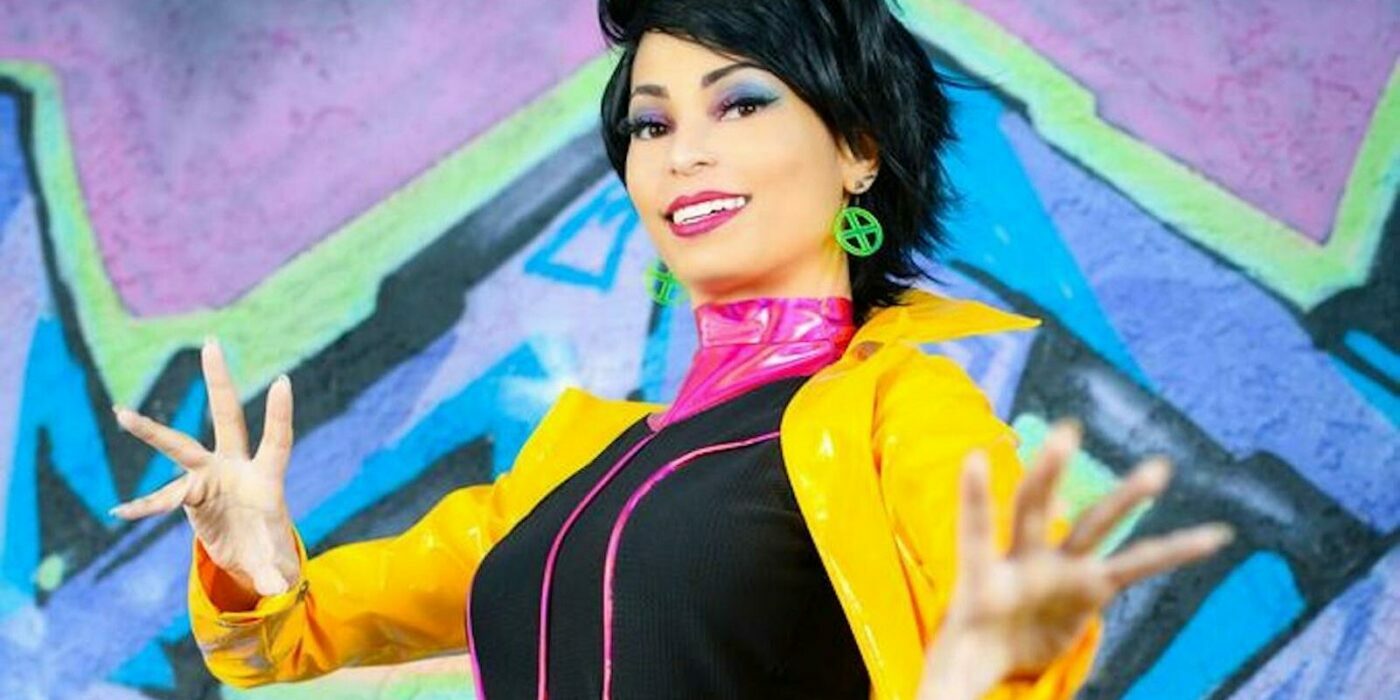 We're seeing fireworks, this Jubilee cosplay has major electric energy!
When diving into the nostalgia of yesteryear recently, I was reminded of the very first comic character I ever fell in love with. As a young, sassy girl trying to find my place in the world, I was quickly drawn to the quick wit and flashy aesthetic of the X-Men's Jubilee. To celebrate this trip down memory lane, I uncovered a sparkling cosplay recreation of my favorite X-Men character.
This native of Beverly Hills comes from Hong Kong immigrants and grew up with a talent for gymnastics. She discovered her mutant ability when running away from mall cops, and was left with nobody to turn to when her parents died tragically in a mysterious car accident. Her misdemeanor activities eventually led her to be rescued by the power hour team of Dazzler, Psylocke, Rogue, and Storm, and her path was set.
The most iconic part of Jubilee's look has to be her yellow trench coat, blue boots, and pink top/accessories. These bold, audacious colors make her jump off the page – a fitting theme for her explosive mutant powers. This week's cosplay feature from Sara Moni features a strong, sassy, confident Jubilee. The lines of her bodysuit are clean and elegant, but her trench coat is what truly sets this cosplay apart as x-traordinary.
Jubilee Cosplay, with Permission from Sara Moni
Being an X-Men fan, I want to cosplay as many of my favorite mutants as possible! Jubilee has been a popular mainstay for a lot of people and teams within the comics, but usually it's only for little bits or as a comic relief. While I think being a humorous character is totally fine, because she is typically depicted as younger, I think it's important to showcase how powerful she is, and how effective she is on a team and independently.
Her look is so iconic, and of the time, the refresh/modern look she was given in volume two of Generation X really brings out the best in both worlds. Technically speaking, this costume was a challenge, mostly the coat, because it was my first fully lined garment, and I'm really happy with how it turned out.

-Sara Moni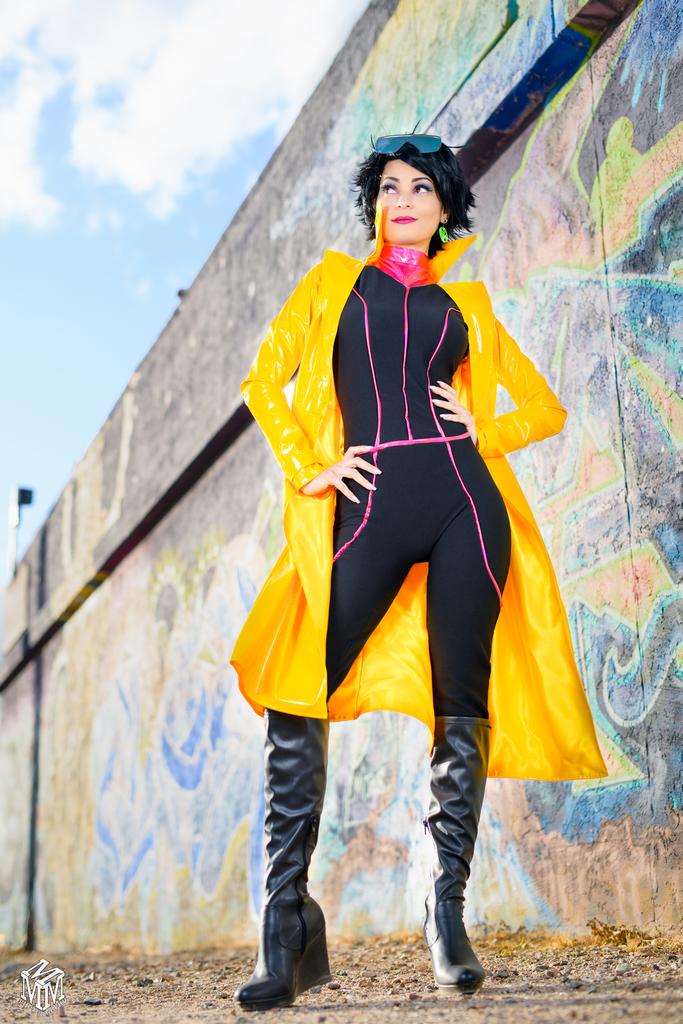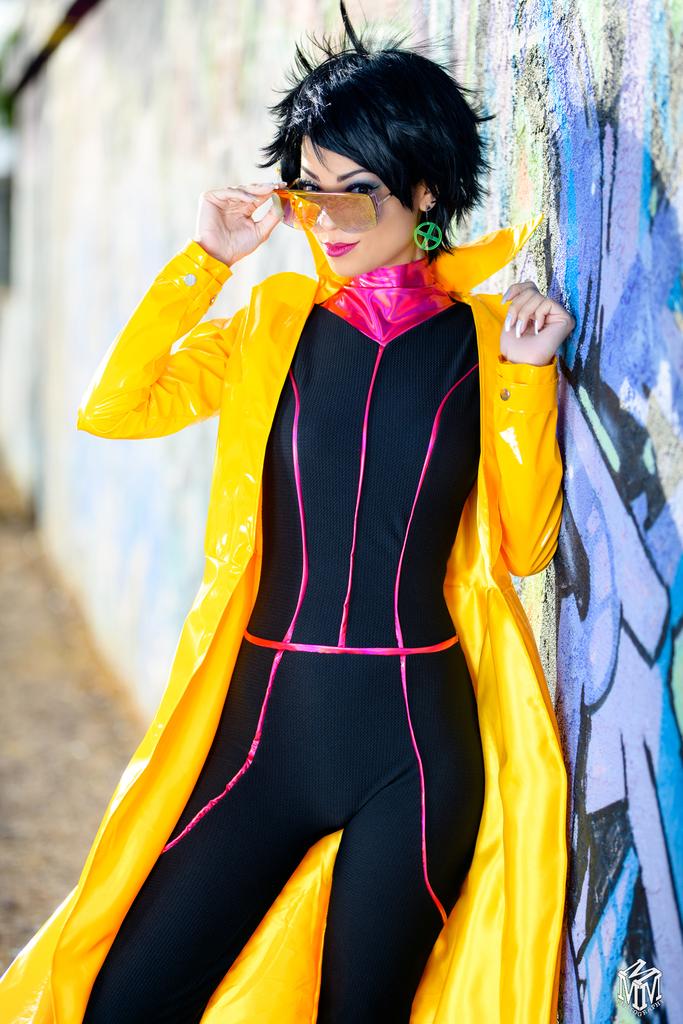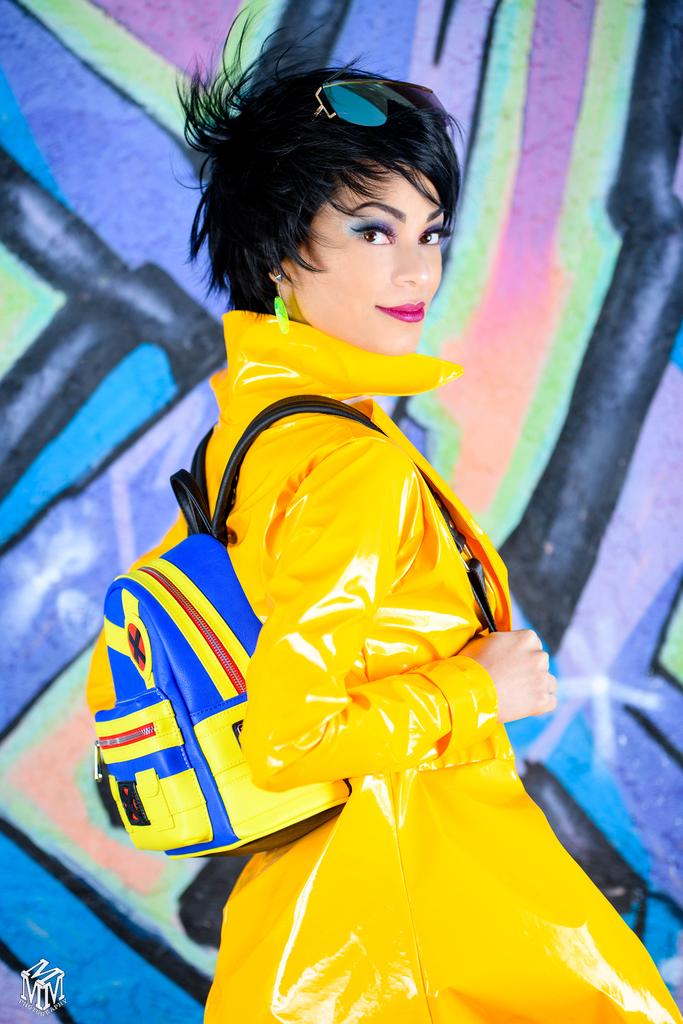 ~Join us next week for more Cosplay Coverage~
Have a Cosplay question you would like Mayhem's Muse to answer?
Subscribe to our newsletter!
Get Tabletop, RPG & Pop Culture news delivered directly to your inbox.
Know a Cosplayer you'd like to see featured? Send an email here!