The Highest-Viewed Warhammer 40k Cosplays of the Year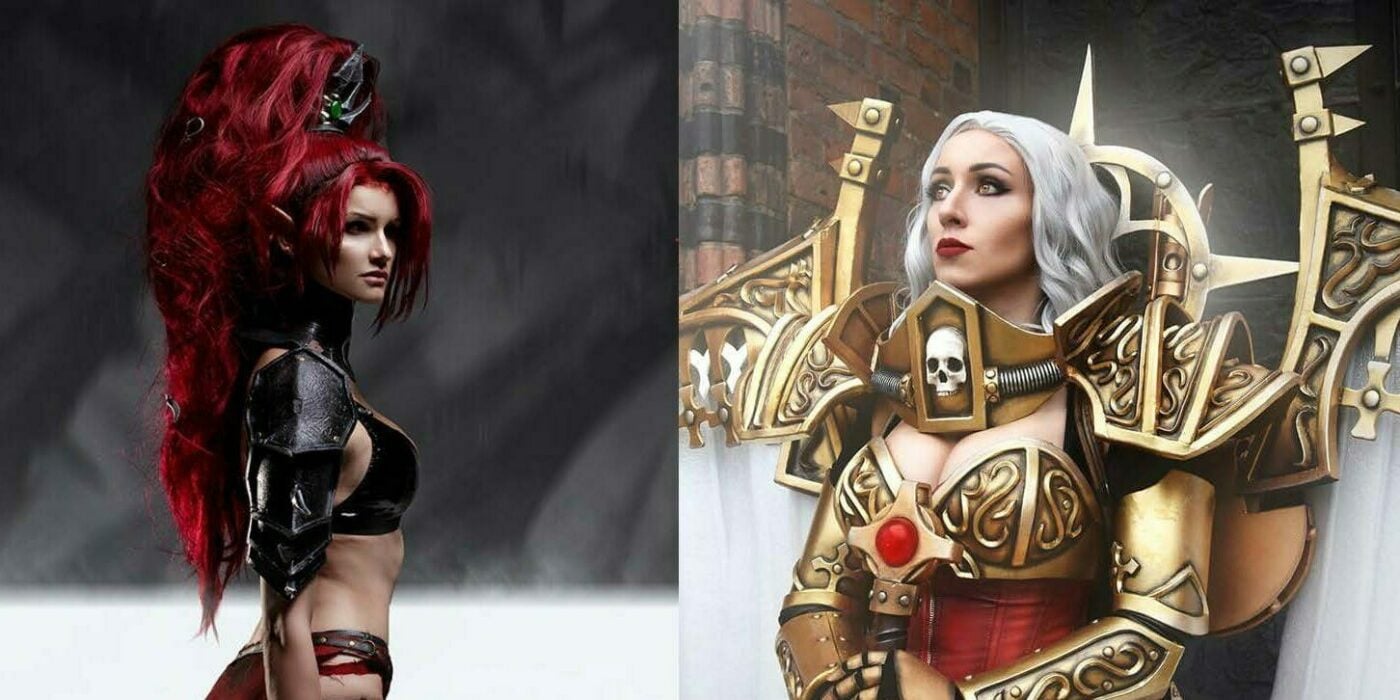 The Emperor approves of these 40k cosplays, and so do our readers! It's the highest-viewed Warhammer 40k cosplays list!
Warhammer 40k is the lifeblood of the BoLS network. Since its inception, BoLS has focused heavily on covering the worlds of 40k, and our cosplay coverage is no exception! Whether you're a loyalist or a traitor or of a Xenos race, Warhammer cosplays are EPIC. Today we're celebrating the success of the genre with our list of the top five highest-viewed Warhammer 40k cosplays of the year!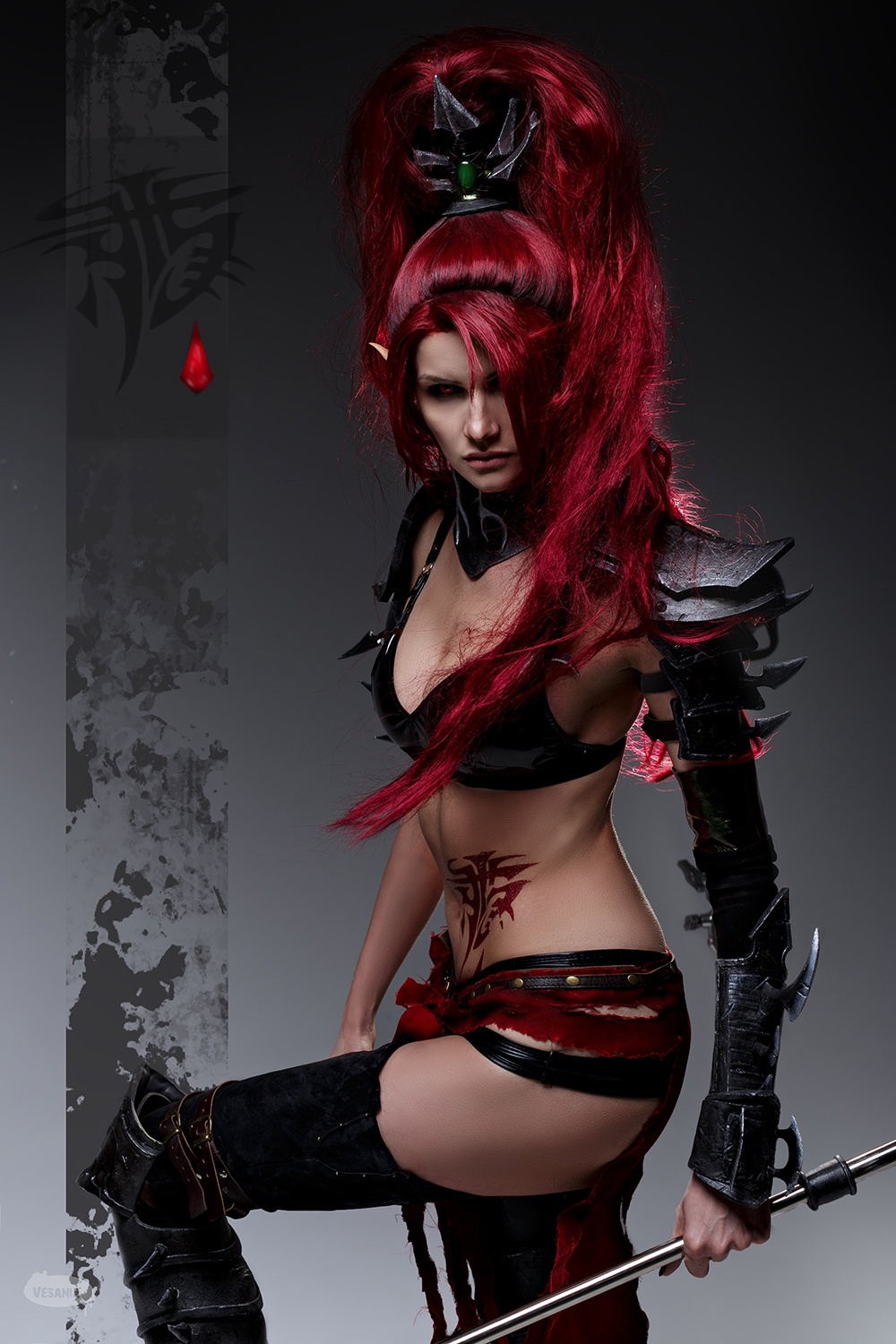 This year has seen a lot of diverse Warhammer-inspired cosplays come our way. From the Drukhari to an amazing 30k fan film, we've got a little bit of everything on our highest-viewed list this year. As we expand our coverage of various cosplay genres here at BoLS, we will always stay true to our roots- Warhammer 40k cosplay coverage will always be at the heart of our community. So stop on by the 40k Cosplay Group sometime, and be your own hero! For the Emperor!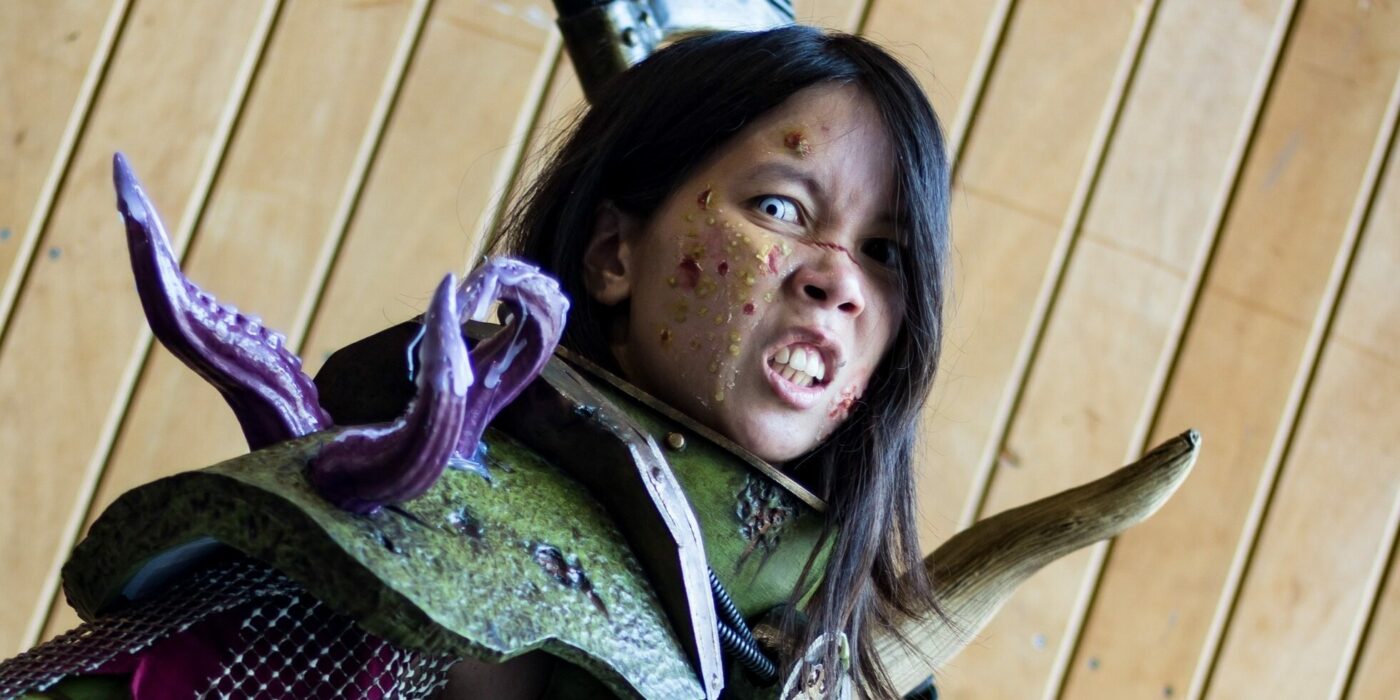 The number five cosplay on this year's list is a badass original take on a Sister of Battle cosplay. Cosplayer Sadae loves great textures and weathering techniques in her cosplays, and she has one-upped herself with this Nurgle-infused submission. Her armor build is really cool, and the Nurgle details make this a really exciting cosplay to see. We hope to see many more unique takes like this in the future!
This Nurgle cosplay is nasty to behold, and is one of the coolest original character cosplays we've seen in a while! All hail chaos!

While some cosplayers recreate classic characters from their favorite fandoms, others are inspired to create something new. Original characters (known as "OCs") are a way for cosplayers to bring something new and fresh to a fandom they enjoy. This week, we're taking a first look at an exciting and gruesome new cosplay- the Nurgle Sister of Battle cosplay by Sadae Cosplay.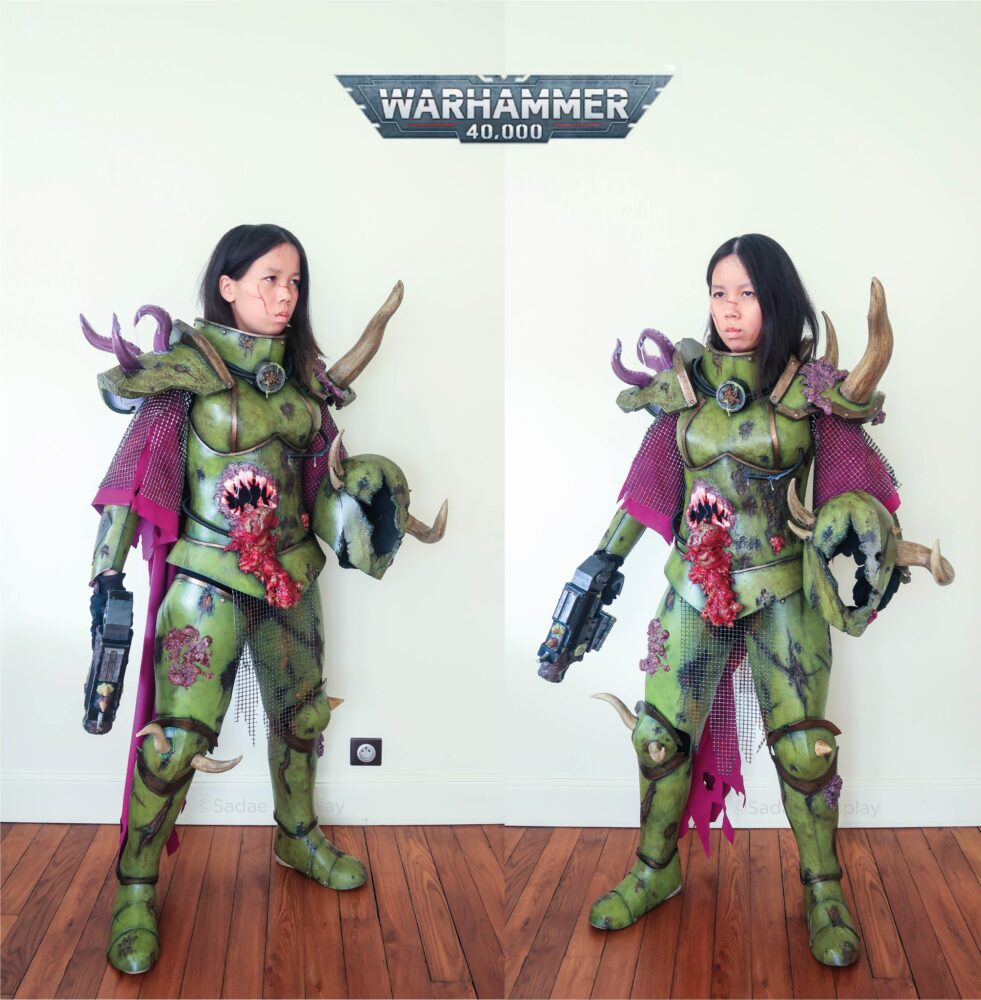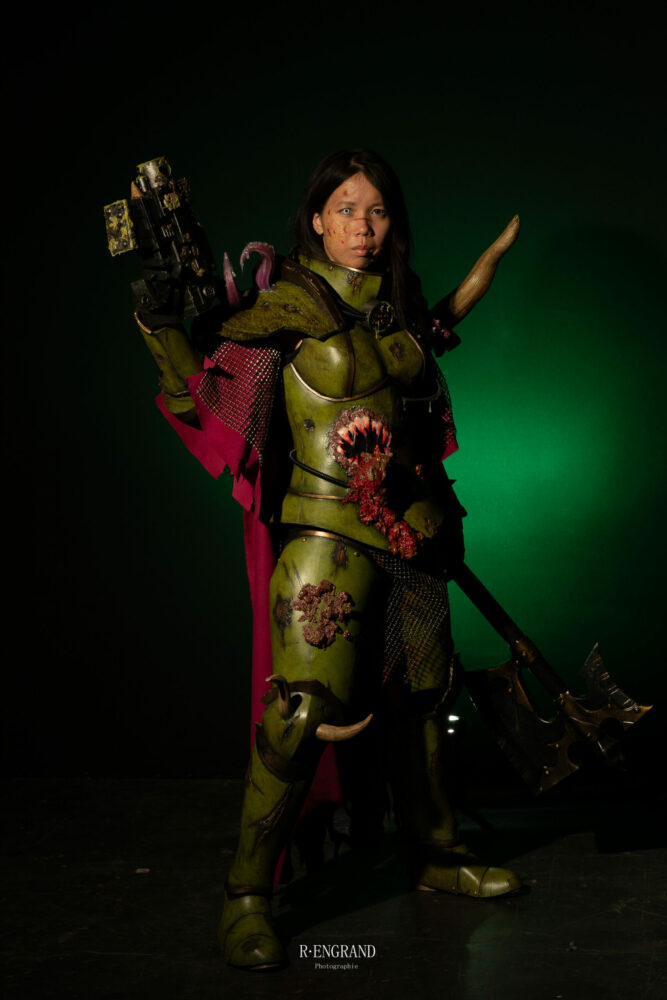 The number four spot on our list holds a special place in our hearts. It isn't every day that a team of filmmakers reaches out personally to let us know about their Warhammer projects, but the Fratres film is something we have covered for the last year and a half. The film finally dropped in 2022, and it definitely did not disappoint. It's exciting to see more stories from the 30k period getting told on-screen, and we look forward to seeing more from this amazing team!
Brother to Brother, yours in life and… Service to the Emperor? Check out this Fratres Fan-Film!

Since the trailer dropped in June of 2021, fans of the Warhammer universe have been patiently (ok not at ALL patiently) waiting for the debut of the stunning production of the Fratres fan-film to complete. It isn't often that we are given a glimpse into the goings-on of the 30k storyline, and this week we're finally here celebrating the release of Fratres- a Warhammer 30k Live Action Fan Film!

Subscribe to our newsletter!

Get Tabletop, RPG & Pop Culture news delivered directly to your inbox.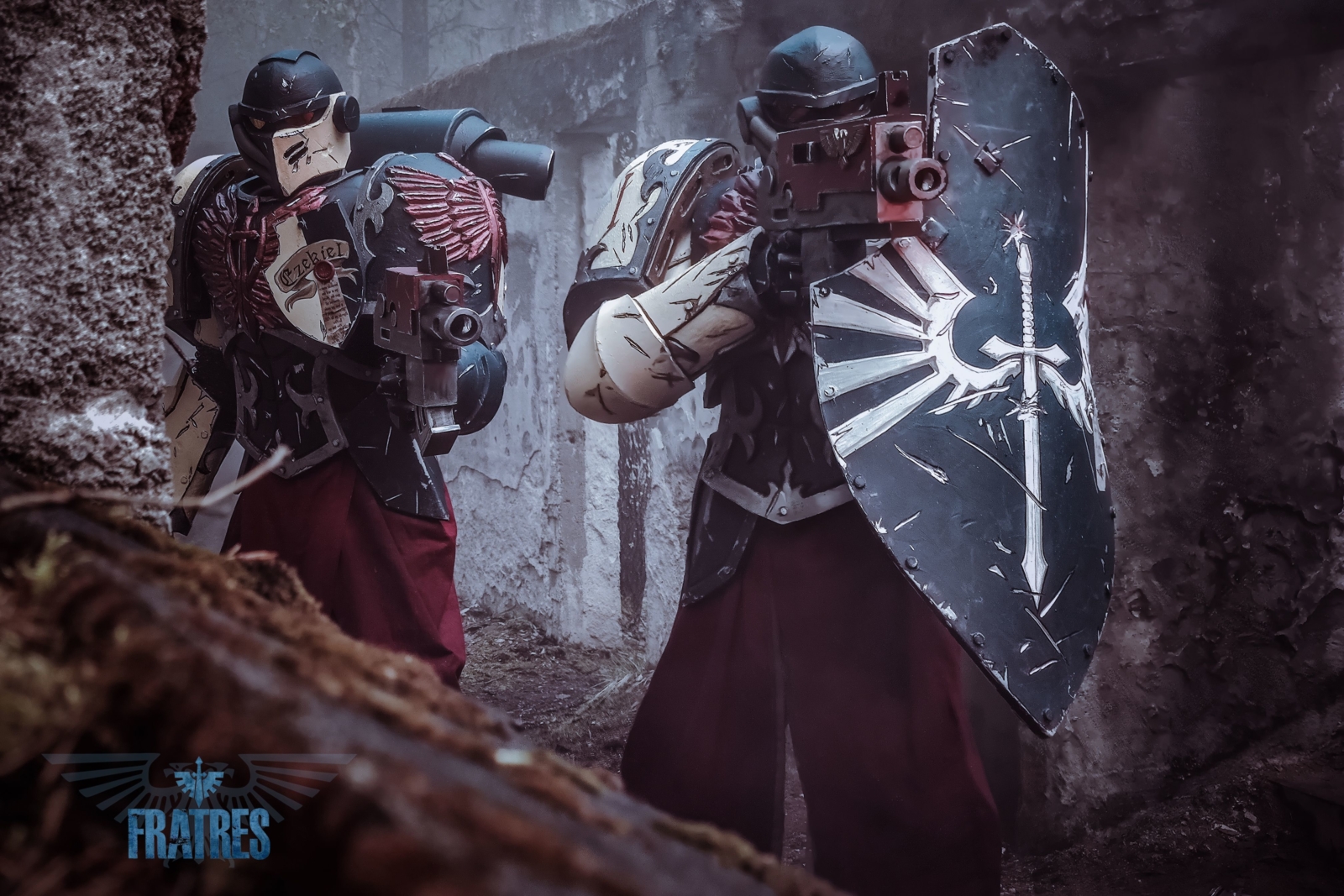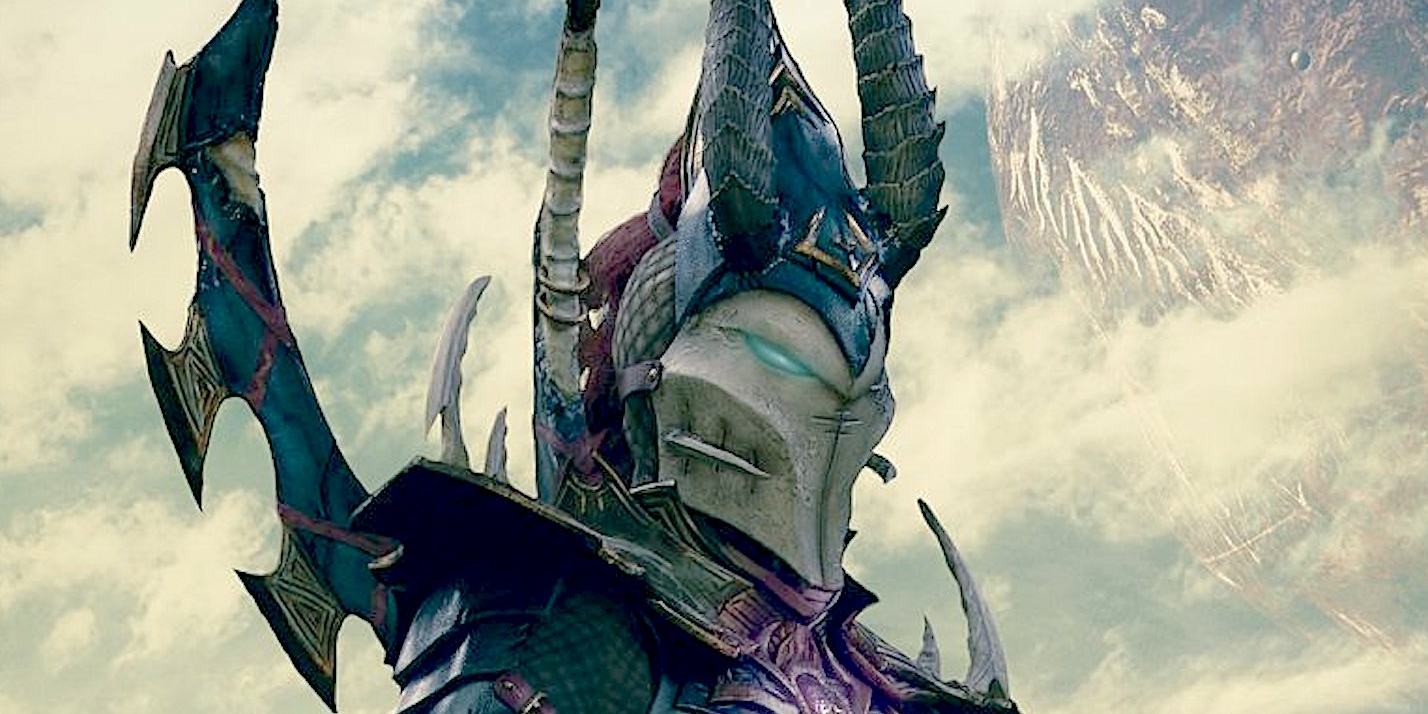 We have followed the work of Arboreal Key for many years now, and are so thrilled to see her in the number three spot on this year's highest-viewed list. Her work has been highlighted by the Warhammer Community team as well (we do wish they would include links to the creators' page to spread the hype, but coverage has to start somewhere).
She has a love of Aeldari characters and has a wicked way of creating wings and other moveable, interactive accessories. I particularly love the paintwork and modular pieces of this Drazhar cosplay. It's a gorgeous and functional cosplay that brings the elegance of Eldar together with the menace of Drukhari. A triumph of construction!
All fear him, this "Master of Blades", and this week we are in awe of this Drazhar cosplay.

The Warhammer universe is vast, filled with myriad armies and eons of lore. The Eldar shine the brightest with their elegant lines and gorgeous colors. With this in mind, we are diving into the lore of the Dark Eldar, the Drukhari assassin Drazhar cosplay.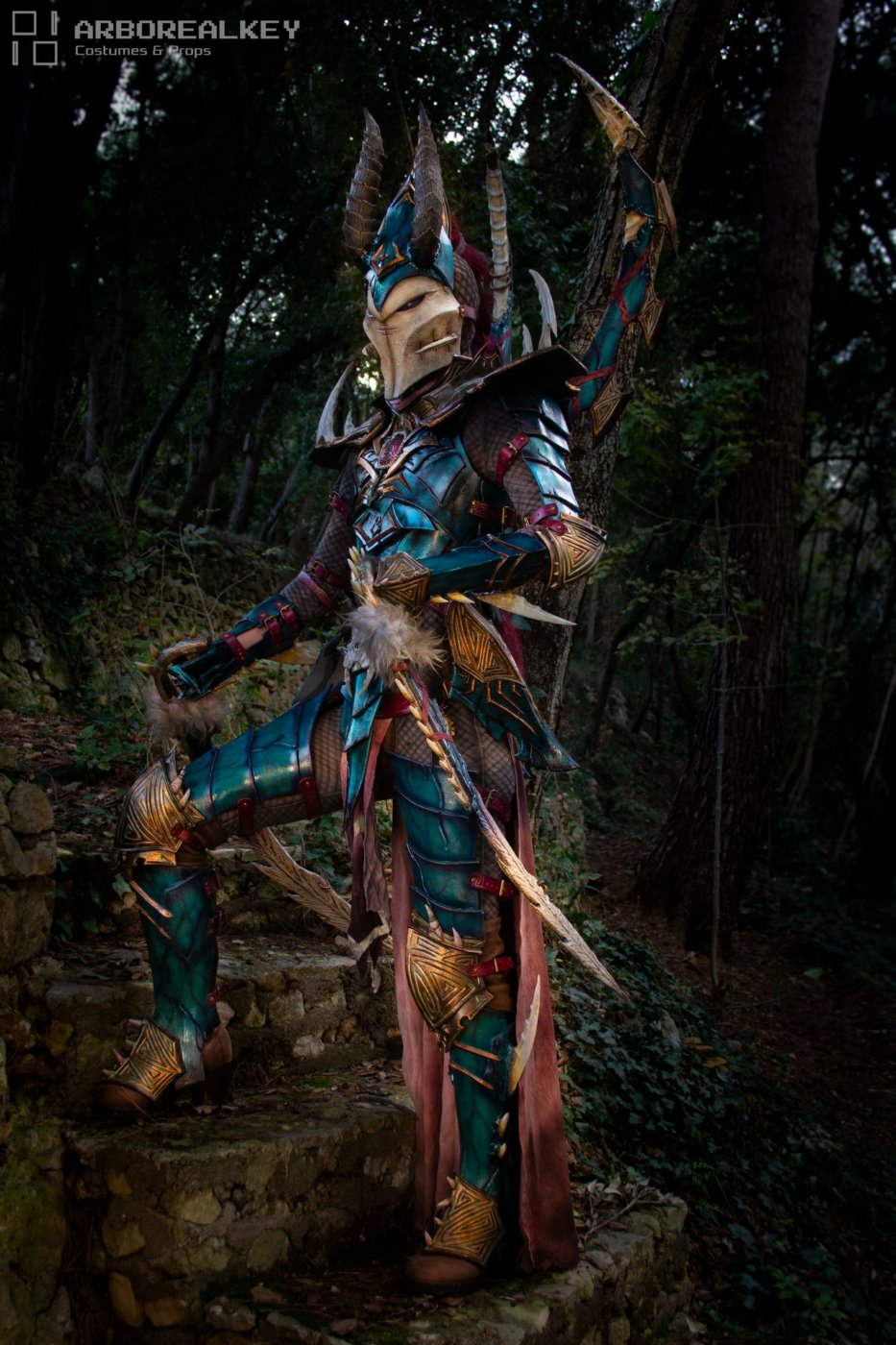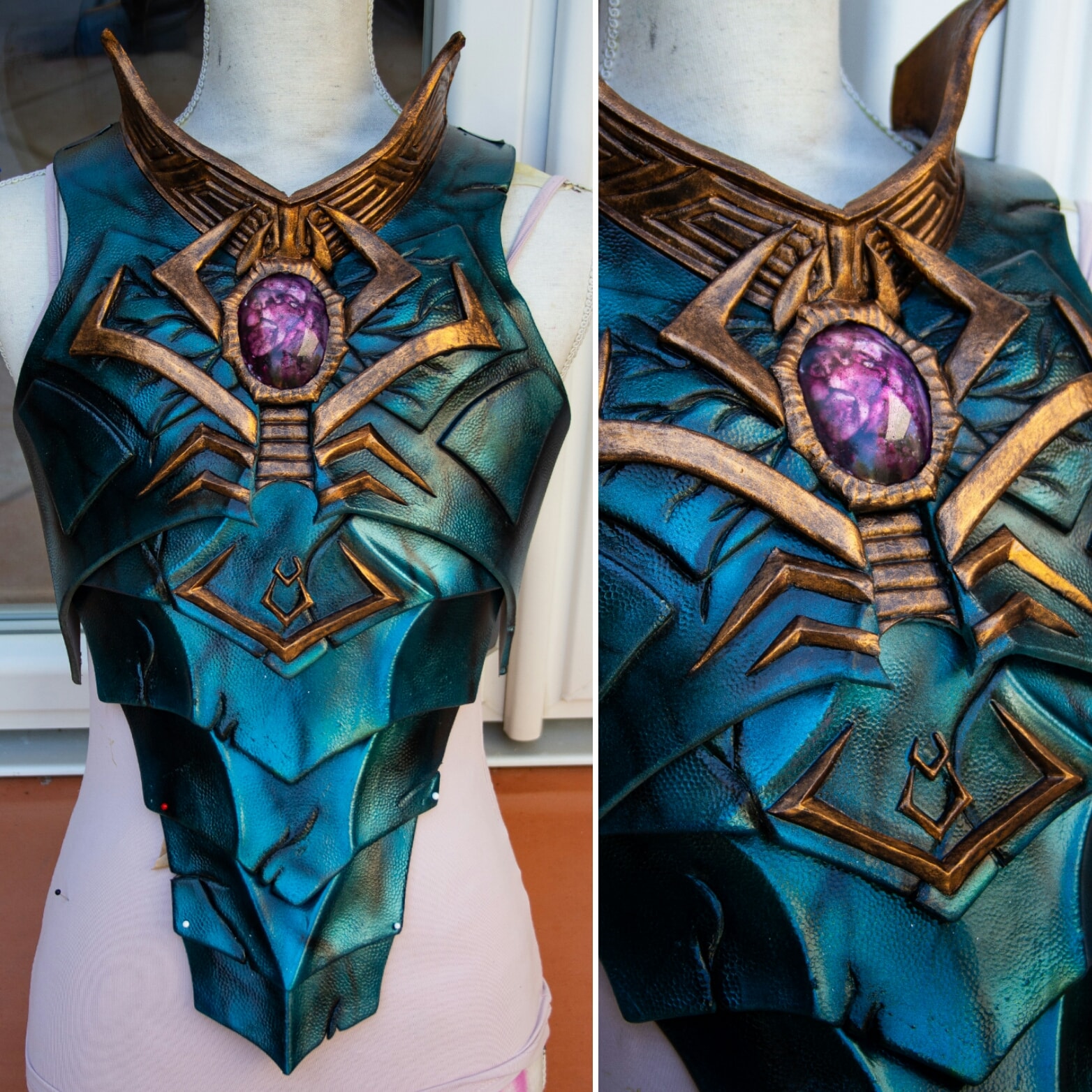 2. Warhammer 40k's Lelith Hesperax Cosplay is Bloody Beauty and Elegance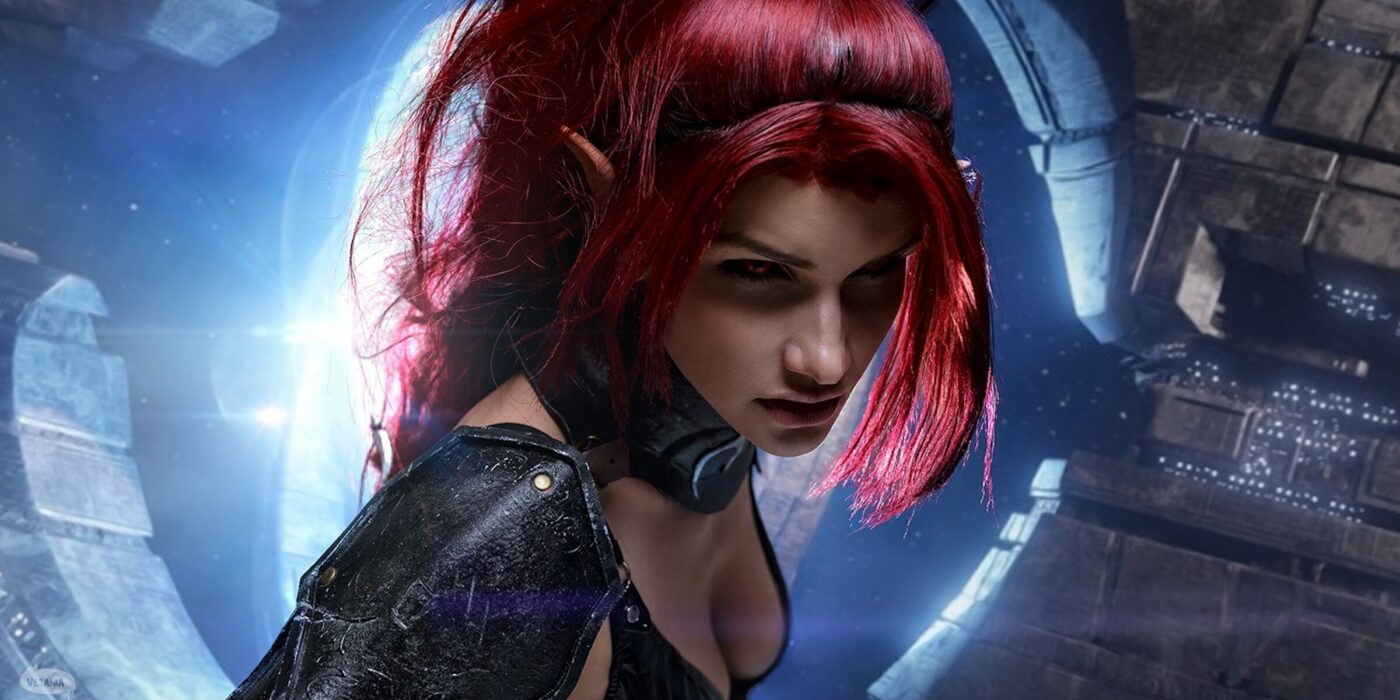 The Drukhari are dominating our list this year. The number two spot goes to none other than the lady of pain herself, Lelith Hesperax. Cosplayer Snezha LaSombra brings the dancer's movements together with weaponry and the lithe prowess that the Drukhari are known for. Her updo gives me MAJOR hair envy, which is an accomplishment. This shoot looks like something out of a fashion magazine, and it's really exciting to see more Drukhari characters brought to life.
The Gladiatrix is the picture of cold confidence, destroying anyone who comes in her path. This week we're featuring the Drukhari Lelith Hesperax cosplay!

The Dark Eldar, known as the Drukhari, are one of the most vicious and feared of the Xenos races in Warhammer 40k. Known for their brutality and sadistic natures, their gladiatorial matches are as revered as they are reviled. Today we celebrate the darkest of hearts, Lelith Hesperax cosplay!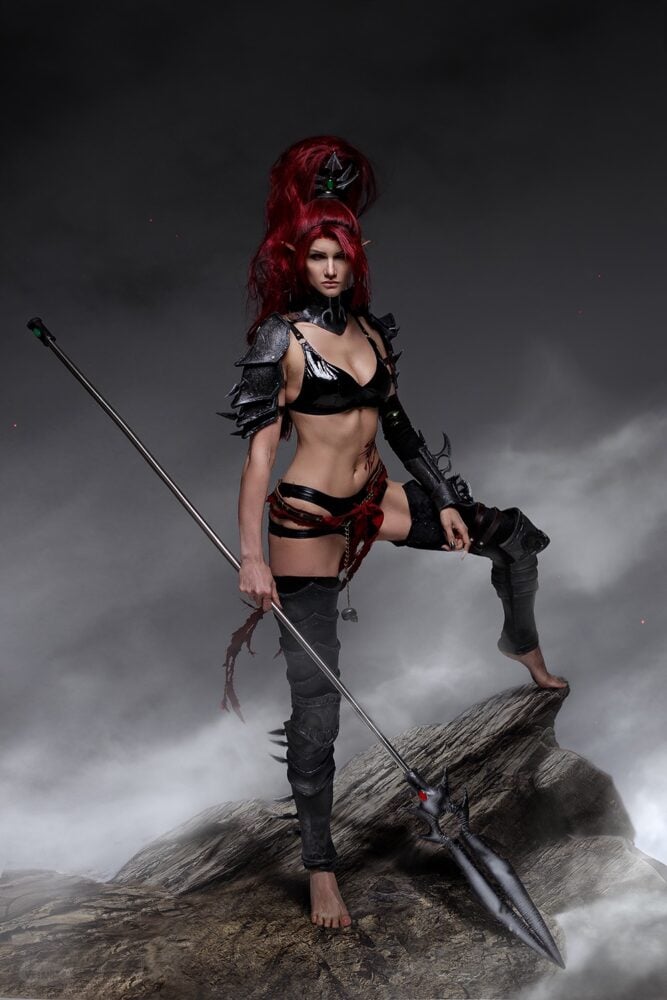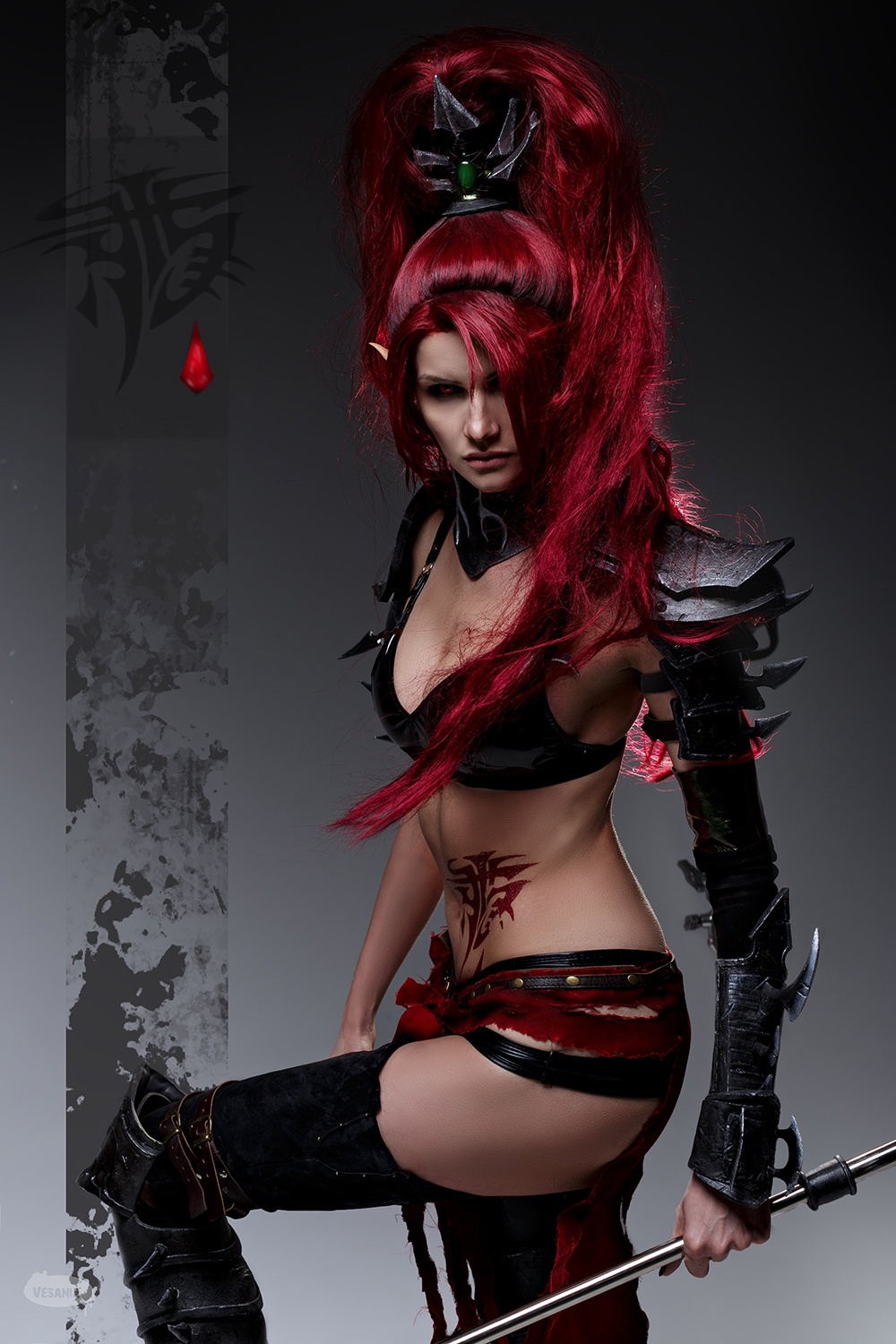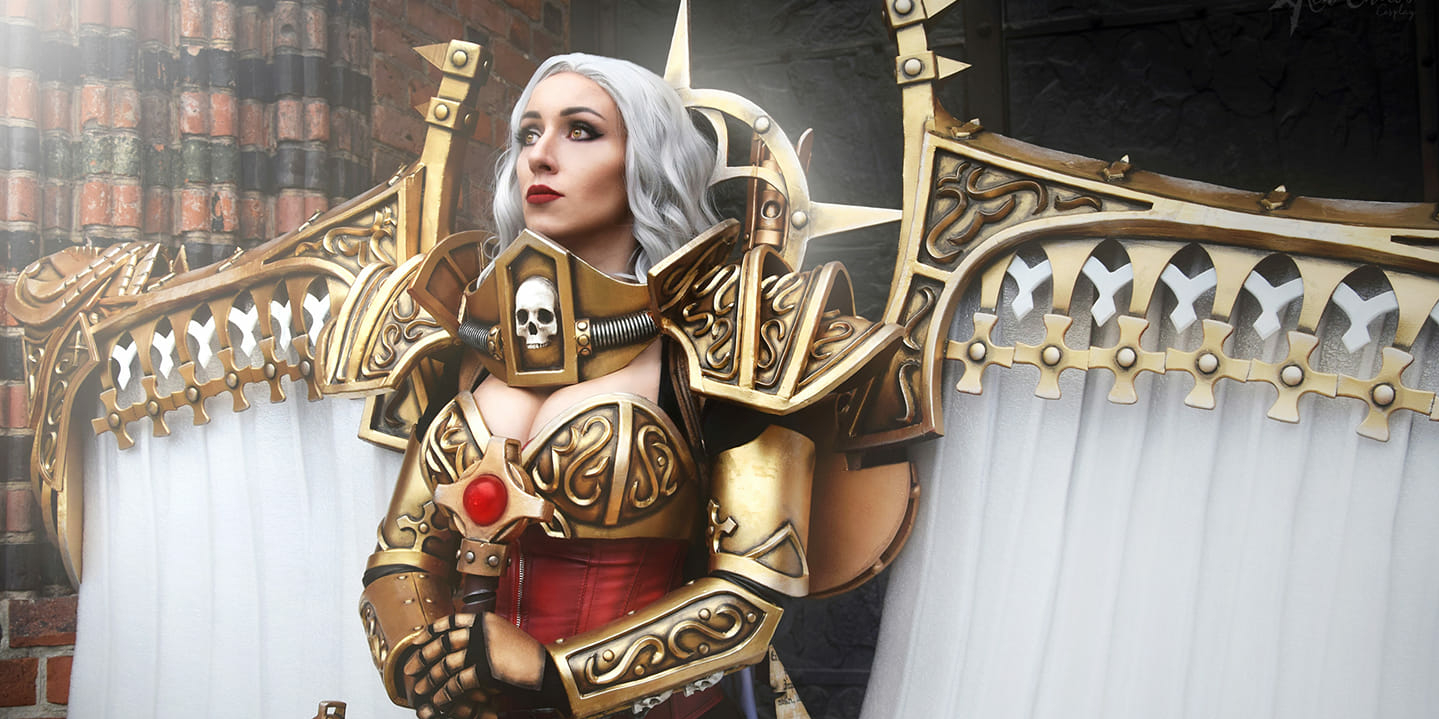 The number one spot on this year's 40k cosplay list is the holiest of holies- the lady Saint Celestine herself. Red Chaos Cosplay does a spectacular job of combining classical cosplay Worbla techniques with high-impact visuals. The cosplay is simple and elegant, with clean lines and a gorgeous color palette. I can definitely sympathize with how hard it will be to walk through doors in that massive wingspan, but this cosplay is as regal as it is pleasing to the emperor. No cosplay is more fitting for the top spot on our highest-viewed cosplays list- the Emperor approves.
The Revered Saint of the Adepta Sororitas lives on through these Saint Celestine cosplays!

The Adepta Sororitas are one of the most popular factions for Warhammer 40k fans to cosplay. With their signature white hair, gold detailing, and attitude of eternal suffrage, the Sororitas are a sight to behold wherever they go. This week, we're paying tribute to the Emperor with this breathtaking Saint Celestine.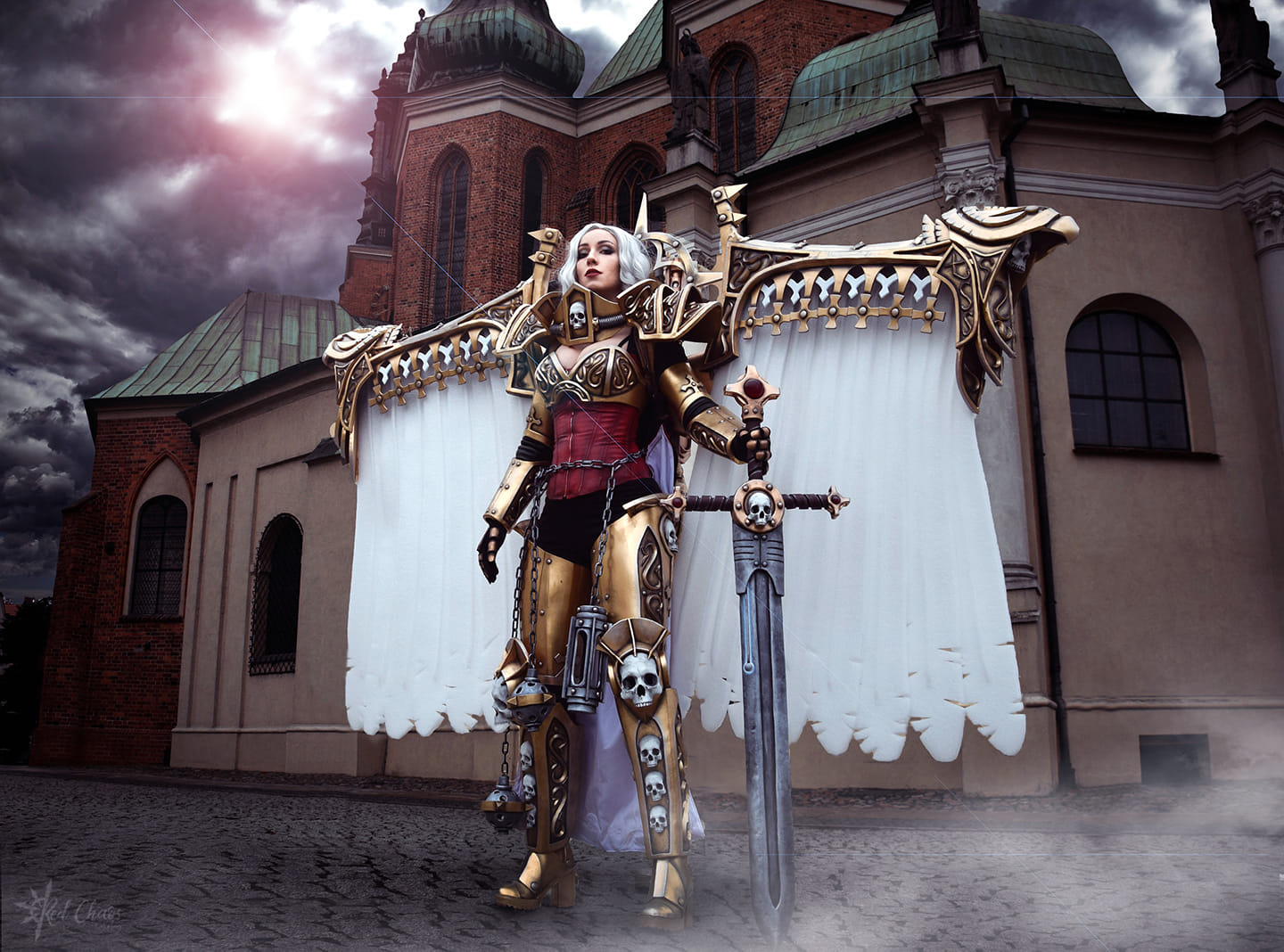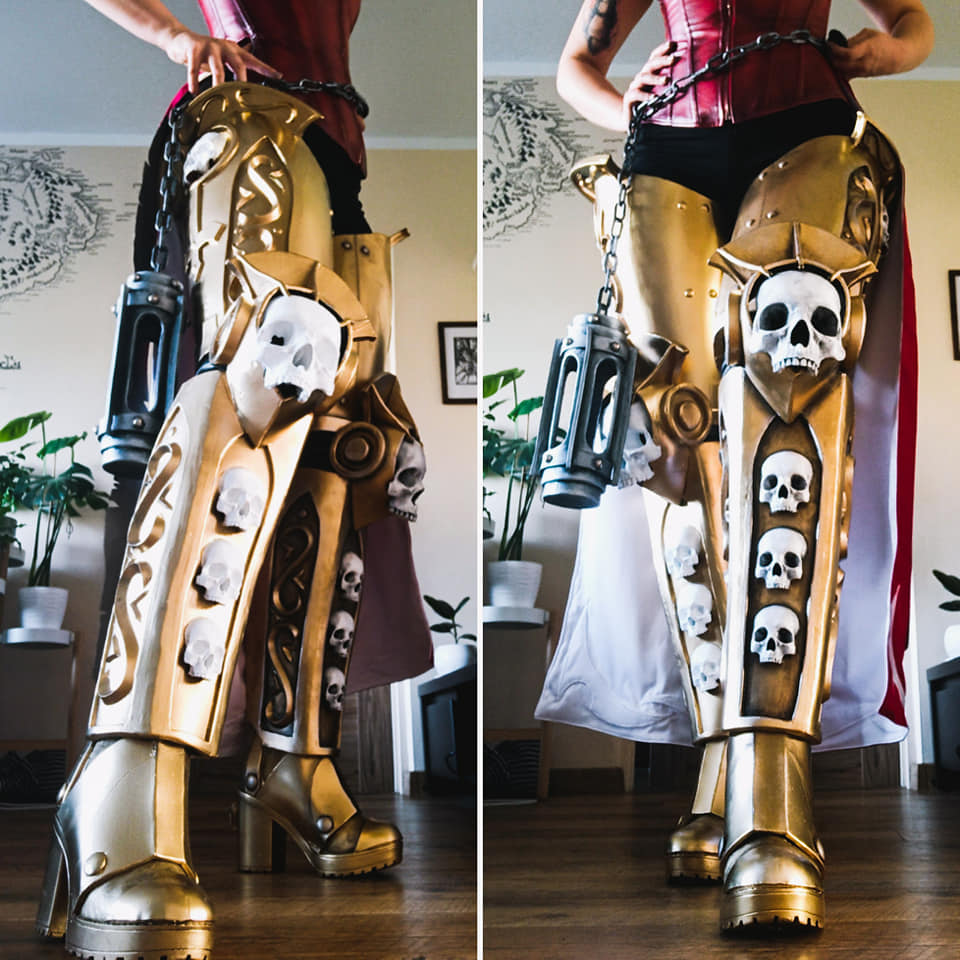 That's all for our Highest-Viewed Warhammer 40k cosplays of the year – let us know what YOUR favorite cosplays of the year were!
~Join us next week for more Cosplay Coverage~
Have a Cosplay question you would like Mayhem's Muse to answer?
Know a Cosplayer you'd like to see featured? Send an email here!