'League of Legends' Cosplayer Yaya Han Talks Partnerships and Culture – DragonCon 2023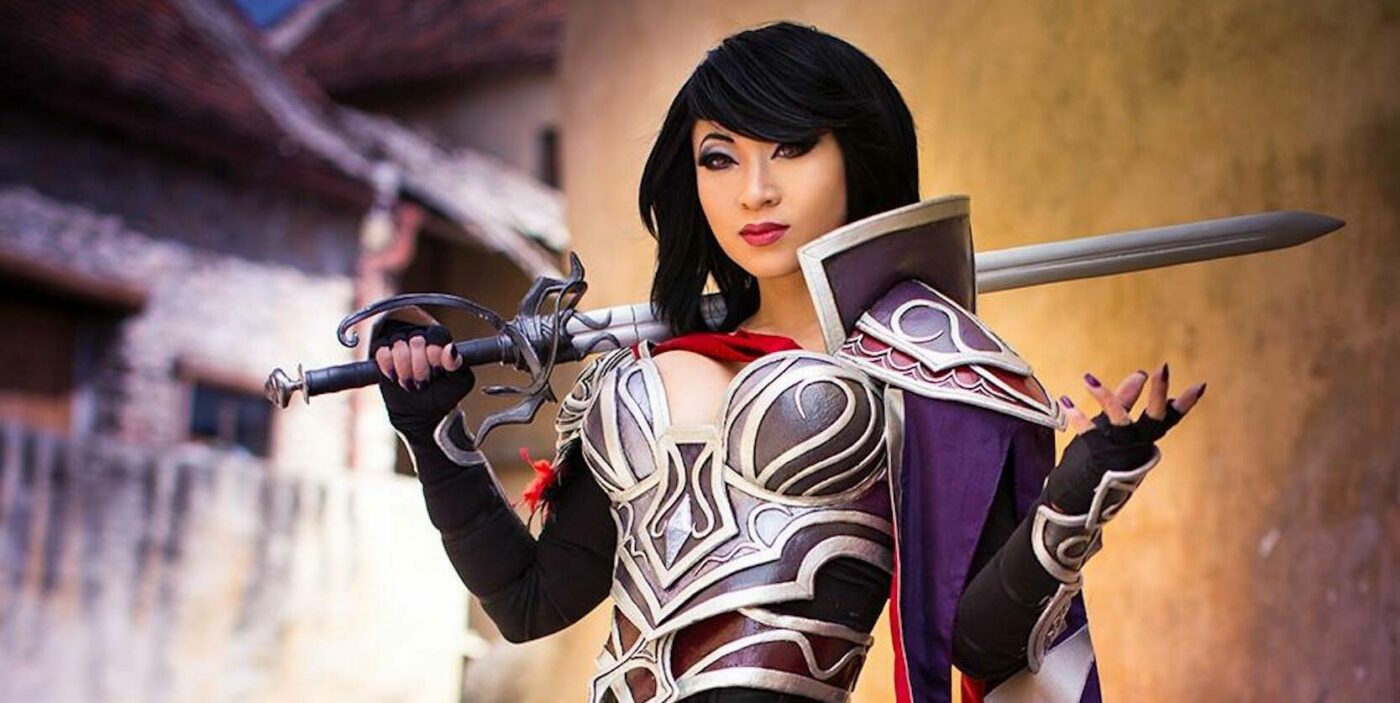 Yaya Han gives insight into her business practices and offers community advice to guide future cosplayers in this DragonCon 2023 interview.
I attended DragonCon this year and had the opportunity to sit down with some influential voices in the cosplay community. We wanted to dive deeper into the serious conversations of the art and industry and were excited to interview Yaya Han. I have followed Yaya Han's work enthusiastically for decades and have always considered her an inspiration.
Yaya Han is an excellent businesswoman as well as an incredible artist. Her time and energy invested in cosplay has paid off with multiple industry partnerships, TV appearances, books, and a continual stream of events and appearances. It's rare to have time to interview such a high-caliber artist, so DragonCon 2023 was a gift! We recently published our first and second articles in this series and continue to feature her work.

---
Interviewing Yaya Han about the Business Industry of Cosplay
We sat down for 20 minutes at DragonCon 2023. Throughout the interview, Yaya was kind, eloquent, and thoughtful in each of her answers. She was fierce in her desire to protect other artists. She has paved the way to making these collaborations and events easier to navigate for future cosplayers.
Yaya Han truly demonstrates that she has the growth of the community at the center of her vision, continually fighting for higher standards and better treatment. This is why we call her the Queen of Cosplay Hearts. Here's what she had to say on the matter.
---
Yaya Han, how do you decide which companies to partner with and which to pass on?
"I've learned through doing different types of collaborations that unless it is a property and a character I am particularly interested in, and unless I already want to cosplay the character, there's no reason for me to do it.
I have done costumes that I personally had no connection to, and I just did it because they were offering me money. I thought they were opportunities. But then I really did nothing with the costume after the collaboration was done. And I was like, 'I don't feel the pull to cosplay this character again.' And I didn't have a lot of fun making the costume because when you make something for a company or for a video game publisher, you're under NDA. So you have to craft without sharing progress. You can't tell people what you're working on. You can't even technically show your friend's progress.
For me, cosplay is such a social activity. If I can't share what I'm working on or maybe get opinions, then I'm just lonely crafting in an NDA hole. It really gets very lonely. So, I'm only willing to do it if it's a character I really care about. I just don't take those jobs anymore."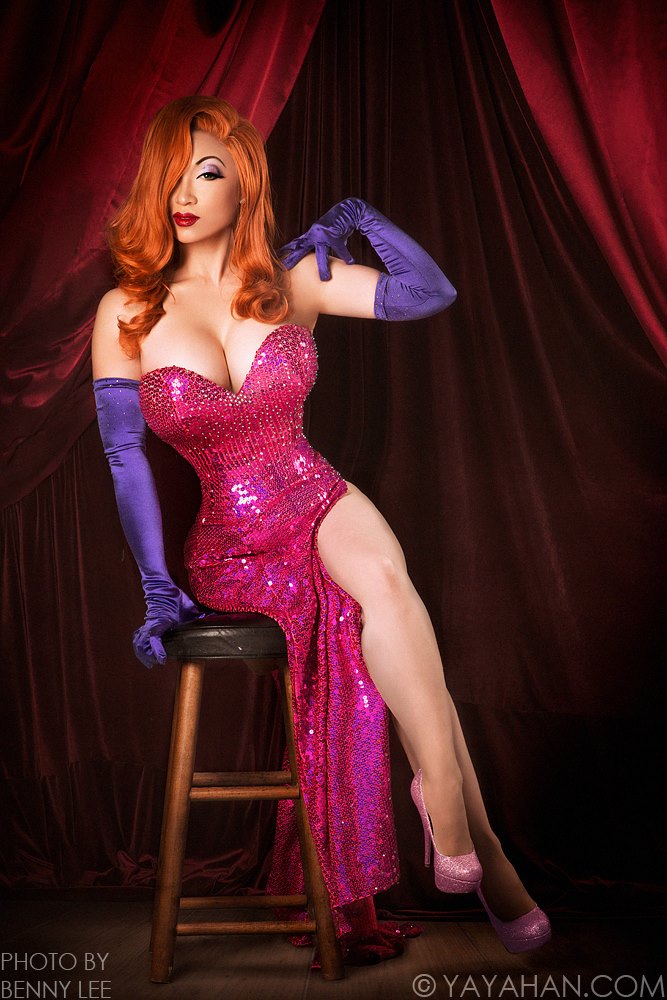 ---
Tell us more about your Capcom commission for Mortal Kombat VI's Chun Li!
"That is a project with a purpose that really fires you up. For those of us who are fans of the cosplayed characters, it's the ultimate form of validation. When the company has recognized us and wants us to represent that character, it's the pinnacle of achievement for cosplayers. You just want to become the character, and now you have the chance.
Subscribe to our newsletter!
Get Tabletop, RPG & Pop Culture news delivered directly to your inbox.
The company says, you, you are that character now. And so that is really cool. At the same time, a lot of cosplayers are working really hard for probably not enough money to live those dream projects. So there's always a yin and yang. There's truly always a good aspect and then some negatives to every new development. I think we need more time. We need cosplayers to slowly figure out what it is that they need to work with these companies. As more cosplayers start to collaborate with brands to make products, there will be more growing pains. Hopefully, also really great achievements."
---
What effect did the pandemic have on the cosplay community? On your culture?
"I think we can always improve as a community. I think we have improved quite a bit in the last few years. The pandemic was also a catalyst for a lot of recognition of racism and microaggressions and such toward different groups. What it did to me was it made me want to reclaim my Asian heritage."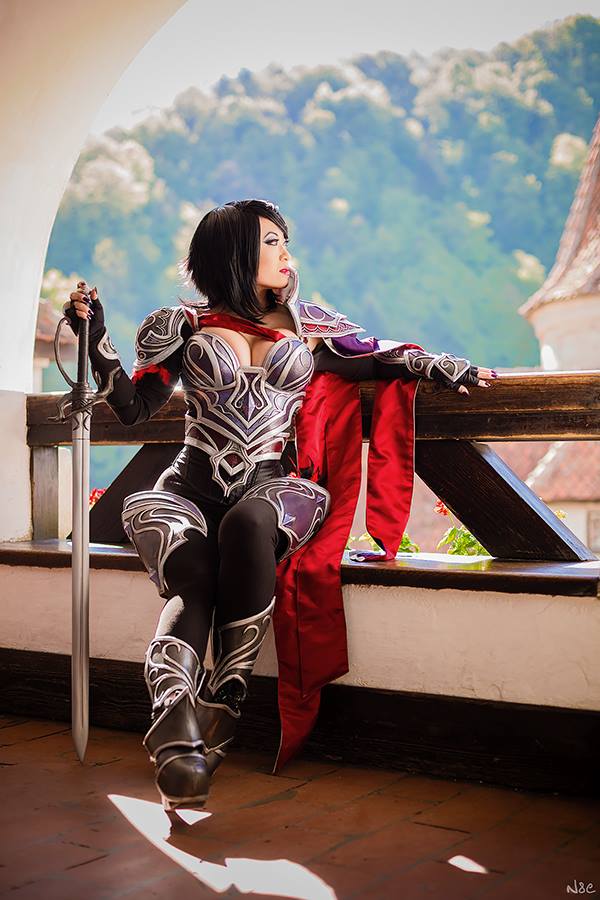 ---
Tell us more about your cultural journey?
"Because I grew up in Germany, I sometimes get a little bit confused because my personality was shaped in Germany. For a long time, I actually distanced myself a bit from my Asian heritage and sort of just saw myself as, you know, yeah, I'm German. That's why I'm always over-communicating and always on time, or more than on time, always early. And I sort of make a joke about that.
But then, during the pandemic, when all the anti-Asian hate and crimes were happening, it just made me really want to be more in tune with my own Chinese heritage. So, I started dressing in Hanfu. I started making costumes from Chinese novels and Donghuas. I even came out with a Hanfu pattern at McCall's. Because I want to be proud of the fact that I came from a 5,000-year-old country."
---
What do you have to say about bigotry and negativity in the community?
"As a whole, I think the community just needs to be more vigilant towards any type of bigotry happening. Even though the country currently has many problems, the culture and heritage are very valid. People might see me in a certain way because I'm an Asian woman. There are micro-aggressions towards me. I hope other cosplayers, POC cosplayers, black cosplayers, brown cosplayers… that they can become proud of where they're from and their uniqueness."
---
What's your advice for educating people about cultural boundaries?
"It needs to be spoken about with some sort of care. You can't just write people off because they said something wrong because they might really have no idea that it was wrong. In my book, have a whole chapter about racism and blackface, where I speak about why people might do it. Not just to write down, 'this is wrong, you shouldn't do it'… I wanted to go into why somebody might decide that they wanted to do it for the sake of celebrating a character.
It is my hope that through education, speaking to each other in amicable tones, and being diplomatic and patient with each other, we can just educate people more and really get to a point where there's a universal understanding. That everybody just feels more comfortable cosplaying however they want. I think that's an ongoing issue. And every once in a while, we are set back because something happens again. Somebody does something over in Eastern Europe or in Asia because they just have a different cultural understanding of things. We're just like, OK, all right, let's talk about this again, but let's be patient with each other.
---
Final thoughts on encouraging growth and diversity?
It's all a part of being in this community. I think I wrote in my book that despite any of the issues present in cosplay, it is still worth it to do it. There's so much that you get out of cosplay that is positive, that is personally fulfilling, but also fulfilling on a macro level that everyone should still do it. It is worth it to push past those possibly uncomfortable or negative aspects because you get so much out of it."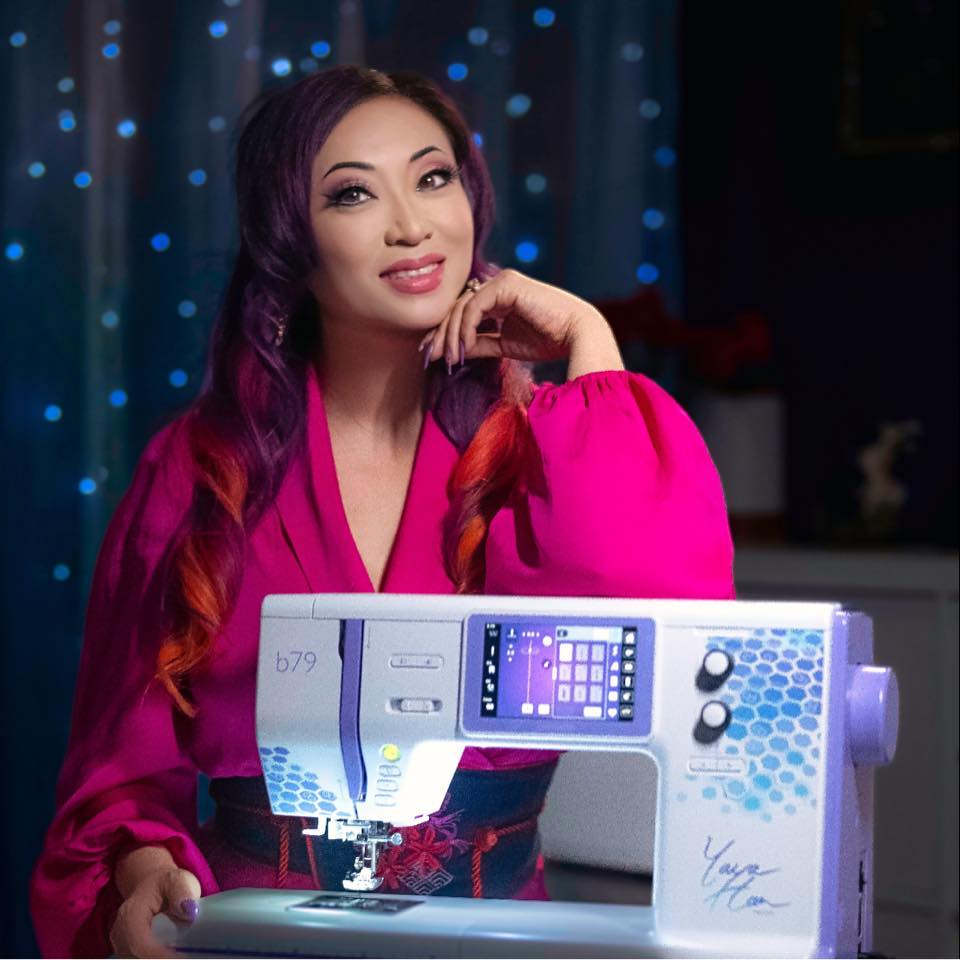 ---
~Join us next week for more cosplay coverage~
Have a Cosplay question you would like Mayhem's Muse to answer?
Know a Cosplayer you'd like to see featured? Send an email here!