New Imperial Knights, Necrons, Cryx, FFG, Pathfinder & More!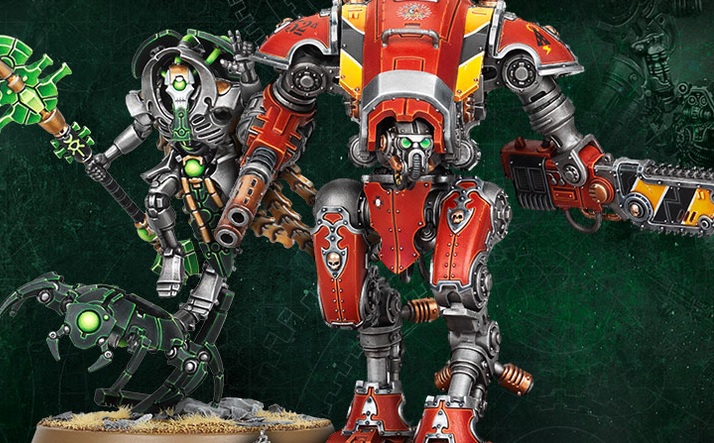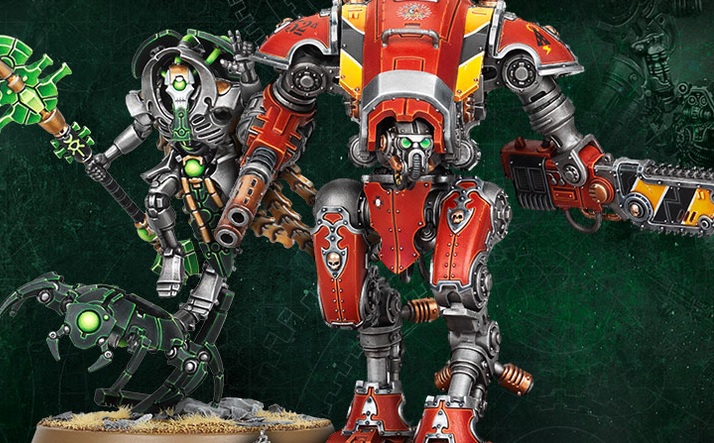 In the aftermath of GAMA everyone has new gaming goodies. Get in here gamers!
They're out there. Warglaive rules, blurry datasheet screen shots, everything you could possibly want!
Satyxis Raiders join the crew this week–along with a peek at a Slaughter Fleet heavy hitter.
We've got our hands on the Armiger Warglaive and the new Cryptek from Forgebane, come take a look!
Fantasy Flight Games has a new interview up from Designers Brad Andres and Tyler Parrott and it's worth a read!
The new boxed set is up for Pre-Order. Forgebane is ready for action!
The company showed off Wyrdscapes, Other Side, Bayou Bash, and more at the trade show this week – take a look!
We've got a closer look at exactly why Belisarius Cawl is going after Blackstone direct from Forgebane!
Come take a look at the striking miniatures of the upcoming Jungle of Despair from Paizo and WizKids.
We got our hands on the new Forgebane box and are taking a quick tour of the contents!
Subscribe to our newsletter!
Get Tabletop, RPG & Pop Culture news delivered directly to your inbox.
~Onto the new week!