Cosplay Artist Spotlight: Enayla Cosplay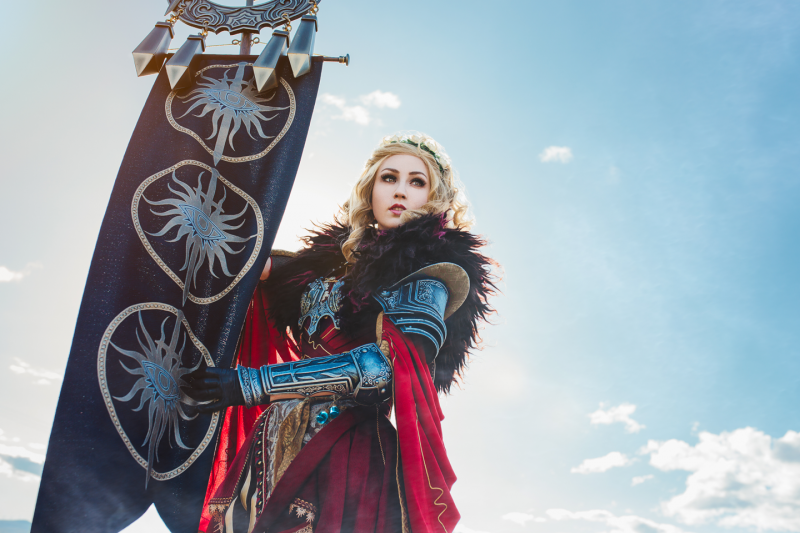 This week we're featuring a designer of sumptuous cosplay fabric and detail rich cosplays!
Welcome to the Cosplay Artist Spotlight!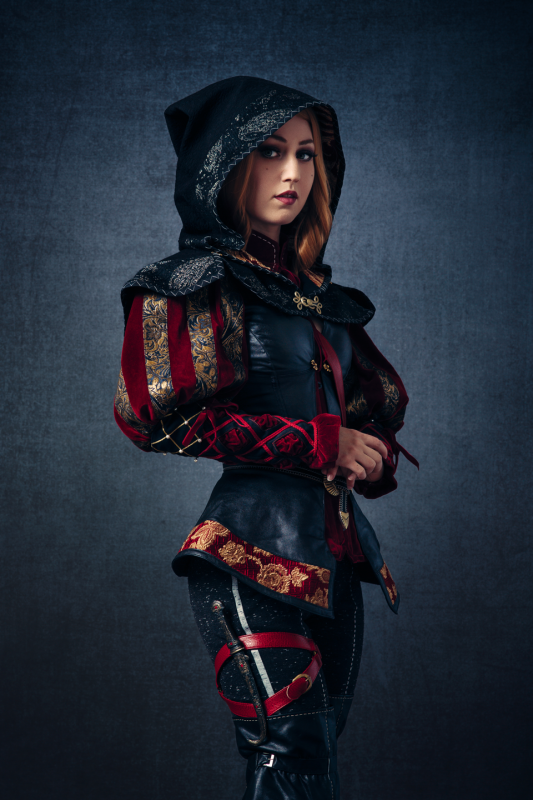 This week's cosplay spotlight features an artist who creates projects of incredible detail and realism. Her projects look like they just strolled right off the silver screen, paying attention to rendering details in a manner that is of quality rivaling the best costume designers. Enjoy the work of Enayla Cosplay!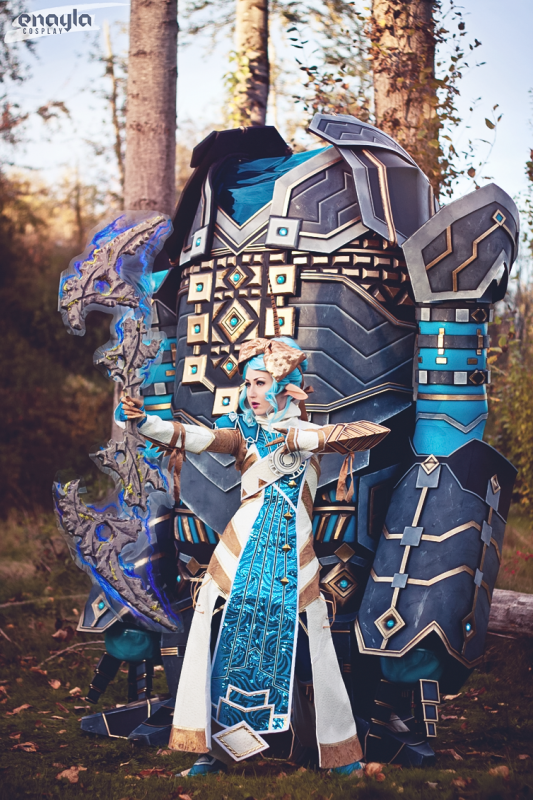 1. How did you get your start in cosplay? How long have you been creating your projects? What inspires you to work in the cosplay realm?
I'd always been a gamer and generally into nerd culture, but it was actually my parents who indirectly introduced me to cosplay. My mother is an artist and father is a comic book fan, so we decided a trip to San Diego Comic Con would make a great family vacation. I was blown away by the amazing costumes and by just seeing characters that I loved walking around in real life, and tackled my first cosplay soon after. It's been about eleven years now, and I'm still driven to keep recreating my favorite characters out of appreciation for the source material.
2. What is your strongest construction aspect?
I started out sewing and that's where the majority of my experience lies, so that's definitely my strength. I draft nearly all of my patterns from scratch and enjoy working with finicky fabrics. I try to be fairly well-rounded, though, so my favorite projects have been ones where I've used a variety of techniques (sewing, armormaking, resin casting, painting, structure-building, electronics, etc).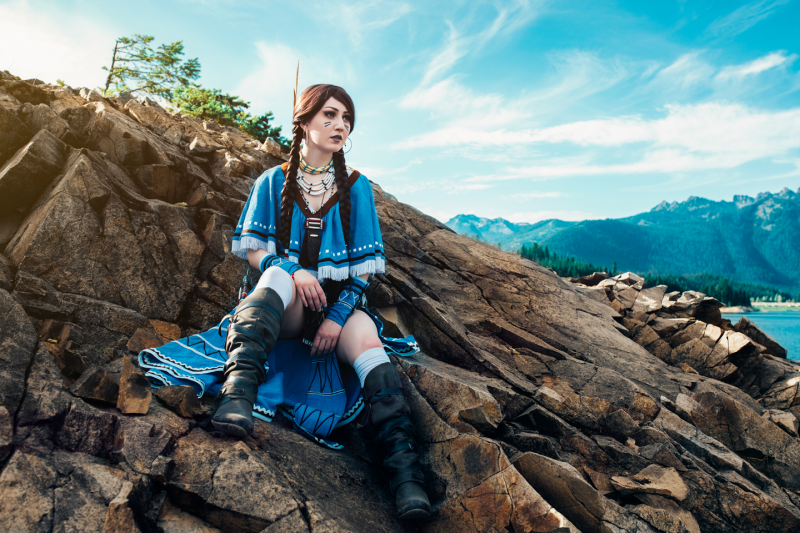 3. What is your favorite type of cosplay work to do?
One of the most compelling things about cosplay for me is figuring out how to bring a 2D character into the real world, so I really enjoy building oversized or engineering-heavy costumes. They're a challenge, but it's always so gratifying to come up with a technique or design that actually works.
4. What are your favorite completed projects, or your most popular?
My favorite two costumes are Cullen from Dragon Age and GLaDOS from Portal 2. They were both extensive year-long projects and challenging labors of love. Cullen was my first semi-custom design, in that
I created my own genderbent look for the cosplay.
I had the best time designing and implementing a gown covered in detail while still maintaining the general vibe of his look. For GLaDOS, a robot that hangs from the ceiling, I built a a 6'x6'x4′ structure (complete with vines, graffiti, and rubble to match the game environment). I then suspended myself upside down from a custom harness in armor as accurate a match to GLaDOS's body as possible for someone with human proportions. She's one of those characters that always seemed impossible to cosplay, and I'm proud that I managed to do so.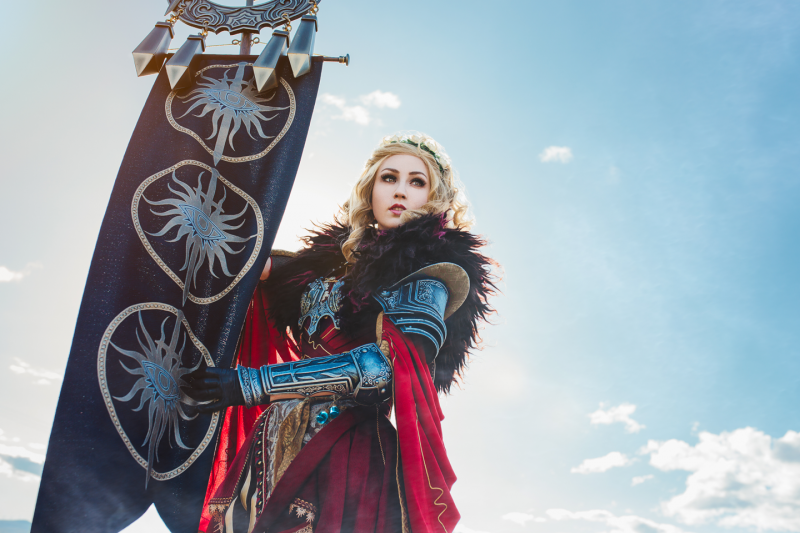 5. What material is your favorite to work with?
I've dabbled in everything from thermoplastic armor to resin casting, but I always seem to go back to fabric! While I enjoy picking up new materials, it's nice to fall back into techniques that I'm completely comfortable with. That said, there are endless textile techniques that I'm still learning about; for example, I'm about to tackle my first major hand-embroidery project, so I've been knee-deep in online tutorials.
6. What are your favorite fandoms? Favorite characters?
I'm first and foremost a gamer, so many of my cosplays come from that medium. I love anything fantasy or sci-fi, but my favorites are open-world PC RPGs like Dragon Age, Guild Wars, and The Witcher. My all-time favorite character is GLaDOS from Portal, who I adore for her snarky one-liners and interesting backstory.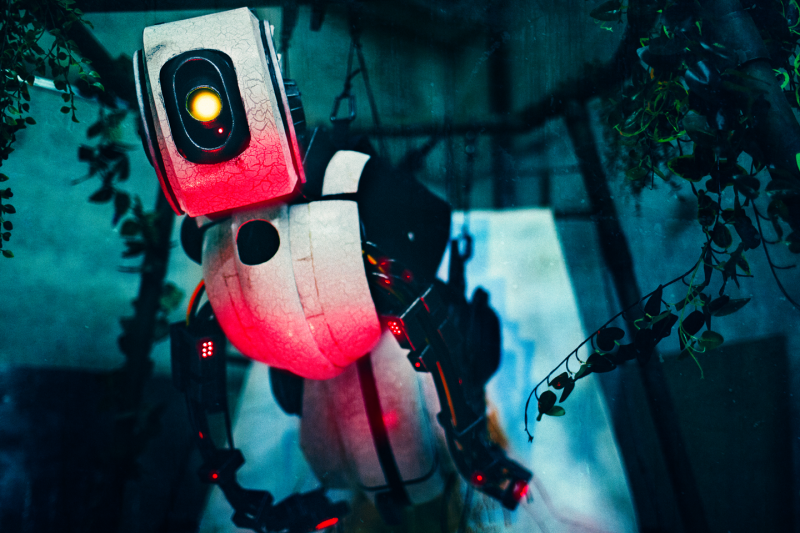 7. What kind of games do you play? Videogames? Tabletop? Wargames?
I've done a little bit of tabletop and D&D, but I lean primarily toward video games. I'm a sucker for anything with a compelling story and immersive game world, although I'll take a break from my virtual worlds every so often and go for a puzzle or platformer game.
8. What conventions do you attend? Have you guested/spoken on panels/competed in contests?
I regularly attend several local-ish conventions (PAX West, Fanimecon, and Emerald City Comic Con) but have been lucky enough to be invited out to quite a few other events as a cosplay guest. I've been hosting panels on various cosplay topics and judging convention masquerades for several years now. I'm not too big on competing myself, but it's something I'd like to do more of in the future.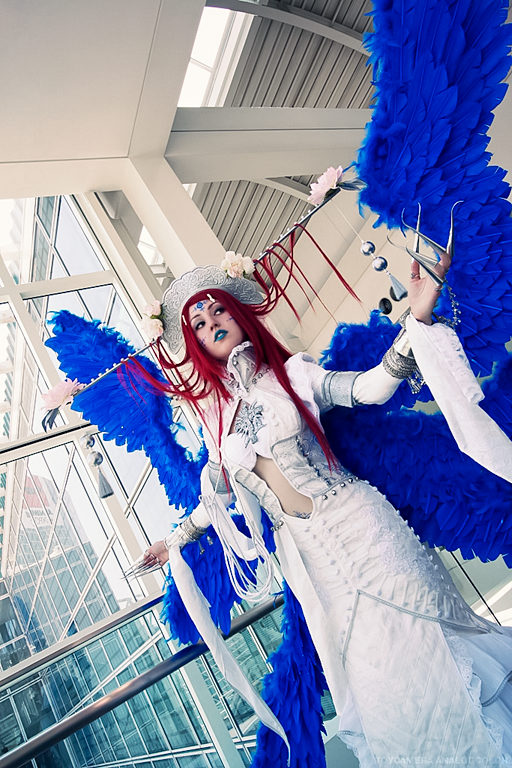 9. What projects are you working on in the future?
I'm currently taking a rare break from gaming cosplay and catching up on some of my favorite film costumes. I have two Game of Thrones cosplays in progress, Ellaria Sand and Cersei Lannister, and then I plan to tackle one of Padme Amidala's gowns from Star Wars.
10. What conventions are you attending this next season?
I'm lucky enough to be doing a fair amount of international travel this year for conventions – I'm heading to Denmark (J-PopCon), England (London MCM), and Canada (Yeticon) – as well as a few local events (Emerald City Comic Con and Sakura-Con in the Seattle area).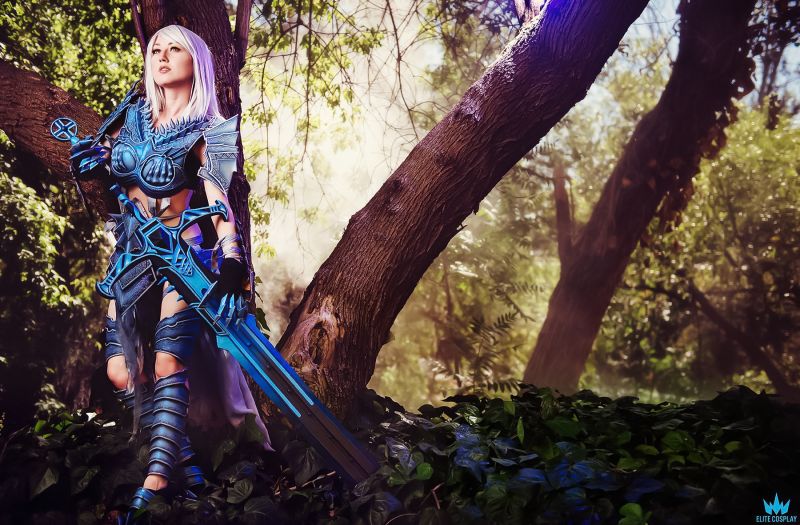 11. Who are your cosplay inspirations? Whose work do you admire or aspire to?
I follow so many cosplayers and am constantly inspired to push my own work further because of them. When I was first starting out,
Kamui Cosplay
and
Lightning Cosplay
were the two that really influenced me to try new materials, particularly for armor, and they both continue to produce spectacular work. On the sewing side of things, I'm always drooling over
December Cosplay
's gorgeous fabric painting and applique.
12. What are your favorite movies/shows to watch or music to listen to while you craft?
I always have something playing in the background while I work. Sometimes it's an audiobook (favorites are Game of Thrones, Eragon), a podcast (A Storm of Spoilers), or a TV show. My
main crafting distraction
is Project Runway, both because of the contestants' inspirational work and the feeling of camaraderie with a group of people desperately trying to sew something in an impossible time limit!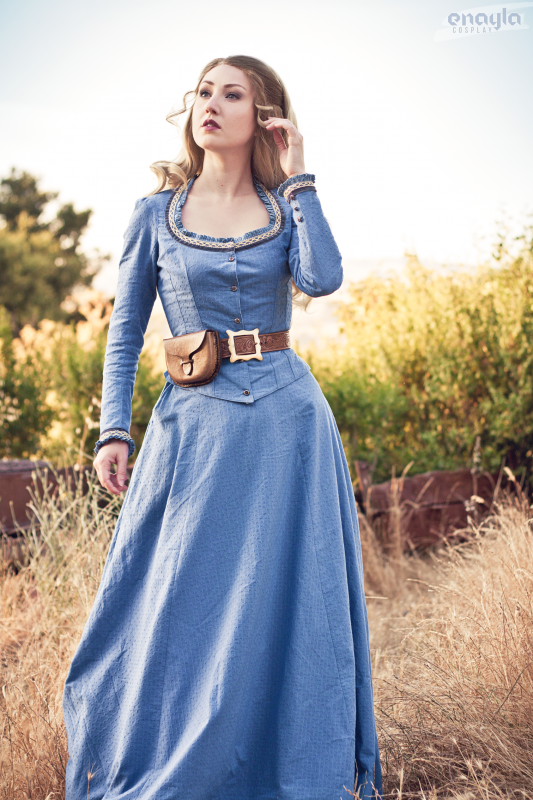 13. What message do you have for people wanting to break into cosplay? What have you learned in your time working in Cosplay?
For new cosplayers, the first thing I'd always say is to go for it! Every part of the process is so much fun, and the community is such a wonderfully inclusive, helpful group of people. For those just starting out, I'd suggest tackling a simpler project at first and giving yourself plenty of time to finish it. If you can, try to find a more experienced cosplayer as a mentor; most of us are more than happy to give advice or point you to a helpful tutorial. One of the biggest lessons (that I'm still trying to master) is to remember that cosplay doesn't need to be taken too seriously: in the end, we're all just nerds dressing up as fictional characters!
14. What are your social media/website links? Where can we find you?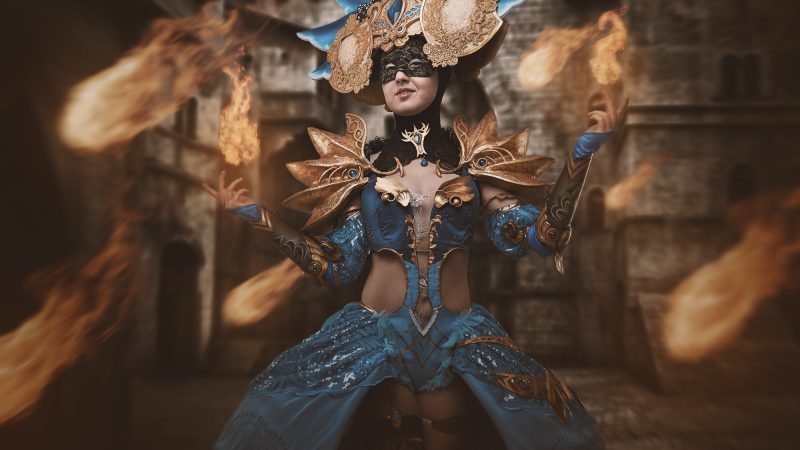 ~Join us next week for more Cosplay! Coverage~
Have a Cosplay question you would like Mayhem's Muse to answer? Send email here!