Fantasy Flight's teasing is over– we have points costs at last! Here's some initial thoughts.
We still have to wait until September for the Squad Builder app, yes. With FFG's releasing the points costs for the Rebel, Imperial, and Scum cards—along with the generic "all-factions" list—we can really dig in starting now.
(Important caveat: the initial points cost. The whole point of putting it in an app is so you can tweak it on the fly. These aren't final because "final" isn't a thing now.)
What's the best way to celebrate the occasion? It depends. Is this still the internet? (Checks…) Yup, still the internet. Winners and Losers it is, then!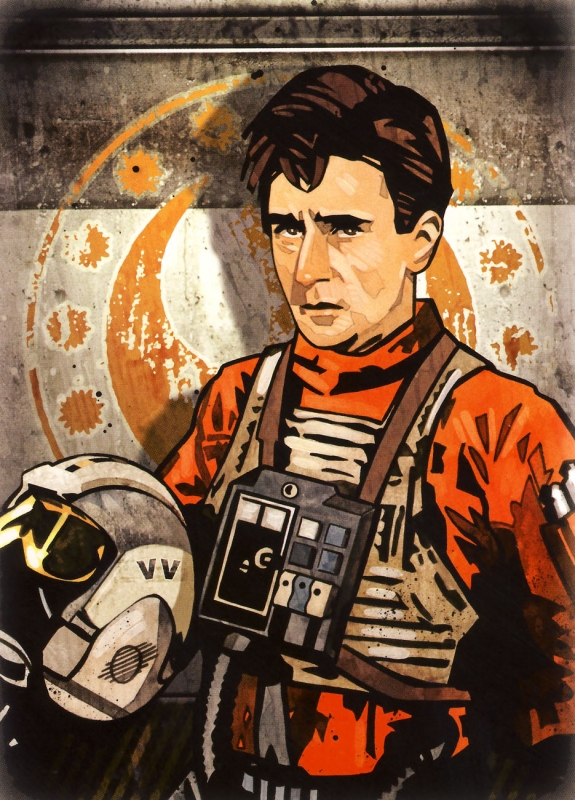 WINNER: WEDGE ANTILLES
His ride got cheaper and better, his ability got subtly better, his Initiative got rarer—everything's coming up daisies for our favorite… er, our other favorite Correllian. It'll be interesting to see if he can Lone Wolf it up as a flanker, but Swarm Tactics is a mere three points, which raises some interesting possibilities for alpha strike-oriented lists. Either way, at his cost it seems rare you'll field him and not get value.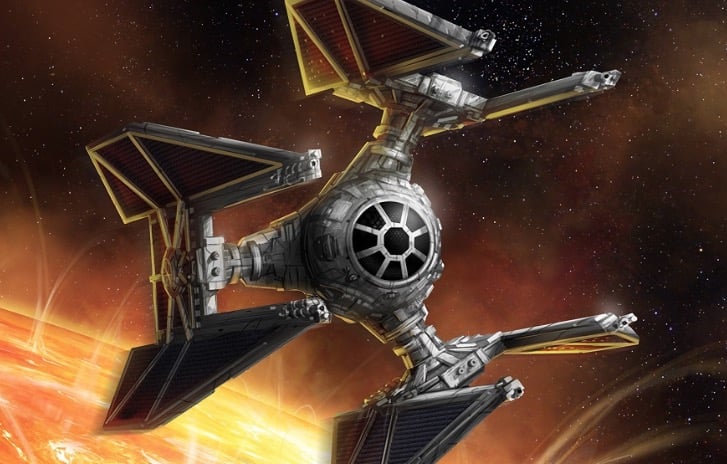 LOSER: TRIPLE DEFENDER BUILDS
The writing was on the wall. The base Defender got significantly buffed, with an extra point of shield and a slightly stronger version of the X7 benefit baked in without costing the cannon or missile slots. (Yes, an evade token in 2.0 is not as strong as an evade token in 1.0 in absolute terms, but in a context of less firepower coming in, it is still very strong in relative terms.) With X7 Defenders being powerful ships already, tossing in those extras seemed to imply that the cost would go up. Well, it did, as expected—enough that triple Defenders is impossible and double named Defenders leave almost no points remaining for a third ship. In some ways, it's back to the future for these guys… double named Defenders with HLCs, anyone?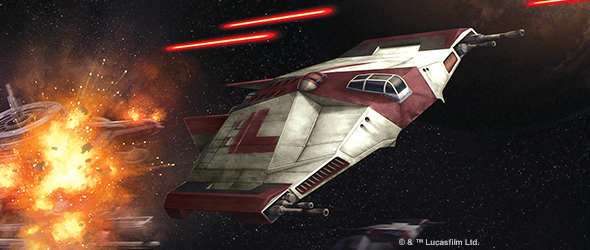 WINNER: BOMBERS
All classes of bomber got cheaper across the board—even the Scurrg, which didn't really need the help. Perhaps this is an acknowledgement of bombs being harder to use now that they're confined to the Systems phase. Still, we knew about that change before prices were released. On this day, at least, bombers are a winner.
WINNER: THE GUNNER SLOT
The new upgrade slot on the block is seeing far wider use than might have been expected. Even ships like the TIE Striker found room to jam in a gunner. (Overhead bin, maybe?) This seems primarily so that you can cram Skilled Bombardier onto ships that can drop bombs, as most gunner upgrades don't have much applicability on non-turreted single-arc ships. (Oddly, the K-Wing keeps its crew slot, rather than Gunner.) That said, there could be mad plans involving Fifth Brother on a Striker afoot, even though Fifth Brother (gunner) is almost a third Duchess' cost.
And that speaks to our next loser of the day…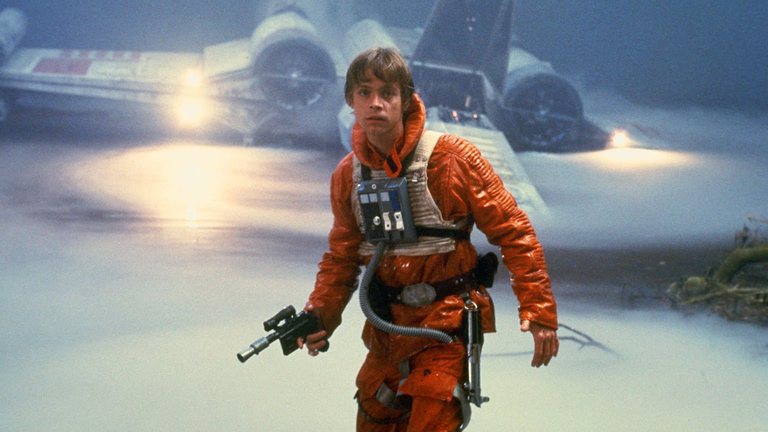 LOSER: LUKE SKYWALKER
When people saw Luke's text, they FREAKED OUT. One reason Autothrusters could safely be retired was because turrets can be arc-dodged in 2.0. Luke negates that weakness entirely. We were right back, people feared, to a world where turrets crowded arc-dodgers right off of tables.
Not quite. Luke's 30 point price tag is… not exactly prohibitive, but certainly difficult. It's the equivalent of a whole Phoenix Squadron A-Wing. Is it potentially a way to make Dash stomp all over any attempt to arc-dodge him? Sure. Is it a horrible overpay against any lower competition? Sure. In actuality, Luke is more useful the lower Initiative you are, as his turret-swinging is more commonly applicable. Then again, you wouldn't do this unless you covet the lower-Ini pilot's ability, since the cost savings of the downgrade don't begin to cover Luke's cost.
Outside of busting aces, the primary utility of Luke is that he gives you a free action. It's not that he lets you swing your turret at high initiative; it's that he lets you swing your turret while performing some other action. That's powerful, to be sure. Is it 30 points powerful? Perhaps not. It still fits in with a broader trend…
LOSER: FORCE USERS
All implementations of Force-sensitive individuals are… shall we say, cautiously priced. The cheapest Force crew still weighs in at 12 points, which would have been the third-most-expensive crew in 1.0. Force-sensitive pilots seem to command a 17-to-20% premium over their counterparts.
In a more action-constrained environment, the Force user's ability to turn eyeball results is very valuable, to be sure, to say nothing of their own abilities. This valuable, though? I'm not convinced. There will be a lot more to say about this in the future, you can be sure.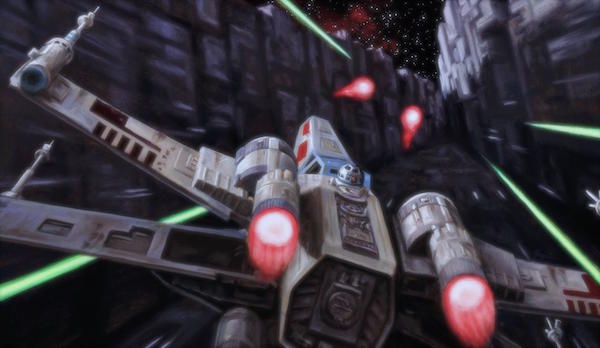 WINNER: PROTON TORPEDOES
The change from "eyeball becomes crit" to "just keep your lock" improves the accuracy of the attack, while the ability to force crits is maintained—and now you get twice as many shots for basically the same points. Not too shabby.
LOSER: DASH
Not in general—just today. Dash's cost is 100 points on the nose. Even with some of his old upgrades baked in, it's trivial for him to blow past the 116-point mark that was his high point in 1.0. With just Luke (the gunner everyone was fearing) on him, he's 130, fatter than the fattest Hans. Dash seems set up to push the envelope on how one ship defines a list.
WINNER: POINTS COST INVERSION
Throughout 1.0, the rule of thumb was that the higher-PS pilots had the higher costs. This left a blind spot for those occasions when a lower-PS had a vastly stronger pilot ability. In 2.0, by contrast, stronger pilot abilities are reflected by higher costs even on lower-Ini pilots, inverting the cost structure: the "top ace" ends up cheaper than his lower-Ini counterparts. This is doubly true when the lower-Ini pilots are Force-sensitive. Congrats on your "discounts" Wedge, Hera (twice!), Rexler, Tomax (again), Duchess, Dace, Zuckuss, and Ketsu!
LOSER: THE EPT SLOT
This isn't because the cost for these things is high. They're not! In a way, though, that's the point: the cost for EPTs isn't high because they're much less significant or integral to ship functionality. They're not value-less, but they're not ship-defining they way they used to be.
Saturation Salvo could be pretty neat though.
WINNER: HEAVY LASER CANNON
Everyone was bemoaning this weapon's fate. The bullseye-only restriction was a real problem, and it still had the no-crits rule. And then the cost was revealed, and… it's super-reasonable! Four points is a trifle, especially for a weapon that can shine in certain matchups. (Hint: large-base ships are easy to bullseye.) It sounds odd to call "Heavy Laser Cannon" a toss-in, between the name and the 1.0 legacy of being a weapon you designed your list to deliver, but this is the world we live in now.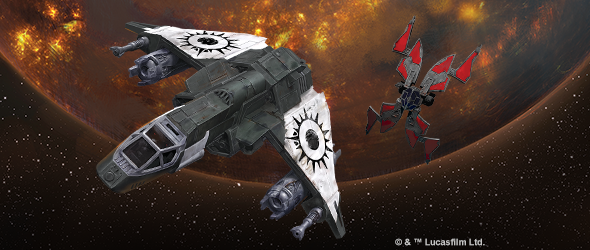 LOSER: THE MODIFICATION SLOT
This previously-universal slot took a hit. Although the Khiraxzxzxz and Interceptor retained their multiple mod slots, and the HWK gained a second, the A-Wing, TAP, and Fang Fighter all lost their mods. (Scum players are losing their minds over it.) Given that those ships almost universally took Autothrusters, which are now out of the game anyway, it's an open question how harsh of a blow this is. At the very least it's *a* blow.
WINNER: PEOPLE WHO PREDICTED VARIABLE-COST UPGADES
*cough cough*
Seriously, though, this is one of the reasons you shift costs from the card to a central authority. An extra point of hull is really valuable to a squirrely ship like Soontir who can defend it with lots of agility, tokens, and arc dodging; it's a lot less valuable to, say, a Decimator who's got lots of hull already and is just gonna sit there and take hits. Now, those different ships get charged appropriately. The same argument follows for mobility upgrades (which are stronger the larger your base).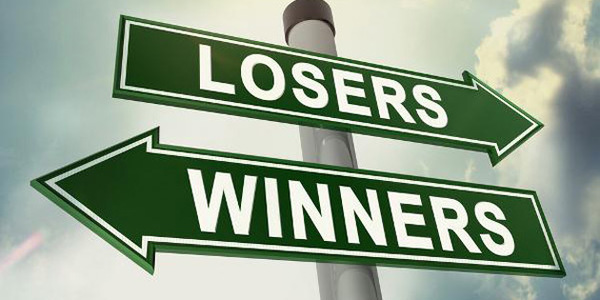 LOSER: ALSO ME
The ship previously known as "TIE Advanced Prototype", which was conveniently abbreviated "TAP", is now "TIE Advanced V1". The ship formerly known as "TIE Advanced" is now "TIE Advanced X1".
This is going to bug me. Like, a lot. (I'll probably still call it the TAP for clarity's sake.)
WINNER AND LOSER LIGHTNING ROUND!
In theory, a straight port of 1.0 ships to the 2.0 pricing structure would double the cost of every ship and pilot. That's totally not what happened. Some ships/pilots got significant bumps or cuts to their costs. We can do a quick winners/losers survey based on the delta between their actual cost and the double of their 1.0 cost.
Here are the ships/pilots that got the biggest discounts in 2.0:
• Major Rhymer (-18)(!)
• Tomax Bren (-14)
• Horton Salm, Captain Jonus (-12)
• Arvel Crynyd, Redline, Deathrain, Major Vynder, Dace Bonearm (-10)
• Lt. Karsabi, Zuckuss (-9)
• Jake Farrell, Jan Ors, Captain Nym, Dutch Vander, Ten Nunb (-8)
• Serissu (-7)
Talonbane Cobra doesn't make the list because he got nerfed—he's cheaper because he's worse. Ditto Phantoms due to losing a red die. Ditto Miranda (lol… just lol).
What's the common denominator here? Almost all of these ships were PS7-8. They were paying an extra premium for a relatively high PS and the option to take Veteran Instincts and get to ace territory. The Curse of VI strikes back! In a world without VI, that privilege is gone, and so we can recede to more sensible territory for the price structure.
It should be noted, too, that some of these ships saw significant price drops for all their pilots. The TIE Bomber, Y-Wing, A-Wing, TIE Aggressor, HWK, B-Wing, and G-1A all saw across-the-board shaves to their cost. (The Scyk Interceptor did, too, when you consider the Heavy Scyk title got baked in at no increase in cost.) Given that most of these ships depended upon upgrades to do their business, a lower starting point probably makes sense. The retirement of the Twin Laser Turret is a factor also.
The ships that pay the biggest premiums in 2.0:
• Kanan Jarrus (+14)
• Fenn Rau (Scum), Fenn Rau (Rebels) (+12)
• Assajj (+10)
• Luke Skywalker, Ezra (Sheathipede), Grand Inquisitor (+8)
Guri doesn't make the list because she got buffed—she's more expensive because she's better. Ditto TIE Defenders (an otherwise preposterous +18) and E-Wings. If you bake the old Outrider title and HLC into the old YT-2400's cost and double that, it comes out almost perfect for the ship's new cost, so it skips the list.
With those provisos out of the way, what's the common thread here? The Force. See above. The exception is Fenn Rau, who's Fenn Rau, and therefore deserves all of this. (Just kidding.) (Sort of.)
~ What caught your eye in the point lists?