This week we're featuring a budding new talent with an eye for androgyny. Considering projects regardless of gender, Krahenberg is drawn to projects in the 40k Verse and beyond. In a community that prides itself on diversity, we look forward to seeing this artist's potential develop!
The Cosplay world is known for it's range and diversity. ANYBODY can Cosplay, Inspiration is everywhere, and the community is constantly growing and changing. This week we are featuring the work of Krahenber, an artist I discovered in the Warhammer 40k Cosplay forums. I really love finding people who stretch the limits of what's known, what's safe, and follow inspiration wherever it takes them. This particular Cosplayer does just that, and I'm quite happy to share their work with you. I hope you enjoy!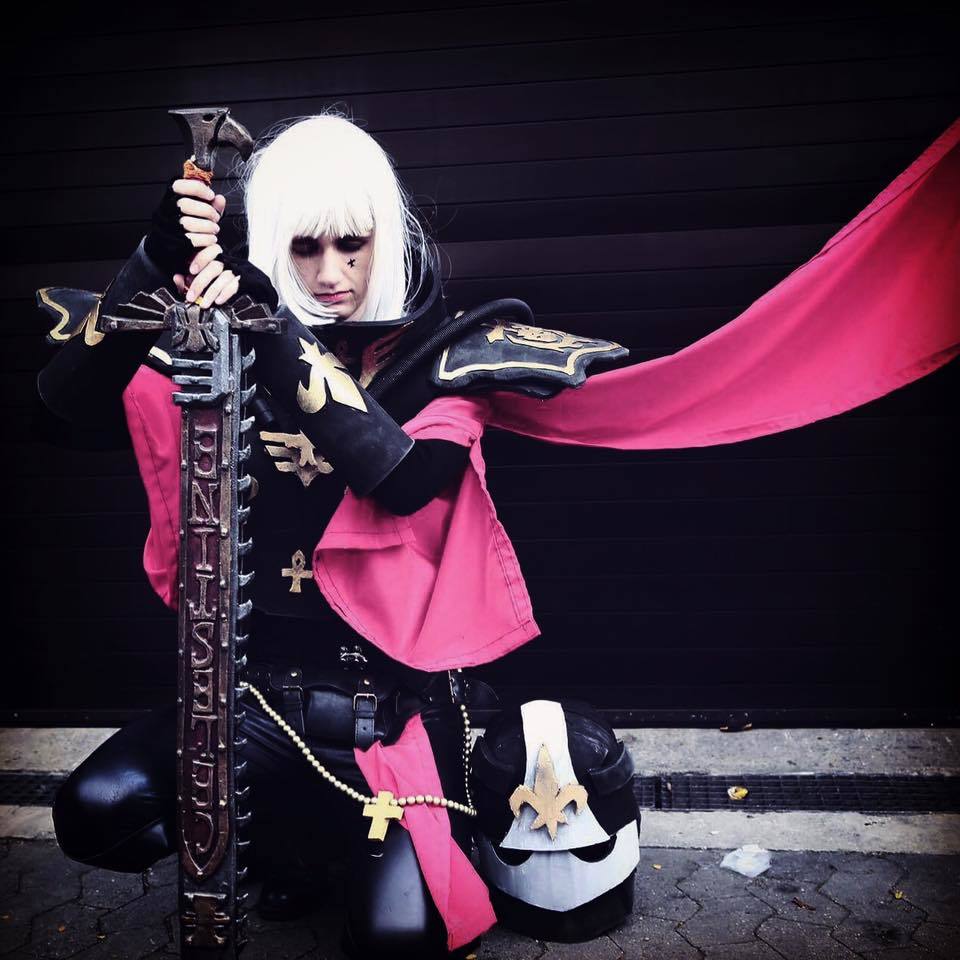 How did you get your start in cosplay? How long have you been creating your projects? What inspires you to work in the cosplay realm? 
– My last girlfriend asked and inspired me to start in Cosplay. I started 4 years ago very simple and started to face greater and greater challenges in the time. I really enjoy acting with Friends and people for Events and conventions. Also to master the role and the character in act and design, this is the reason why often prefer to act characters of all genders.
What is your strongest cosplay aspect?
To master my role, make it perfect as possible and have fun to Play it. I already played some roles where I didn't have fun.
What is your favorite type of cosplay work to do?
– Foam-Armors. I love to work with foam and I created 2 Sororitas-Power-Armors and the Blackwatch Armor of Moira from Overwatch. I have some Armor Projects for the future, two of them are from Warhammer 40K ;D
What are your favorite completed projects, or your most popular?
– My favorite completed Project is my Battle Sister Estelle, which I started 2 years ago. Also Moira O'Deorain from Overwatch. I love to act them and I spent a lot of time, Money and power in them and I'm still not finished. I want to upgrade them more and more.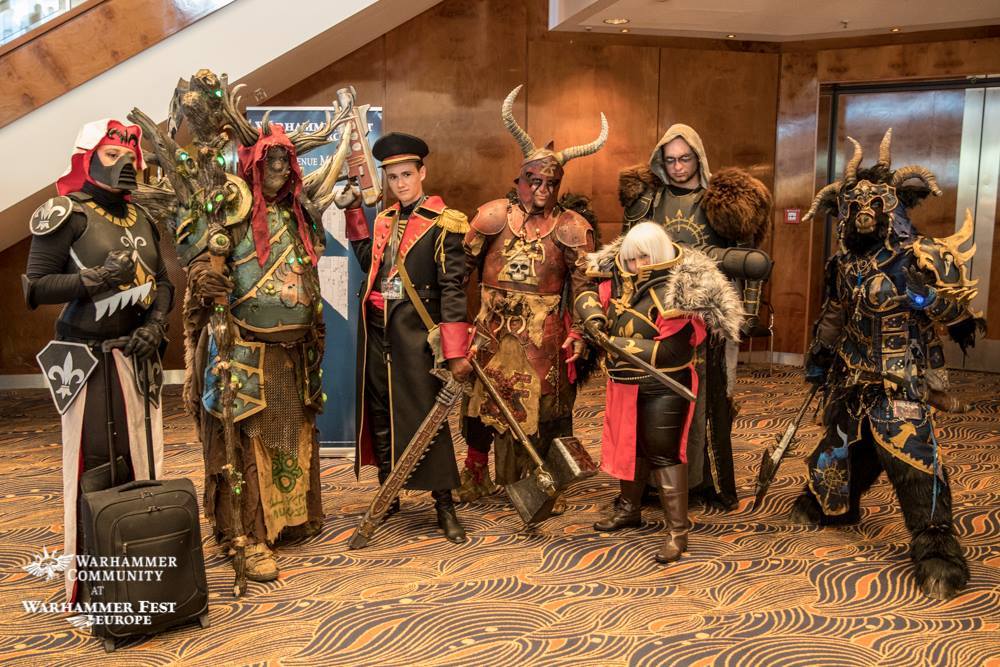 What material is your favorite to work with?
– Profoam is my favorite material 😀
What do you do with your time outside of Cosplay? Any special skills or experiences? 
– I already told, that I like tabletop. I also enjoy painting miniatures, plan pen and papers (I'm Always the one who plan and Show the adventures), travel around and meet Friends.
What are your favorite fandoms? Favorite characters?
– My most beloved fandoms are Warhammer 40K, The Witcher (Geralt Saga), Overwatch and Resident Evil. My favorite characters would explode this interview but let me Name the favorites of those fandoms. Horus (40K), Lambert, Geralt and Gaunter O'Dimm (Witcher), Moira and Symmetra (Overwatch), Chris Redfield, Nanan Yohihara (Resident Evil)
What kind of games do you play? Videogames? Tabletop? Wargames?
– RPGs like Monster Hunter and The Witcher 3: Wild Hunt (favorite Videogame of all times) are games which couldn't stop playing. But I prefer to Play with Friends and other real persons, so I started with Magic: The Gathering and played it for 5 years focussed. Since I have a new Job this isn't possible anymore so I started to Play Warhammer 40K and yeah Warhammer 40K became my favorite boardgame/tabletop/off Controller game ;P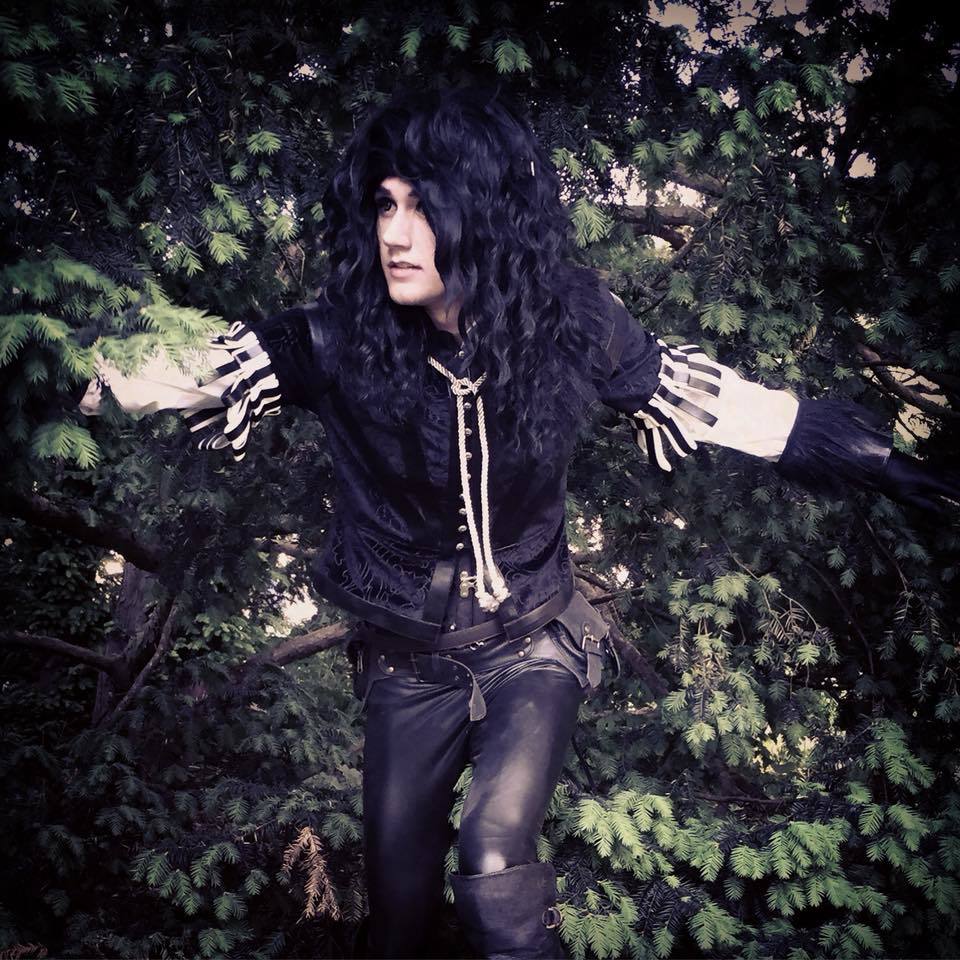 What conventions do you attend? Have you guested/spoken on panels/competed in contests?
– In the past I Cosplayed with Friends just for fun on conventions and Festivals, but I want to start with contests and Competitions. I planned to do this on Role Play Convention in Cologne and some Comic Cons. In our local Comic store some of the customers know me and a Channel About Nerd-Stuff invited me as a guest last year.
What projects are you working on in the future?
– My next Project is Lambert from The Witcher 3: Wild Hunt and Maybe a Cultist of Slaanesh. The Project of my life is Primarch Horus.
What conventions are you attending this next season?
– I hope it's possible to attend the next Comic Con in Dortmund or the Epic Con in Muenster. Absolutely I'll attend the Role Play Convention 2019 in Cologne.
Who are your Cosplay inspirations? Whose work do you admire or aspire to?
– There are a lot of awesome Cosplayers, which inspired me. To Name some of them: Nissa Cosplay, Gigahorse Deluxe,  and Atlas Crafts. All awesome Cosplayers who couldn't do their Job better!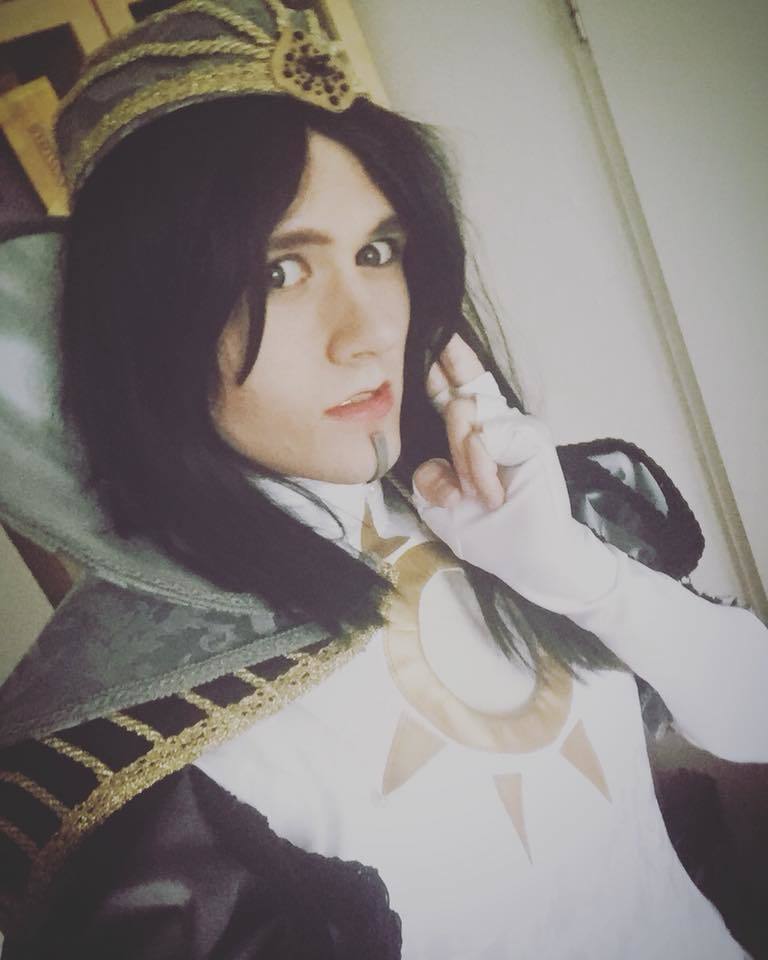 What are your favorite movies/shows to watch or music to listen to while you craft?
– I love to watch my favorite movies and Shows during the crafting. Examples are The Raid 2 (I prefer both movies to everyone to every action-movie-Lover), Robin Hood: King of Thieves (the one and only with Kevin Costner), Trading Places or Columbo. The most played Music during the crafting is Sabbaton, Stratovarius or Powerwolf. I also can prefer the Songs of Miracleofsound on YouTube.
What message do you have for people wanting to break into cosplay? What have you learned in your time working in Cosplay?
– It's a lot of fun to work Hours, days, weeks, months on a costume and Show it the world on Festivals and conventions and become honored for this hard work. Also to act the finished character with friends, which are Cosplaying from the same fandom and other (most) Kind Cosplayers. But everyone who wants to start should do everything to make the character as good as possible. From the costume, over wigs, lenses, shoes and boots to the very important make up.
Anything important we've left out that you want to share?
There is even more a place for chaos than tau in the imperial Galaxy!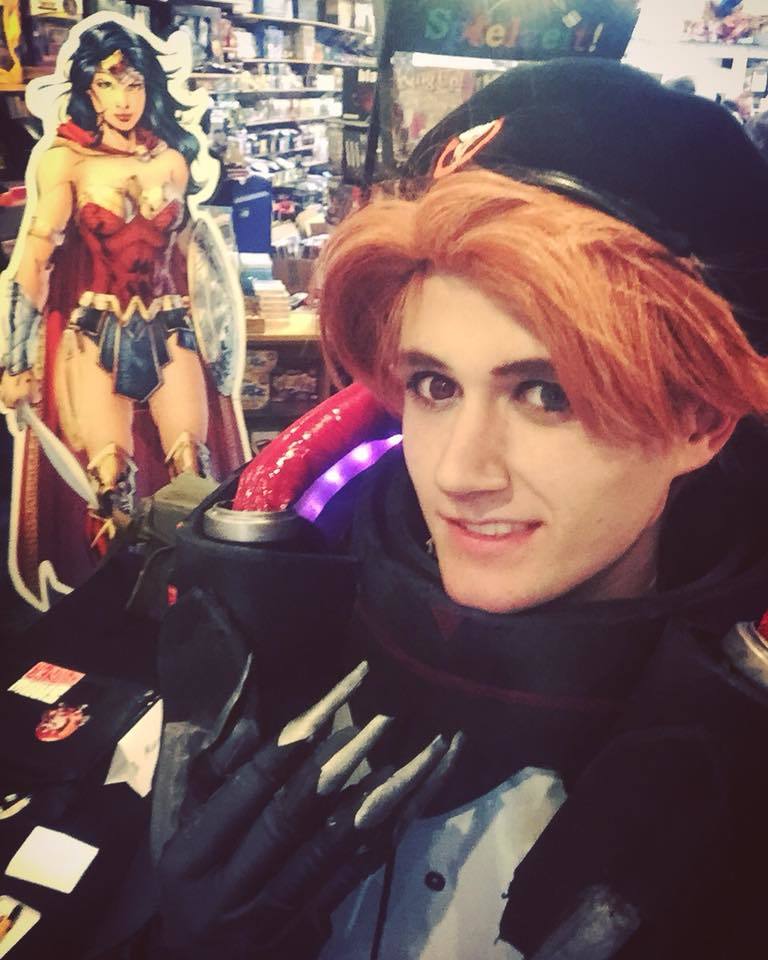 What are your social media/website links? Where can we find you? 
-Instagram: @krahenberg_cosplay
-Facebook: Krahenberg Cosplay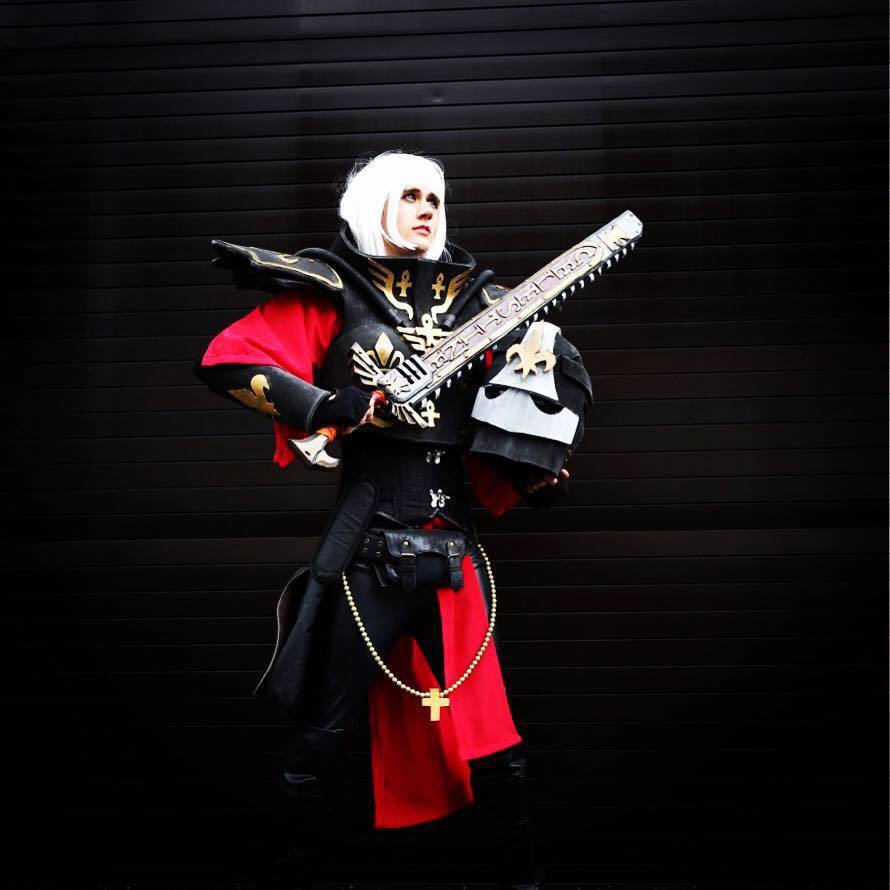 ~Join us next week for more Cosplay! Coverage~
Have a Cosplay question you would like Mayhem's Muse to answer? Send an email here!