Shadowspear, GW's Upcoming Minis, Warmachine, X-Wing, LEGION, plus D&D Minis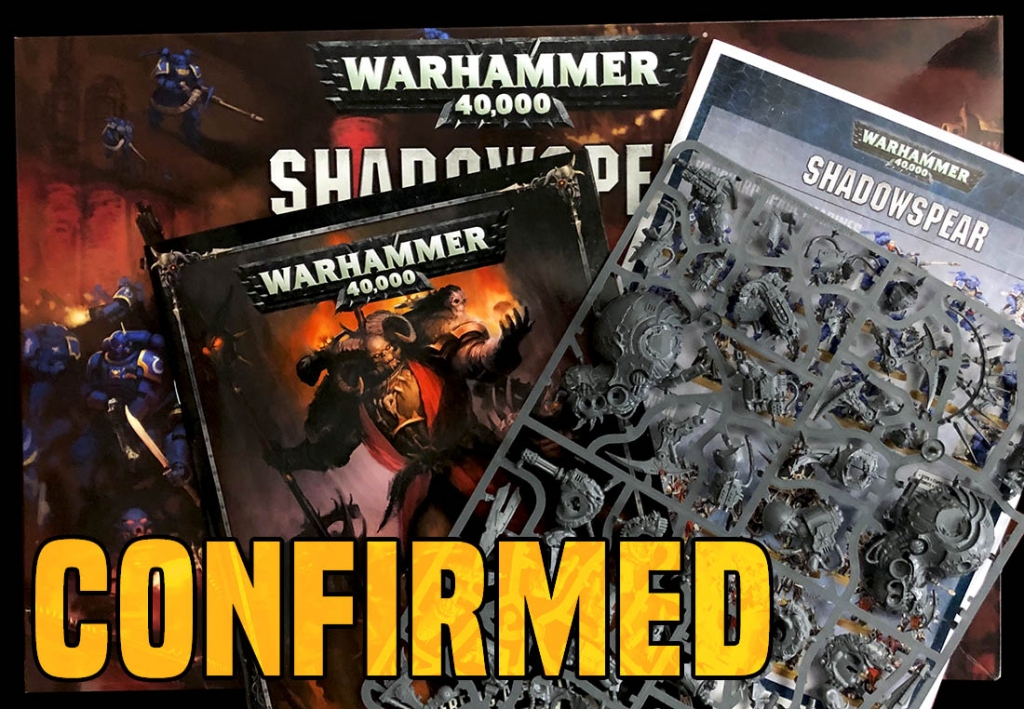 We have everything from Shadowspear to X-wing, Warmachine, to Star Wars Legion, GW's upcoming releases and Dungeons & Dragons latest products. It was a BUSY weekend!
Pimpcron has the answers, this isn't a joke.
Strap on your seat belts as we blast off with the next chapter for Adeptus and Heretic Astartes – it's Shadowspear time!
If you're looking for some new miniatures for your adventuring, the new Icons of the Realms: Dungeon of the Mad Mage set is out now!
The battle for Hoth will be heating up this year with the arrival of the Rebel Veterans and the Tauntaun Riders Unit Expansions for Star Wars: Legion!
Shadowspear has new datasheets for both the Chaos Space Marines and Obilterators. How will those work with the Codex? We've got the answer!
The Vulture-Class Droid Fighter is coming soon and it's got some nasty tricks up it's robotic sleeves.
The time has come. Shadowspear is up for Pre-order. Choose your side.
With Shadowspear comes the vaunted Phobos armor, first seen equipped by Primaris Reivers. This stealth-centered armor is a boon to everyone–Reivers included. Here's a look at what it does.
The Well of Orboros is the latest titanic model available from Black Anchor Heavy Industries. Pre-order now and you'll receive a free water bottle–though you'll have to find your own primal elemental source of water to fill it.
Now that we've got our hands on the box, we can confirm what Daemon Engine Images are still waiting to be revealed.
It's a bloodstravaganza next week, as GW announces a new Chaos Battletome – Blades of Khorne, and alongside new models–AND new rules, for 40K. Check them out.
Subscribe to our newsletter!
Get Tabletop, RPG & Pop Culture news delivered directly to your inbox.
Latest News From BoLS: