New Mephiston, Sisters, Slaves to Darkness, new GW Releases, plus D&D and Starfinder Latest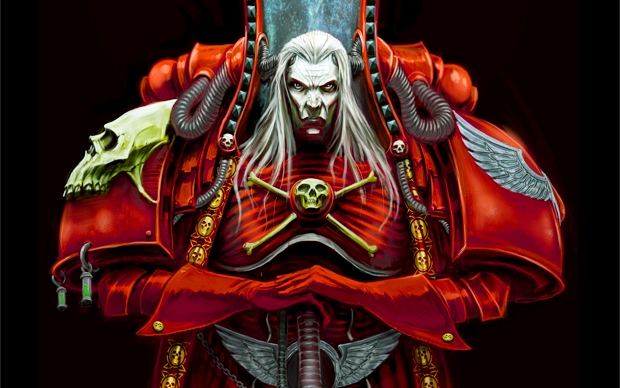 Mephiston Lord of Death is on his wa back to 40K, alongside new Sisters vehicles, AoS's newest faction, plus the latest on D&D subclasses and Starfinder character options. Did we mention Necromunda?
There's a new Sisters of Battle sprue out in the wild, and we've got a look at the Adepta Sororitas, ready to be assembled. Check out the bits!
Pimpcron thinks we need a hero and that hero is Highlander.
Fantasy Flight Games is launching their brand new LCG with Marvel Champions plus a bunch of other offerings this weekend!
The Dominion of Sigmar has two new Terrain Kits to help you expand your Terrain collection!
Loremasters, today we delve into the history of Nagash who was once a mortal and who became the god of death.
Step behind the screen for a look at what goes into designing new subclasses for D&D. See how story stands out in 5E design.
Mephestion is BACK. And the Sisters have updated TANKS! And Chaos is getting new RULES! Check the 40k previews from Blood & Glory!
Hey, have you been waiting for new Chaos Warriors? How about a new Chaos Knight Cavalry Unit and Hero? Perhaps a new Battletome, too? Check inside.
The Ossiarch Bonereapers main wave is up for Pre-Order! Don't wake the dead.
Looking for more ways to enhance your Starfinder characters? Try the options available in the new Character Operations Manual, out now from Paizo.
Some of the biggest, beefiest baddies in the Eightpoints are joining the fray for Warcry. Take a look at the new monstrous models coming soon to Warcry!
Subscribe to our newsletter!
Get Tabletop, RPG & Pop Culture news delivered directly to your inbox.
Big things are in store for the Underhive next week as Necromunda gets ready with a brand new boxed set… and a sinister cult uprising. Let's take a look.