40K 9th Edition, New Necrons, Marines, D&D's Dragonlance, plus Star Wars Sequels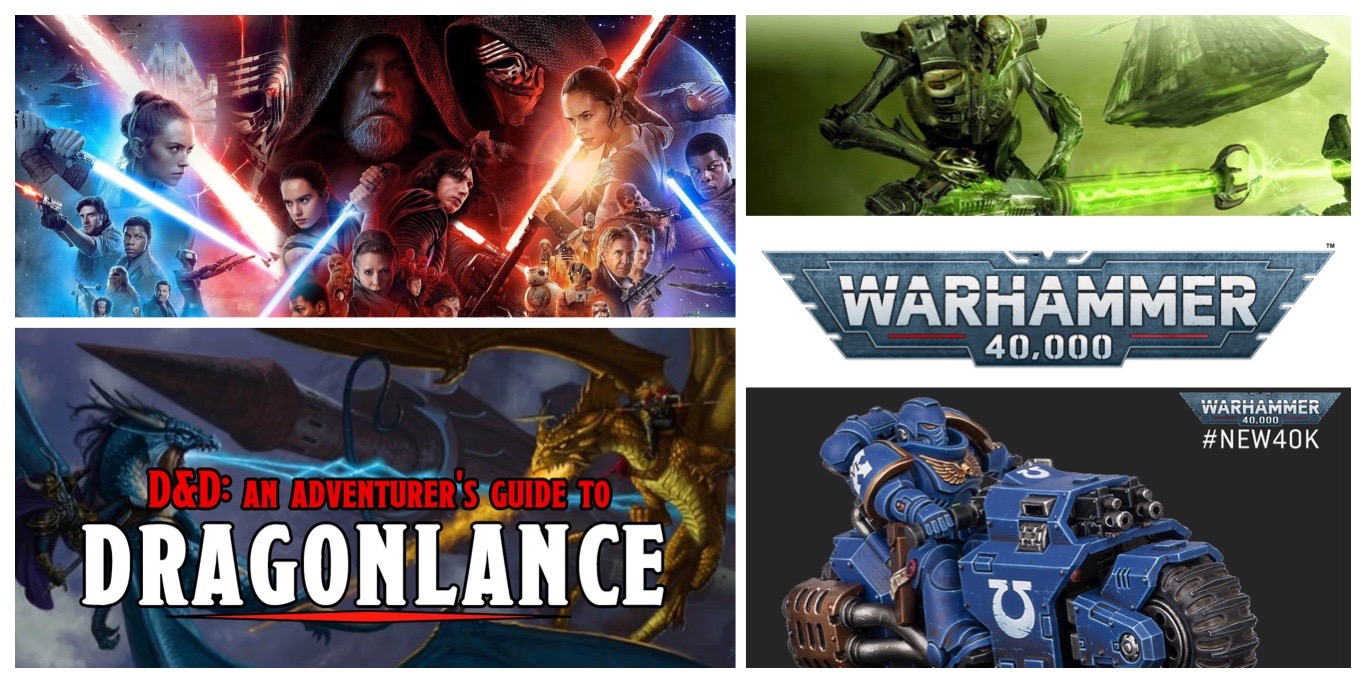 Games Workshop pulls the covers off of 40k's 9th Edition, with all new Marines and Necrons, plus D&D's Dragonlance & One-Shots. Then we talk about the Star Wars Sequels and more.
Let's talk about how Disney seems to be letting the sequel era fade away.
Krynn is home to some of the most famous stories in gaming. A world beset by gods, dragons, and lances!
Kobold Press is offering a dozen one-shot adventures for free to folks stuck at home. These adventures have something for everyone, so don't miss out!
…And the big news from Games Workshop is – a New Edition Approaches.
The next edition of Warhammer 40,000 is coming soon and Games Workshop has some hints at what's to come.
The Breaker of Gods is coming back. Get ready for the return of the Necron's Silent King.
GW has officially announced new models for 40K. Come take a look at new marines including, of course, a new Primaris Lieutenant.
Do you want to see some high quality pictures of the new Necron minis, including a glimpse at the Silent King? Have we got news for you.
It is a weekend of 40K that will go well into next week with the release of GW's first new pre-order for a while: Psychic Awakening Engine War at last.
Subscribe to our newsletter!
Get Tabletop, RPG & Pop Culture news delivered directly to your inbox.