Codex Death Guard Arrives, D&D Dragons, Eberron, Lankhkar, Scarlet Witch & RISK TV Show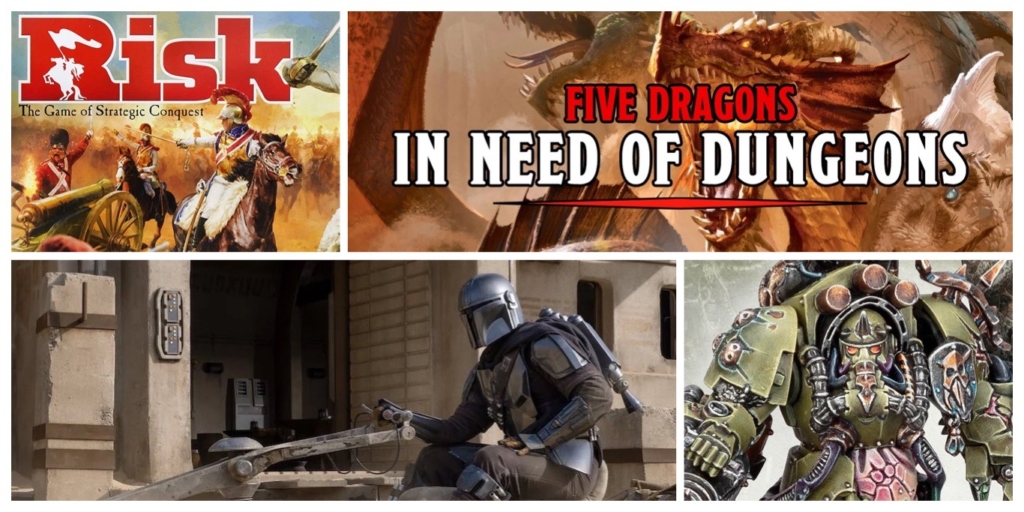 The new Death Guard Codex is upon up, take a peek inside. Then poke around adding Dragons to your D&D campaign, and how on earth is RISK being turned into a TV show?
For all that they're in the name of the game, you don't often encounter Dungeons AND Dragons in Dungeons & Dragons. Let's fix that.
The time is now! Your favorite visionary couple is hitting the small screen in the newest Disney+ offering from Marvel, and we're here to spread the hype for everything cosplay Scarlet Witch.
Risk – 64-year-old strategy game – is being adapted into a tv show by Hasbro's film studio. I'm not sure that's a great idea.
Hope springs eternal – and having a creature from the realm of dreams can help you achieve those hopes and dreams.
We've got our hands on the Death Guard Codex – take a look at the Death Guard's new Miasmic Malignifier!
Take a look at the newest Death Guard rules for Contagions and Pathogens – these things will make your opponents green with envy!
The Death Guard are up for Pre-Order this weekend from Games Workshop!
The Mandalorian may be the star of his own show, but he's not alone. So lets take a look at the deal is the Mandalorians as a people.
Take a look at the newest Death Guard's Secondary Objective rules and some army special abilities. All hail Grandfather Nurgle!
Take a look at the full Lord of Virulence datasheet. What's he packing and what does he do?!
Take a look back at one of the biggest and most colorful cities in D&D–if you're hungry for urban adventures, check out , City of Adventure.
Subscribe to our newsletter!
Get Tabletop, RPG & Pop Culture news delivered directly to your inbox.
Latest News From BoLS: