Dark Angels Rules, Vox Machina, & Mortal Kombat Cosplay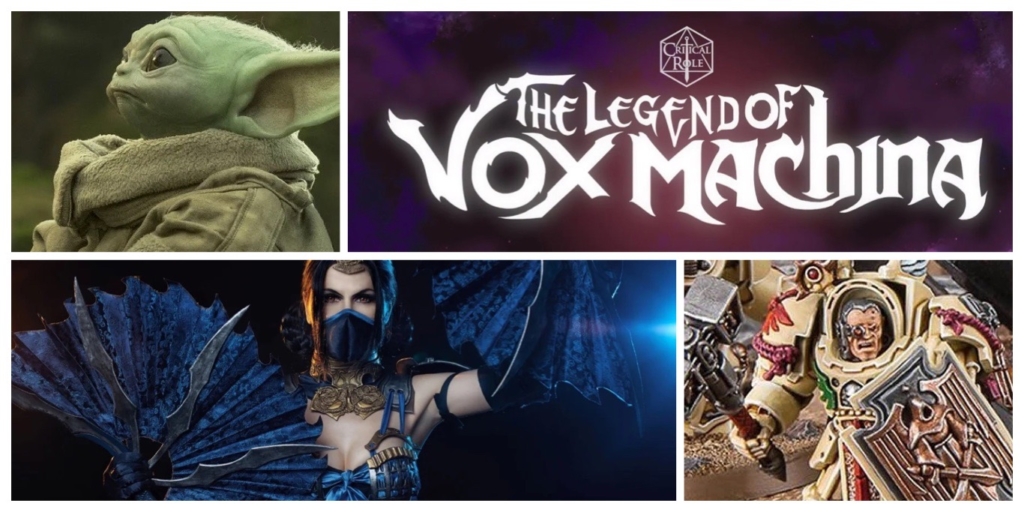 This weekend we take a look at Warhammer 40K's new Dark Angels, check in on Critical role's Vox Machina, and some amazing Mortal Kombat cosplays. Bonus – Grogu!
Critical Role's animated series, the Legend of Vox Machina, is still in production–but here's everything we've seen so far.
Test your might – as Warner Bros. promises to bring us a new addition to the franchise in 2021 with a hot new movie, it's a battle to test the might of the best Mortal Kombat Cosplays.
The Dark Angels are getting a new Deathwing Character to help lead the charge. Meet the Strikemaster!
We've gotten bits and pieces but now we put it altogether. Check out the full Dark Angels Detachment rules right here.
Everyone knows the real draw of the his show the Mandalorian is in fact the little Baby Yoda, but who is this mysterious child?
Dark Angels are getting a batch of Warlord Traits and a new way to induct Characters into the Deathwing.
The 50th anniversary of LucasFilm is this year and they're putting out a ton of collectibles from across the Star Wars galaxy to celebrate.
Latest News From BoLS: