Games Workshop is Back, D&D Greyhawk & Von Richten's, Star Wars Clones, New Cap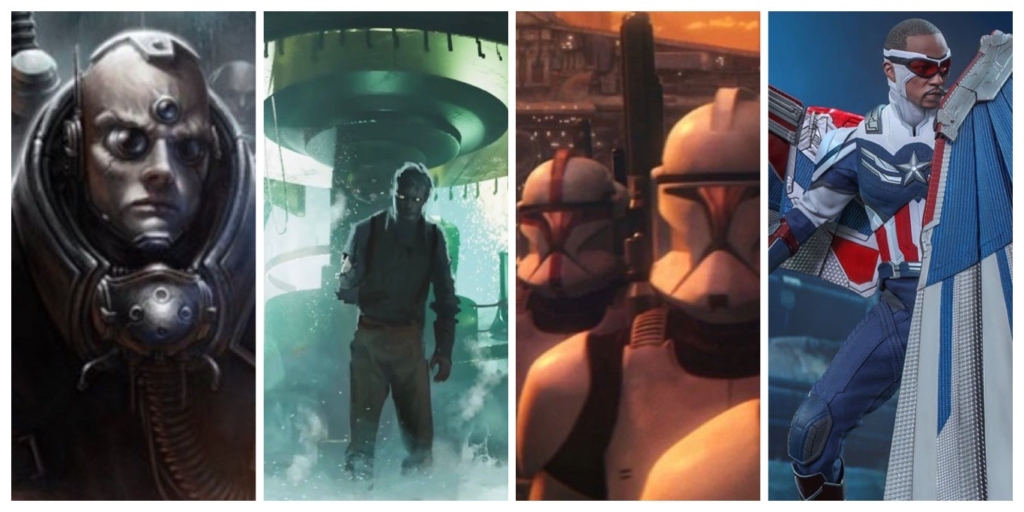 This weekend was busy.  Games Workshop's back, enjoy a Guide to D&D's Greyhawk & Von Richten's, and learn everything you wanted to know about Star Wars Clones.
Get ready for a new Fallen Dark Angels Specialist Detachment in the upcoming May White Dwarf – and a way to build some custom Vampires for AoS!
This convertible cardboard blade is a whopping 8 feet long but light enough to lift easily, unlike its video game counterpart.
Look even Post Malone needs to get out there and Jund 'Em Out from time to time, as a recent, well-filmed visit to an FLGS shows.
The MCU has a new Captain America, time to update your collection.
With Warhammer Fest Online coming next week, it's time to get a quick refresh on what's been announced but not released yet for Age of Sigmar.
It's time to head to Oerth – the world that began it all. Home to castles, legends, and characters whose names spelled backwards reveal a hidden creator. Welcome to Greyhawk.
I know it's been a weird [checks calendar] 14 months – but we're going to check in with our Codexes and see how they are doing.
With the Bad Batch hitting TV (or whatever screen you watch on) soon, lets take a refresher course on just what a Clone Trooper is and why they rule.
Nature is healing. Games Workshop pre-orders are returning to the wild–here's a look at what you can pre-order next weekend
Van Richten's Guide to Ravenloft is due out May 18th, and that means previews are already making their way into the wild. Check out the table of contents.
Subscribe to our newsletter!
Get Tabletop, RPG & Pop Culture news delivered directly to your inbox.
Latest News From BoLS: