40K's Plastic Death Korps, New Orks, D&D Pellinore & Ravenloft, Star Wars Mistakes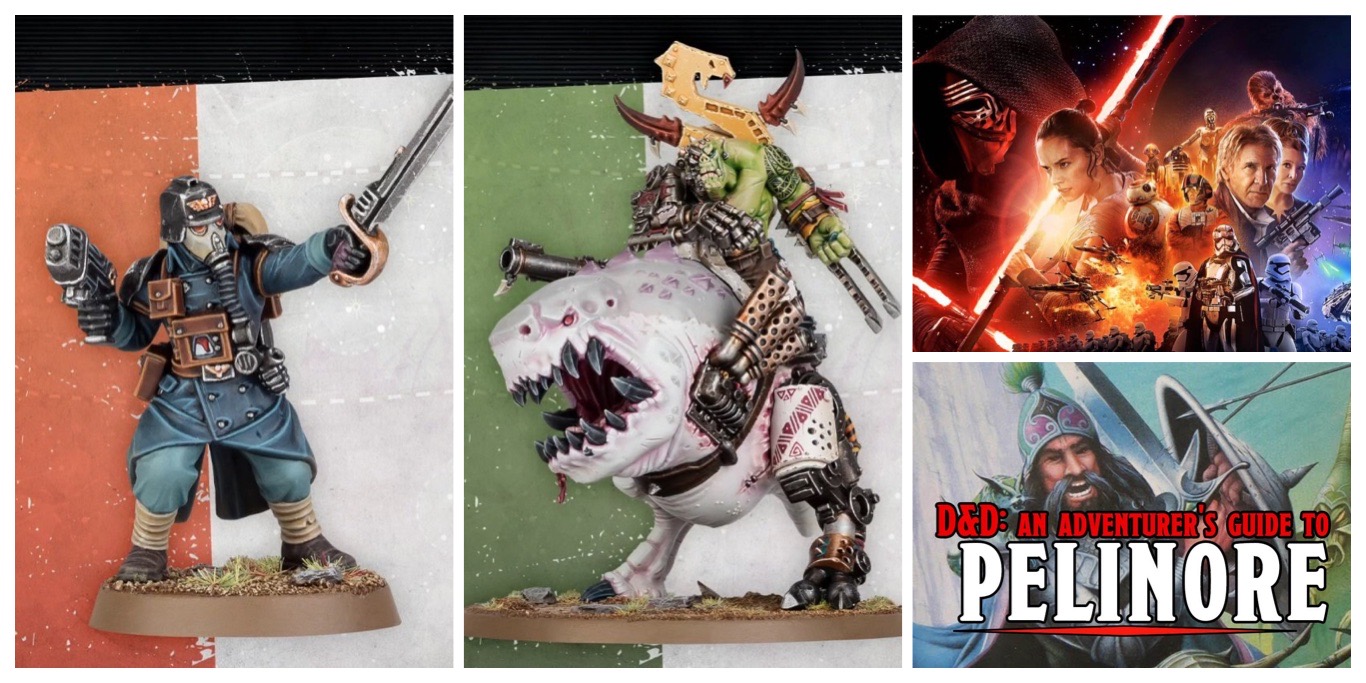 We got new 40K minis unveiled, D&D realmguides and novels, Henry Cavill goes Grimdark, plus that time Star Wars screwed up!
Take a look at some of the worst things The Force Awakens bungled.
Witchercon is going on right now – and that means new trailers for Netflix's hit live-action series.
The bone-chilling, spine-tingling terror of Ravenloft seems right at home in the magitech-filled world of Eberron, especially with a new book on the way.
Would you pay almost a million dollars for a sealed copy of the Nintendo classic?
More Kill Team News in the Octarius Sector! New Ork Kommandos, Death Korps minis on the way!
War Zone Octarius is coming – and Orks…so many ORKS!
This week we're shaking the dust off of a classic flat world from the other side of the pond…
The Providence-Class Dreadnought served as one of the CIS's main battleships during the Clone Wars, as well as providing flagships for many commanders, lets take a look at them.
Here's a clip of Henry Cavill, aka Superman aka Geralt of Rivia, just being an absolute nerd about Warhammer 40K for a brief, shining moment.