New D&D, Underworld Cosplay, Stranger Things Trailer & 40K's Bad Marines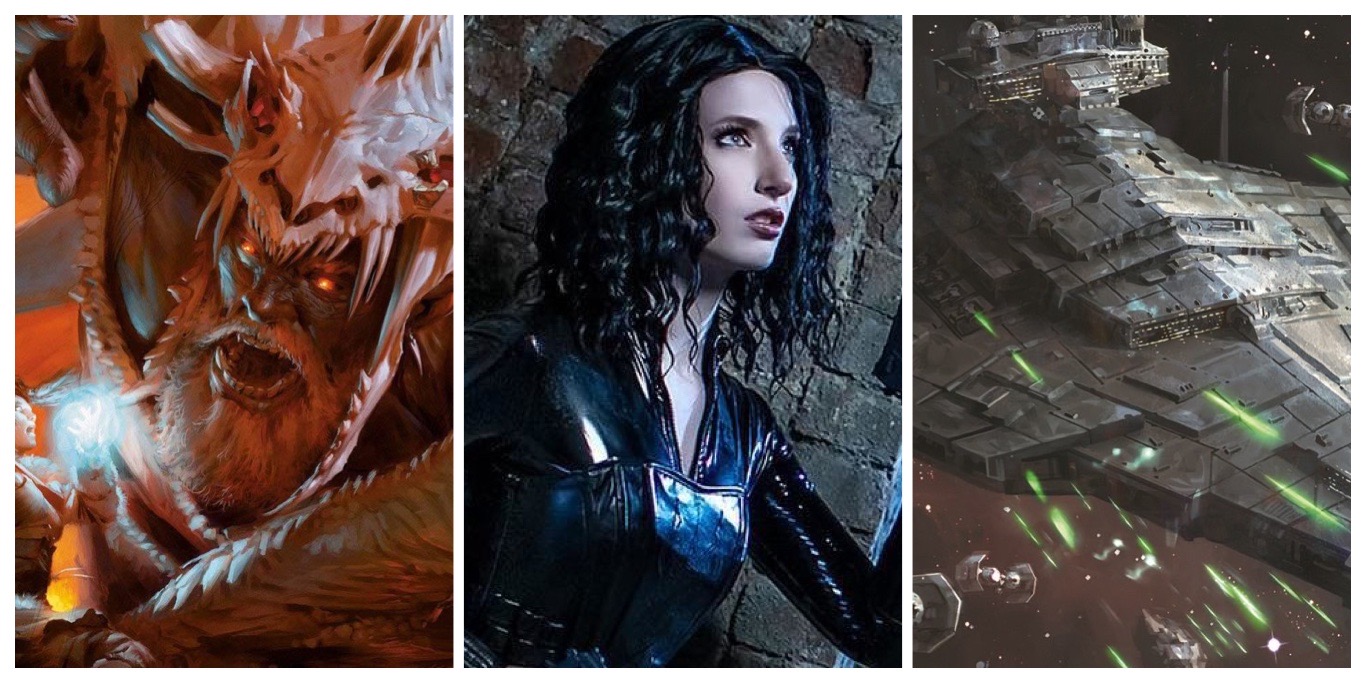 Check out everything from WotC talking D&D's upcoming "evolution",  Stranger Things latest trailer, Underworld's Selene Cosplay, 40K Marines we should cut, and the most famous Star Destroyer that's never seen the silver screen.
She deals in Death and extremely tight vinyl. And she's all out of Vinyl. Sink your fangs into these Selene Cosplays!
Once mankind strode across the stars like a god. But veneration of technology led us too close to the sun and a terrible fate.
The time has come. It's time for the Space Marine Codex to slim down and we've got a few units that no one should miss.
Roderick Burgess begins the story in this fantastic looking clip from the upcoming live-action Sandman series.
A new race and a new subclass revealed, and we're only on Day 2 of D&D Celebration! Check out the Metallic Dragonborn and the new Drakewarden Ranger.
The trailers for this season have been taking us backward on the timeline – the latest takes us to where this eldritch horror began.
The Victory Class Star Destroyer is a massively famous and popular ship with a long history, and yet its never once shown up on screen.
In a panel on the Future of D&D, WotC announced that they've been working on a "New Evolution" of the core books, coming in 2024.