The Mandalorian Executioner Cosplay is a Legend in the 'Star Wars' Community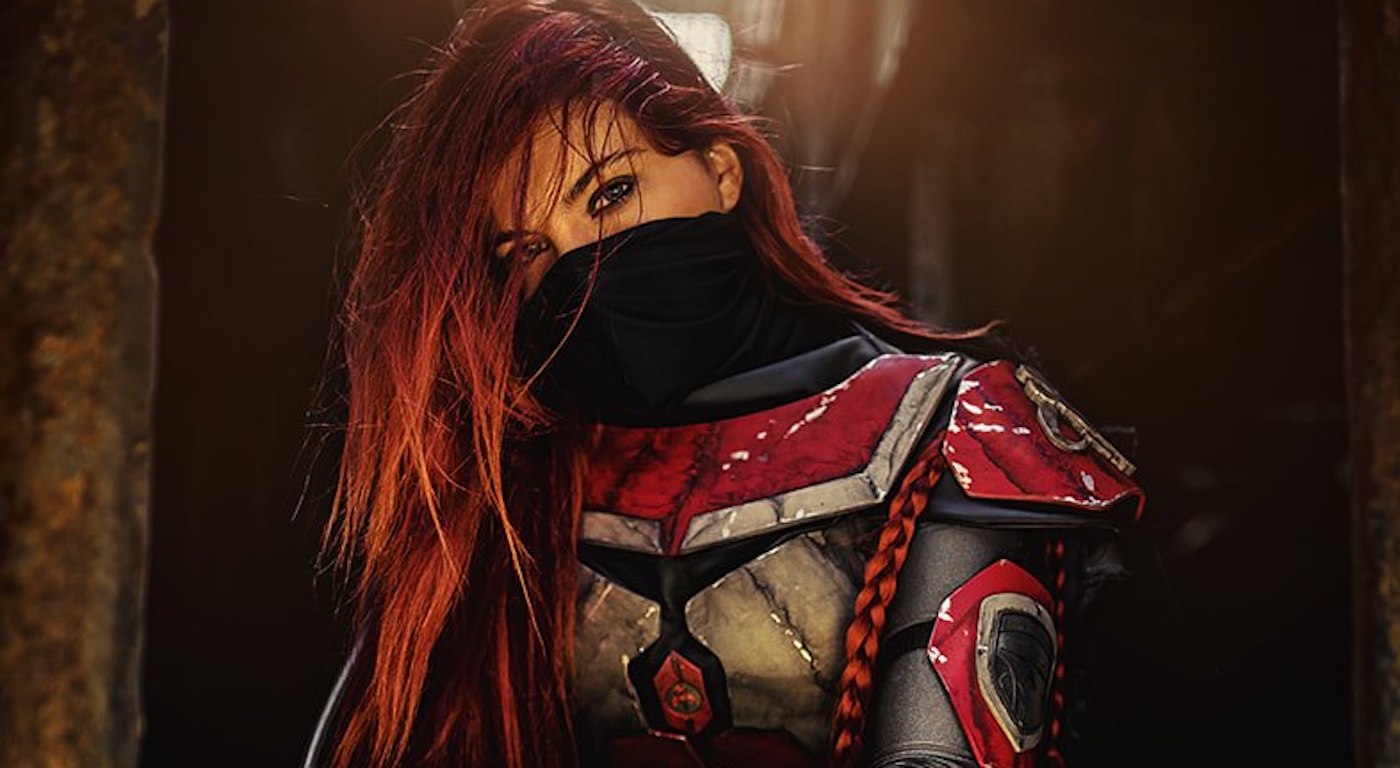 The Mando look has taken the cosplay community by storm. How far can the iconic Mandalorian cosplay be stretched and still be recognizable?
The Mandalorian is such a central figure in the Star Wars mythos that it has myriad iterations in cosplay. From screen accurate depictions to cross-plays (like Jessica Ngri's Mandalorian), mashups (like Boba the Boun-Tea Hunter), there are a multitude of Mandalorian cosplays in the community.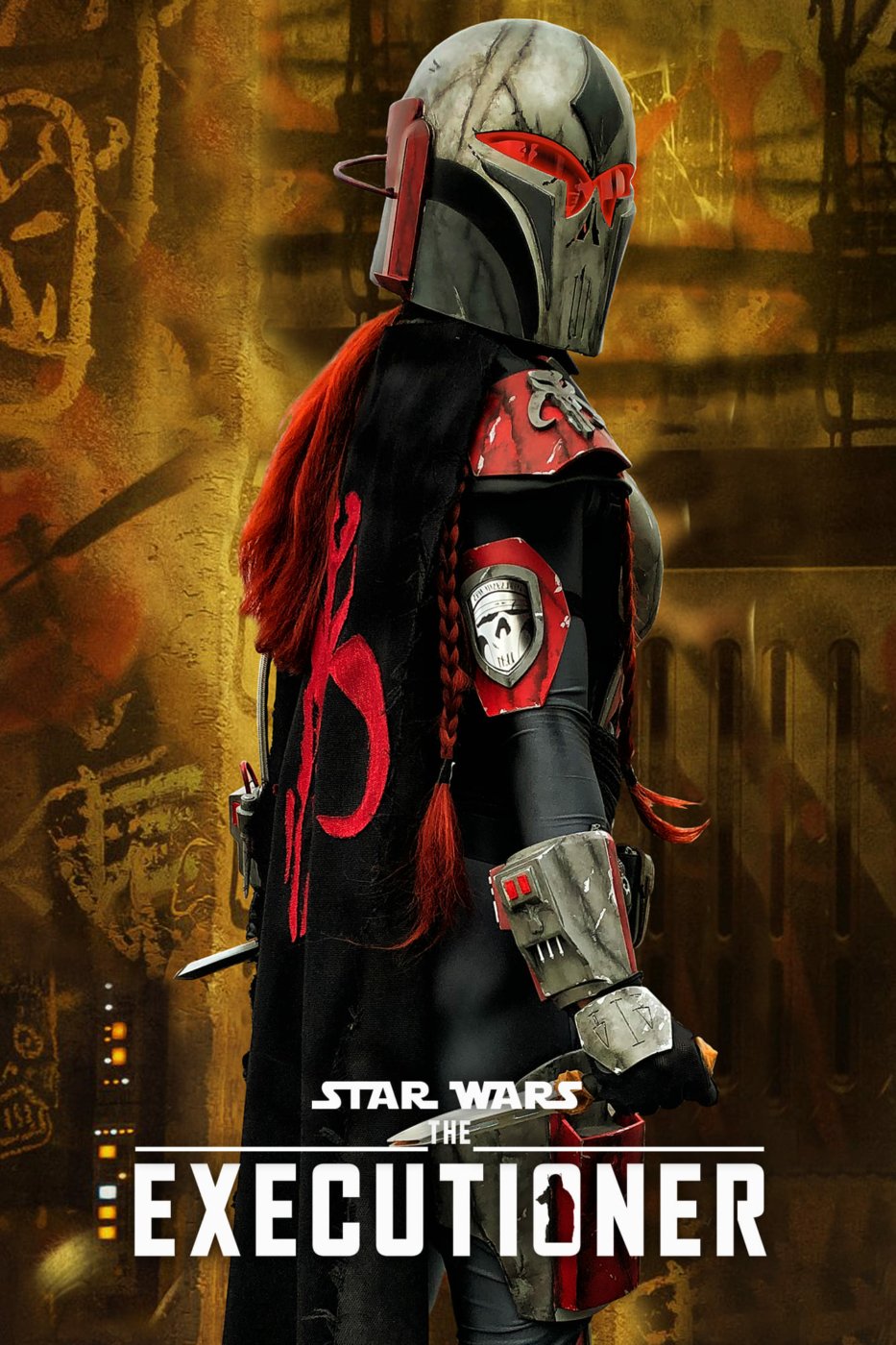 Mara Jade Cosplay as the Mandalorian Executioner
According to the lore on Lonewolf Customs, the creation of the Mandalorian Executioner concept came from a desire to push the envelope.
"Sometime in 2008 in a crowded sketchbook page of dozens of doodles absent mindedly exploring the idea of "what is a Mando helmet?" and "how far can one push the Boba Fett helmet yet still be identifiable?" one thumbnail stuck out.  One in the visage of a skull.  Further more refined sketches were made.  A prototype, built by modifying a boba helmet was made (this ultimately gifted to the artist's younger brother who wears it today with his own Executioner kit).  Being a perfectionist product designer by training and trade, further refinements were made to the design, modifying and altering some features and lines of the face of the helmet.  The new refined design was built up for the artist's own personal kit."-Lonewolf Customs

They go on to say:
"After only having the kit in existence for a few short years it seemed the popularity of the kit and appreciation for it was growing worldwide.  People were beginning to replicate the unique personal design.  This showed there was a demand for the helmet to be supplied to the community, and thusly helped spur Lonewolf Customs into business of making Mandalorian helmets.  Starting with a base helmet with lineage back to a screen used Boba helmet, a new master was made for the Mandalorian Executioner helmet. This is the helmet currently used by Lonewolf1183 on his kit. "-Lonewolf Customs

The concept soon swept the cosplay community, resulting in many people taking on the mantle of the Mandalorian Executioner. Today we're here to celebrate Mara Jade Cosplay's take on the fan-favorite. As concepts catch fire and more people become aware of them, cosplayers around the world create their own unique take on the idea. Today's Mandalorian Executioner Cosplay is by Mara Jade Cosplay!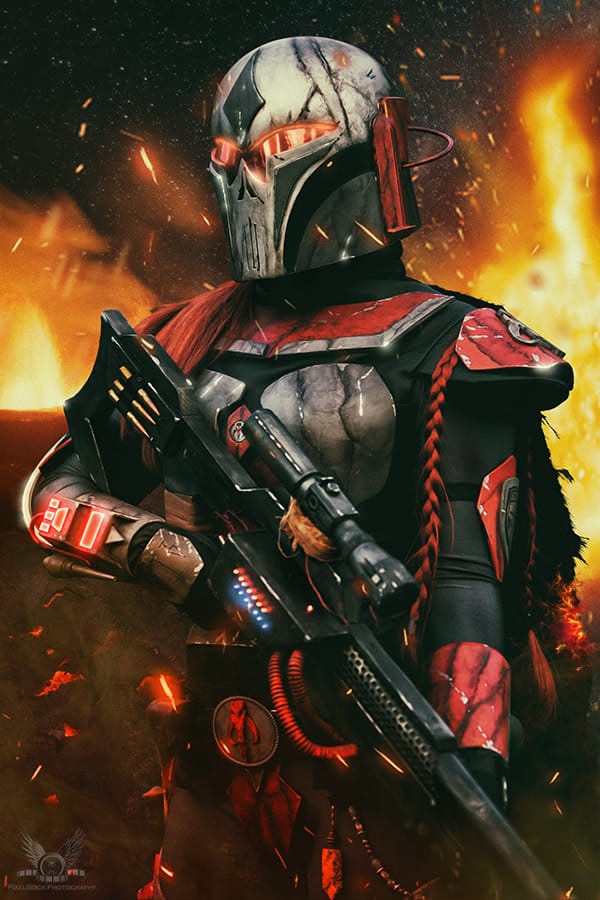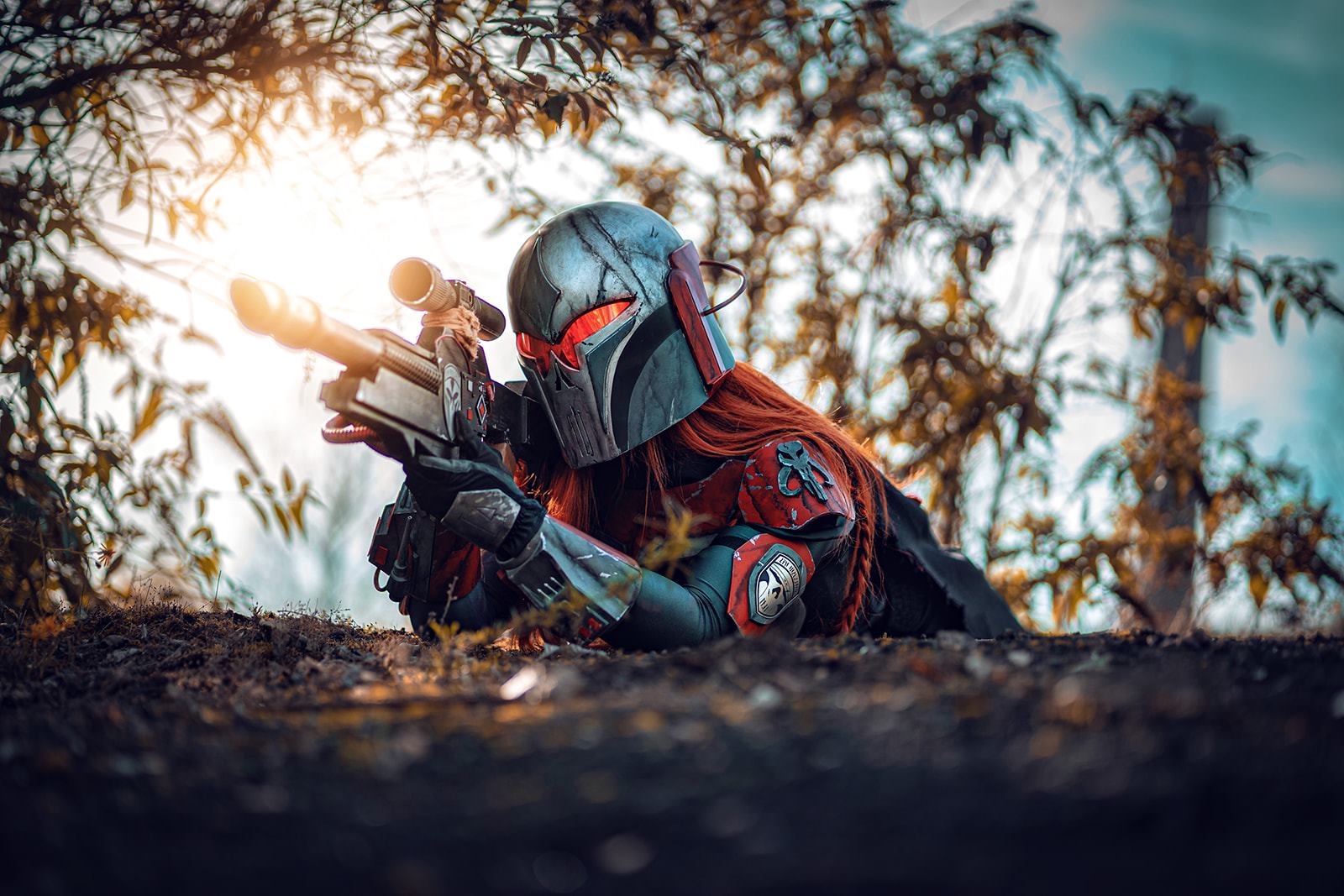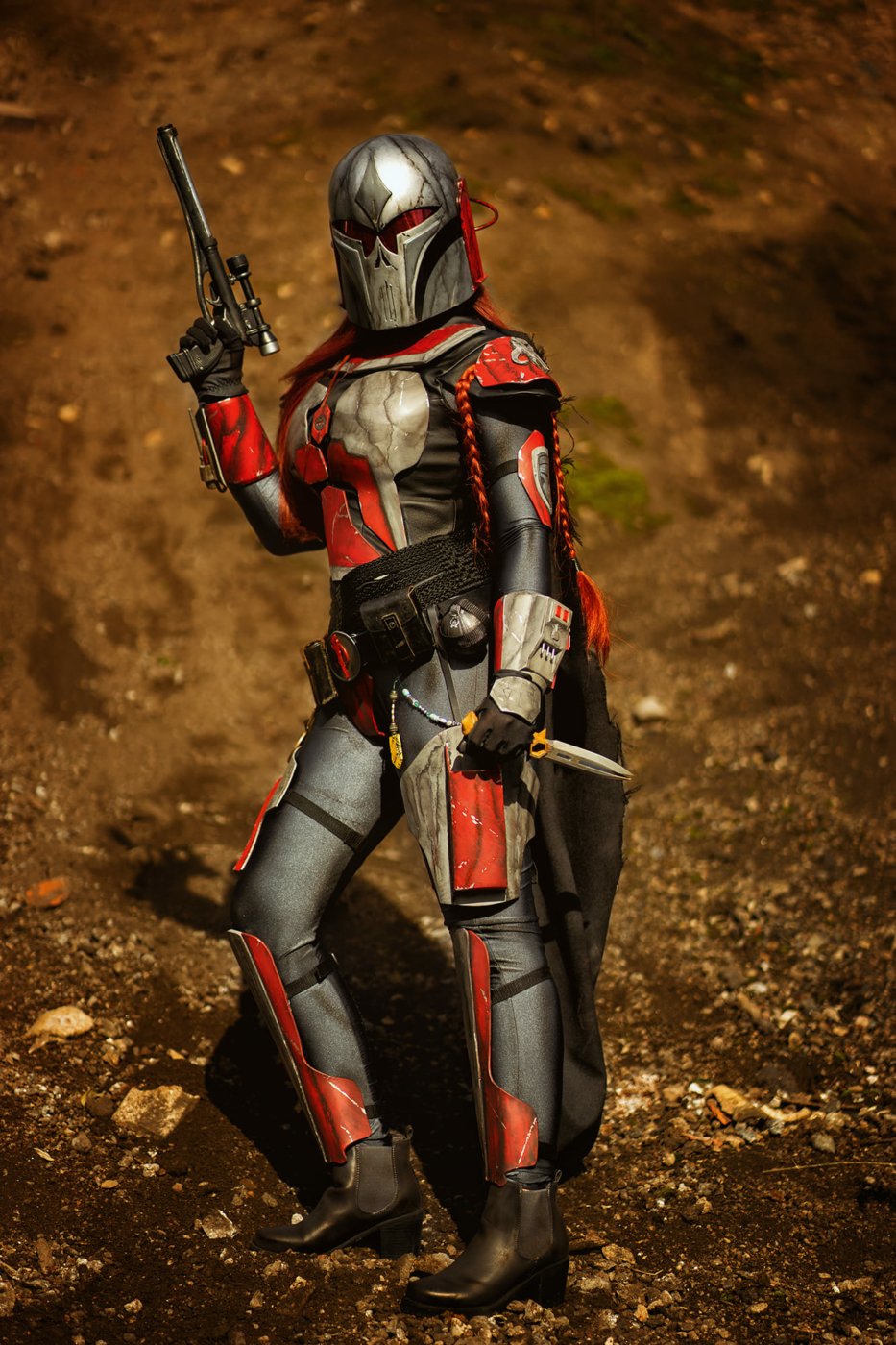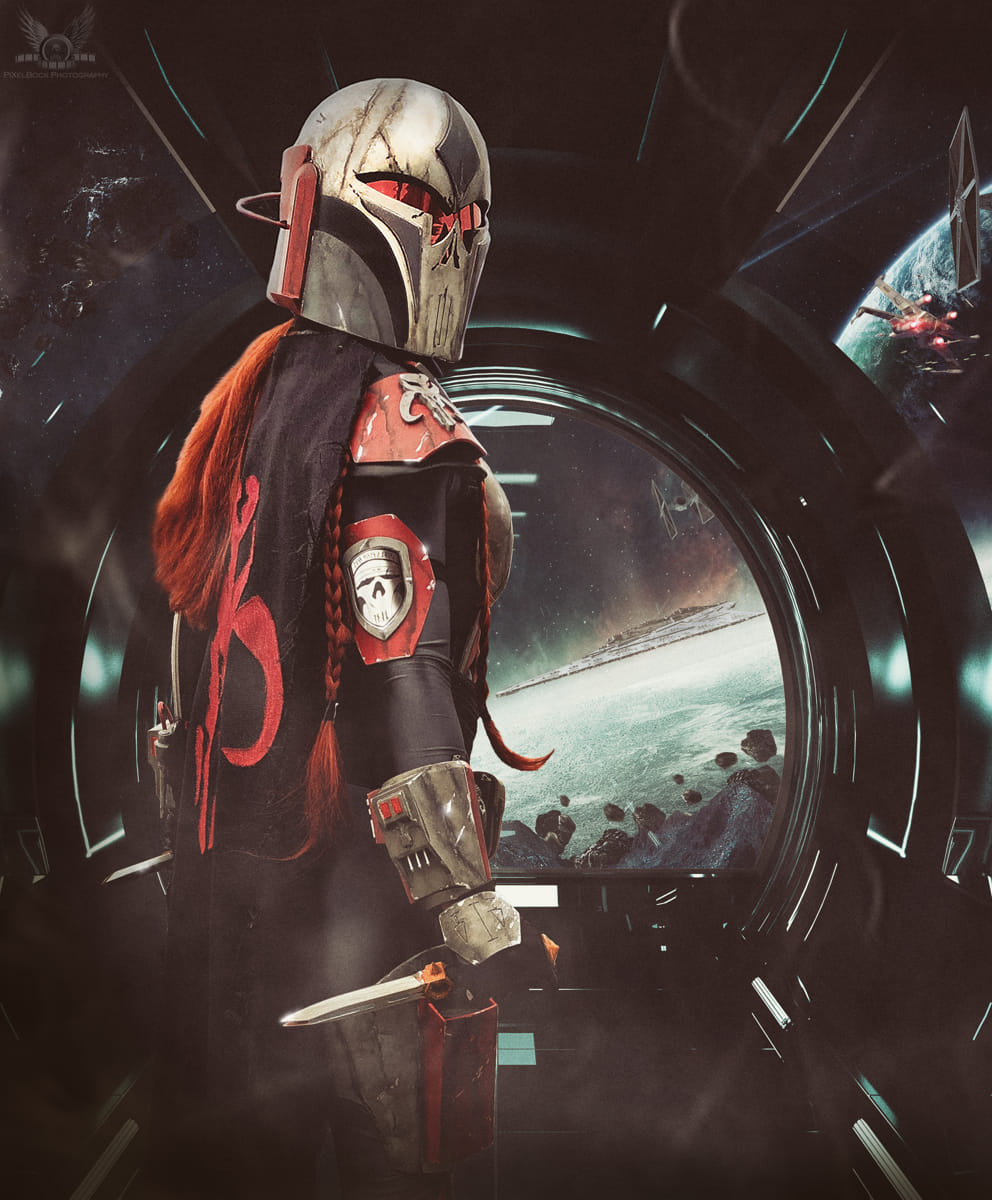 Subscribe to our newsletter!
Get Tabletop, RPG & Pop Culture news delivered directly to your inbox.
Mara Jade Cosplay and Thanatos the Executioner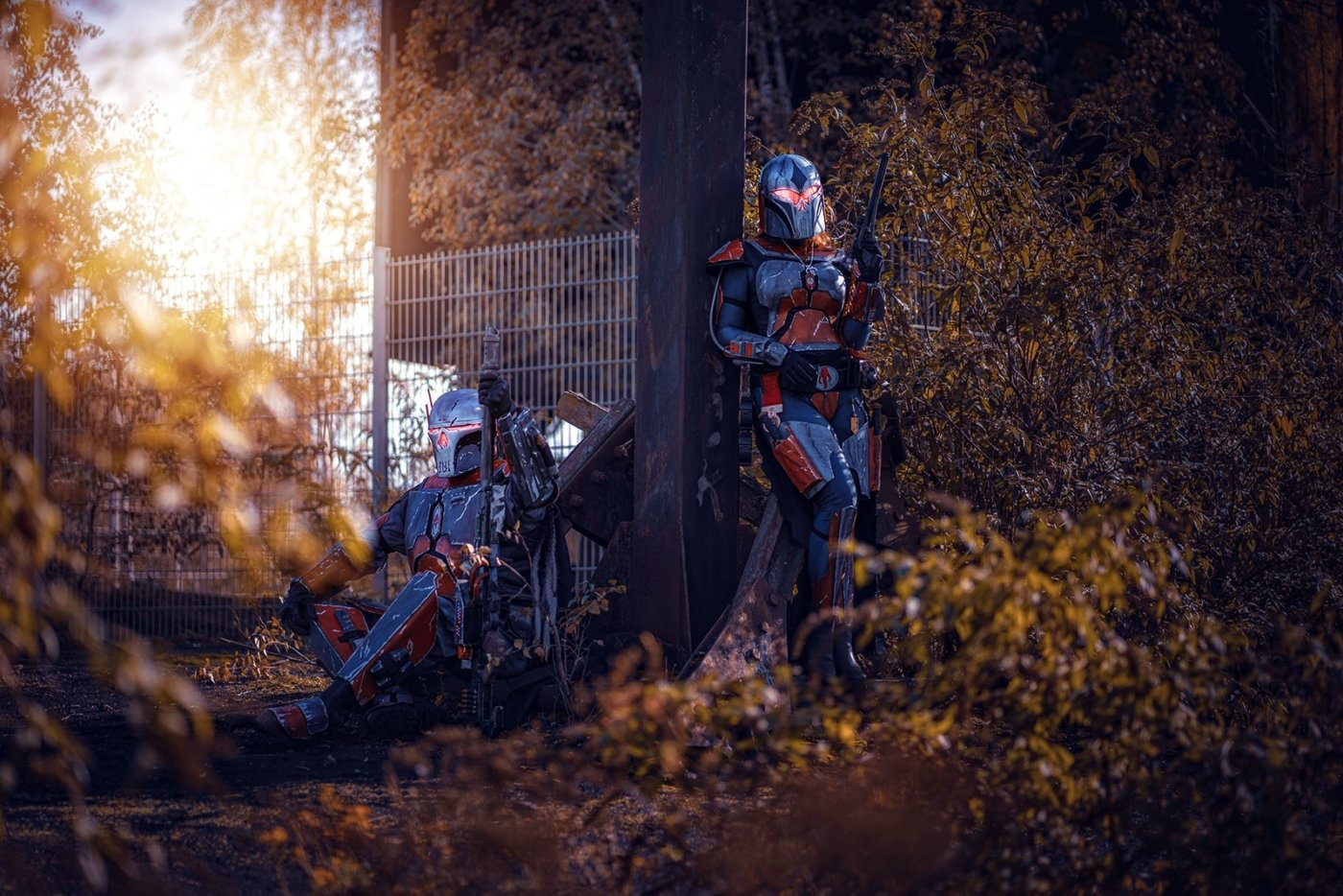 Mara Jade Cosplay and Thanatos the Executioner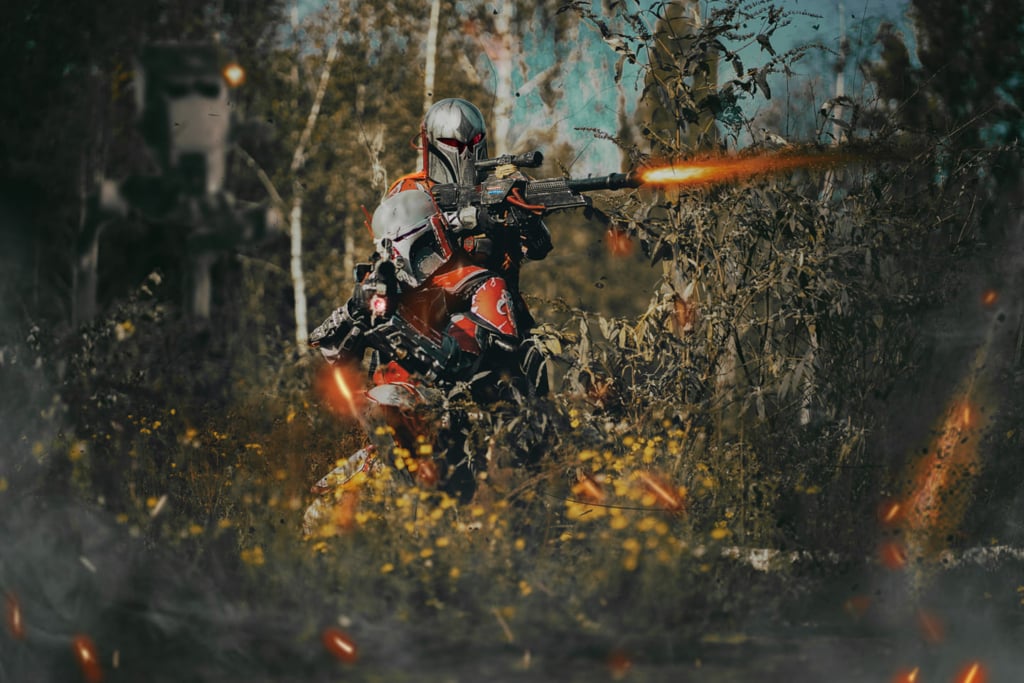 Mara Jade Cosplay and Thanatos the Executioner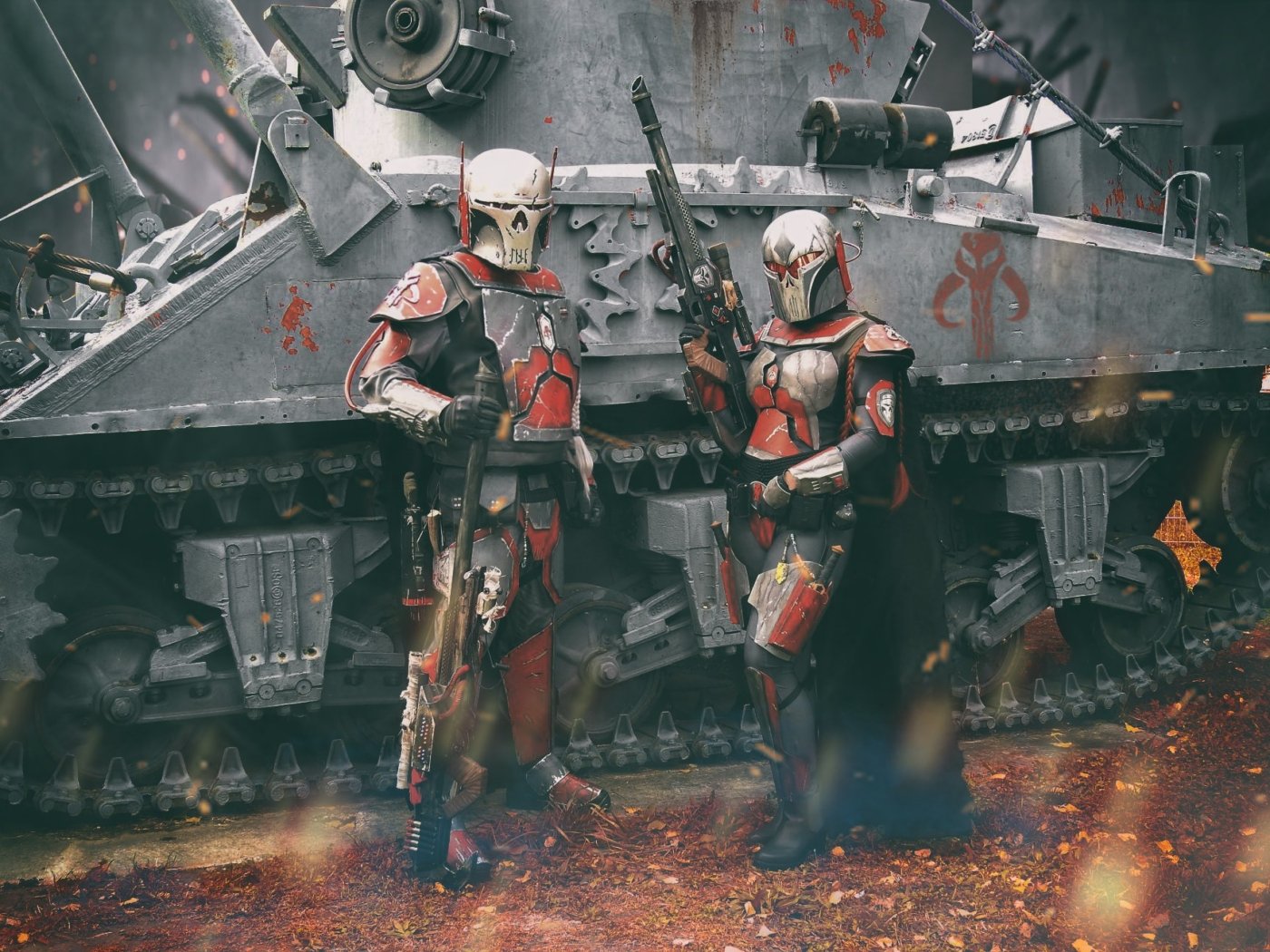 Mara Jade Cosplay and Thanatos the Executioner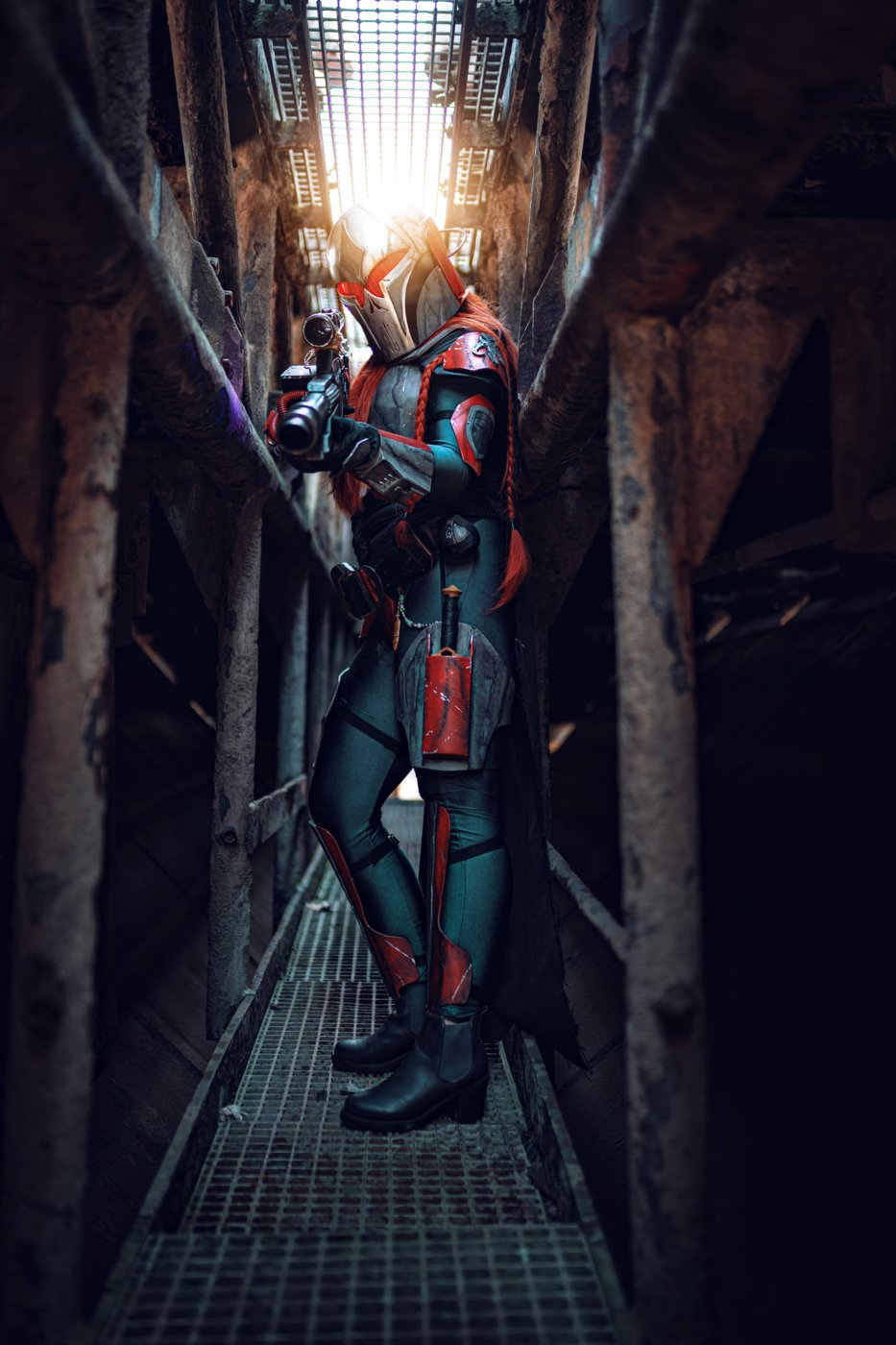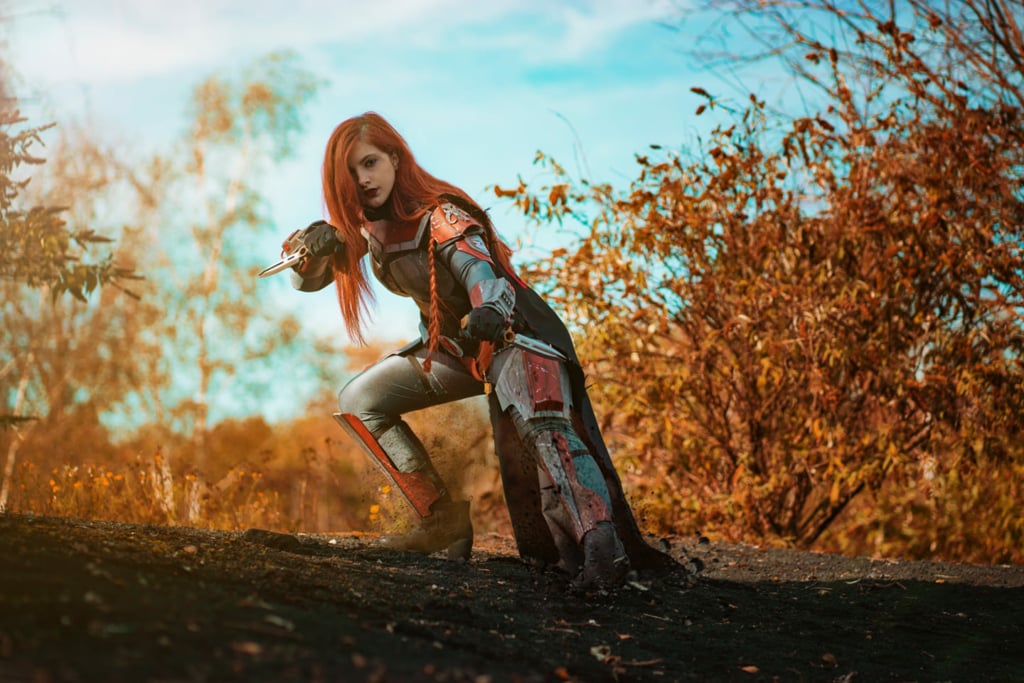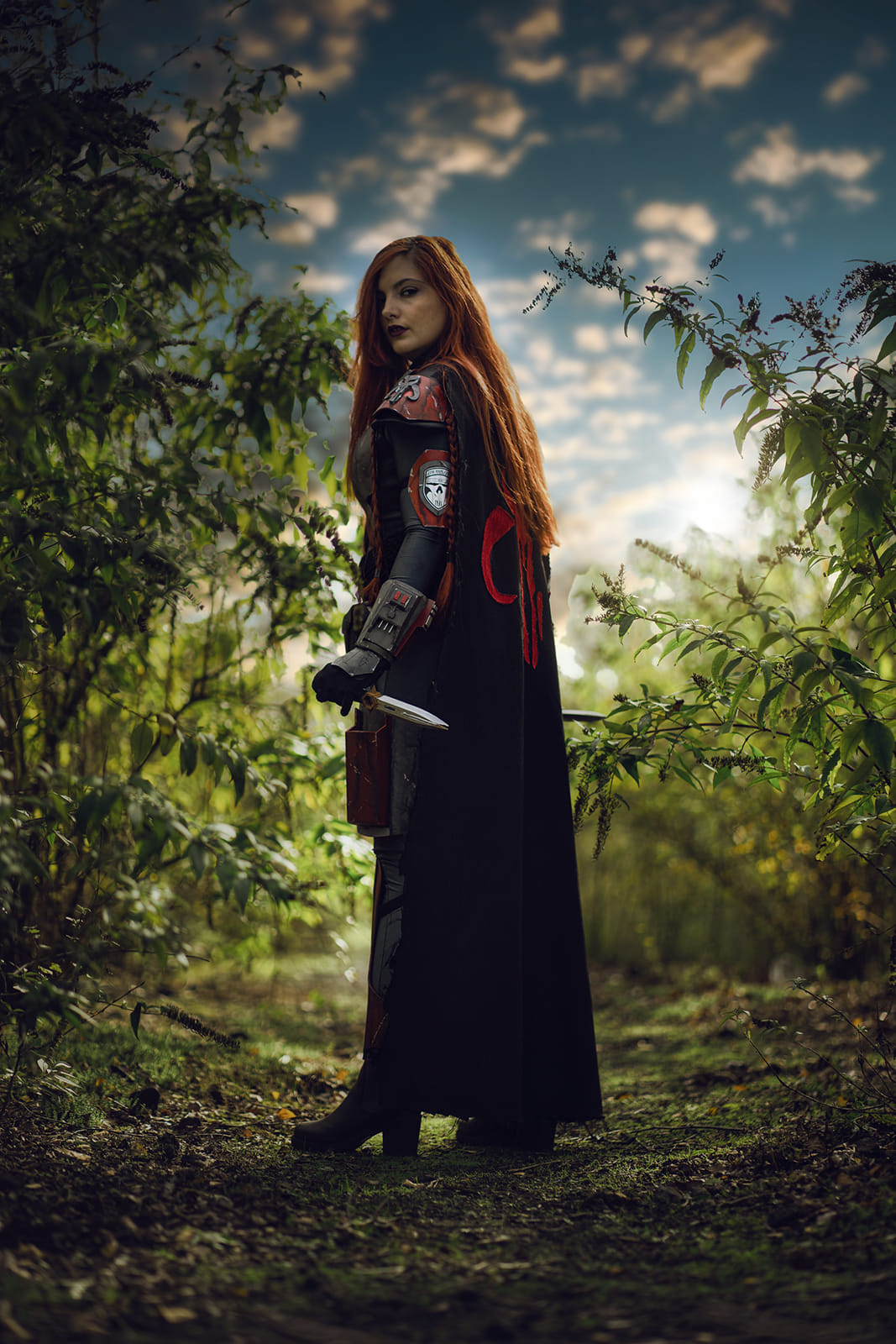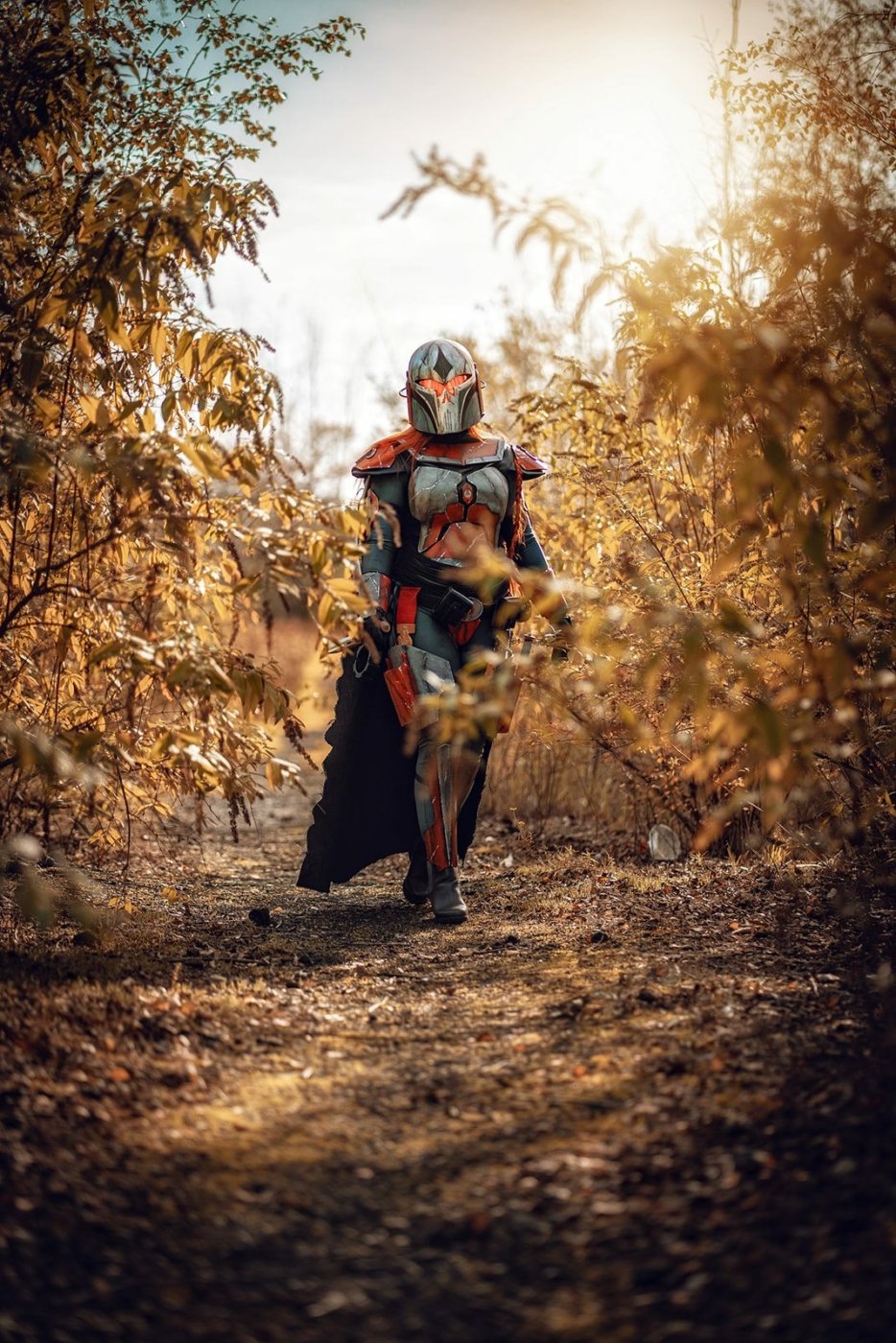 Join us next week for more cosplay coverage!
Have a cosplay question you would like Mayhem's Muse to answer? Know a cosplayer you'd like to see featured?
Learn more about Mayhem's Muse