Star Trek Picard's 'Farewell', Dr. Strange, Horus Heresy Minis, D&D Dark Sun Latest!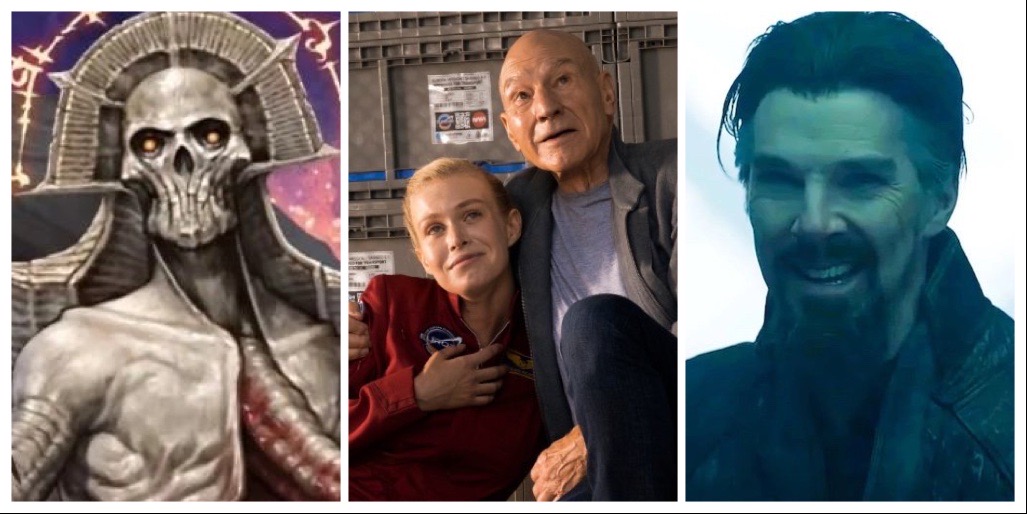 Star Trek Picard's 'Farewell' has issues, Dr. Strange review & cosplay is here. GW's Horus Heresy has all new minis, and D&D Dark Sun shows up in Spelljammer!
Sam Raimi introduces the MCU to his signature horror touch – but the multiverse of madness leaves something to be desired.
Is Spelljammer going to cross over to Dark Sun? Two Dark Sun monsters lurk among a new preview of Spelljammer miniatures.
It's the season 2 finale of Star Trek: Picard "Farewell". What is everyone's fate? Will any of it make sense? And how does this lead into season 3?
The monsters of the Monstrous Compendium Vol. 1 ask tough questions, like: "how can we make a lich even worse?" The Eldritch Lich is how.
Star Trek: Strange New Worlds comes in hot with the best Trek pilot since Deep Space Nine's "Emissary". What makes the return of the Enterprise so worthwhile? Let's talk about what works, what's rough around the edges, and what this premiere promises for the future.
Who will reign as Cosplayer Supreme? These mystical cosplays are all we need to prepare for the Multiverse of Madness!
Games Workshop has a whole lot more stuff planned for the Horus Heresy. Check out what else is coming!
The Horus Heresy is getting even more tank kits! Check out these new ways to ride into battle.
Beautiful and deadly, often to its own pilots. The Jedi Vector is an elegant relic of the High Republic, and we break it down.
Latest News From BoLS: