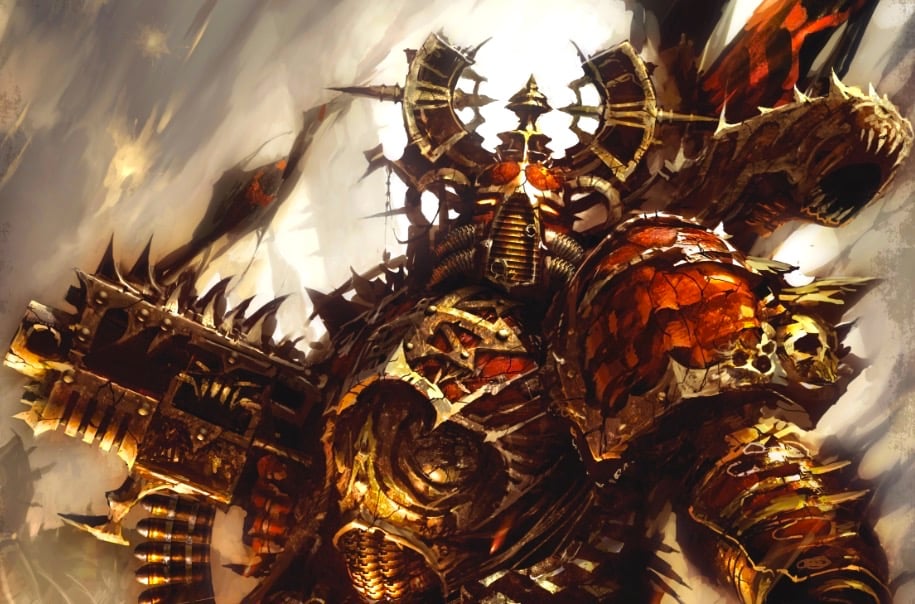 Guess what TWO codexes arrive next week? Plus the biggest "mini" you can ever buy, RPG Privateer and Game of Thrones minis latest.

GW confirms that Chaos Space Marines and Grey Knights are coming next week.
Own a piece of Dropzone Commander history…
With the BAO in full swing, new rules changes and lists are reshaping "the meta." Here's why that's important.
Take a look inside the covers of the inaugural No Quarter Prime.
Games Workshop has a couple of new Primaris Heroes, the Repulsor and some new books to check out this week!
Starfinder begins–see the Adventure Path, prepare for the imminent release of Starfinder!
More Primaris Units are on the way in August – The "missing" kits have been spotted!
CMON has another smash-hit on Kickstarter. Who would have thought A Song of Ice & Fire aka Game of Thrones would be popular.
Codex Chaos Space Marines looks like it's up next – but what else is coming with the book?
The CSM codex has been spotted on iTunes and there are some tasty pics and details to see.
~Ok, you're all caught up, now onto the new week!