GW Daemon Engine: Heretic Weapons Of War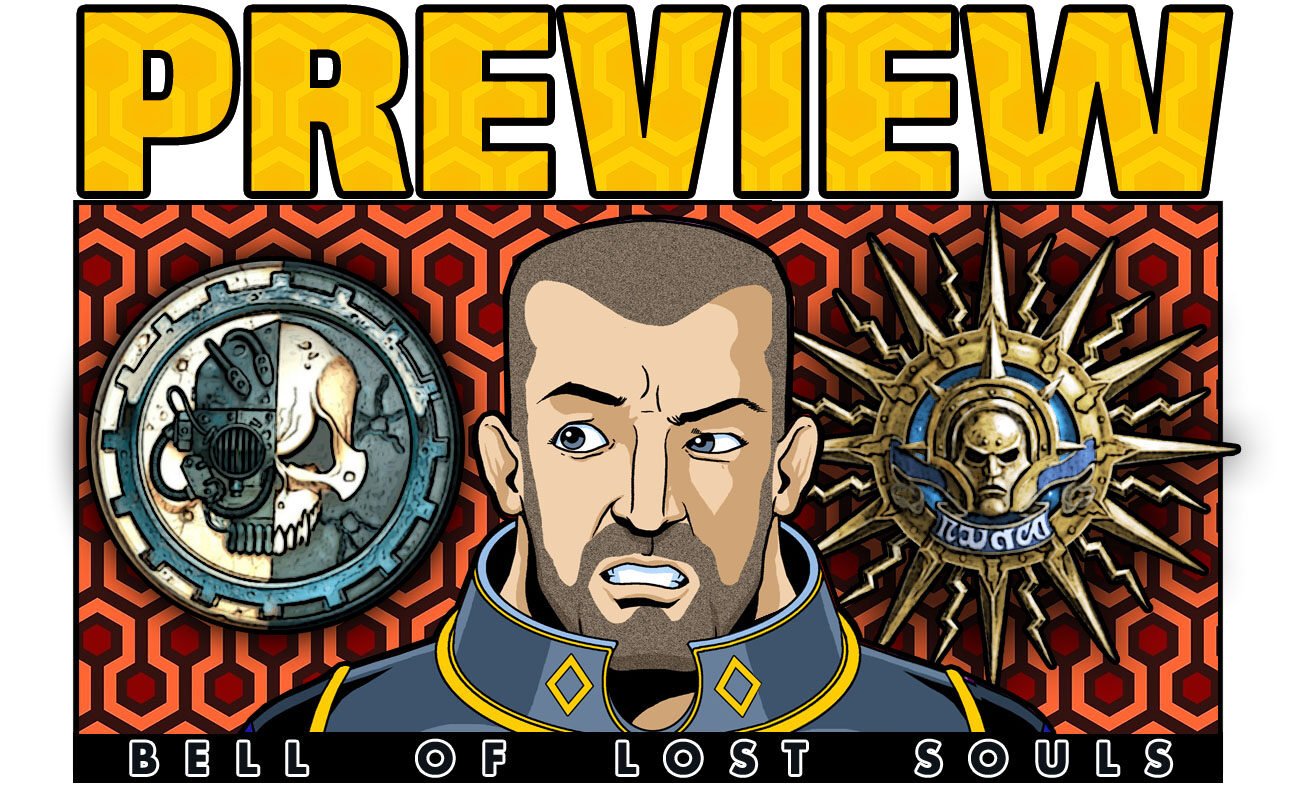 The Daemon Engine has returned to bring us more visions of the future – behold the heretic's weapons of WAR!
Now this is the type of heresy I could sign-up for. GW's Rumor Engine has been possessed by a Daemon and it's spilling the beans on all the cool new Chaos miniatures heading out way. If you're a Chaos Player, I really hope you've been banking some extra for your gaming budget. The true Chaos Assault isn't on Vigilus – it's on your wallet!
MORTALS, THE DEPTH OF YOUR CURIOSITY HAS AMAZED EVEN I! AS IS YOUR WISH, I SHALL GIVE YOU MORE UPCOMING MODELS TO LOOK AT – BUT BEWARE, FOR I HAVE CHOSEN A DELIBERATELY AMBIGUOUS IMAGE.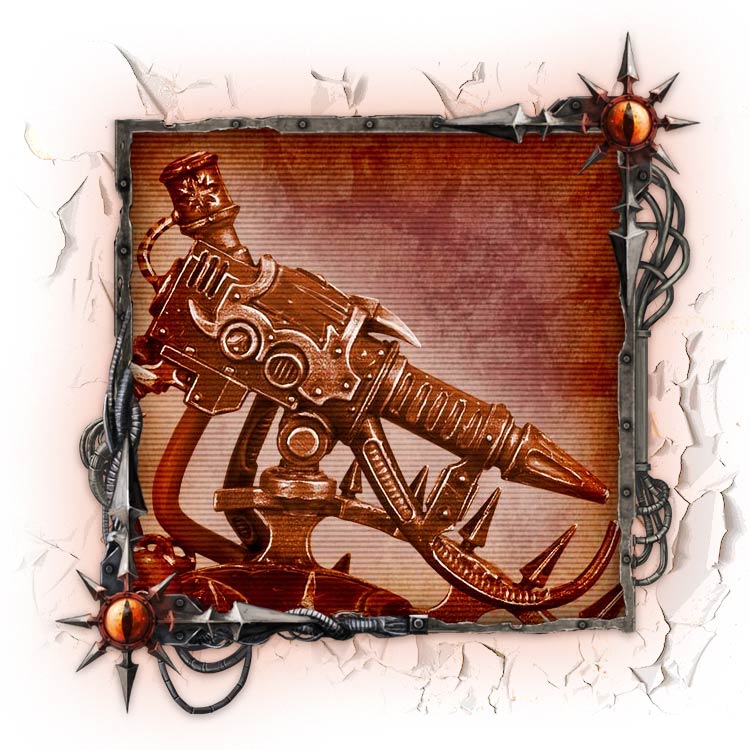 Sweet! This is something new for sure. But that "spine" is interesting. It looks similar to the new Venomcrawler: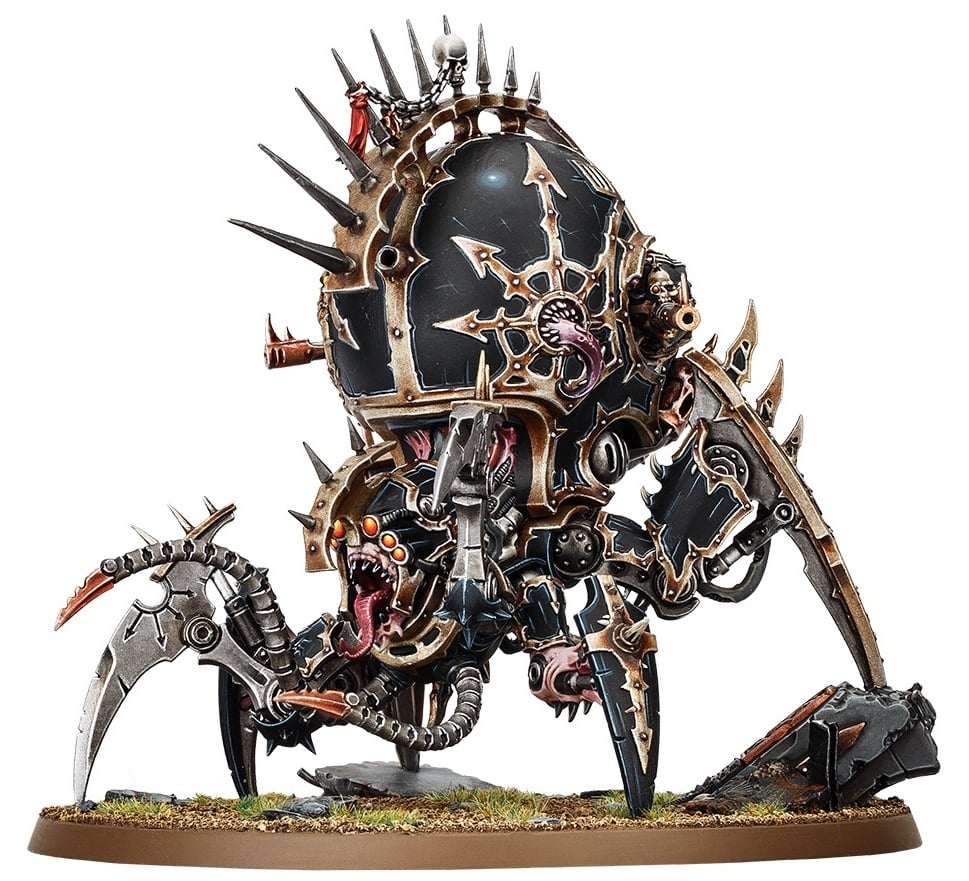 Maybe this teaser image is from another build option for the same Venomcrawler kit – it would make sense! Or maybe it's another kit entirely!!  Whatever the case is, this weapon is mounted for use by a gunner. You can see the handle in the image:
If this is an alternate version of the Venomcrawler or another kit, it really doesn't matter because this IS yet another weapon of war getting added to the Chaos arsenal! That's the exciting part. Over the past week we've been getting teasers for all these new units for the Chaos range. There is a TON of new stuff coming and I don't think GW has any plans on slowing this Heretic-Hype-Train down any time soon.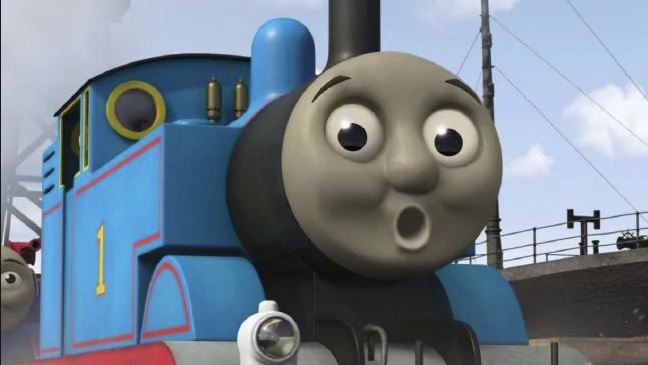 Chaos-Hype Train – Like this, but with WAAAY more spikes!
So now the question is what are YOU most excited for with all these releases? What ELSE do you think GW has up their Chaos-sleeves?
Subscribe to our newsletter!
Get Tabletop, RPG & Pop Culture news delivered directly to your inbox.