Dark Eldar Masterpieces, Fyreslayers, FFG Star Wars Tidalwave, and Titans Ahead!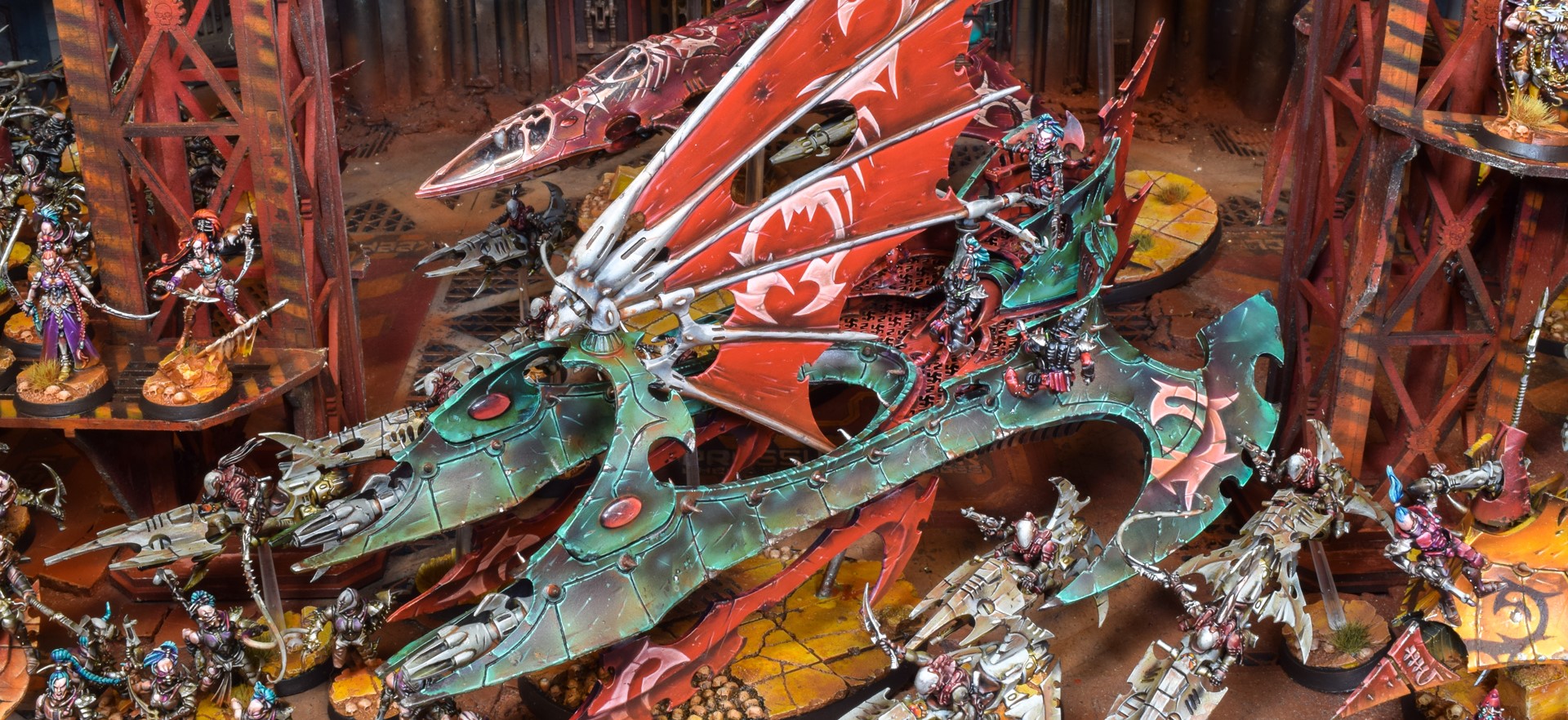 What a weekend tabletop fans! Age of Sigmar Fyreslayers arrived, we see some stunning Dark Eldar showcases, FFG spills the beans at Star Wars Celebration 2019, and GW talks about next week's releases. Bonus, you get ghost stories from Pimpcron.
Pimpcron has combed the internet and done some sleuthing.
The Fyreslayers have a new Battletome and are ready to light it up! Come see what's new with the Followers of Grimnir.
In the Grimdark, it's easy for characters to slip into the cracks and fade away. Here's our list of Characters who are gone but not forgotten!
40K has history with 8 editions and counting. Let's take a look at the past and revisit some terrors from the tabletop.
The Magmic Battleforge is here in our studio – come take a look at this great new Terrain Kit that will stoke a fire in your Fyreslayers!
Chaos reinforcements are up for pre-order along with some brand new Fyreslayers goodies! Come take a look.
At Star Wars Celebration Fantasy Flight Games had a huge list of reveals for X-Wing and Armada. Here's all the news from the Twin Suns Stage!
Come join us today as we unbox the new Magmic Invocations for the Fyreslayers 2.0!
Next week from GW: Warbands n' Warlords, as the Doom of Molech comes to town, accompanied by several Underworlds Warbands out in the wild.
GMM Studios is back with some thoughts on the joys of painting and a revisit of some gorgeously painted Drukhari minis. Come take a look!
Subscribe to our newsletter!
Get Tabletop, RPG & Pop Culture news delivered directly to your inbox.