40K Superheavies, Lumineth Rules, D&D Neverwinter, X-wing and GW Upcoming Releases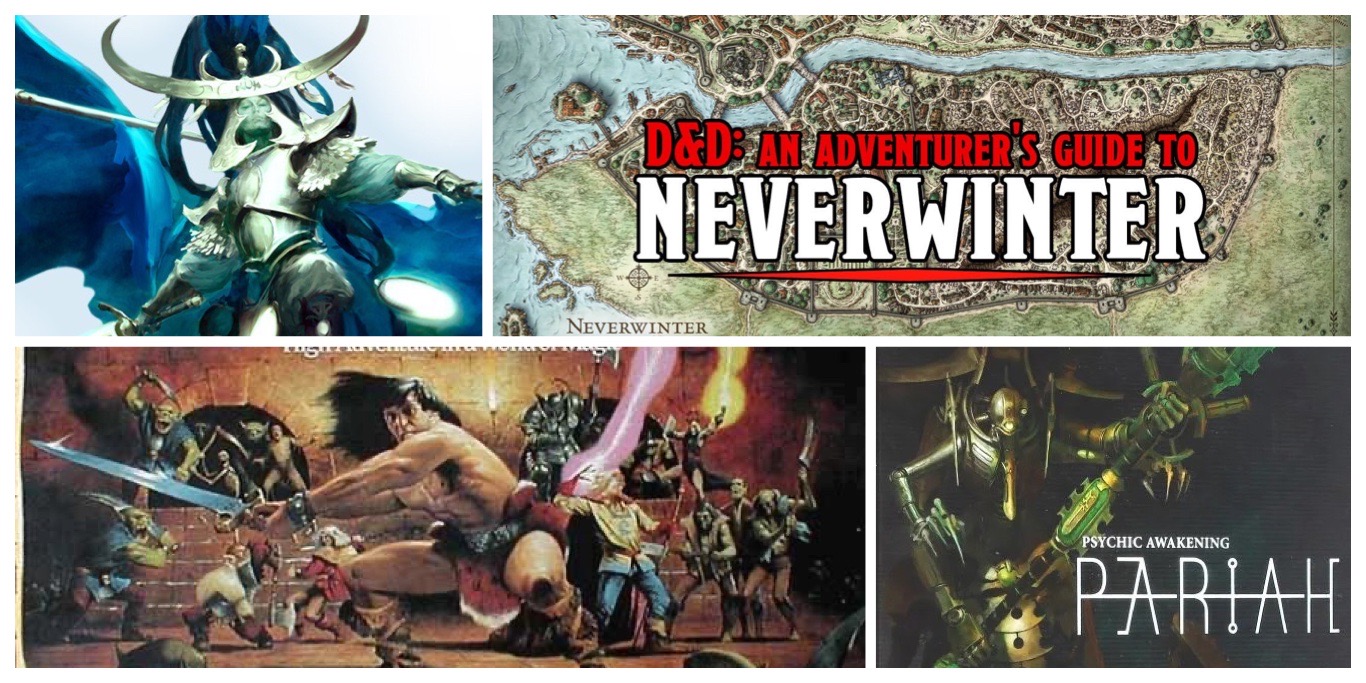 This weekend was packed with 40K Super Heavies, AoS Lumineth rules and General's Handbook 2020. Neverwinter & Meals in D&D, plus new X-Wing, and Pimpcron.

Pimpcron is molting as a gamer.
Fantasy Flight Games has brand new faction damage decks for all your favorite Star Wars: X-Wing Factions!
Games Workshop has a decades-long history of marketing to kids. Don't believe us – check this out.
Games Workshop has a new Faction Focus out for Imperial Knights – but the real highlight is the new Super-Heavy Detachment preview!
Come visit the city where it is always either that only has three seasons a year – Spring, Summer, and Fall. But Never Winter.
Pariah and Daemonifuge are up for pre-order this weekend from Games Workshop!
Lumineth Ream-Lords arrive this weekend with an new splash Army set. Let's take a look at the highest of High Aelves – Teclis.
Here's a preview and some thoughts of the new Alarith Stonemage and Stoneguard for Lumineth Realmlords.
It's a big weekend for AoS players next week. The newest General's Handbook will be up for pre-order–come and take a look.
Stopping at a tavern is an iconic part of any adventure–here are some great dishes that you can serve up in your game, no D&D cookbook required.
Subscribe to our newsletter!
Get Tabletop, RPG & Pop Culture news delivered directly to your inbox.