40K New Necron, Necromunda & Age of Sigmar Minis, D&D Spells, and WotC's Hiring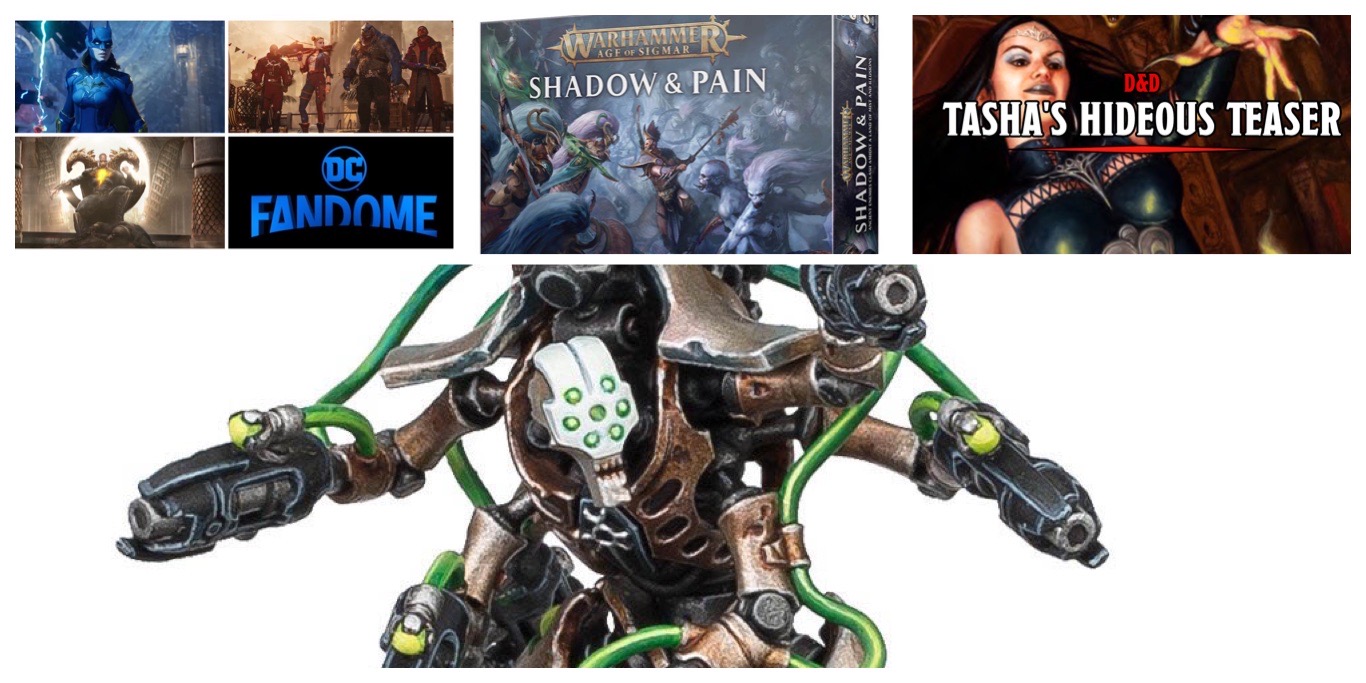 We have new 40K, Age of Sigmar, Necromunda and more for Warhammer, plus a D&D mystery, spells for beginners, and a high level job opening at WotC.
Classic Scouts have several big updates and we have a bolter mystery folks! Take a look.
It seems that there's room for another Wizard at the Coast, a recent job posting for a VP of D&D shows that changes are in the works for WotC.
An all new Necron and some 9th Edition expansions are headed your way. Meet the Hexmark Destroyer.
An all new expansion for House Orlock and a new set of minis is headed your way.
An all new boxed set pitting Hedonites and Daughters of Khaine is coming, alongside a new expansion series kicked off by scheming Morathi out for godhood.
There's something sinister brewing in D&D's Discord–but what is this hideous laughter hinting at? Is an old favorite book about to make a comeback?
Enter the Underhive this week and kickoff with Blood Bowl's latest team.
The event included trailers for some highly anticipated games plus some a look at concept art of The Rock as Black Adam
New sets for Warhammer Underworlds & Warcry are headed your way. Head deep underneath the Allpoints!
It seems like Blackstone Fortress is coming to an end with a climactic conclusion as the final expansion is released for pre-order.
We all start somewhere; everyone is a first level dungeon crawler at some point and everybody needs to pick out those first couple of spells.
Subscribe to our newsletter!
Get Tabletop, RPG & Pop Culture news delivered directly to your inbox.