Hollywood Mourns, Space Marine Stats, D&D's Sigil, MtG Floors & Legend of Korra Cosplay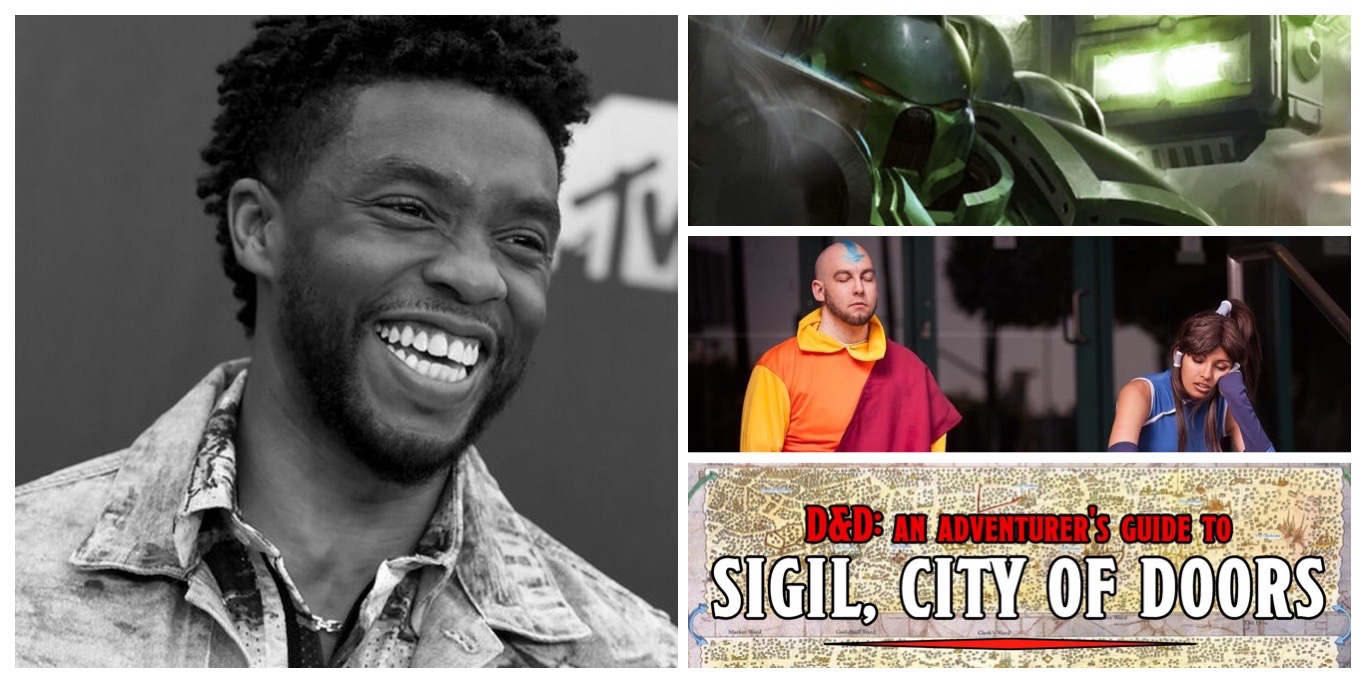 This weekend Hollywood mourns a shocking loss, more Space Marines stats arrive, plus explore D&D's City of Doors, Magic the Gathering Floors, to Legend of Korra cosplay.
Have a bunch of worthless cards hanging around? Here are some ideas.
With the recent arrival on Netflix of LoK, we're taking a look at some of the most screen-ready cosplays inspired by the series.
The actor, known most for his role as King T'challa, died this evening after a 4 year battle with colon cancer.
So the Devastator Assembly Guide datasheet came out earlier – it's got some strange stuff going on so pull up a chair and take a look.
We have even more weapon stats to pour over with the Stormraven's Assembly Guide Instructions. How do these guns line up?
There's a city that is full of doors to places you can't even imagine. Welcome to Sigil.
The Hysh Elves are here at last–the Lumineth Realm-Lords are out in force next week, accompanied by a new Horus Heresy book, Crusade.
Yesterday, artist Tony DiTerlizzi, better known as the artist behind Planescape, announced he was back with WotC, but not for Planescape.
Green Wolf Studios, makers of ultra-detailed 1/6th scale figures, is partnering with Games Workshop for some premium 40K figures.
Pimpcron has some portents of doom for you.
Subscribe to our newsletter!
Get Tabletop, RPG & Pop Culture news delivered directly to your inbox.