40K's New Marine & Necron Kits, 4 Next Codexes, D&D's Icewind Dale & Owlbears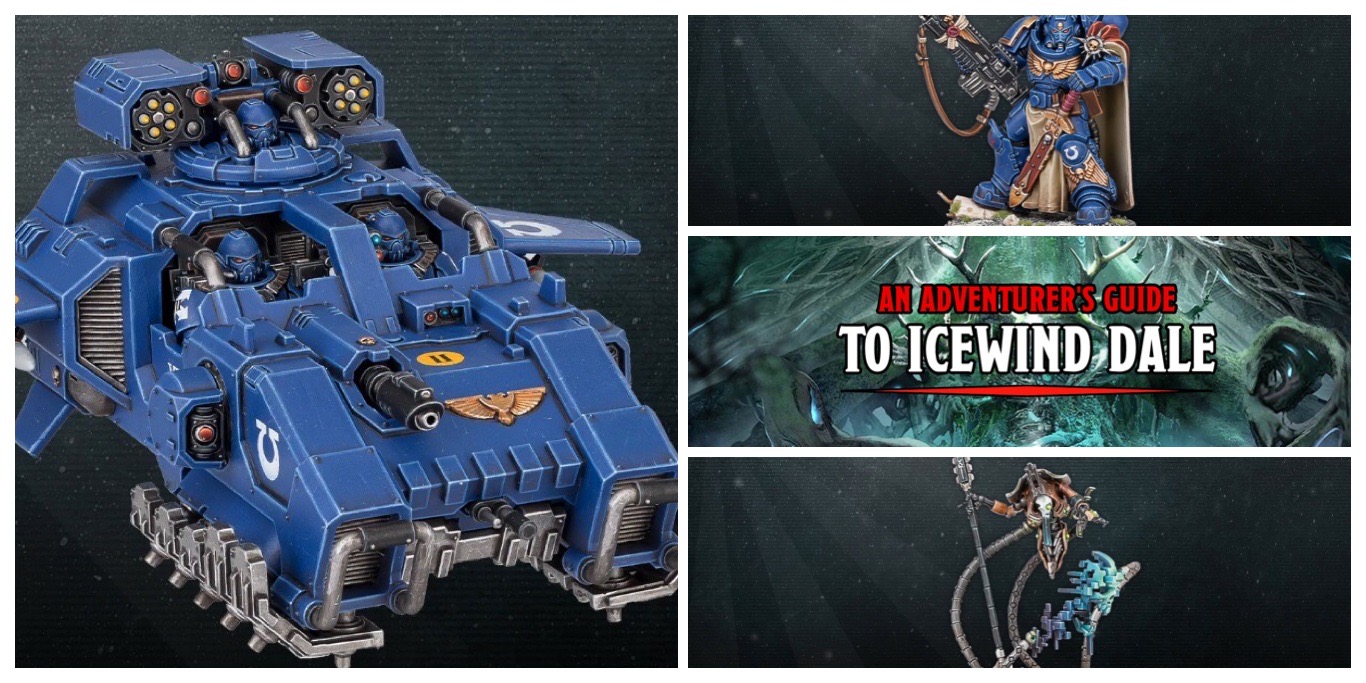 We've got pics of the upcoming Primaris & Necron Kits & rules, plus the next 4 codexes. An Icewind Dale Adventurer's Guide, and a giant Owlbear for your house!
Holy crap. It's real. And there are THREE of them. Say hello to the Storm Speeder.
You didn't think the Marines were done yet, did you? The march of the Gravis Marines continues with the new Heavy Intercessors!
New Multi-part versions of the Assault Intercessors, Bladeguard Veterans, and the Eradicators are coming soon with more options!
We already know about the weapon changes and units – but what about some of the rules? What's coming back in the new Space Marine Codex?
We thought they were done. We thought wrong. The Necrons have even MORE units on the way – come see the new shiny Necrons.
Kick in the Reanimation Protocols. The next Necron book is on the way and they have some tricks up their metal sleeves!
So who's after Space Marines and Necrons? Games Workshop will show us the way with four new codexes!
Grab your winter cloak, your ring of warmth, and make sure to stock up on rations, because we're going to the wintry reaches of Icewind Dale.
WizKids has announced the next installment of their D&D Trophy series–now you can put an Owlbear next to your Mind Flayer and Dragon Heads.